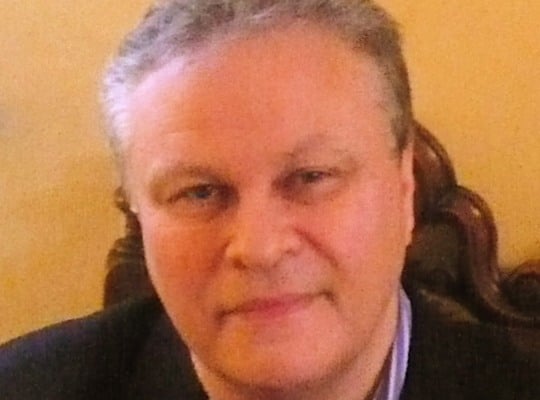 "Blind hatred leads only to a world of greater darkness."
Richard Martin
I write this in the week that reconciliation talks between Palestinian movements Fatah/PLO and Hamas – brokered by Egypt and the USA – have successfully concluded with all parties signing up for power sharing.
It comes after years of bitter tribal in-fighting between factions. The Palestinian Authority leveraged huge pressure on Hamas through economic sanctions, cutting off power to the enclave by refusing to pay Israeli power companies, causing terrible outages that affected air conditioning and hospital operations and stopping salaries to over 300,000 Gazan civil servants. Hamas retaliated by executing Fatah members as so-called "Israeli spies".
Both sides are facing a new reality. For Hamas and the Egyptians, the debacle over Qatar, the rise of Daesh-linked militants in the Sinai, the Trump administration are all factors in changing the political terrain.
There are sticking points. Both the Israelis and Palestinian President Abbas want the armed wing of Hamas disbanded. The Palestinian Authority insists that Hamas militants integrate into the PA security forces.
Palestinians across Gaza and the West Bank are rightly celebrating this huge achievement. This is an important step forward towards a future Palestinian state
We thank you for your continued support.
Please… DONATE NOW
Richard Martin, President & Founder.
This time round we have…
A gala night in support of us. The play 'Oslo'.

A support message from Justin Trudeau.

Khalil Shikaki, director of the Palestinian Center for Policy and Survey Research talks to us.

Two new groups join us.

Plus Dalia's missive, PeaceChild, and Footnotes.
Our team at the Gala Night *
OSLO GALA NIGHT – A GLITTERING SUCCESS
In support of Children of Peace and the International Peace Institute
11 October 2017, a special Gala performance of the Tony award winning play 'Oslo' was held at the Harold Pinter Theatre in London after a successful run at the National Theatre. 'Oslo' – the story behind the 1993 Israeli-Palestinian peace talks – has been rightly called a "masterpiece" by critics. For many, it reveals how close both sides were to finding peace.
Stars from stage and screen, together with ambassadors and leading politicians filled the auditorium – including Friends of Children of Peace, Sir Patrick Stewart and David Baddiel. Children of Peace Board Members and supporters (shown below) met the cast, including acclaimed actor Toby Stephens who plays Norwegian diplomat, Terje Rod-Larsen in the lead role.
The evening was a glittering success – raising both awareness of and funds for our peacebuilding work. Special thanks goes to Jan Baister, The National Theatre, Ambassador Theatre Group, Gavin Kalin Productions and Glass Half Full Productions, plus the Harold Pinter theatre and supporters of Children of Peace.
L to R: Clare Bolt, Patrick Stewart, Paul Haines, Antonia Leslie
L to R: Paul Haines, Antonia Leslie, Toby Stephens, Sarah Brown, Clare Bolt
Patrick Stewart, Daniel Stewart *
* Photo credit to Dan Wooller, thanks.
HELP OUR IMPORTANT WORK, PLEASE!
Committed volunteers keep costs down. 91% of donations directly helps the children.
Use JUSTGIVING to easily raise funds for us. For whatever!
Improve the lives of children and build peace. Help by giving online.
And there's loads of other ways you can help our cause. Find out.
 WHAT WE DO AND MESSAGES OF SUPPORT
Children of Peace is a non-partisan children's charity organization dedicated to building trust, friendship and reconciliation between Israeli and Palestinian children, aged 4 - 17, and their communities. Our aim is to develop a shared spirit via arts, education, health and sports programmes; so future generations might live and work peacefully side-by-side. We believe in working for peace. That's why we don't take sides.
"The UK is committed to promoting peace and stability in the Middle East. To deliver this, it is vital that we encourage a culture of co-existence between young Israelis and Palestinians. Charities such as Children of Peace play a vital role in improving understanding between different communities and faiths, helping to ensure long-term peace. I commend your work and wish you continued success in the future."
"I am encouraged by Children of Peace in their commitment against anti-Semitism and Islamophobia. This organisation is taking a step in the right direction by passing down inclusive values to the next generation. ... I commend Children of Peace for their work in this area."
"The Holy Father will remember your intentions in his prayers and he invokes upon you God's blessings of joy and peace."
Professor Hassassian said, "It gives me a great honour to support Children of Peace, an organization that works to alleviate the misery of children and which hopes to lay the foundations of reconciliation, harmony and peace by striving to create an environment for coexistence, cohabitation and conviviality between Palestinians and Israelis. I wish them all the success in their noble mission of securing peace for all."
"As your organization has recognized, children are often overlooked victims of violent conflict, and too few efforts are focused on their particular needs. Generations of Israeli and Palestinian children have grown up with peace as an elusive dream. Supporting the Israeli-Palestinian peace process requires grassroots reconciliation through the mobilization of non-governmental organizations such as Children of Peace. I wish Children of Peace the best success in all of its endeavors as it continues to grow."