THE BRITISH PRIME MINISTER TELLS US...
"The UK is committed to promoting peace and stability in the Middle East. Charities such as Children of Peace play a vital role... helping to ensure long-term peace. I commend your work and wish you continued success in the future."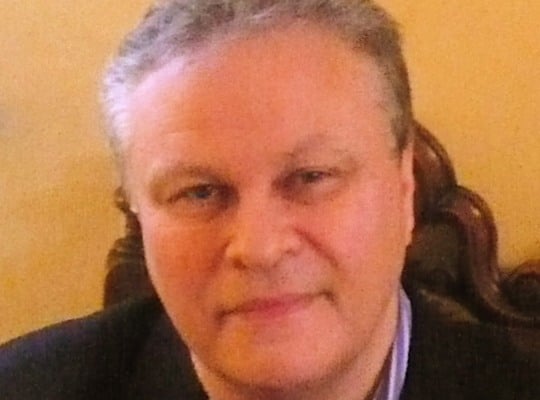 "It's extraordinary how many people mistakenly believe that you can end the Israeli-Palestinian conflict by directing hatred at one side or the other."
Richard Martin
PRESIDENT'S COMMENTS
Our 2016 Autumn/Fall edition is packed with positive news. We are particularly proud to have received a message from Theresa May, in support of Children of Peace. The British Prime Minister joins other world leaders who have endorsed our work, including Pope Frances, French President Hollande and US Vice President Biden.
Giving disabled people a voice
One of the most inspiring achievements at the Rio Olympics 2016 was the outstanding success of the Paralympics. Remarkable athletes from across the world competed in an extraordinary display of talent and personal courage. The Palestinian Paralympian team consisted of six athletes in four sports. The Israeli Paralympian team fielded 33 athletes who competed in fourteen sports, winning three bronze medals.
In her Letter from Gaza, our regular contributor Dalia al-Najjar focuses on the plight of disabled children. It is an issue that we at Children of Peace care deeply about and one that needs addressing.
This August, 52 sick and disabled landlocked Palestinian children and 40 adults spent a heavenly and unforgettable day by the sea thanks to our partnership with Humans Without Borders. It's a first step in giving disabled children and adults a voice. And it is one that is long overdue.
In this update we include an exclusive interview with Joan Ryan MP, Chair of Labour Friends of Israel. We welcome two new groups to our Coalition of Peace – CARE from Palestine and A New Way from Israel. And three distinguished supporters – Baroness Morris, Ishmael Khaldi and Nervana Mahmoud – join us as Friends.
We have much to be proud of, and thank you for your continued support.
Please… DONATE NOW
Richard Martin, President & Founder.
A MESSAGE FROM THE BRITISH PRIME MINISTER
Children of Peace is delighted to have received this letter of support from British Prime Minister Theresa May in the last few days.
HELP OUR IMPORTANT WORK, PLEASE!
Committed volunteers keep costs down. 91% of donations directly helps the children.
Use JUSTGIVING to easily raise funds for us. For whatever!
FUNDRAISING
Improve the lives of children and build peace. Help by giving online.
DONATE NOW
And there's loads of other ways you can help our cause. Find out.
MORE OPTIONS
 WHAT WE DO AND MESSAGES OF SUPPORT
Children of Peace is a non-partisan children's charity organization dedicated to building trust, friendship and reconciliation between Israeli and Palestinian children, aged 4 - 17, and their communities. Our aim is to develop a shared spirit via arts, education, health and sports programmes; so future generations might live and work peacefully side-by-side. We believe in working for peace. That's why we don't take sides.
"The UK is committed to promoting peace and stability in the Middle East. To deliver this, it is vital that we encourage a culture of co-existence between young Israelis and Palestinians. Charities such as Children of Peace play a vital role in improving understanding between different communities and faiths, helping to ensure long-term peace. I commend your work and wish you continued success in the future."
"Aware of your commitment to peace in the Middle East, the President of the Republic sends you his full support for your work in building friendship and peace between Israeli and Palestinian children."
"The Holy Father will remember your intentions in his prayers and he invokes upon you God's blessings of joy and peace."
"Professor Hassassian said, "It gives me a great honour to support Children of Peace, an organization that works to alleviate the misery of children and which hopes to lay the foundations of reconciliation, harmony and peace by striving to create an environment for coexistence, cohabitation and conviviality between Palestinians and Israelis. I wish them all the success in their noble mission of securing peace for all."
"As your organization has recognized, children are often overlooked victims of violent conflict, and too few efforts are focused on their particular needs. Generations of Israeli and Palestinian children have grown up with peace as an elusive dream. Supporting the Israeli-Palestinian peace process requires grassroots reconciliation through the mobilization of non-governmental organizations such as Children of Peace. I wish Children of Peace the best success in all of its endeavors as it continues to grow."