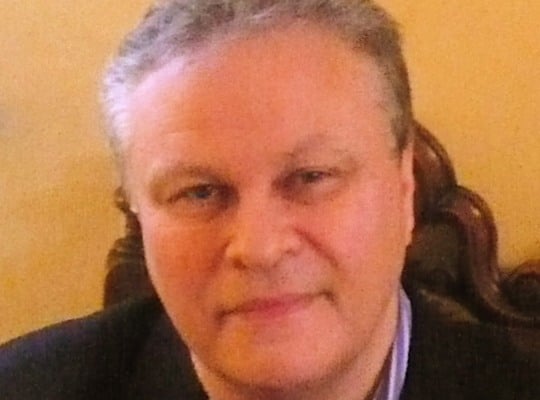 "Everyone in the region knows how to reach peace. It's arriving there that's so difficult."
Richard Martin
We live in strange times. The political tectonic plates are shifting across the world. The liberal consensus, in place since the birth of the United Nations appears to be reaching an end-cycle.
With the election of President Trump in the United States, Brexit and the changing power play between an emboldened Putin's Russia and a divided West, uncertainty reigns supreme.
No more so than in the Middle East. Even the prospect of a two-state solution now looks bleak. For many Israelis and Palestinians, the peace process has been hampered by endless outside initiatives and interference that are – to quote Shakespeare: "….full of sound and fury, signifying nothing."
According to a Joint Poll, published this February 2017 by the Tami Steinmetz Center for Peace Research (TSC), Tel Aviv University and the Palestinian Center for Policy and Survey Research (PSR) in Ramallah a majority of Israelis supports the concept of a two-state solution (55%). Support among Palestinians stands at 44%.
Just six months ago, 59% of Israelis and 51% of Palestinians supported this approach. Yet, far more people prefer the two-state solution relative to one state, or a confederation. Those two alternative options are supported by just 24% or 28% of Israelis, respectively. Just over one-third of Palestinians and a majority of Arab Israelis support a one-state solution.
When a people feel abandoned, insecure or frightened, they lash out. President Trumps' support for Israel is essential but if his team is truly serious about building peace, the Palestinians must be there at the top table too.
That is our challenge and we will continue to build bridges, not walls.
We thank you for your continued support.
Please… DONATE NOW
Richard Martin, President & Founder.
A MESSAGE FROM THE BRITISH PRIME MINISTER
Children of Peace was delighted to have received this letter of support from British Prime Minister Theresa May.
HELP OUR IMPORTANT WORK, PLEASE!
Committed volunteers keep costs down. 91% of donations directly helps the children.
Use JUSTGIVING to easily raise funds for us. For whatever!
FUNDRAISING
Improve the lives of children and build peace. Help by giving online.
DONATE NOW
And there's loads of other ways you can help our cause. Find out.
MORE OPTIONS
 WHAT WE DO AND MESSAGES OF SUPPORT
Children of Peace is a non-partisan children's charity organization dedicated to building trust, friendship and reconciliation between Israeli and Palestinian children, aged 4 - 17, and their communities. Our aim is to develop a shared spirit via arts, education, health and sports programmes; so future generations might live and work peacefully side-by-side. We believe in working for peace. That's why we don't take sides.
"The UK is committed to promoting peace and stability in the Middle East. To deliver this, it is vital that we encourage a culture of co-existence between young Israelis and Palestinians. Charities such as Children of Peace play a vital role in improving understanding between different communities and faiths, helping to ensure long-term peace. I commend your work and wish you continued success in the future."
"Aware of your commitment to peace in the Middle East, the President of the Republic sends you his full support for your work in building friendship and peace between Israeli and Palestinian children."
"The Holy Father will remember your intentions in his prayers and he invokes upon you God's blessings of joy and peace."
"Professor Hassassian said, "It gives me a great honour to support Children of Peace, an organization that works to alleviate the misery of children and which hopes to lay the foundations of reconciliation, harmony and peace by striving to create an environment for coexistence, cohabitation and conviviality between Palestinians and Israelis. I wish them all the success in their noble mission of securing peace for all."
"As your organization has recognized, children are often overlooked victims of violent conflict, and too few efforts are focused on their particular needs. Generations of Israeli and Palestinian children have grown up with peace as an elusive dream. Supporting the Israeli-Palestinian peace process requires grassroots reconciliation through the mobilization of non-governmental organizations such as Children of Peace. I wish Children of Peace the best success in all of its endeavors as it continues to grow."