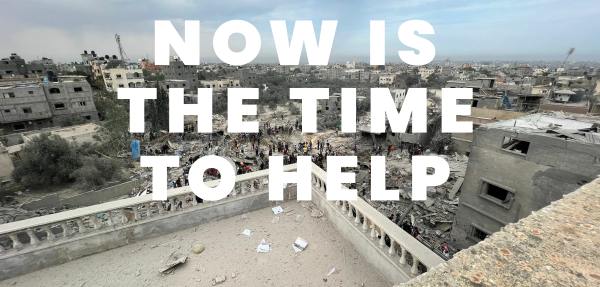 OUR GAZA CORRESPONDENT
We heard from Dalia, our Regional Coordinator in mid-November. Not good then and getting worse. 
Her extended family live "in the safe South" (to quote Dalia last month), in Bani Suheila, Khan Younis. Dalia sent us the local pictures shown above and below.
But now the IDF are right in there. Saturday 9 December, she said…
My family is still besieged in their house, with tanks all around. They are living all in one windowless room. They ran out of clean drinking water. They are using whatever is left of tap water to drink.
I have lost contact with them since yesterday. The local news that is coming from their area is horrifying.
With Dahlia, we appeal for any help and ideas for Dahlia's family.
It's deeply personal for us. We can only extend our deep sympathy to Dalia and her family. Over recent years Dahlia has given us wonderful insights about life in Gaza.
Currently, Gaza's 1.9 million displaced people are being pushed further away from the south into an area the size of London's Heathrow airport. And the death toll exceeds 17,000, with 40% children.
The children on both sides, the children of conflict, are our special concern. There is deep trauma. Hospitals are hardly functioning.
Please support our work for peace.
NOW IS THE TIME – TO HELP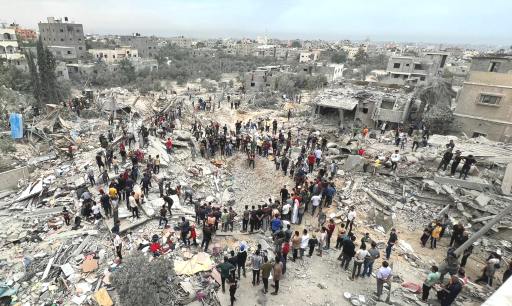 NOW IS THE TIME – TO DONATE
To help us rebuild, you can support our charity via BACS to…
Children of Peace, HSBC Bank
Sort: 40-44-37
Account: 71709445
It is a painful time for us all but we will hold to our principles and resolve in our pursuit of peace, justice and the protection of the children.
Thank you for your support. It means so much.
THE GAZA/ISRAEL WAR
The last weeks in Israel and Gaza have left the world shocked, grieving at the tragic violence. At Children of Peace we are Christians, Jews, Muslims, secular, worldwide All working for peace in Israel and Palestine. As we witness these terrible events, we must hold to our principles and resolve – in our pursuit of justice and the protection of the children.
Children of Peace has been inundated with offers of help and donations. We've been overwhelmed by your generosity. We have been concentrating on the region, but please be assured we will respond to your enquiries as soon as possible.
For many of our Jewish supporters, it was the worse loss of life suffered by Jews since the Holocaust. The collateral damage is immense and far reaching as a ground war in Gaza moves south. Thousands of Palestinians have died. The Palestinian population is young, so many were children. Essential services are pretty much gone.
More will suffer and a generation will be traumatised on both sides.
Members of our regional team have lost friends and loved ones in Israel and in Gaza. We owe it to both Israelis and Palestinians to redouble our efforts to get our peace message heard.
Richard Martin, FRSA, founder of Children of Peace.

BEST WISHES TO OUR SUPPORTERS WORLDWIDE
IT'S NOW HANUKKAH FOR OUR JEWISH FRIENDS. AND CHRISTMAS WILL BE HERE SOON. WE CAN ONLY SEND OUT OUR SINCERE WISH FOR PEACE IN THE NEW YEAR.
WHAT WE DO –
AND MESSAGES OF SUPPORT
Children of Peace is a non-partisan charity organization for Israeli and Palestinian children, aged 4 – 17, and their communities. Our aim is a shared spirit and well-being through arts, education, health and sports. Working for peace, building trust, friendship and reconciliation. So future generations might live peacefully side-by-side. We don't take sides.
UK Home Secretary
"The UK's longstanding position on the Middle East Peace Process is clear and has not changed: we support a negotiated settlement leading to a safe and secure Israel living alongside a viable and sovereign Palestinian state; based on 1967 borders with agreed land swaps, Jerusalem as the shared capital of both states, and a just, fair, agreed and realistic settlement for refugees.
The UK shares your commitment to helping build understanding between people on both sides of the conflict, including engaging in people-to-people work to bring together different communities. This includes promoting a more positive portrayal of one another to contribute to building the conditions needed for peace."
"As your organization has recognized, children are often overlooked victims of violent conflict, and too few efforts are focused on their particular needs. Generations of Israeli and Palestinian children have grown up with peace as an elusive dream. Supporting the Israeli-Palestinian peace process requires grassroots reconciliation through the mobilization of non-governmental organizations such as Children of Peace. I wish Children of Peace the best success in all of its endeavors as it continues to grow."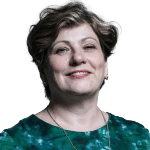 Formerly Shadow Foreign Secretary now Shadow Attorney General for England and Wales
"For those of us who want to see a secure and viable state of Israel alongside a secure and viable state of Palestine, it is clear that projects which help to foster trust between different communities are an important way to encourage peaceful co-existence.
Children of Peace's work not only helps to break down some of the stereotypes and fears that characterise the conflict in Israel and Palestine, but gives young people the chance to make friends and meet role models who can help them see things from a different perspective."
Rebuilding Lives
The recent rise in violence against Israelis and Palestinians hurts children in both communities – with an increase in post-traumatic stress, morbidity, nightmares. Children of Peace carries out urgent work with our partners – protecting and supporting children. Please support our work and help the #childrenofconflict.
Photo credit: Lyle Hastie - Unsplash