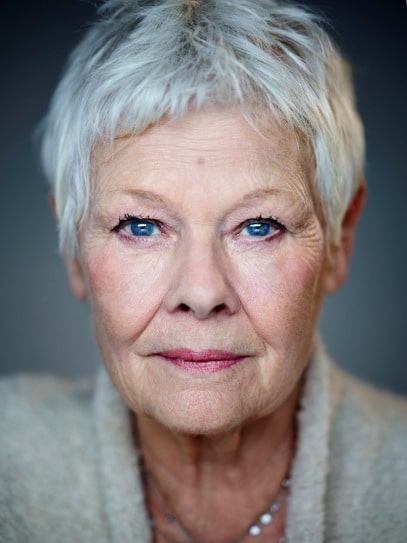 A message from our Patron, Dame Judi Dench
"In a difficult year for the whole world – I am very proud to be Patron of Children of Peace – who have continued to shed light and hope on the lives of the children of conflict in the Middle East.
In 2020, they continued to give nurse training grants to young Gaza women who would struggle to study without their help – through the Razan al Najjar Nurses Bursary.
The work they do in Israel and Palestine is inspirational and I look forward to supporting this important charity in 2021 and beyond."
And from regular contributors
"Although 2020 has been an exceptionally challenging year, it's been heartening to see people coming together to combat the virus and support each other through these difficult times.
Merry Christmas and Hanukkah Sameach to those celebrating, and very best wishes for a Happy New Year in 2021 to all."
"As we look back at the past year and all challenges we collectively faced as humanity, our thoughts turn gratefully to those who have fought in the face of the pandemic the global health workforce, to those who stayed at home, and to our supporters who made many projects possible during these difficult times.
I hope this holiday season will bring peace and good health to everyone. Wishing you a very Happy Holiday season and a prosperous New Year."
"I hope that we have learned from the challenges of 2020 that we have much more in common than that divides us. And that our fate is shared no matter the situation on the ground and that the sanctity of life is the most cherished thing.
I hope that 2021 will be a year for peace, for all of us."
PRESIDENT'S COMMENTS
When 2019 ended few could have predicted the wave of change that has affected the whole world. The impact of COVID-19 on our lives has been an unforeseen catastrophe which will take much resilience and courage to recover from.
Or predict the transformative political landscape across the Middle East and beyond – as Arab and Muslim countries reach out to Israel in friendship – after generations of official boycotts and mistrust.
We are proud of our non-partisan path. We believe in the pursuit of peace between Israel and Palestine. And this update is dedicated to it.
Let me send you the best of seasonal wishes, with the hope 2021 makes peace a reality.
We highlight in this edition (see below) the practical steps Children of Peace has made in 2020 to help train nurses in Gaza. And a new Israeli affiliate, Dream Doctors.
Please… DONATE NOW
Richard.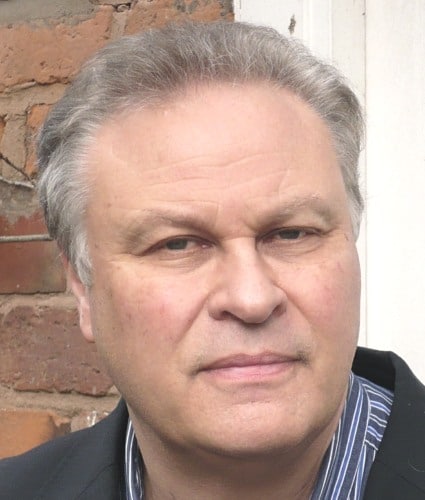 Richard Martin FRSA, President & Founder.
Three new students benefited from our major scholarship this year.
A project which integrates professional medical clowns into  hospitals, with positive results on lots of fronts!
HELP OUR IMPORTANT WORK, PLEASE!
Committed volunteers keep costs down. 91% of donations directly helps the children.
Use JUSTGIVING to easily raise funds for us. For whatever!
Improve the lives of children and build peace. Help by giving online.
And there's loads of other ways you can help our cause. Find out.
 WHAT WE DO AND MESSAGES OF SUPPORT
Children of Peace is a non-partisan children's charity organization dedicated to building trust, friendship and reconciliation between Israeli and Palestinian children, aged 4 – 17, and their communities. Our aim is to develop a shared spirit via arts, education, health and sports programmes; so future generations might live and work peacefully side-by-side. We believe in working for peace. That's why we don't take sides.
(Mayor's Office, February 2009)
"As Mayor of London, I deplore conflict and all acts of violence. I support a culture of global peace and understanding, including the restoration and promotion of peace in the Middle East. I would like to commend Children of Peace for their efforts in promoting peace and understanding between the children of Israel and Palestine."
"As your organization has recognized, children are often overlooked victims of violent conflict, and too few efforts are focused on their particular needs. Generations of Israeli and Palestinian children have grown up with peace as an elusive dream. Supporting the Israeli-Palestinian peace process requires grassroots reconciliation through the mobilization of non-governmental organizations such as Children of Peace. I wish Children of Peace the best success in all of its endeavors as it continues to grow."
"The Holy Father will remember your intentions in his prayers and he invokes upon you God's blessings of joy and peace."
"I am encouraged by Children of Peace in their commitment against anti-Semitism and Islamophobia. This organisation is taking a step in the right direction by passing down inclusive values to the next generation. … I commend Children of Peace for their work in this area."
"The UK's longstanding position on the Middle East Peace Process is clear and has not changed: we support a negotiated settlement leading to a safe and secure Israel living alongside a viable and sovereign Palestinian state; based on 1967 borders with agreed land swaps, Jerusalem as the shared capital of both states, and a just, fair, agreed and realistic settlement for refugees.
The UK shares your commitment to helping build understanding between people on both sides of the conflict, including engaging in people-to-people work to bring together different communities. This includes promoting a more positive portrayal of one another to contribute to building the conditions needed for peace."