Paul Haines began his first steps along the road from Rome last July, hoping to be in Jerusalem for Christmas.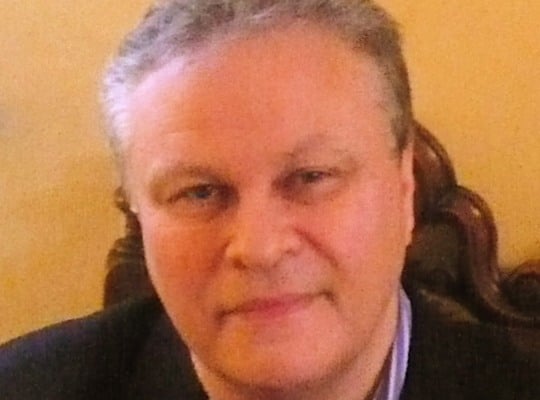 PRESIDENT'S COMMENTS
The Tragedy Continues… and as I write, two Palestinian children (12 and 13) have knifed an Israeli bus conductor in Jerusalem. The tragedy continues for children and their communities in Israel and Palestine, both locked in an unending dance of death and recrimination. Since early October, at least 79 Palestinians and 10 Israelis have been killed. More than 2,000 Palestinians have also been injured in clashes with Israeli forces, say the Red Crescent.
Hope is everything… but the surge in violence reflects hopelessness. Both sides want an end to conflict and despair. With peace negotiations dead, it is inevitable that Palestinian youth feel alienated by the existential emptiness of their plight. Fury and anger fill the streets of Ramallah, Hebron and Bethlehem. And for Israelis, the frustration is palpable too. On October 31st, 100,000 turned up in Rabin Square in Tel Aviv. To mark the untimely death 20 years ago of a great man – Yitzhak Rabin –  and call for peace.
Seize the moment. Spikes in violence are often followed by conflict fatigue, a time of temporal calm. Let us hope the political leaders will have the courage and vision to seize the moment.
Our own news includes… two new groups joining our Peace Coalition, and an interview with international singing star – Yasmin Levy.
See our tenth anniversary… GREETINGS
We have much to be proud of, and thank you for your continued support.
Please… DONATE NOW
Richard Martin, President & Founder.
Our first eBay auction has just ended. Take a look at the excellent items donated by celebrity Friends.
---
Dalia al-Najjar, our inspirational Gaza correspondent, has just become an honoured Friend of Children of Peace.
---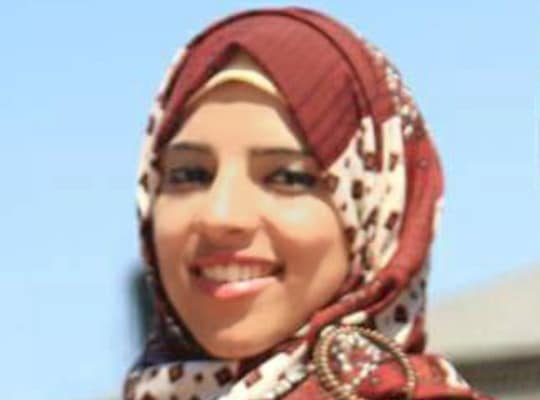 In her latest despatch, Dalia looks at how her generation is coping with life's tribulations in Gaza.
Children of Peace has two new affiliates – A New Dawn in the Negev in Rahat, Israel, and Yes Theatre in Hebron.
---
Goodwill Ambassador and international star Yasmin Levy, singer-songwriter of Judeo-Spanish music.
---
Latest positive news from the region including a story about friendship formed across the divide.
"Congratulations on your first ten years." Dame Judi Dench
"…transformed the lives of many children in the region." Dame Helen Mirren
"Happy 10th anniversary, and keep up the amazing work." Dr. Sentamu
"The children are our future." Sir Patrick Stewart
"My sincerest hopes for the next ten years." Yotam Ottolenghi
"I am proud to be a Friend of this special charity." Julia Sawalha
---
IT'S OUR TENTH ANNIVERSARY
I am proud to be Patron of Children of Peace, who carry out remarkable work in difficult circumstances for the children of conflict. It is so important to help the next generation to find ways of overcoming suspicion and hostility, so that peaceful coexistence and simple friendship with neighbours becomes a part of everyday life.
Dame Judi Dench
There is no better example for the use of the phrase… "The children are our future." than Israel, Gaza, The West Bank and all the Occupied Territories. If the hatred, fear and persecution can be removed from the children's lives, then with time the future of Palestinians and Israelis might be peaceful, trusting and secure."
Sir Patrick Stewart
Having grown up in Israel, I know how important it is to overcome intolerance and mistrust through friendship and daily contact. Congratulations on this momentous occasion and my sincerest hopes for the next ten years.
Yotam Ottolenghi
I wholeheartedly support Children of Peace  that works with both sides of the Israeli – Palestine situation. I am convinced that, if more people involved on both sides think more for the inner peace of future generations and built their strategies and idealism accordingly, peace really has a chance! I wish Children of Peace much success in their wonderful work to reach this aim.
Maestro Zubin Mehta
I give thanks for the advocacy work of Children of Peace as Patron of this charity. Your mission is vital and the worldwide support you receive is testimony to the importance of the work you do in seeking peace and in building friendships. Happy 10th Anniversary and keep up the amazing work you are doing!
Dr Sentamu, Archbishop of York
I am proud to have been one the original Friends of Children of Peace and to be able to congratulate you all for your work in building peace and protecting the children of conflict over the last ten years. You have transformed the lives of many children in the region.
Dame Helen Mirren
There can be no more important task than to bring peace to the world of children. It is so uplifting to know that Children of Peace has transformed the lives of so many. I am proud to be a Friend of this special charity and look forward to being a part of the next ten years.
Julia Sawalha
Children of Peace and its guiding force Richard Martin, are creating a fundamentally important architecture that allows future generations of Israelis and Palestinians an opportunity, if not the right, to build peaceful relations with each other. There can be no more important endeavor on Earth than to give this hope for peace and prosperity to children who have known nothing but war and destruction from birth.
Mansoor & Valerie Ijaz
HELP OUR IMPORTANT WORK, PLEASE!
Committed volunteers keep costs down. 91% of donations directly helps the children.
Use JUSTGIVING to easily raise funds for us. For whatever!
FUNDRAISING
Improve the lives of children and build peace. Help by giving online.
DONATE NOW
And there's loads of other ways you can help our cause. Find out.
MORE OPTIONS
 WHAT WE DO AND MESSAGES OF SUPPORT
Children of Peace is a non-partisan children's charity organization dedicated to building trust, friendship and reconciliation between Israeli and Palestinian children, aged 4 – 17, and their communities. Our aim is to develop a shared spirit via arts, education, health and sports programmes; so future generations might live and work peacefully side-by-side. We believe in working for peace. That's why we don't take sides.
The British Prime Minister describes our work as "excellent" and he commends our achievements in the following official statement: "For peace and stability in the Middle East, it is important that the next generation of Israelis and Palestinians live and work side by side. Charities such as Children of Peace play an important role in increasing understanding and tolerance, and helping to ensure long term peace. We wish them continued success."
"Children of Peace is engaged in a noble cause – to protect all children in Israel and Palestine, regardless of culture, faith, gender or heritage. It is a cause for peace and reconciliation that I support with all my heart. I applaud them in their work and I am honoured to become a Patron."
"The Holy Father will remember your intentions in his prayers and he invokes upon you God's blessings of joy and peace."
"Professor Hassassian said, "It gives me a great honour to support Children of Peace, an organization that works to alleviate the misery of children and which hopes to lay the foundations of reconciliation, harmony and peace by striving to create an environment for coexistence, cohabitation and conviviality between Palestinians and Israelis. I wish them all the success in their noble mission of securing peace for all."
"As your organization has recognized, children are often overlooked victims of violent conflict, and too few efforts are focused on their particular needs. Generations of Israeli and Palestinian children have grown up with peace as an elusive dream. Supporting the Israeli-Palestinian peace process requires grassroots reconciliation through the mobilization of non-governmental organizations such as Children of Peace. I wish Children of Peace the best success in all of its endeavors as it continues to grow."
Learn about groups we've helped, our friends, partners and affiliates
MORE ABOUT US