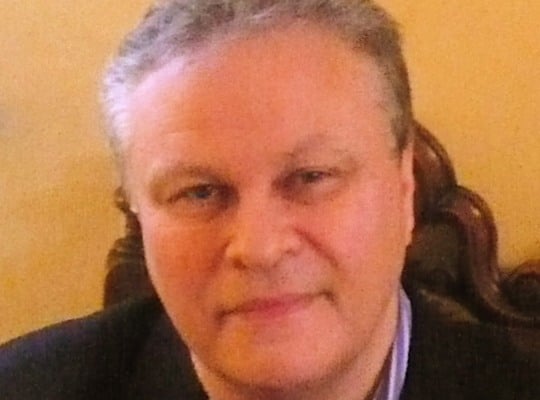 "It's extraordinary how many people mistakenly believe that you can end the Israeli-Palestinian conflict by directing hatred at one side or the other."
Richard Martin
PRESIDENT'S COMMENTS
What chance for peace?
Since Oslo in the 1990s there have been numerous efforts to rekindle direct peace talks between Israel and the Palestinians. The last time such talks took place was in July 2013 following an attempt by the current United States Secretary of State John Kerry to restart the peace process.
At the time of writing there are at least five peace initiatives aimed at kick starting face-to-face negotiations. Few offer solutions to the issues that divide the two sides but all have some merit.
Just days ago, the Palestinian ambassador to France, Salman Al-Harfi, announced that a ministerial meeting will be held at the United Nations General Assembly in September to prepare for the International Peace Conference. It will be led by President Hollande of France. Both Israel and the Palestinians have expressed distrust in the French initiative.
The Israelis favour the Arab Peace Plan put forward by Saudi Arabia in 2002. The Egyptians – trusted by the Israelis and the Palestinians – have their own proposals and President el-Sisi may act as a mediator. The MidEast Quartet has submitted their own recommendations but is seen by both sides as ineffectual.
Recent surveys show that the vast majority of Israelis and Palestinians do not think peace is possible. Yet both sides long for peace and normalcy. In our experience – working on the ground in Israel and Palestine – there is a significant amount of low level, day-to-day contact and goodwill between ordinary Israelis and Palestinians. We see a more positive and hopeful future.
Finding a path to peace won't be easy. There is no shortage of well-intentioned outsiders hoping to resolve the stand-off. But finding a way through is an absolute imperative – for the sake and future of the children and their communities.
We have much to be proud of in our work, and thank you for your continued support.
Please… DONATE NOW
Richard Martin, President & Founder.
In her latest Children of Peace Interview Professor Sarah Brown talks to Patrick Haughey, Head, Political Section, British Embassy Israel.
Children of Peace is delighted to welcome a new affiliate group Youth Without Borders in Gaza.
In the latest of her despatches from Gaza, Dalia Al-Najjar tells of the frustrations of travel for young people in the Gaza Strip.
CHILDREN OF PEACE GRANT AWARDS 2016
Children of Peace is grateful for the support of all our donors which make our grants possible. Special thanks go to the international law firm Clifford Chance and the Jewish Federation of Metropolitan Chicago for their generosity. You can support our work too, donate and help us to help the children.
We are delighted to announce that nine affiliate groups in Israel and Palestine are recipients of our 2016 Annual Grant awards. With over 220 groups affiliated to our Coalition of Peace – now the single largest peace network across the MENA – our Grants Team had to process a huge number of applications for funding.

Seven groups are awarded the Annual Award and are shown here.
President Special Awards are granted to organizations in Israel or Palestine carrying out exemplary work in protecting children, promoting peaceful solutions and that benefit their local or regional community. Two outstanding groups are recipients of the 2016 Award and will be featured in the next CoP update…
Hope Flowers School, West Bank
Creativity for Peace, Israel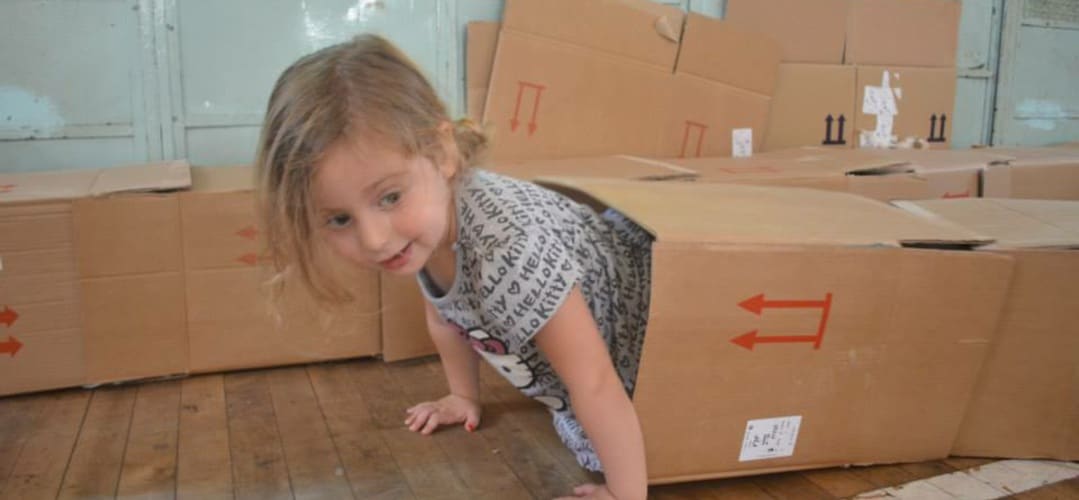 LEIR PEACE PRE-SCHOOL, JERUSALEM YMCA
Grant: Refurbishing the children's playspace
Hannah Rendell tells us…
Here at the Leir Peace Preschool of the Jerusalem International YMCA are proud to be long-time members of Children of Peace's coalition. Our Peace Preschool is one of very few examples where efforts to normalize coexistence are focused on such a young age group. 

The trust built during these pre-verbal stages, often based on emotions, loving care and intuition, holds within it a solid promise of a joint future. Our philosophy coincides with the best knowledge and practice gleaned from over decades of child development research. This research shows, beyond any doubt, that the best time to intervene in the lives of families and children to effect positive change begins during the preschool years.
Our Peace Preschool's educational philosophy is child-centred, emphasizing flexibility and freedom of choice, self- expression and creativity. The Preschool is attended by over 100 Muslim, Jewish and Christian Children ranging in age from 8 months to 5 years. Each class has two (and sometimes three) teachers, one Jewish and one Arab (Muslim or Christian) who speak in their own mother tongue to all the children. Each culture is given equal weight in the classroom through stories, songs, play and celebration of religious festivals from Islam, Christianity and Judaism. The children have the opportunity to both strengthen their own identity and learn about, and appreciate one another.
With great thanks to Children of Peace, within the next few months, we will be able to redesign and renovate the kindergarten playground, which has been badly in need of upgrading, as well as enhance the wide array of activities in it. Besides its distinct contribution to a healthy motoric development, the playground is a place where young children learn to cooperate, to negotiate, to imagine and to share. It is also a place where Arab and Jewish parents get to know each other as they are watching their children at play. Our years of experience have taught us that if space is provided, informal and relationship building conversations, usually about the children, occur between parents.
Lifetime associations built on familiarity and respect are formed. The children benefit from this, as do their families, and we believe that during these times of growing fear and mistrust, these opportunities become even more essential for good of entire communities.
ST JOHN OF JERUSALEM EYE HOSPITAL GROUP CLINICS, GAZA, WEST BANK
Grant: Eye operations for Palestinian children

The only eye hospitals in Gaza and the West Bank, the St John of Jerusalem Eye Hospital group has treated 128,000 patients and conducted over 5000 operations.
The facility has a large, modern outpatients department, specialist retinal, corneal, orthoptic and paediatric units, operating theatres and 24 hour emergency services. They are the first Palestinian hospital to receive JCI accreditation.
Our grant is designated to fund eye operations for Palestinian children. The most common problems affecting children's eyes are genetic, including congenital cataracts, glaucoma and squints. Catching eye conditions early is crucial for successful treatment, which is why our mobile outreach team travels across the West Bank, examining children living in isolated villages.
Without sight, many children would struggle to access education, gain work and ultimately live independent lives. With genetic eye diseases frequently affecting whole families, it is important that we continue to save the sight of children in the West Bank and Gaza.
RABBIS FOR HUMAN RIGHTS NEGEV, WEST BANK
Grant: In support of Jahalin Bedouin projects
Adena Ben-Reuven, Development Director, writes…
Rabbis for Human Rights was established in the wake of the first intifada. It is comprised of some 120 Rabbis from different streams of Judaism, who share the religious commitment to address human rights abuses against some of the most disadvantaged groups in Israel and the Occupied Territories.
RHR runs multiple projects which include…
Legal representation of Palestinian land owners
Promoting interfaith cooperation between Israelis and Palestinians
Educating post high-school Israelis and advocating for socio-economic justice.
The Jahalin Bedouin communities are located near the settlement of Maaleh Adumim on the outskirts of Jerusalem. They are among the most deprived and neglected groups in Palestinian society. Unemployment and illiteracy are high, schools run for only a few hours each morning and there are very few extracurricular activities available after school so children and young people tend to loiter on the streets. The Jahalin encampments have been repeatedly displaced to make way for the expansion of Maaleh Adumim. The government's plan to expand the E-1 corridor region is a major threat of displacement to the Jahalin encampments.
RHR has been working with the Jahalin since 1997 negotiating with the Civil Administration to prevent the uprooting of the community. More recently RHR began to provide much needed educational and recreational activities for the children of these communities. Our programs expand the horizons of these young people and help them to develop resilience in the face of their difficult circumstances. Amongst our projects are…
An after school center providing arts and craft classes and English lessons for children aged 7 – 14.
The first community library.
A two-week summer camp program, attended last year by 250 children.
A soccer program for teenage boys focused on empowering these young men by teaching leadership skills and team work. We plan to expand it in the coming year.
SADAKA-REUT TEL AVIV, JAFFA
Grant: in support of Building a Culture of Peace programme
Becca Strober, Resource Development/ Monitoring and Evaluation Coordinator says…
Sadaka-Reut is very grateful for the support of Children of Peace.
Children of Peace recently granted us funding for our project, Building a Culture of Peace, a unique initiative designed to empower youth to become socially and politically active, and to bring together Jewish and Palestinian youth in Israel for a long-term educational process. As the school year has recently come to an end, this grant aids each youth group in designing and implementing a social initiative in their own communities.
In Jaffa, the all-girls group created a poster in which a girl is wearing a dress filled with sentences and sayings, that the public often tells girls and women, such as 'cover up' and 'smile'.
The girl in the poster is holding a sign that reads "I will watch over myself, you watch over your mouth!" in order to protest and to bring awareness to the harassment girls often face on the street. The group then hung up the posters around the city.
Support from Children of Peace also aids Sadaka-Reut in training their dedicated staff of facilitators. Facilitators work with the groups throughout the year, aiding them in the process of becoming more critically minded and of becoming empowered to effect change within their societies.
Sadaka-Reut recently had a training session, in which we discussed how to work in a bi-national model and what lessons from this past school year can help us to grow in the future. With the help of our facilitators, Sadaka-Reut will continue to work with and empower future leaders of change.
PEACE PLAYERS, EAST AND WEST JERUSALEM
Grant: Israeli and Palestinian Basketball teams.
The Children of Peace grant is in support of Peace Players International's Peace League project. The award will help launch two tournament-style basketball events where 75 Palestinian and Israeli girls and boys, ages 10-13, will have the opportunity to play together on mixed teams towards a common goal, instead of against one another as adversaries.
The events will be supported with certified fourteen programme graduates as coaches and facilitators, thus providing the programme with skilled, motivated leaders and role models, enhancing institutional sustainability together with bi-language tutors.
According to the most recent external evaluation surveying PPI – ME participants conducted by researchers from New York University, 96% of veteran participants hold positive attitudes about the "other side" and made outgroup friends through PPI – ME's programmes.
SHOROUQ SOCIETY FOR WOMEN, WEST BANK
Recipients of our President's Special Grant.
This is in support of their valuable work in advancing the equality and empowerment of women in the West Bank, through their career and professional training programmes. And we support their children's peace activities programme Kids Creating Peace – in line with our support of the United Nations Millennial Goals, including Resolution Three.
THE SEASIDE PROJECT (HUMANS WITHOUT BORDERS) ISRAEL, WEST BANK
Following the success of the 2015 Seaside Project, Children of Peace is once again working in partnership with Israeli group Humans Without Borders, to organise a special day by the sea for landlocked West Bank sick and disadvantaged Palestinian children and their families on 17 August 2016.
HELP OUR IMPORTANT WORK, PLEASE!
Committed volunteers keep costs down. 91% of donations directly helps the children.
Use JUSTGIVING to easily raise funds for us. For whatever!
FUNDRAISING
Improve the lives of children and build peace. Help by giving online.
DONATE NOW
And there's loads of other ways you can help our cause. Find out.
MORE OPTIONS
 WHAT WE DO AND MESSAGES OF SUPPORT
Children of Peace is a non-partisan children's charity organization dedicated to building trust, friendship and reconciliation between Israeli and Palestinian children, aged 4 – 17, and their communities. Our aim is to develop a shared spirit via arts, education, health and sports programmes; so future generations might live and work peacefully side-by-side. We believe in working for peace. That's why we don't take sides.
The former British Prime Minister describes our work as "excellent" and he commends our achievements in the following official statement: "For peace and stability in the Middle East, it is important that the next generation of Israelis and Palestinians live and work side by side. Charities such as Children of Peace play an important role in increasing understanding and tolerance, and helping to ensure long term peace. We wish them continued success."
"Children of Peace is engaged in a noble cause – to protect all children in Israel and Palestine, regardless of culture, faith, gender or heritage. It is a cause for peace and reconciliation that I support with all my heart. I applaud them in their work and I am honoured to become a Patron."
"The Holy Father will remember your intentions in his prayers and he invokes upon you God's blessings of joy and peace."
"Professor Hassassian said, "It gives me a great honour to support Children of Peace, an organization that works to alleviate the misery of children and which hopes to lay the foundations of reconciliation, harmony and peace by striving to create an environment for coexistence, cohabitation and conviviality between Palestinians and Israelis. I wish them all the success in their noble mission of securing peace for all."
"As your organization has recognized, children are often overlooked victims of violent conflict, and too few efforts are focused on their particular needs. Generations of Israeli and Palestinian children have grown up with peace as an elusive dream. Supporting the Israeli-Palestinian peace process requires grassroots reconciliation through the mobilization of non-governmental organizations such as Children of Peace. I wish Children of Peace the best success in all of its endeavors as it continues to grow."
Learn about groups we've helped, our friends, partners and affiliates
MORE ABOUT US
"Congratulations on your first ten years." Dame Judi Dench
"...transformed the lives of many children in the region." Dame Helen Mirren
"Happy 10th anniversary, and keep up the amazing work." Dr. Sentamu
"The children are our future." Sir Patrick Stewart
"My sincerest hopes for the next ten years." Yotam Ottolenghi
"I am proud to be a Friend of this special charity." Julia Sawalha