The funds will directly help the children. Please support them.
CHILDREN OF PEACE – TREES FOR PEACE CAMPAIGN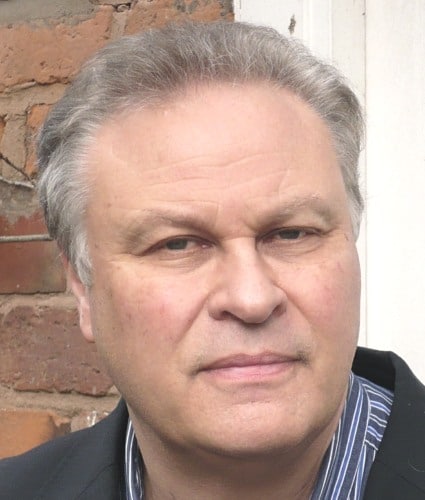 "Blind hatred leads us all into a much darker place."
The olive tree is first mentioned in the Old Testament when the dove returned to Noah's ark carrying an olive branch in its beak (Gen. 8:11). Since that time, the olive branch has been a symbol of 'peace' to the world. 'Extending an olive branch' to another person is a desire for peace.
In Islam, the olive tree symbolizes peace, but also plays a still larger role in the Qur'an than it does in the Bible. Olives have been mentioned seven times in the Qur'an and their health benefits have been propounded in Prophetic medicine.
The olive tree has been an important component of Jewish culture throughout history and is a symbol of many values in Jewish life. The olive is one of the seven species with which the land was blessed. It is mentioned frequently in the Old Testament in the context of blessings, fruitfulness and health.
The olive tree is our symbol too. That's why we have launched our campaign to plant olive trees across Israel and Palestine in the name of peace.
With Rabbis for Human Rights, let's help Palestinian farmers…
Richard Martin FRSA, President & Founder.
MORE NEWS FROM CHILDREN OF PEACE
An innovative, Israeli company with a machine that gives premium drinking water, derived from the air!
Dalia Al-Najjar talks about children at play and playgrounds in Gaza. Fascinating as ever!
2021 AND WE'RE BACK IN THE ASICS LONDON 10K RUN
Every year (except last year!) the Children of Peace Team tackles the 10K London Run. This raises much needed funds for the children of conflict in Israel and Palestine.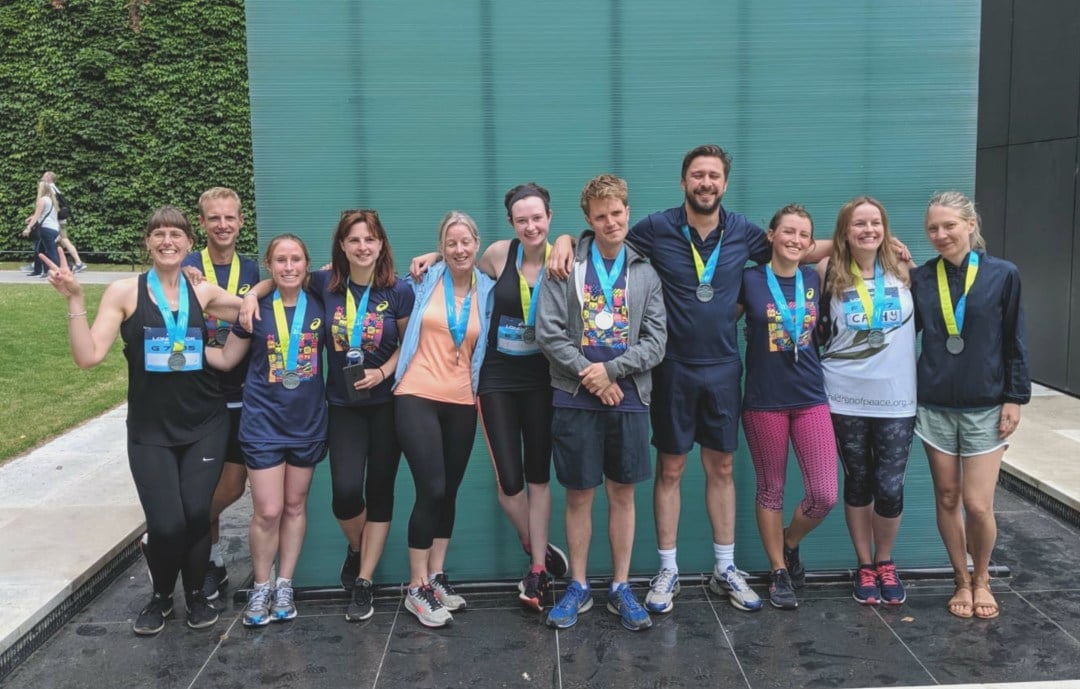 The 2019 Team are shown here. It included members who have run in support of our work right from the start.
You can sponsor our Team at JustGiving. Thanks.
The Run takes in some of the most iconic landmarks in London including the Houses of Parliament, Trafalgar Square and St. James's Palace, and follows the route below.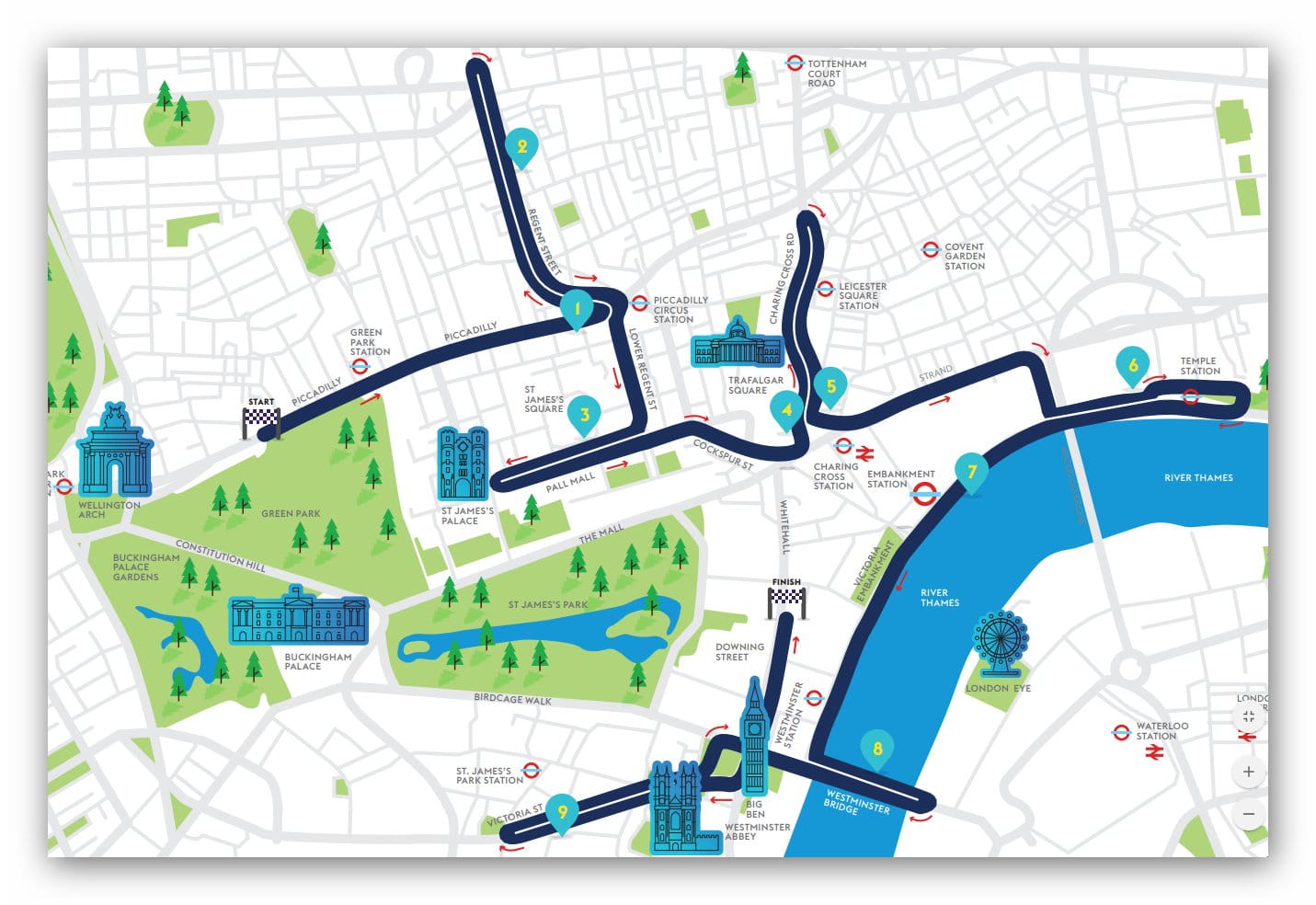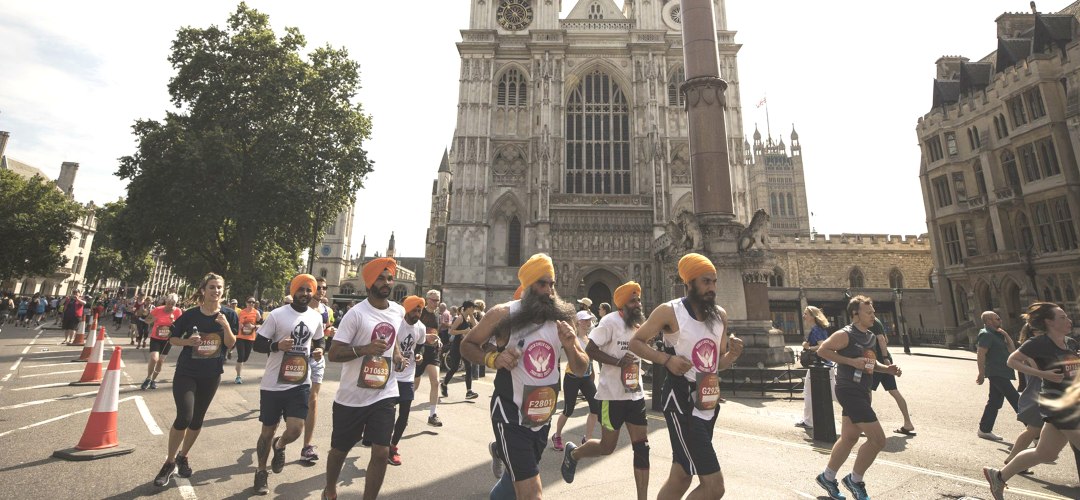 HELP OUR IMPORTANT WORK, PLEASE!
Committed volunteers keep costs down. 91% of donations directly helps the children.
Use JUSTGIVING to easily raise funds for us. For whatever!
Improve the lives of children and build peace. Help by giving online.
And there's loads of other ways you can help our cause. Find out.
 WHAT WE DO AND MESSAGES OF SUPPORT
Children of Peace is a non-partisan children's charity organization dedicated to building trust, friendship and reconciliation between Israeli and Palestinian children, aged 4 – 17, and their communities. Our aim is to develop a shared spirit via arts, education, health and sports programmes; so future generations might live and work peacefully side-by-side. We believe in working for peace. That's why we don't take sides.
(Mayor's Office, February 2009)
"As Mayor of London, I deplore conflict and all acts of violence. I support a culture of global peace and understanding, including the restoration and promotion of peace in the Middle East. I would like to commend Children of Peace for their efforts in promoting peace and understanding between the children of Israel and Palestine."
"As your organization has recognized, children are often overlooked victims of violent conflict, and too few efforts are focused on their particular needs. Generations of Israeli and Palestinian children have grown up with peace as an elusive dream. Supporting the Israeli-Palestinian peace process requires grassroots reconciliation through the mobilization of non-governmental organizations such as Children of Peace. I wish Children of Peace the best success in all of its endeavors as it continues to grow."
"The Holy Father will remember your intentions in his prayers and he invokes upon you God's blessings of joy and peace."
"I am encouraged by Children of Peace in their commitment against anti-Semitism and Islamophobia. This organisation is taking a step in the right direction by passing down inclusive values to the next generation. … I commend Children of Peace for their work in this area."
"The UK's longstanding position on the Middle East Peace Process is clear and has not changed: we support a negotiated settlement leading to a safe and secure Israel living alongside a viable and sovereign Palestinian state; based on 1967 borders with agreed land swaps, Jerusalem as the shared capital of both states, and a just, fair, agreed and realistic settlement for refugees.
The UK shares your commitment to helping build understanding between people on both sides of the conflict, including engaging in people-to-people work to bring together different communities. This includes promoting a more positive portrayal of one another to contribute to building the conditions needed for peace."