FIVE AFFILIATES
AWARDED OUR
2017 GRANTS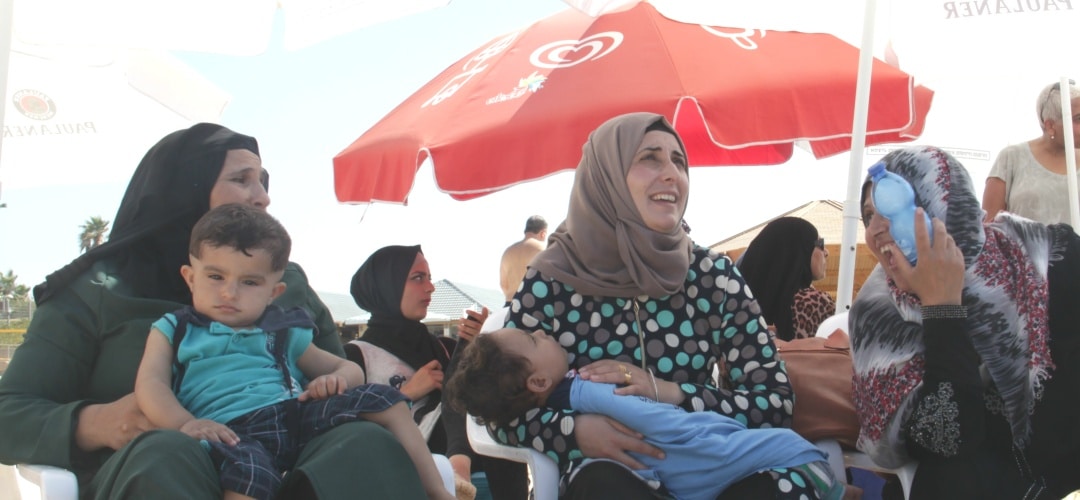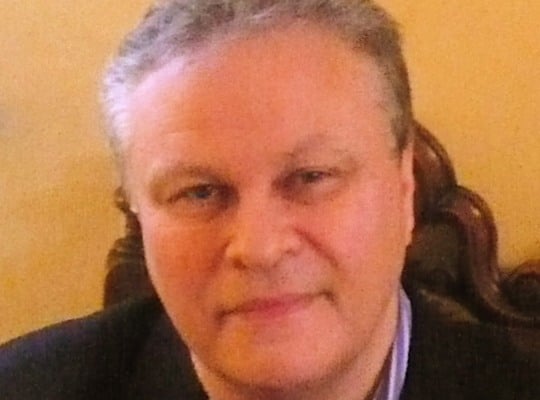 "It's extraordinary how many people mistakenly believe that you can end the Israeli-Palestinian conflict by directing hatred at one side or the other."
Richard Martin
Summer 2017 and the Middle East is beset with rumours and conflict issues. The political tectonic plates continue to shift as alliances form or fall, positions change and where the only constant is uncertainty.
The Gulf Cooperation Council continues its tense stand-off with Iran. Other Arab Nations deep boycott Qatar over 'terrorist links' whilst invited Turkish troops enter the Kingdom. Saudi Arabia holds 'secret' talks with Israel in readiness for a full-on trade deal. Syria continues to suffer, Libya falls into anarchy and Iraqi forces are locked in a deadly battle with Daesh.
Against this background the Israeli-Palestinian impasse continues. Numerous initiatives to resolve the conflict come and go. The Trump determination to bring peace to Israelis and Palestinians has fallen at the first hurdle. Rumours of private shouting matches, accusations and counter arguments has led the US administration to walk away from a conflict President Trump was planning to solve just months before.
There is no easy answer to decades of mistrust, violence and revenge. For us, it's about the children and their communities too easily forgotten after decades of conflict.
If you look after the children, the future will look after itself.
We have much to be proud of and thank you for your continued support.
Please… DONATE NOW
Richard Martin, President & Founder.
This is an important update.
It announces the recipients of our 2017 Grants.
We welcome two new affiliates.
And we publish three important features by women activists on the issues surrounding the conflict.
Our Gazan correspondent Dalia al-Najjar.
An interview with Sara Khan.
And an uplifting article the Women's Peace Conference in Tel Aviv.
HELP OUR IMPORTANT WORK, PLEASE!
Committed volunteers keep costs down. 91% of donations directly helps the children.
Use JUSTGIVING to easily raise funds for us. For whatever!
FUNDRAISING
Improve the lives of children and build peace. Help by giving online.
DONATE NOW
And there's loads of other ways you can help our cause. Find out.
MORE OPTIONS
 WHAT WE DO AND MESSAGES OF SUPPORT
Children of Peace is a non-partisan children's charity organization dedicated to building trust, friendship and reconciliation between Israeli and Palestinian children, aged 4 - 17, and their communities. Our aim is to develop a shared spirit via arts, education, health and sports programmes; so future generations might live and work peacefully side-by-side. We believe in working for peace. That's why we don't take sides.
"The UK is committed to promoting peace and stability in the Middle East. To deliver this, it is vital that we encourage a culture of co-existence between young Israelis and Palestinians. Charities such as Children of Peace play a vital role in improving understanding between different communities and faiths, helping to ensure long-term peace. I commend your work and wish you continued success in the future."
"Aware of your commitment to peace in the Middle East, the President of the Republic sends you his full support for your work in building friendship and peace between Israeli and Palestinian children."
"The Holy Father will remember your intentions in his prayers and he invokes upon you God's blessings of joy and peace."
"Professor Hassassian said, "It gives me a great honour to support Children of Peace, an organization that works to alleviate the misery of children and which hopes to lay the foundations of reconciliation, harmony and peace by striving to create an environment for coexistence, cohabitation and conviviality between Palestinians and Israelis. I wish them all the success in their noble mission of securing peace for all."
"As your organization has recognized, children are often overlooked victims of violent conflict, and too few efforts are focused on their particular needs. Generations of Israeli and Palestinian children have grown up with peace as an elusive dream. Supporting the Israeli-Palestinian peace process requires grassroots reconciliation through the mobilization of non-governmental organizations such as Children of Peace. I wish Children of Peace the best success in all of its endeavors as it continues to grow."