The efforts of donors like you, fundraising for us worldwide, mean we can protect children and build peace. Every sum raised can transform the life of a child, from helping them with their schooling to arranging eye operations and medical aid.
The fundraising team are on hand to help make your fundraising a success. We can provide you with logos, advertising tips and collection tins should you need them. More info? Email us at… info@childrenofpeace.org.uk
Start a Just Giving page and you can raise funds for Children of Peace by asking for donations for a special birthday, a run, a barmitzvah, a wedding, a bake sale, auction, whatever.
Here is just a few samples from our wonderful supporters, with their wonderful ideas to raise cash for us. From running long distances to getting guests at your own birthday party to cough up, love it! We thank you all for the emotional as much as the financial support.
Thousands of Pounds is being raised for us now!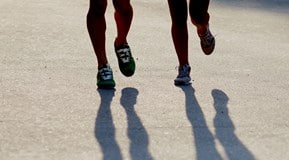 Camilla's Hampton Court Palace Half Marathon raised way over a £1,000.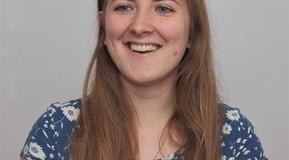 Elena cut off all her locks to raise CoP awareness. She's had long hair since she was three.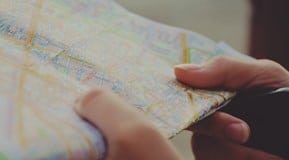 Denise trekked from the Dead Sea to Petra across the Jordan Desert.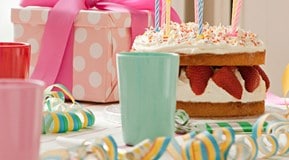 Elizabeth raised hundreds of Pounds from her party guests.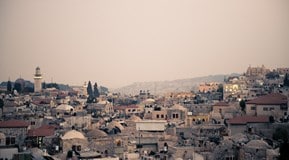 Ross and Mark are running a marathon in the West Bank of Palestine.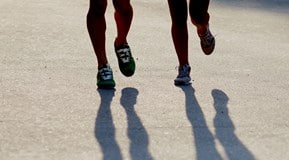 Robert ran the Manchester 10k run for us, because "trust between communities offers future hope".
IDEAS FOR JUST GIVING PROJECTS
Asking for donations for a special birthday, a run, a barmitzvah, a wedding, whatever.
Host a benefit, karaoke night, dinner dance or auction.
Do or organise a sports challenge… sponsored swims, fancy dress walks, cycle challenges, charity golf, soccer or football matches or daring sponsored skydives, treks, bungee jumping!
Run fun dares… Movember moustache growing, head shaving, hair dye.
Come Dine With Me… invite four people you hardly know to dinner, film the highlights for YouTube.
Fashion show… contact your local ritzy hotel or centre and invite friends to model clothes of local shops, boutiques and designers.
Coffee morning, BBQ, themed lunch, pop-up restaurant – all brilliant ways to help.
STUDENT FUNDRAISING SUPPORT
Children of Peace has strong support links from students. Students love our humanitarian message and our fresh approach to conflict resolution in the Middle East. Students fundraise for us globally, and we value the support we receive.
Whether it's Turkish-American students holding music festivals in Washington or British school pupils raising money through bake sales. Or Japanese children donating through local television charity marathons. Or Italian and UK students running successful Rag weeks – every sum raised helps us to make a difference.
If you want to organise your own fundraising for Children of Peace then we've loads of great tips to get you started.
Contact… studentservices@childrenofpeace.org.uk
If you are a UK university or college RAG Society, we will be delighted to help with permits and provide support should your RAG Committee need it.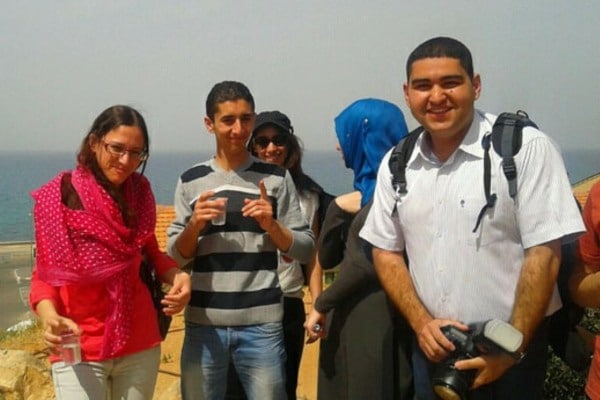 ORGANISE A RAFFLE
Everyone loves to win a prize, especially when they're raising money for charity at the same time! So a raffle can be a great way to raise funds, especially if you can get people to donate prizes to your cause.