PAUL HAINES, GOODWILL AMBASSADOR
www.peacewalk2015.com
email: peacewalk2015@gmail.com
One of the main reasons for my Walk for Peace from Rome to Jerusalem was due to the experience I had of walking through endless First World War cemeteries in North West France. This was on my 2014 walk from London to Rome, where I also encountered refugees in France and Italy fleeing from war. This led me to think more about peace, and resulted in a feeling that I would like to do something. I wanted to reflect on the futility of war, and the feeling of hopelessness that many can feel in waging peace. I wanted to attempt to cast a stone in the water to hopefully create some ripples.

On my way, walking to Jerusalem, I was overwhelmed by the wonderful encounters and experiences I had. I was also amazed by the enthusiastic media coverage. I am now extremely keen to let more people know about the hopes and aspirations of those who expressed themselves in the books that I carried. And the messages that were left on my website, and also with my memories of countless conversations.
In choosing to support Children of Peace, I found I could so easily identify with and talk with others about the work of the charity across the Middle East, regardless of boundaries and beliefs. I also felt very strongly about the importance of the role that children have for the future. I look forward to doing whatever I can to help the charity with its work.

I walked to Jerusalem, and that in itself was an extraordinary experience. But the time I spent in Israel and the West Bank was even more of an eye-opener. The situation is so complex and fraught with problems and difficulties, and yet there are so many beacons of light. There are so many groups, so many individuals carrying out incredible work.

I learnt a lot about the word Peace while I was there, but I also learnt about Justice, Freedom and Dignity. I'm hopeful for the future, despite the problems and injustices that I could see. I'd like to imagine a world where everyone can freely shake each other's hands. Where people, without fear, can meet eye to eye, and marvel at the smile that is in all of us. Ultimately it would be for everyone to acknowledge that we are all different, but that we are all here to share this world.
Israeli and Palestinian Children of Peace-makers
Paul Haines (pictured below, left) was welcomed to Jerusalem last December by our Regional Representative, Dr Rena Shimoni (pictured below, right). Rena organised a whole raft of visits for Paul to give him a taste of the region. We thank her sincerely for all her hard work. Here are some pictures of the amazing people and places in Israel and Palestine, she and Paul met and visited.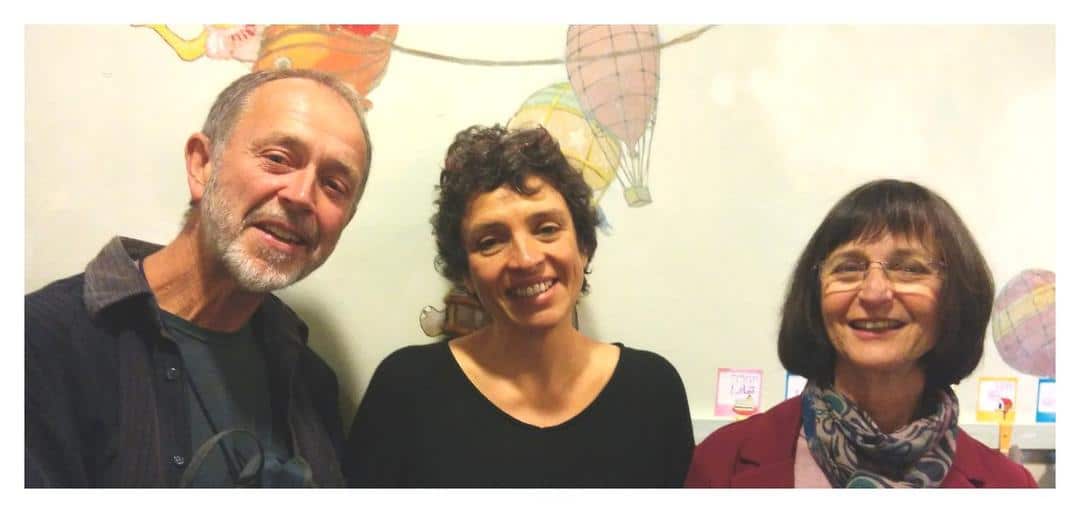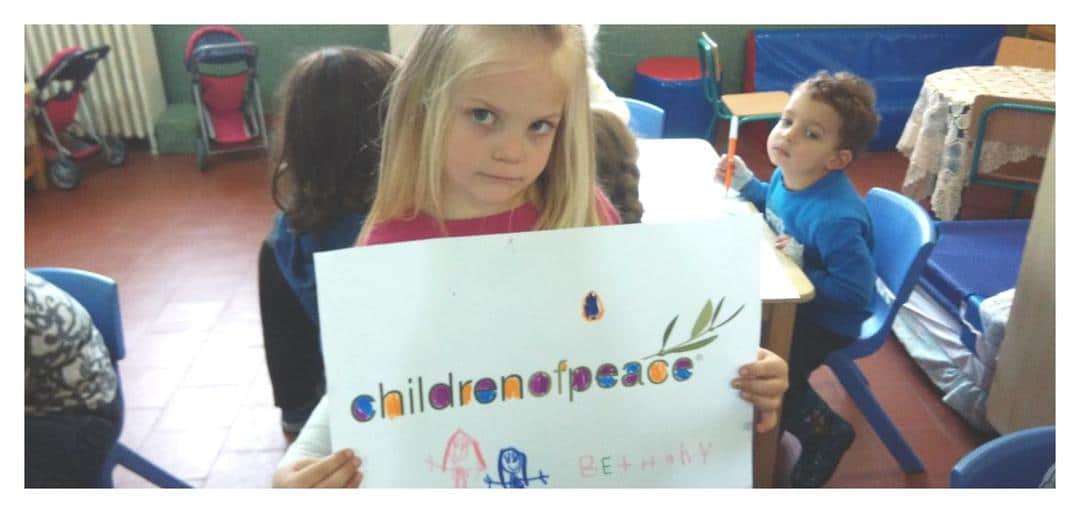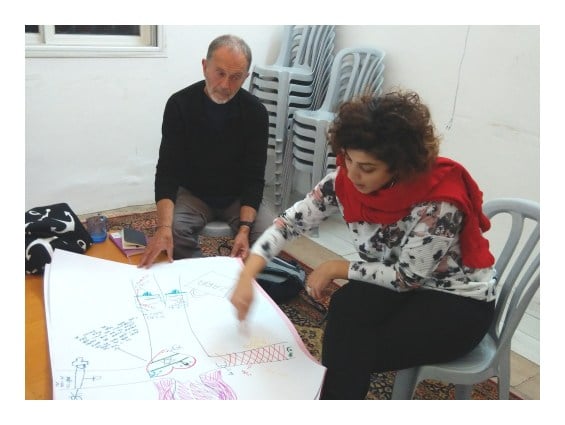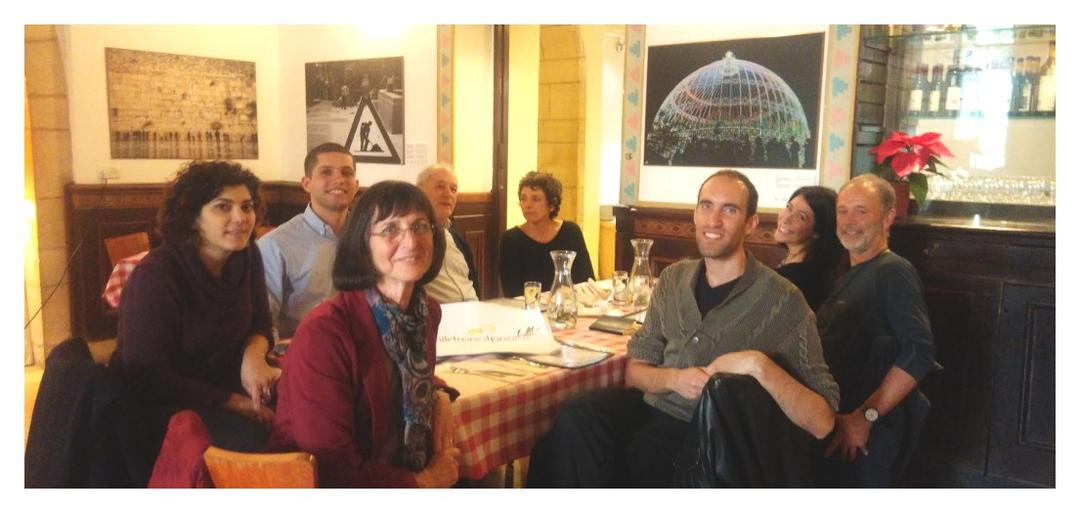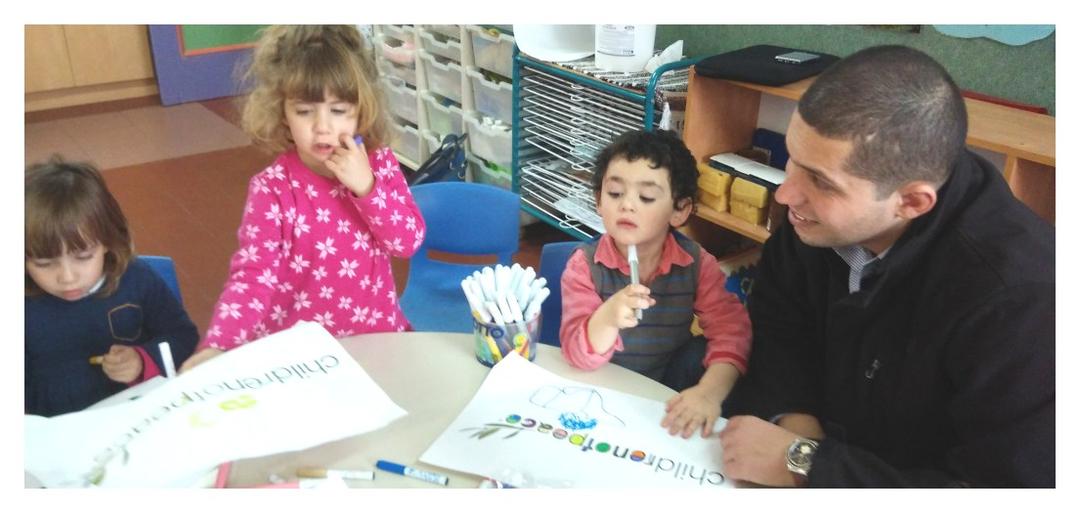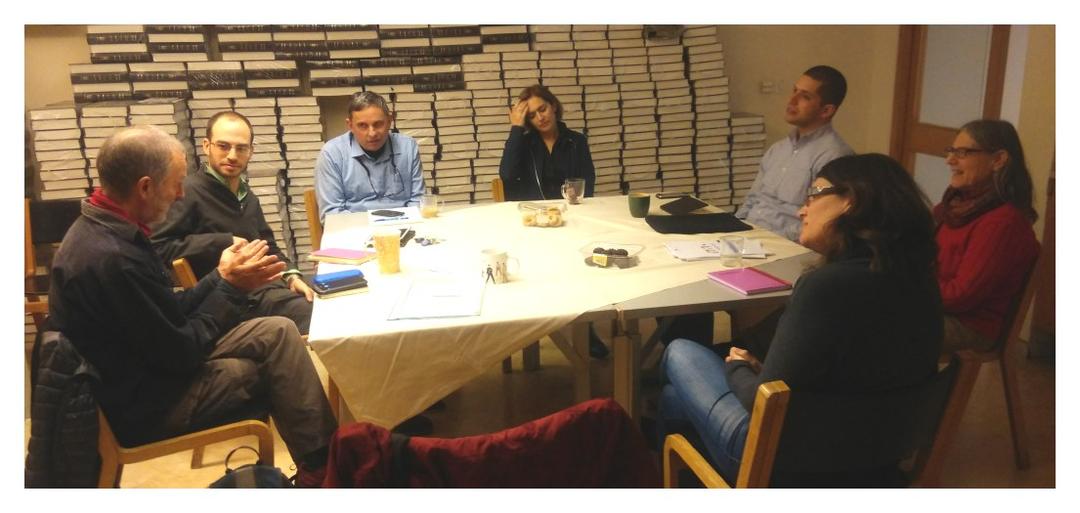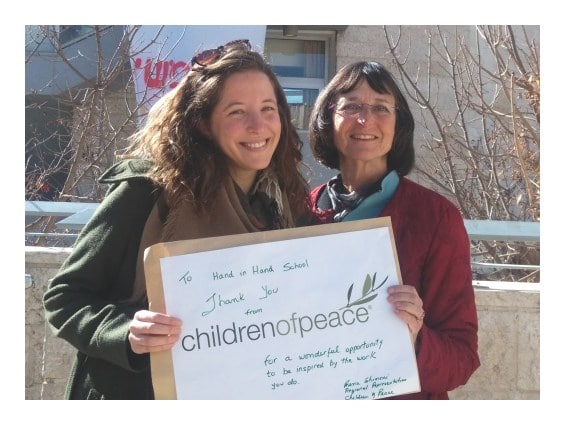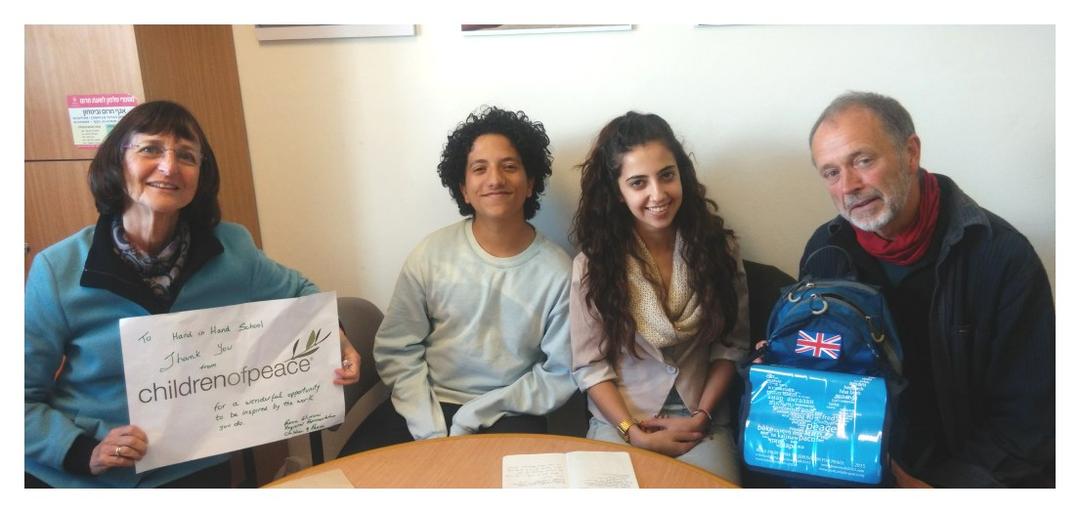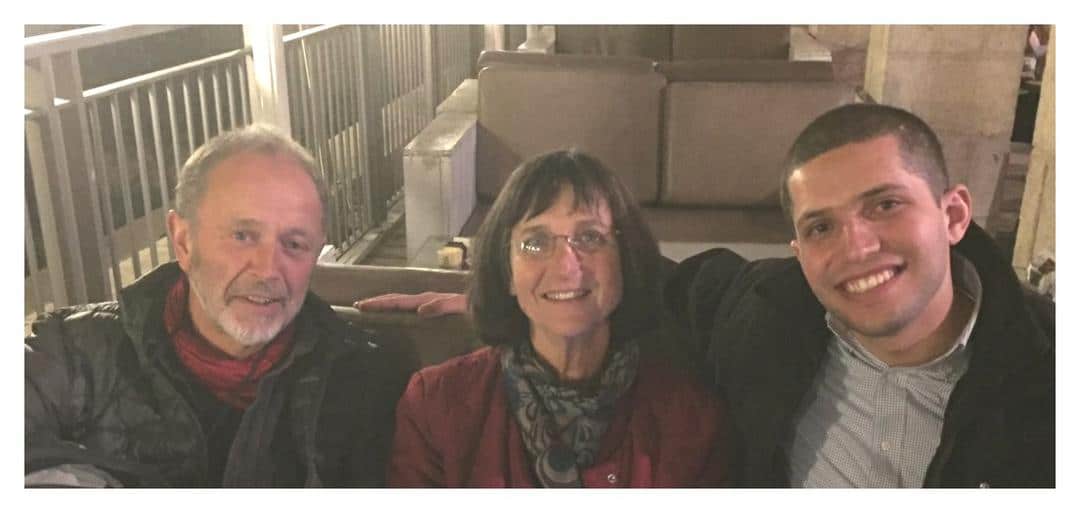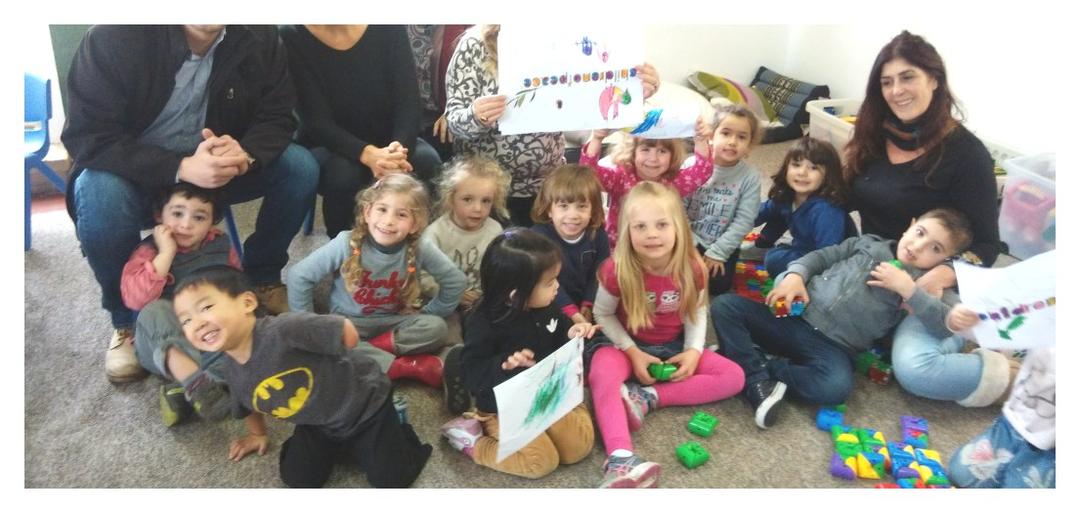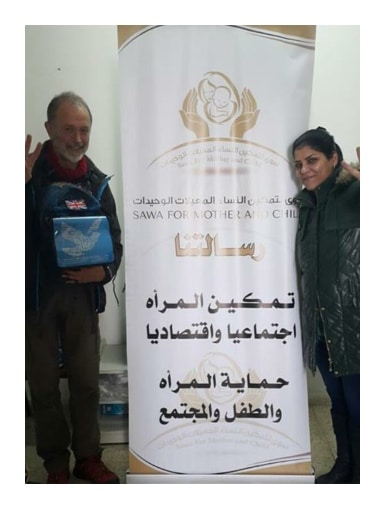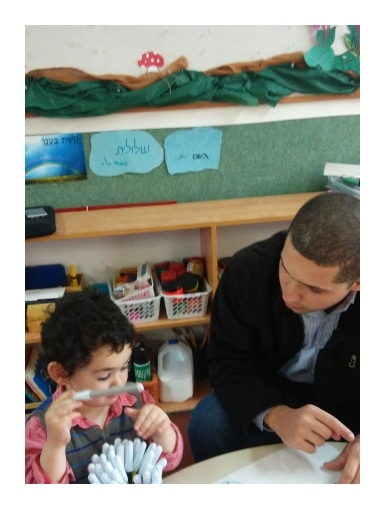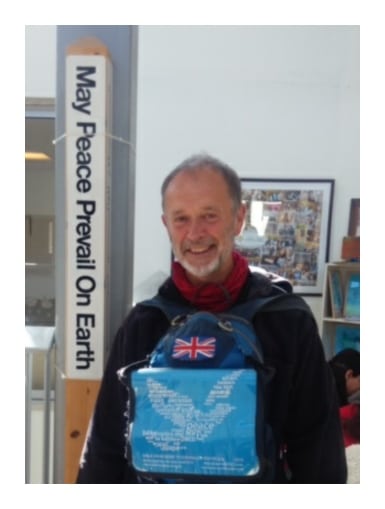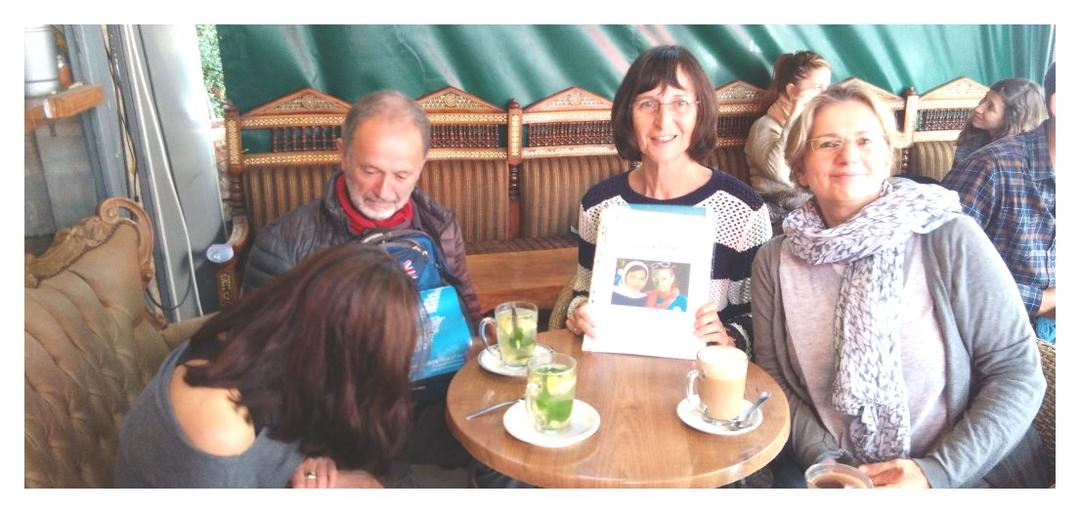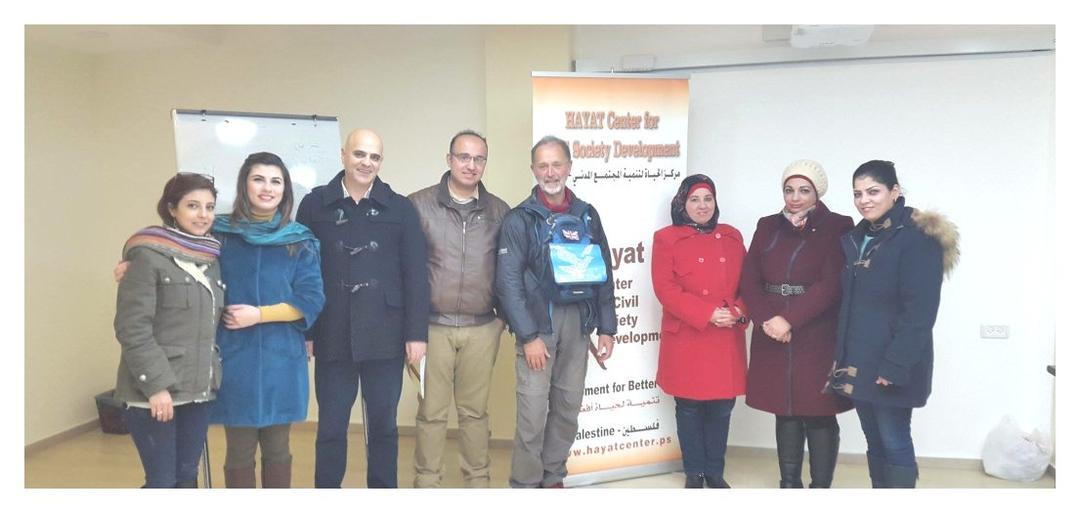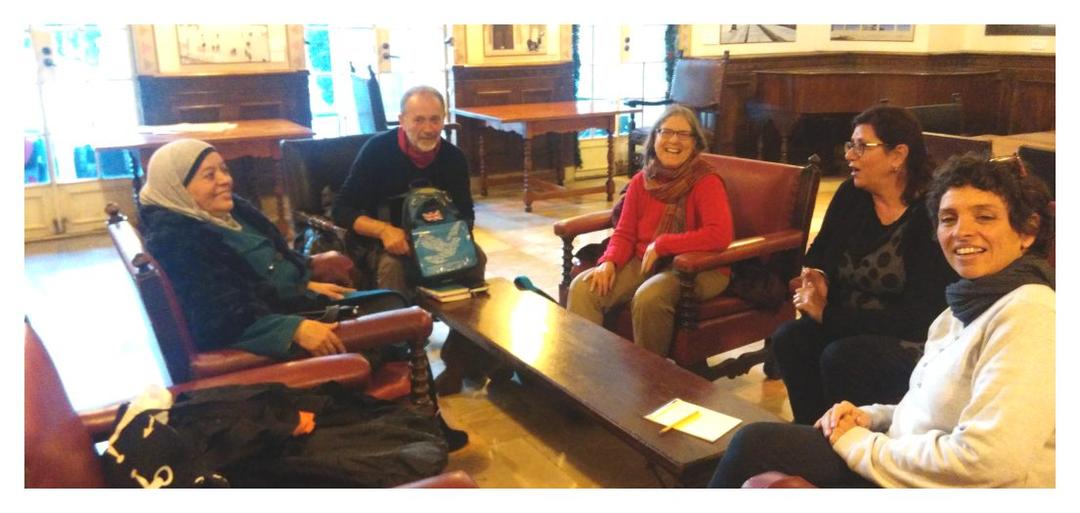 HELP OUR IMPORTANT WORK, PLEASE!
Committed volunteers keep costs down. 91% of donations directly helps the children.
Use JUSTGIVING to easily raise funds for us. For whatever!
Improve the lives of children and build peace. Help by giving online.
And there's loads of other ways you can help our cause. Find out.