"Blind hatred leads only to a world of greater darkness"
Richard Martin, President and Founder.
#TalkPeace #Endthehate
The world's focus now is on Europe, travel turmoil and post-Covid economic crises but in the background the ongoing conflict between Israel and the Palestinians continues. Possibly the most important development in the pursuit of peace is the official visit by US President Joe Biden to the MidEast. He arrived in Israel on Wednesday 13 July, meeting the new Israeli Prime Minister Yair Lapid and President Herzog. On Thursday all signed an historic Strategic Partnership Joint Declaration which further affirmed US-Israel closeness. Biden also reiterated the US belief in a two-state solution before meeting the Palestinian leadership and his important visit to Saudi Arabia.
There are subtle but positive signs of hope as a new generation of Israelis and Palestinians look for constructive ways forward away of the rigidity of conflict culture.
Two such extraordinary Palestinian groups join our Coalition of Peace – the single, largest peace network in the MENA. Women of the Sun and Taghyeer represent fresh hope and change and we warmly welcome them to Children of Peace. We are also proud Tyler Samuels has become a Friend of charity – as we grow our message worldwide.
"Peace is the only battle worth waging"

Albert Camus
Help us with REBUILDING LIVES…
DONATE NOW
Richard Martin FRSA, President & Founder.
PALESTINIAN CHILDREN GET A FUN DAY OUT – ORGANISED BY HUMANS WITHOUT BORDERS AND SUPPORTED BY CHILDREN OF PEACE​.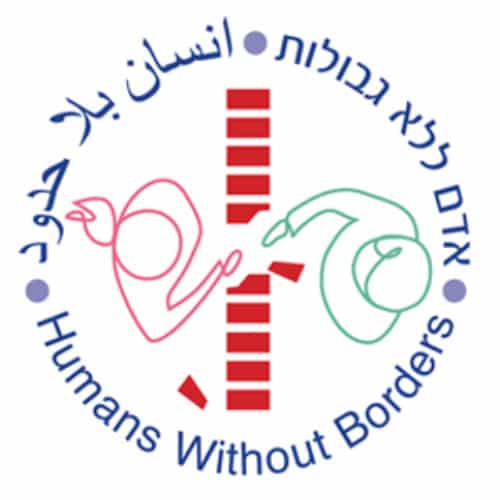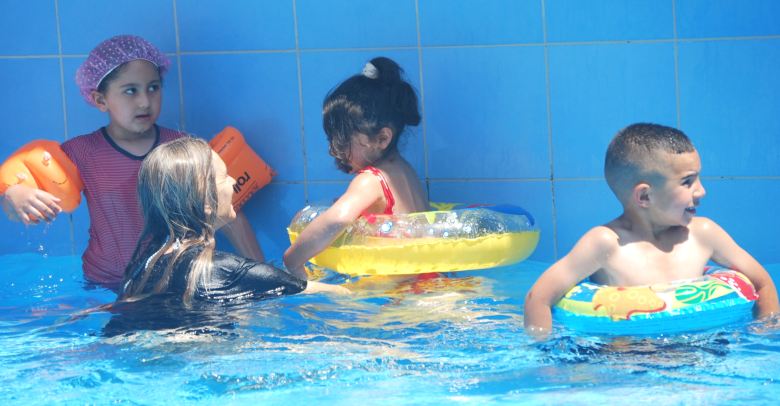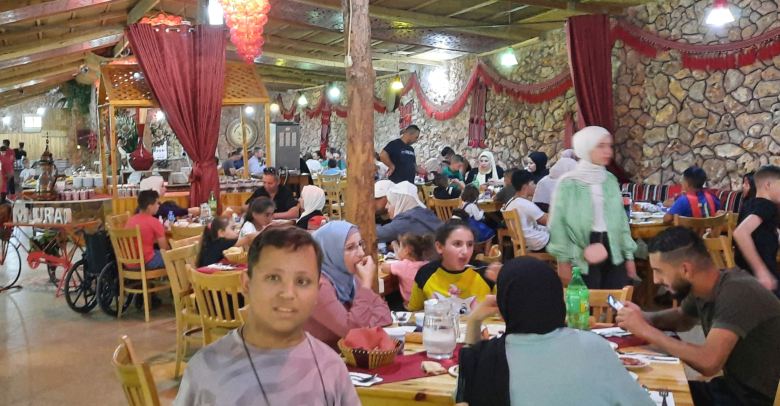 Over many years, we have provided grants in support of the wonderful work of our Israeli affiliate Humans Without Borders. They organise annual Fun Days for sick and disadvantaged Palestinian children. This year they went to a leisure complex.
Larry Lester of HWB outlines the day…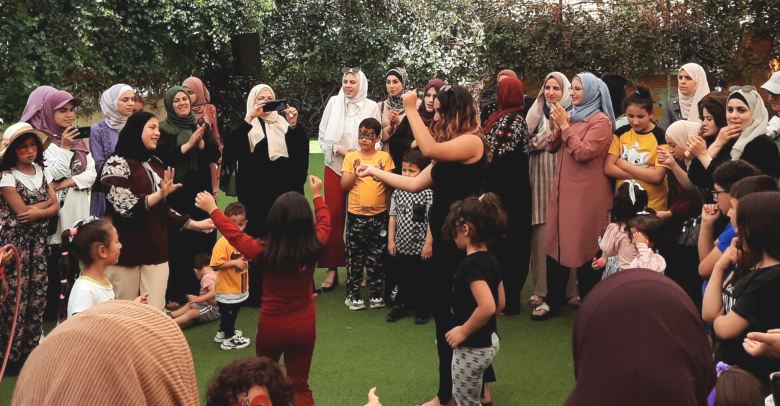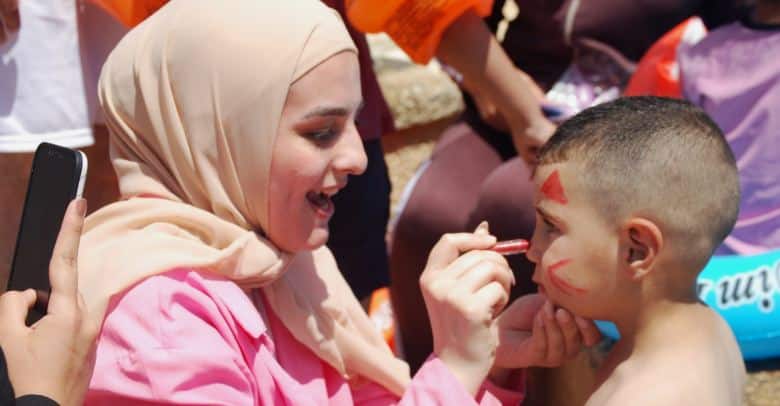 On Friday 24 June, Humans without Borders held our annual 'fun day' during which the Palestinian families were able to forget their difficulties, anxieties and poverty.
The event was by far the largest we have ever organized with 170 children and 55 adults. About 20 Israeli and Palestinian volunteers catered to the needs of everyone and participated in all the activities.
It is difficult to put into words the sheer joy and happiness that the day produced.
Our volunteers organized breakfast with several tables of traditional labana (yogurt cheese), oven-warm rolls, and trays of fresh vegetables. All the food was happily devoured. It is not every day that the children get such a healthy breakfast.
And from there to the swimming pools. Dozens of children with tubes, splashed around with volunteers. It was a major ruckus.
A real surprise was in the women's area, a closed indoor swimming pool for women and girls only. The women removed their headscarves, wore swimsuits and, together with several of the Israeli women, sang and danced with no inhibitions whatsoever. This was a unique opportunity for the women to relax for a few hours. (The report of one of our volunteers. I was not involved.)
In a tented area, with traditional Arab music playing in the background, the women and children joined in circles and danced the Dabke, the traditional Palestinian dance, with peals of laughter overcoming the music. In parallel, great fun was had with giant soap bubbles and face painting (Spiderman was the most popular among the boys) and nail polish – each finger a different colour.
From there everyone went to lunch, each family sitting together. Yael, one of our volunteers, asked Mayer's mother when she had last been served in a restaurant and she replied that this was the first time in her life. She continued that this was the only day of the year in which she does not cook, or clean, or do other household tasks, as well as taking care of a very sick child.
After lunch the children were entertained by a noisy clown, ice cream cones were distributed by the boxload and a meters-long balloon was given to every kid to finish things up.
And suddenly there was sadness in the air, because it will be another year until the next event is held.
We received dozens of notes of appreciation in the WhatsApp group and there were a few that were special (my translation from the Arabic)…
"It was a magical day."
"In the name of God, it was a wonderful day, sheer joy."
"To the most kind and sweet-hearted people, this was such a special day for all the kids. You put smiles on their faces and made them feel human."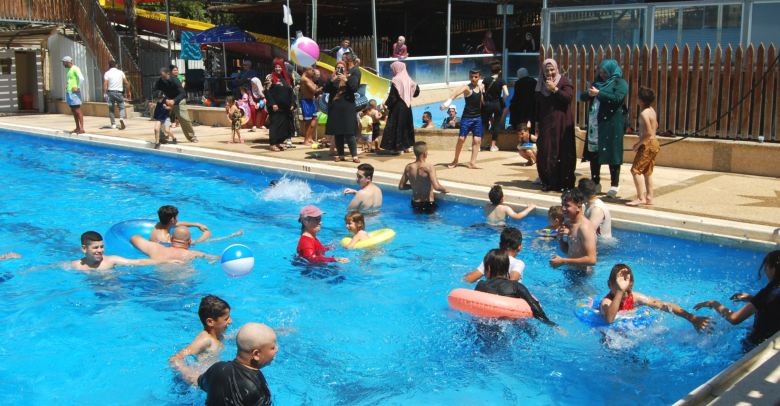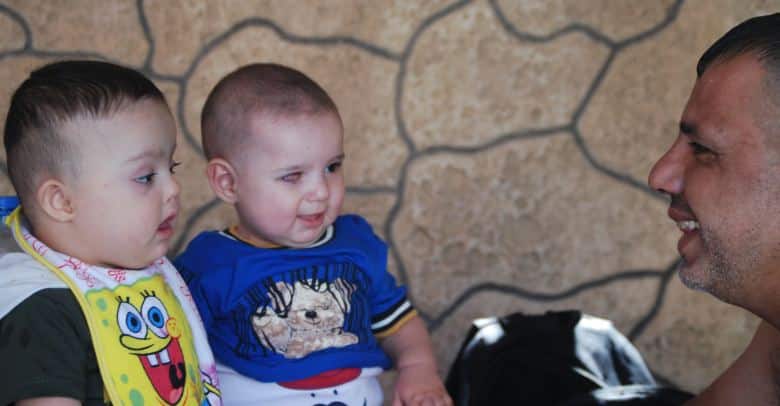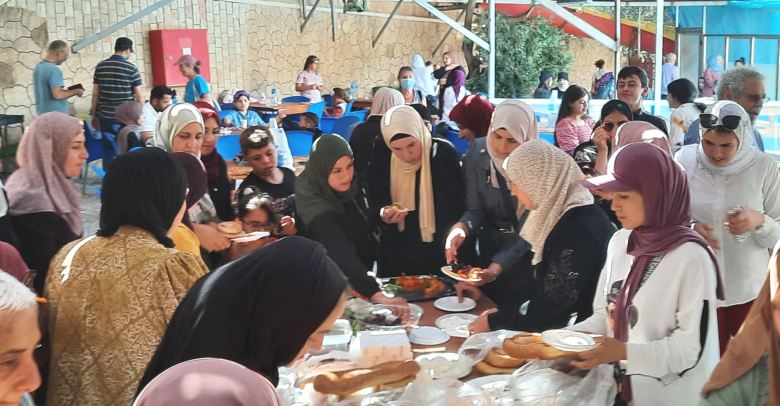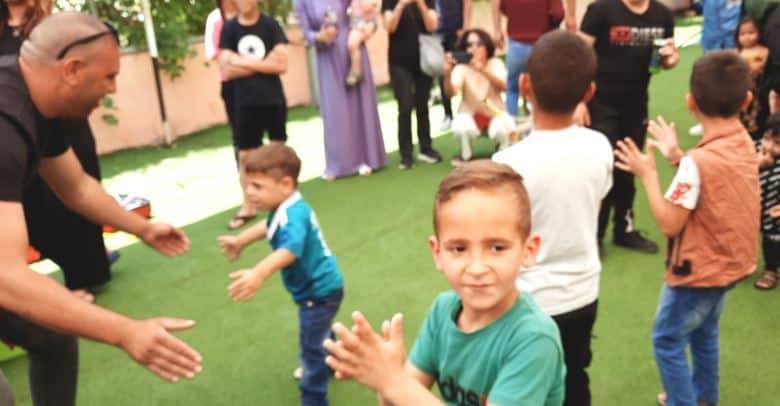 TYLER SAMUELS BECOMES A FRIEND
This Jamaican-born Canadian joins our distinguished group of Friends.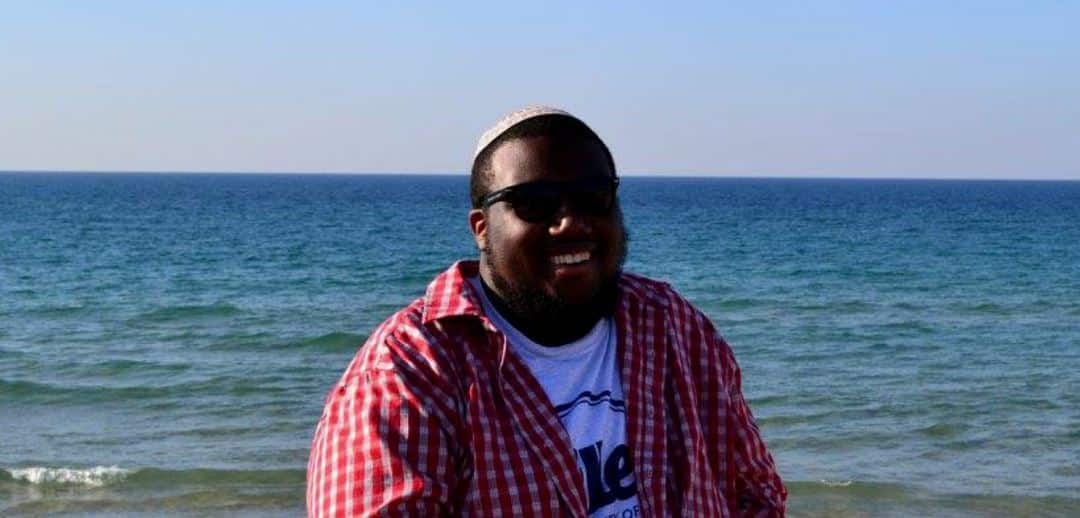 President and Founder of Children of Peace Richard Martin FRSA writes…
"Children of Peace is proud to welcome Tyler. His remarkable journey is inspirational."
Tyler Samuels is the Program Coordinator for the Tel Aviv Institute and the creator of BluntBlackJew.
He is also a 2022 fellow for the Union of Reform Judaism's JewV'Nation Jews of Color Leadership Fellowship.
He is proud to support our work for peace and the protection of all children caught up in the conflict. Tyler says…
"As a Jew in the diaspora, I am exhausted by the debates on who was first in the holy land or who has a better claim. The reality is the conversation we must be having is about how to build peace between Israelis and Palestinians, which is why I so strongly support the work of Children of Peace. They are doing the work that is so often neglected in this terrible conflict, building a generation that can co-exist together in a land where no one is leaving.

Their efforts to build positive relationships between Israeli and Palestinian children and hopefully end this traumatic violence, is why I am incredibly proud and deeply humbled to be a Friend of this fantastic charity."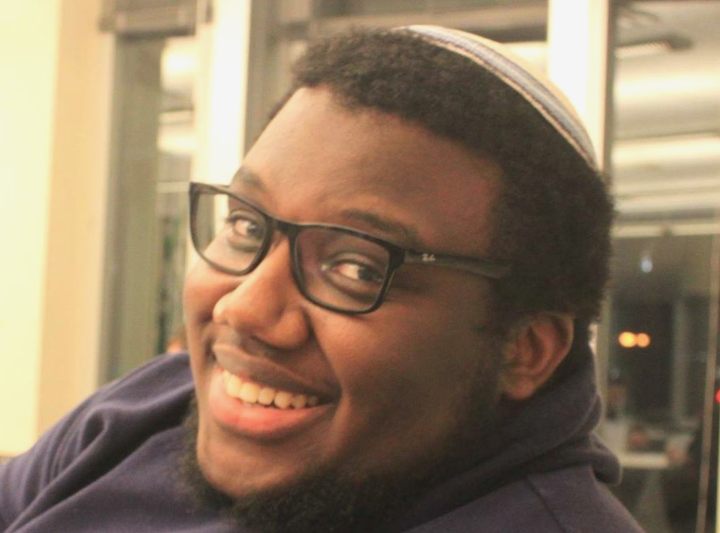 TWO LEADING PALESTINIAN PEACE GROUPS JOIN US
We are delighted to welcome two Palestinian peace groups – Women of the Sun and Taghyeer. They join our Coalition of Peace – the single, largest peace network in the Middle East and North Africa.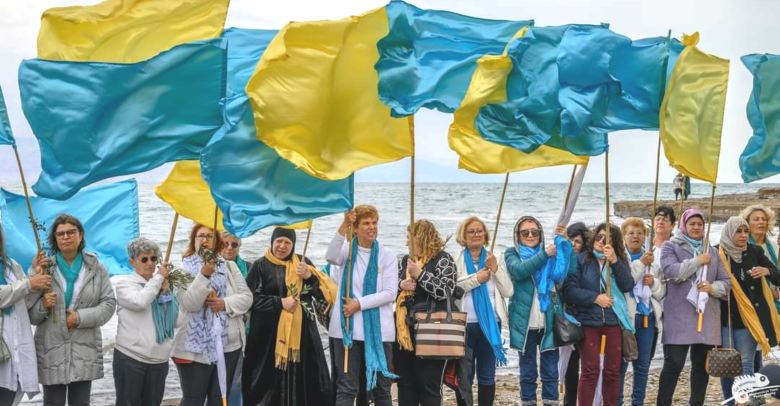 WOMEN OF THE SUN
Marwa Hammad, Coordinator at Women of the Sun tells us more…
Who are Women of Sun?
Our movement for peace is inspired by the Palestinian songbird. It represents beauty, freedom and rebellion. The songbird sings in the languages of the world and his name is associated with Palestine.
Despite the wars and destruction, the birds of Palestine remained a long-standing and witness to everything going on. The Palestinian sunbird, which carries the bright colours of the spectrum, is the most expressive bird of all Palestine.
The Palestinian sunbird is not just a bird. It is a living symbol of Palestinian resistance. And resistance (the real, good and nonviolent type) is one of the most needed things in this world.
We are a women's movement from all walks of life and all segments in the Palestinian society in Palestine or abroad. The aim to complement the struggle of Palestinian women to move forward together. Then they can achieve their goals and aspirations societal, political and economic, shoulder to shoulder with the men and children.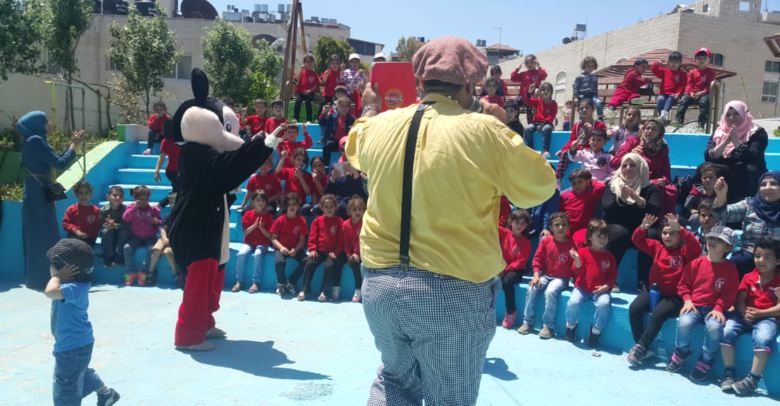 Our message…
To raise the Palestinian women's voice against oppression and injustice. And to demand a just and comprehensive peace for the Palestinian people at local, regional and international levels.
To enable the Palestinians to build an independent democratic state.
We value dignity, equality, freedom, justice, rights, duties, cooperation, empowerment, respect for the other, human identity.
 Our Vision
We are a nonviolent community women's movement that seeks to transform the various peace-building processes in Palestinian society with civilized connotations and with the participation of all Palestinian women in all its places of existence.
Our Goal and purpose
Creating a responsible long-term movement to target Palestinian women to spread cultural and national awareness of the importance of peace and economic empowerment to them and to society in all its segments at the internal local level as well as to the Palestinian community in the rest of the world.
We conduct many activities in support of the marginalised and the mainstream in Palestinian society and we work closely with our Israeli peace partners Women Wage Peace to spread to message of friendship, reconciliation and justice.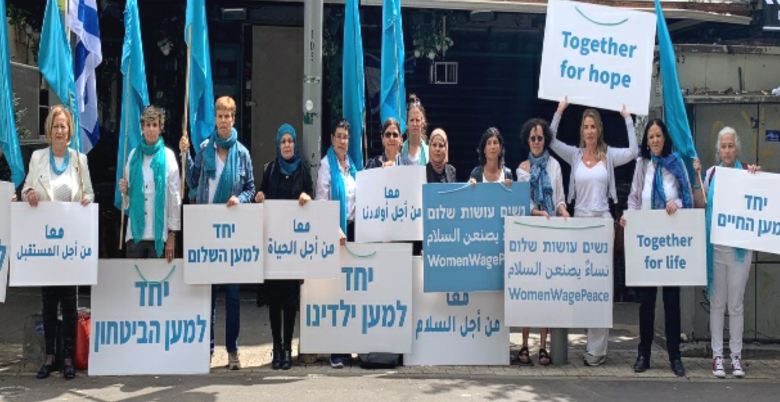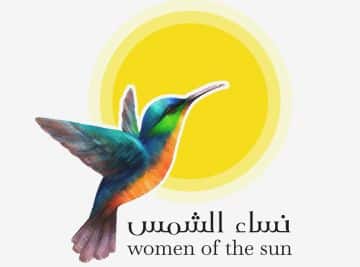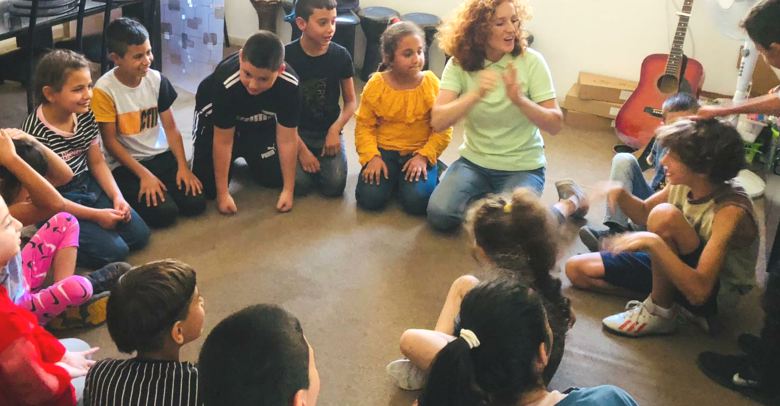 TAGHYEER
Emili Rishmawi, Communications and Fundraising Director of Taghyeer reflects upon the important work of this Palestinian peace organisation…
Taghyeer (it means Change) is a Palestinian organization that leads a National Nonviolence Movement of grassroots communities and emerging leaders practising nonviolence as a unifying Palestinian identity. Taghyeer was founded in 2016 by three activists from the Palestinian Territories. They officially launched the movement on International Peace Day, 21 September, 2016, with a gathering of over 3,500 Palestinians in Jericho.
Since then, the movement has grown to reach tens of thousands of people across the West Bank, led by 72 local leaders that Taghyeer calls "Messengers of Change". These Messengers spread Taghyeer's principles and lead community projects with Taghyeer's support. More than half of the Messengers are women, and Women's Leadership is a core element of Taghyeer's work. Across its programs, Taghyeer has reached over 20,000 Palestinians, with the goal of mobilizing over 100,000 Palestinians to nonviolently assert their rights and achieve their freedom.
Co-founded by General Manager, Ali Abu Awwad, Taghyeer supports Children of Peace because Palestine's children are its future. Taghyeer's programs for children have included art therapy, family fun days, and summer camps. A program implementing 'Nonviolence Labs' in elementary and secondary schools is also in its pilot stage, with plans to pitch the concept to the Palestinian Ministry of Education.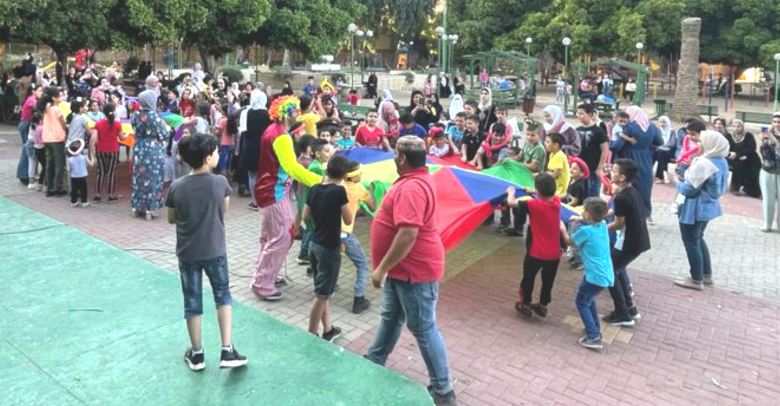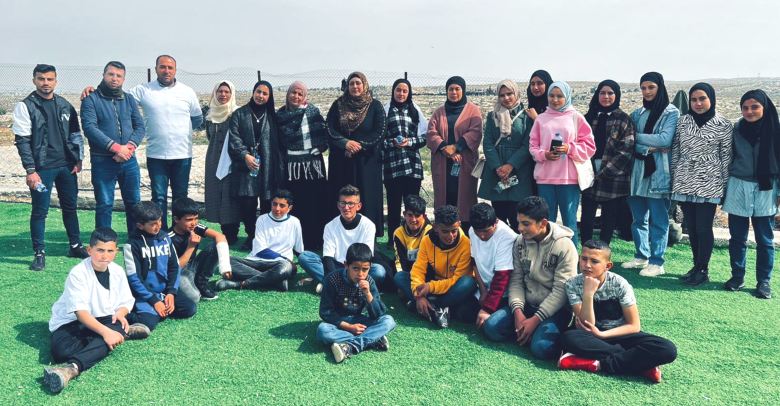 … is a unique peace network with affiliates on every continent, and especially in Gaza, Israel, Jordan, the West Bank, Turkey, Egypt and Morocco.

Voices from Israel
Our Israel correspondent Rolene Marks takes a look at the extraordinary story of Ethiopian Jews and how for many reaching the land of Israel became a reality.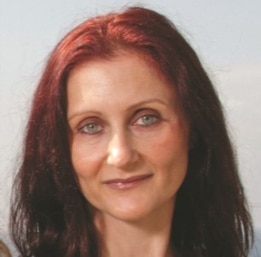 A Dream of Zion – The Story of Ethiopian Jewry
The dream of Jerusalem sustained them through the centuries. The hope of one day returning home to Jerusalem has been the song in the heart of Ethiopian Jews and home they came.
The story of Israel's Ethiopian community is extraordinary. It is a story of hardship, tragedy and loss – but it is also a story of incredible hope, survival and fortitude.
Ethiopia's Jewish community (Beta Israel – House of Israel) had existed in that country for centuries. The origins of Jews in Ethiopia are unclear. Though most believe that they are the descendants of King Solomon and Queen Sheba. There are many theories though, some believing they are the lost tribe of Dan, while others believe they are the descendants of Christians who converted to Judaism. The Jews of Ethiopia maintained their independence for over 1000 years in spite of continuous massacres, religious persecution, enslavement, and forced conversions.
In 1616 using modern Portuguese weapons, the Amhara finally conquered the Jews, enslaving, converting or killing many of them. They were referred to as "Falashas" – a derogatory name meaning 'stranger' or 'exile'. Ethiopian Jews could no longer own land or be educated.
But dreams of Zion sustained them.
In 1974, civil unrest broke out and a pro-communist military junta, known as the "Derg" (committee), seized power after ousting the emperor Haile Selassie I. The Derg installed a government which was socialist in name but military in rule. Lieutenant Colonel Mengistu Haile Mariam assumed power as the head of state and Derg chairman. Mengistu's years in office were marked by a totalitarian-style government. Ethiopia became extremely militarized with heavy financing from the former Soviet Union and the former Eastern Bloc countries as well as Cuba. Ethiopia was effectively a communist state in the 1970s and 80s. With this, Ethiopia took on the communist mantles of being both anti-religion and anti-Israel.
The Jews of Ethiopia bore the brunt of this.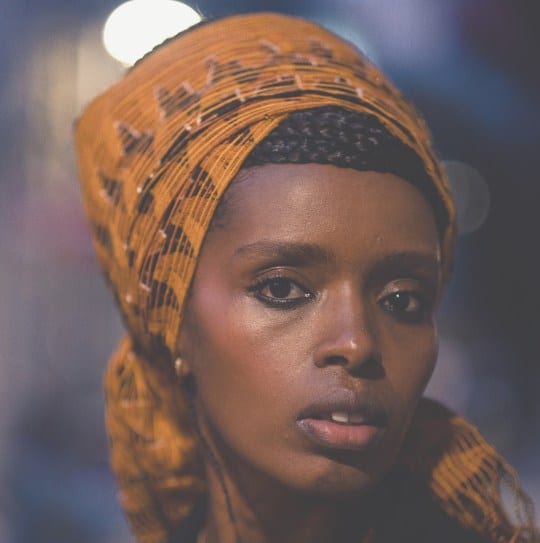 Ethiopia in the 1980's endured a series of famines and hundreds of thousands lost their lives. The images of starving children with distended bellies are seared into our global consciousness.
The situation for Beta Israel became untenable and many started to leave Ethiopia. Ethiopian Jews started the long, arduous journey on foot through neighbouring Sudan to reach the Promised Land. The journey was fraught with danger and many died along the way.
In late 1984, over six weeks, about seven thousand Beta Israel were covertly flown from Sudan to Israel in Operation Moses. Due to pressure from Arab states, Sudan ceased allowing the emigration in January 1985, leaving many Ethiopian Jews stranded.
Months later, the United States evacuated five hundred Jews from Sudan to Israel in Operation Joshua. However, after this operation, Israeli leaders struggled to convince Mengistu to allow the remaining Beta Israel to leave. Finally, in 1990, Israel and Ethiopia reached an agreement that allowed Jewish emigration.
The situation became increasingly more desperate and in 1991 rebel forces seized control of Addis Ababa, the capital, threatening the country with political collapse. Israeli officials embarked on an emergency mission to evacuate as many Jews as possible, dispatching thirty-four planes. Many of these planes had their seats removed to increase their passenger capacity. One set the record for passengers carried aboard a Boeing 747 at 1,087 people. Over thirty-six hours, starting on 24 May, 1991, more than fourteen thousand Beta Israel were flown to Israel in the remarkable Operation Solomon. Several babies were born aboard the flights, and numerous doctors were mobilised to assist the sick and the new born babies and moms upon arrival in Israel.
This was the first time in history that Africans had been taken from persecution on the continent to freedom in Israel.
Today there are estimated more than 170,000 Jews of Ethiopian origin in Israel and many have gone on to achieve extraordinary things in a variety of areas including the Rabbinate, politics, military, fashion, journalism, the arts and more.
Despite economic and social challenges, including incidents of racism, the community has largely integrated into Israeli society. Efforts continue to bring the remaining Ethiopians with Jewish origins, whose total number is disputed, to Israel.
Israel's vibrant Ethiopian community, who have fulfilled the dream of returning home to Jerusalem and Zion form a strong part of the fabric of society that makes Israel so very special.
You can follow Rolene's regular podcast and writings at: http://www.layoftheland.online/ YouTube @TheIsraelBrief
Letter from Dalia
​Our Gaza correspondent and our Regional Co-ordinator Dalia al-Najjar reflects on the hot days of summer in Gaza.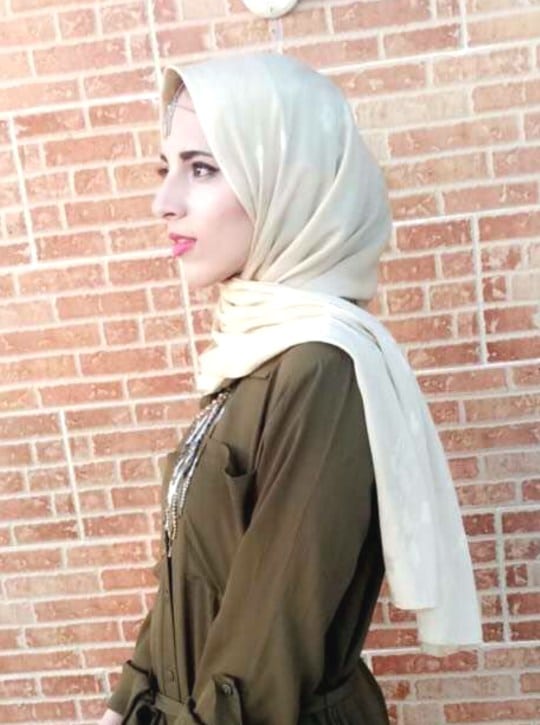 Summer in Gaza: Sea and summer camps.
As Gaza enters its 15th year of the blockade, there are children who have only known Gaza as an open air prison. This is how they spend their summer days. 
In June, Gaza entered year fifteen of the ongoing blockade that transferred Gaza to 'the world's largest open-air prison'. With international silence and no attempt to end the devastating blockade whatsoever around 800,000 children lived their life only under blockade. With no understanding of a normal life.
Save The Children published an insightful report entitled "Trapped: The impact of 15 years of blockade on the mental health of Gaza's children" in which they found that four out of five children in the Gaza Strip suffer from depression, sadness and fear.
All children in Gaza had lived through five life-threatening major events of which four were violent aggressions and Covid-19.
Not your regular Summer camp
Normally when you think about summer camp, you think about setting up a tent in a forest, building a fire, s'mores, horror stories and fireflies. But not in Gaza, a typical summer camp in Gaza takes place in schools with set up bouncy castles and trampolines and some art and crafts classes.
The most popular and largest camps are set up by UNRWA. This year 120,000 children aged 6 – 14 are participating in the four-week long camps.
Those camps have great socio-economic impact and are very important. Not only for the children but also their parents who cannot afford entertainment for the long summer break.
With no movie theatres or enough playgrounds for the million children in Gaza, it's logical to upcycle schools and kindergartens as places of entertainment.
The prosperous enrol their kids at art and music clubs, language courses or sports school to develop their skills. They are expensive and not accessible to everyone. 60% of Gazans live below the poverty line.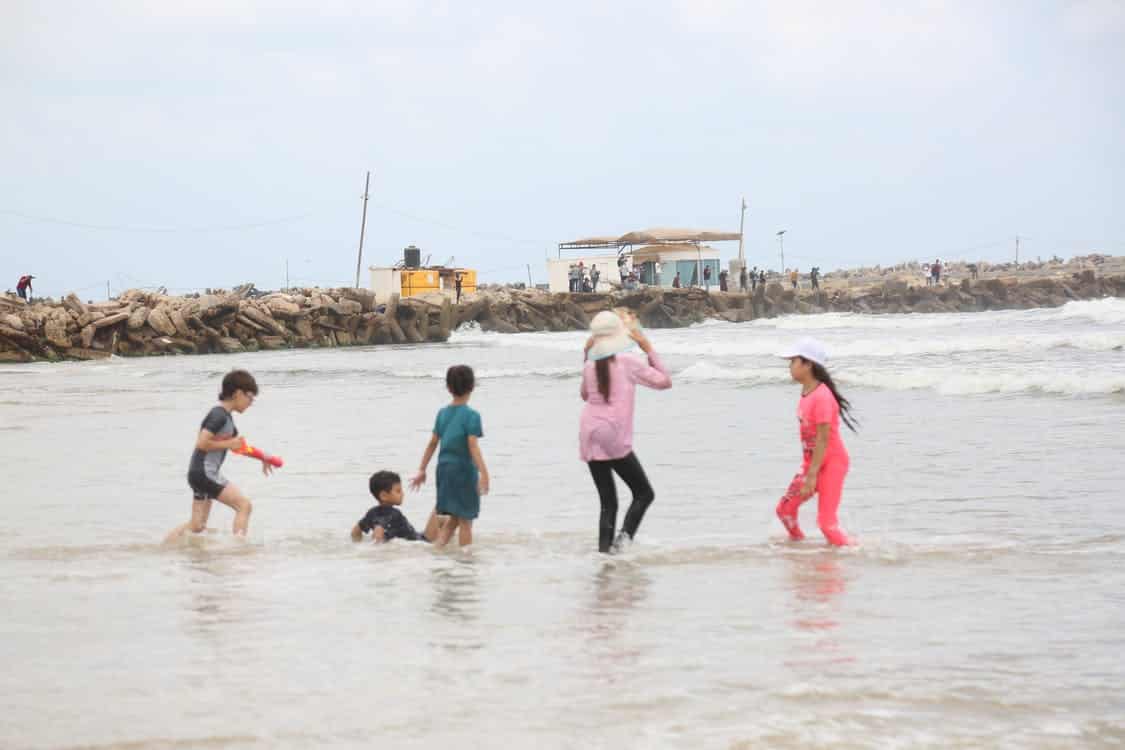 People don't only go to the beach to cool off but rather to escape the long power cuts that makes the hot days even worse. 
A sea of people at the sea
The main entertainment attraction in the summer for Gazans is the partially polluted sea. Gaza enjoys long golden sand beaches along the west side. On the beach you will find some camels and horses that offer the kids short paid rides. On the weekends you can easily find tens of thousands of people on the beach basking in the sun, watching the kids swim and play and the waves break.
This year the sea is relatively cleaner and safer for swimming. Sewage treating facilities were funded heavily by EcoPeace, an Israeli-Jordanian-Palestinian NGO. This is reducing pollution to its lowest rate in years.
Gazans' ultimate wish is for the blockade to be over and the airport to be rebuilt so people from all over the world can visit Gaza and people can travel all over the world.
​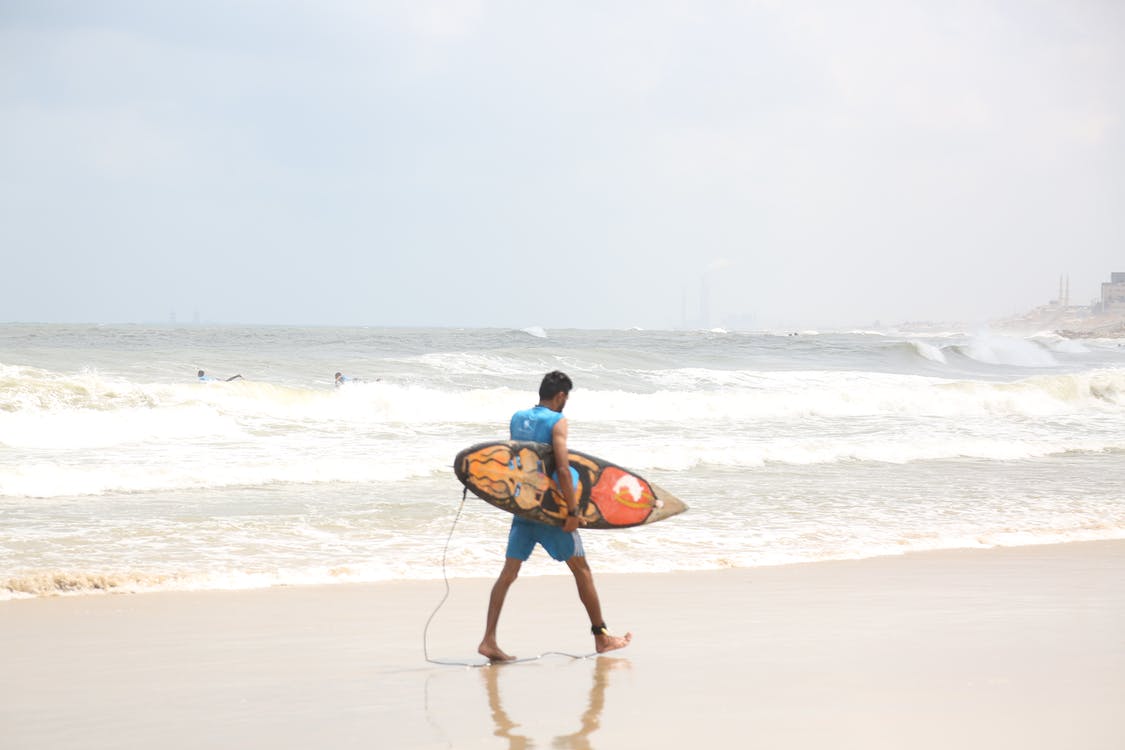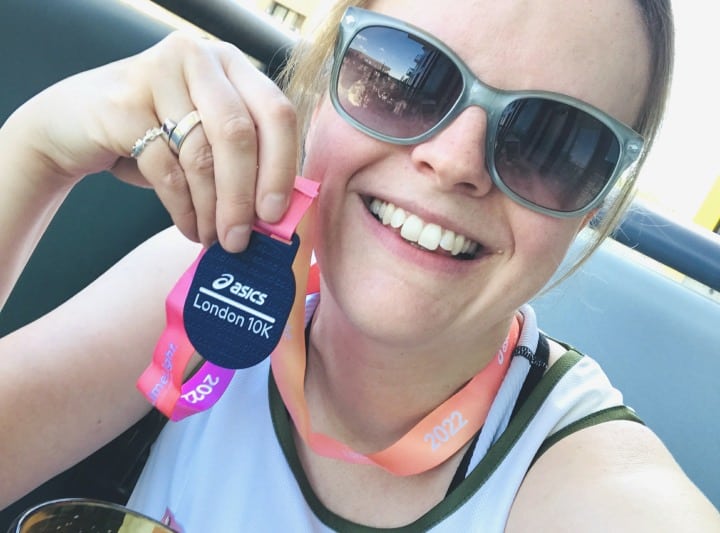 Everyone at Children of Peace sends a big thank you to Cathy Usher, a Friend of our charity for running the London 10K Sunday 10th July – on a searing hot morning – to raise funds for Children of Peace.
You too can support our work for peace and the protection of children by adding to Cathy's Fund. Thank you!
Rebuilding Lives
The recent rise in violence against Israelis and Palestinians hurts children in both communities – with an increase in post-traumatic stress, morbidity, nightmares. Children of Peace carries out urgent work with our partners – protecting and supporting children. Please support our work and help the #childrenofconflict.
Photo credit: Lyle Hastie - Unsplash
FOOTNOTES
In her latest news update, Professor Sarah Brown reviews key events in the region.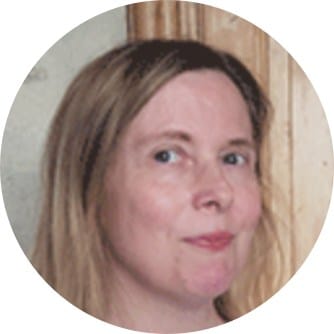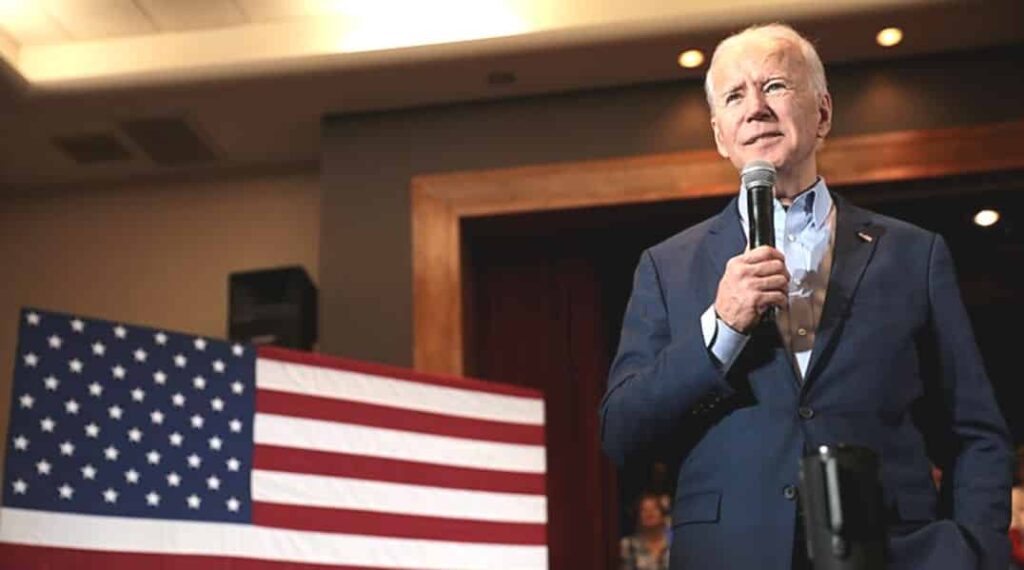 Biden reiterates support for a two state solution
President Joe Biden's visit to the region reflects his wish to promote peaceful co-existence in Israel and Palestine. When he arrived in Tel Aviv he emphasised his commitment to Israel's security in the light of the threat posed by Iran. He held talks with President Isaac Herzog, Interim Prime Minister Yair Lapid, as well as former long-term Prime Minister Benjamin Netanyahu.
In a joint press conference with PA President Mahmoud Abbas in Bethlehem on Friday, he pledged his support for a negotiated two-state solution based on pre-1967 borders with agreed land swaps. He also reaffirmed the importance of Jerusalem to both peoples, and paid tribute to the memory of Palestinian-American journalist Shireen Abu Akleh.
Although Biden said the time was not quite right for peace talks to recommence, he did suggest that Israel's thawing relations with its other neighbours in the region might be beneficial for relations with Palestine. One sign of easing regional tensions is the fact that Biden will be the first US President to fly directly from Israel to Saudi Arabia. There he will hold talks on energy supplies, human rights and security cooperation with King Salman bin Abdulaziz and Crown Prince Mohammed bin Salman.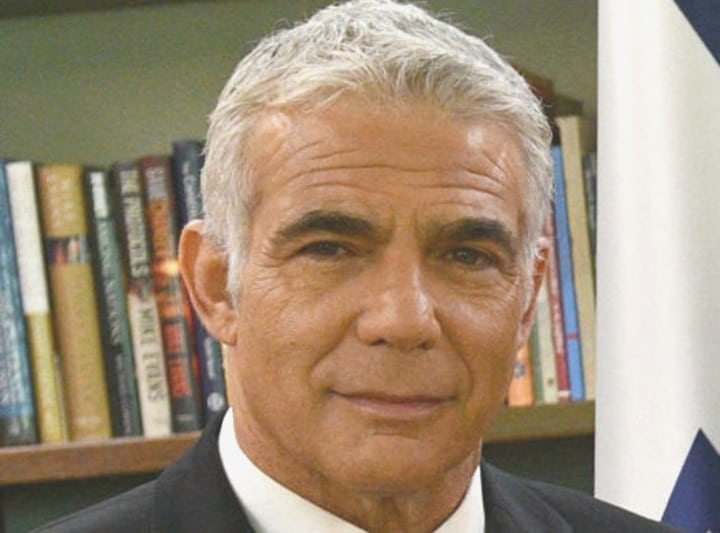 Yair Lapid becomes 14th Prime Minister of Israel
Following the collapse of Naftali Bennett's coalition government, the centrist politician Yair Lapid took over as Prime Minister on 1 July. His Yesh Atid Party is liberal and secular in outlook with a strong emphasis on environmental issues and LGBT rights. Lapid, who served as foreign minister under Bennett, will combine that office with his new Prime Ministerial role. His appointment signals a significant shift in Israeli politics following many years of rightwing governments. However, everything could change again in November, when another election, Israel's fifth in three years, will take place. In a speech to mark his appointment, Lapid emphasised his wish for peaceful cooperation between Jews and Palestinians in Israel, the danger posed by Iran, the rising cost of living in Israel, and the need to root out extremism and violence.
He said…
"In Israel, extremism doesn't come from the streets to politics. It's the opposite … it flows like lava from politics to the streets. The political sphere has become more and more extreme, violent and vicious, and it is dragging Israeli society along with it. This we must stop. This is our challenge."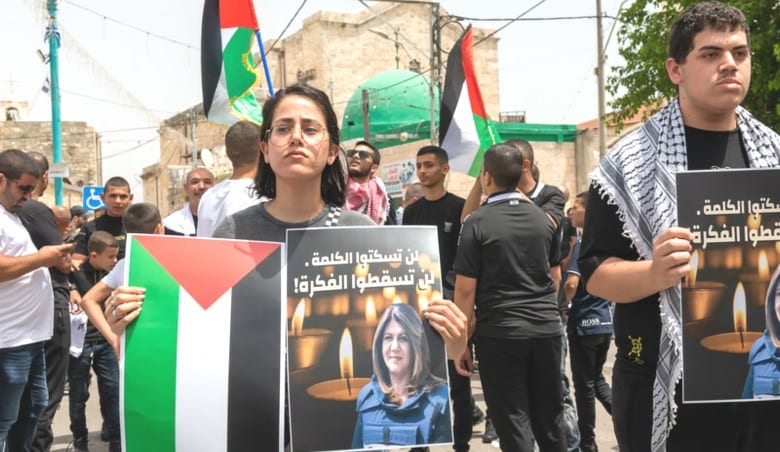 Shooting of journalist Shireen Abu Akleh continues to divide opinion
Abu Akleh, a prominent Al-Jazeera journalist, and an American citizen, was shot in May during an Israeli raid in the Jenin refugee camp. The precise circumstances surrounding her death remain uncertain, but a familiar pattern can be seen whereby people decide where the truth lies depending on their political views. What is known is that Abu Akleh was shot in the head when fighting broke out between the Israeli forces and Palestinian gunmen. There have been protests, as pictured above.
The Palestinian Authority has claimed she was shot from behind by Israeli forces, and some have claimed she was deliberately assassinated. A recent independent US government investigation published its findings earlier this month. This concluded that the bullet probably did originate from the IDF, but that the killing was likely to have been an accident. Because the bullet was badly damaged it cannot be established beyond doubt that the bullet was fired by an Israeli gun rather than a Palestinian one. The speculation and disagreement is likely to continue long into the future, and the US judgment has been met with disappointment from both Israelis and Palestinians.
Cleaner beaches for the people of Gaza
For many years, problems with sewage have made it difficult for Gazans to make full use of its coastline. Now, a major clean-up programme has enabled families to enjoy trips to the beach once again. After years of war and upheaval, children in particular are benefiting from the chance to have some fun and relax. The improvement has been enabled by securer supplies of electricity, enabling Gaza's sewage treatment plants to operate more effectively.
Now nearly two thirds of Gaza's coastline is safe to swim in. Israeli restrictions on imports continue to put pressure on Gaza's sewage treatment and desalination facilities. However environmental problems can help opposing sides find common ground. One example of such cooperation is Eco-Peace Middle East, an environmental peace-building organisation which brings together Jordanians, Israelis and Palestinians.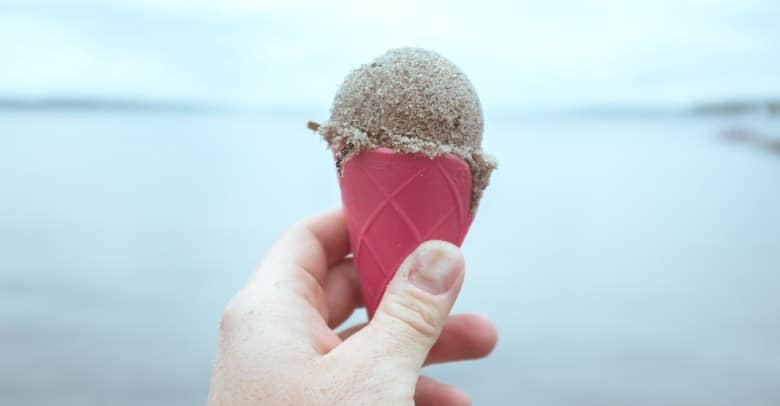 Photo credits.
Joe Biden, Yair Lapid and Abu Akleh protest, came from Wikipedia, Creative Commons.
Lady in Rolene's article, Levi Meir-Clancy, Unsplash
Dalia's Gaza beaches, Musa Zanoun, Pexels.
Footnotes, ice cream cone, Philipp Cordts, Unsplash
Other images were supplied by the subjects.