"20 years of rebuilding lives"
From Richard Martin, President and Founder.
Two decades on Children of Peace has reached an important milestone. We are now the largest peace network across the Middle East and North Africa. We have helped thousands of Israeli and Palestinian children through the arts, education, healthcare and sports. Notably…
We refurbished the children's play area in the Jerusalem YMCA.
So far, helped train 14 nurses in Gaza through the Palestinian Nurses Association.
Funded health clinics in the West Bank.
Supported Bedouin communities in the Negev.
Brought an Israeli-Palestinian girls' peace choir to the UK to sing live, including on BBC TV.
Aided fun days out for Palestinian children with health issues (latest one below).
Funded Israeli and Arab children's soccer leagues.
Provided online access to peace education programmes.
We receive no financial support from governments, agencies or public bodies anywhere. And depend entirely on the generosity of individuals funding peace and the protection of Israeli and Palestinian children caught up in this conflict. Currently we are appealing for funds to establish the Children of Peace School in Gaza.
And if you are in the UK, you could join Give As You Live. Details below.
Help us to help the children and let's make the next twenty years even better together. Thank you.
Richard Martin FRSA.
Note, the news items below were drafted before the current crisis.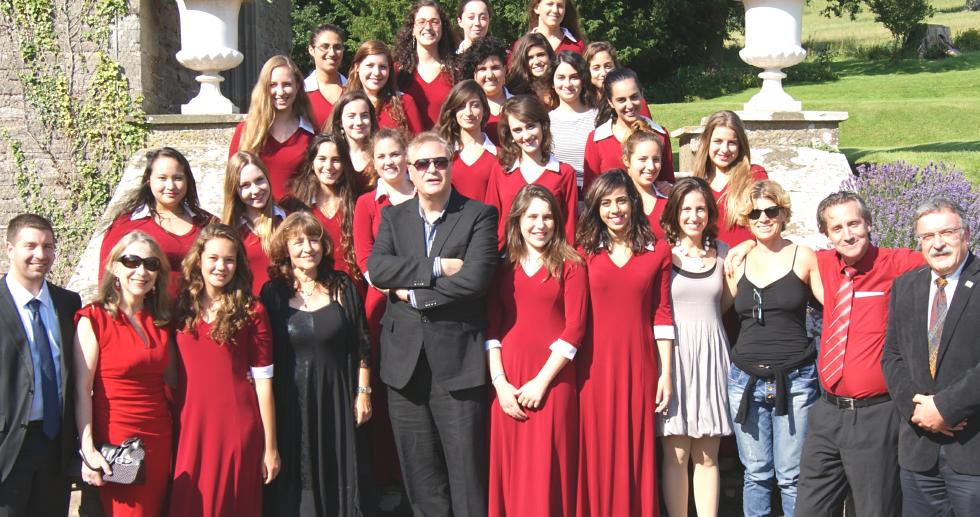 Richard (centre) with the girls' choir, UK July 2012.

STEP 1
Join GiveAsYouLive. You can then go to all the 6,000 stores available via a site search. Or more easily, use the Donation Reminder.
You add this as an extension to the Chrome, Firefox, Safari, Edge browsers. Or install the App on your phone.

STEP 2
There's loads of big names signed up. If you go there using the Donation reminder, App or from the GAYL site, any purchase you make will earn Children of Peace a small percentage. For example, M&S donate 1.00%, Tesco 4.00%, Sainsbury's 7.50%, Booking.com 2.00%.
STEP 3
That's it! Over time, the percentages donated to Children of Peace, add up. Best of all it doesn't cost you any extra to raise this money, as it's the retailer who donates.
BTW the retailers give an equal sum to GAYL for their work.
How to set it up?
1. Click or tap the screenshot below and go to our GAYL webpage. Sign up and set a password.
2. Signing up involves GAYL sending you a confirmation email. Click the link to confirm, and you'll see an invitation to install the 'Donation Reminder' or app. We recommend you do. The process is simple and the site works out what browser you're using.
3. Now when you search using say, Google, the results show the GAYL-friendly sites. Click one, go there and the shopping toolbar shows at the top of the screen.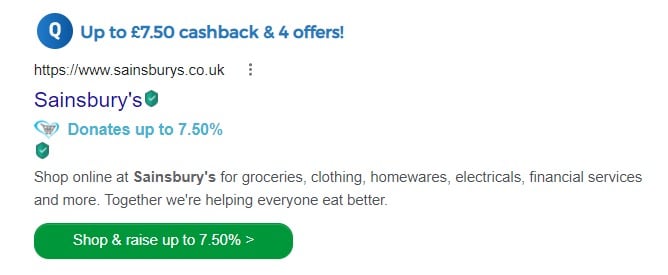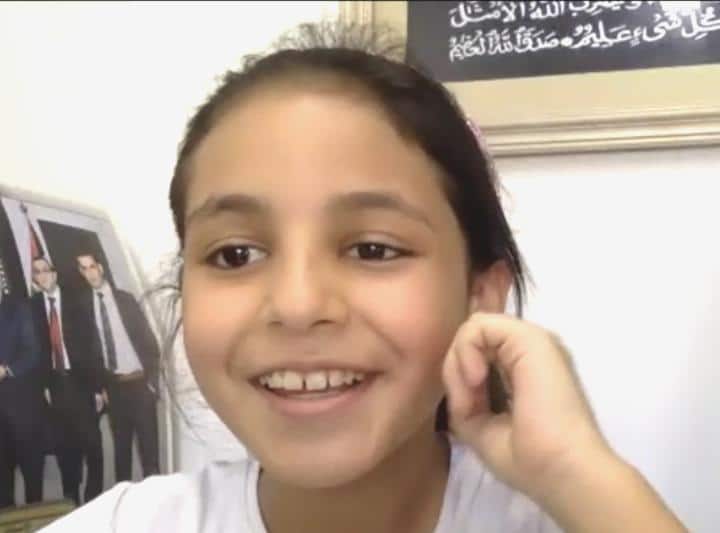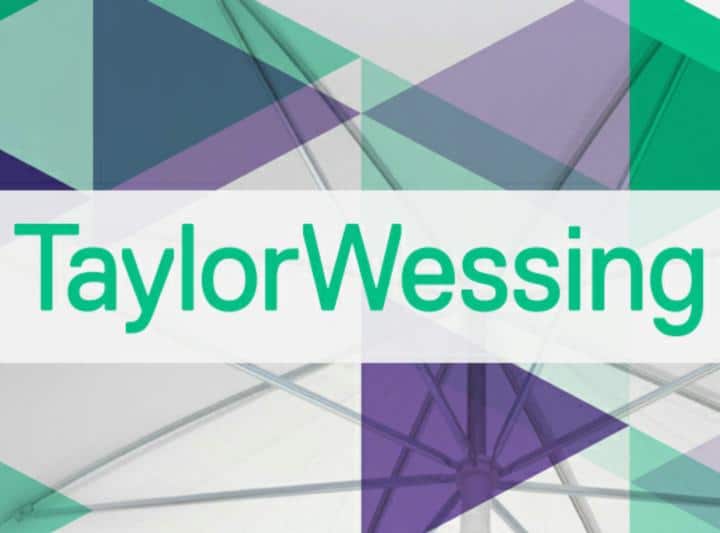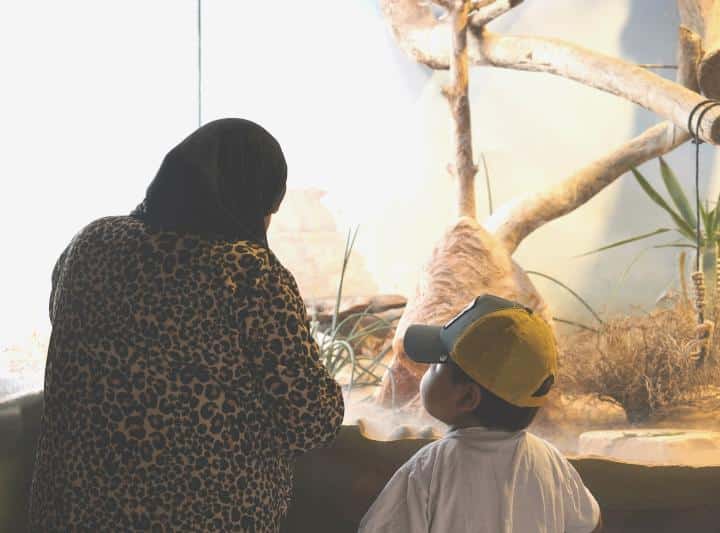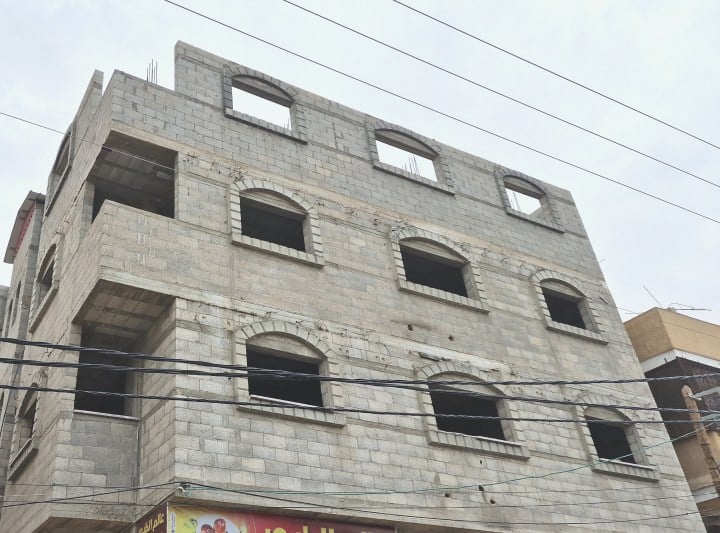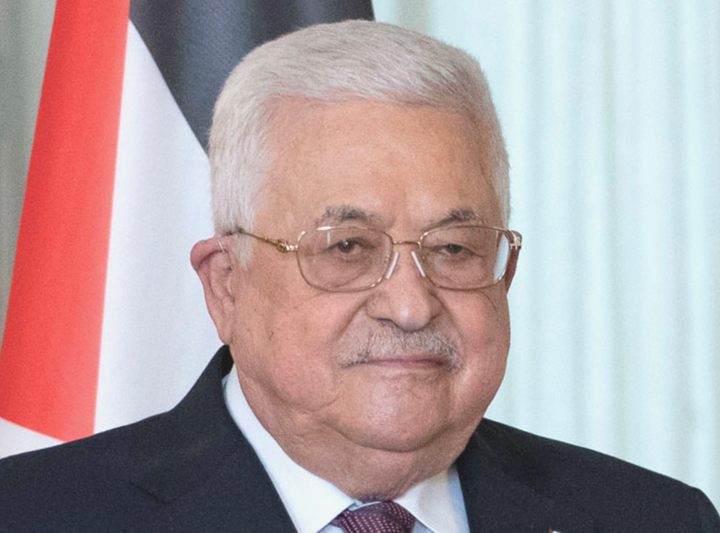 NEW CHILDREN OF PEACE AFFILIATES
We welcome to our growing coalition, two worthy organisations, both making a big difference in the Middle-East.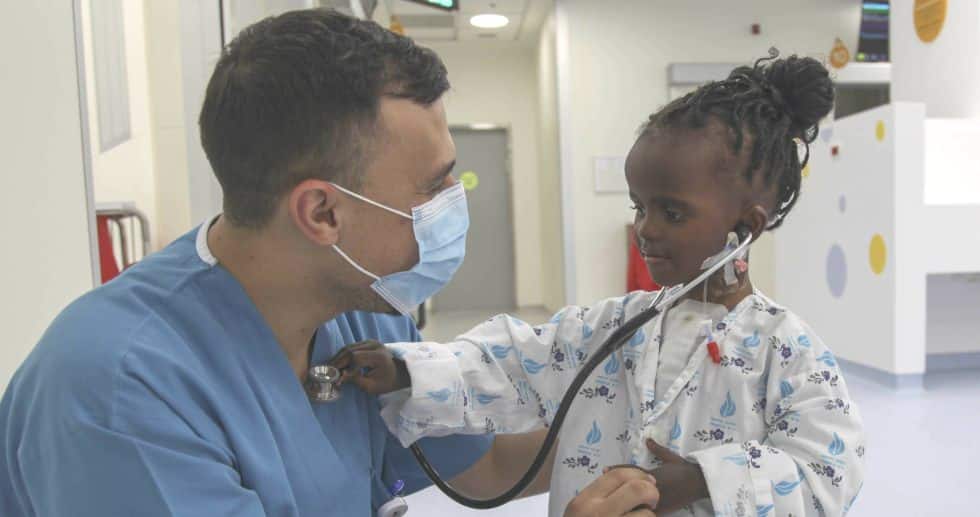 Not only mending physical hearts but also the hearts of families and communities.
By providing hope, healing, and a pathway to a better tomorrow for children in need.
SAVING CHILDREN'S LIVES ONE HEART AT A TIME
We have long admired this extraordinary Israeli organisation. More than 100 medical professionals based at the Wolfson Medical Center in Israel have saved the lives of thousands of children suffering from heart disease, worldwide.
Here Ido Gutin, Director of Resource Development tells us about their work…
Save a Child's Heart (SACH), is an Israeli non-profit that offers life-saving cardiac care to children with heart disease in developing countries. Founded in 1995, it addresses the scarcity of paediatric cardiac care globally.
SACH believes every child, regardless of their nationality, ethnicity, religion, or socioeconomic background, deserves access to quality medical treatment. SACH's team, medical professional volunteers, giving their time and expertise to perform surgeries and catheterisations, and provide post-operative care.
A distinct feature of SACH is capacity building. Operating from the Sylvan Adams Children's Hospital in Israel, it trains medical teams from partner nations, empowering local healthcare providers for sustainable impact.

SACH kids meet Lionel Messi and the Paris St. Germain team, July 2022
Having transformed 6,700 children's lives across 69 countries, SACH fosters a global community of supporters, volunteers, and professionals, embodying hope and healing for families facing challenges.
SACH aims to expand its reach, enabling more countries to treat children with heart disease, thus providing a healthier future for children.
Save a Child's Heart hopes through collaboration with Children of Peace and its network, it can further advance its lifesaving mission with likeminded organizations to improve the lives of children worldwide.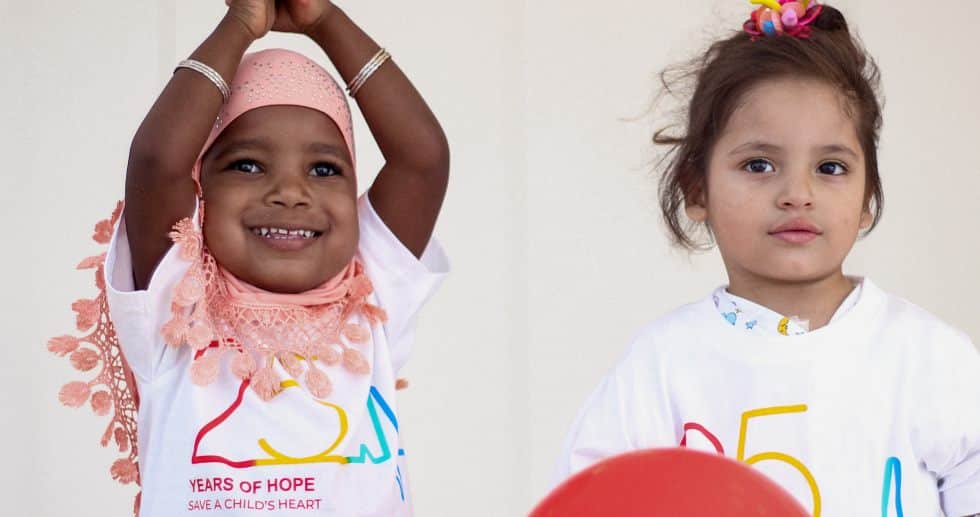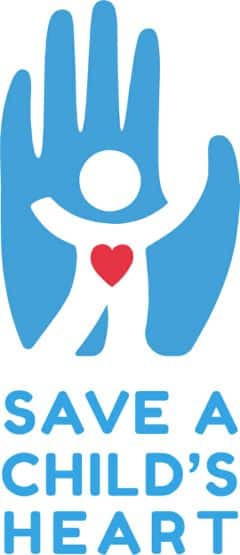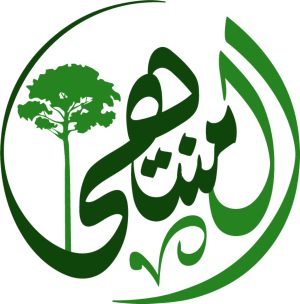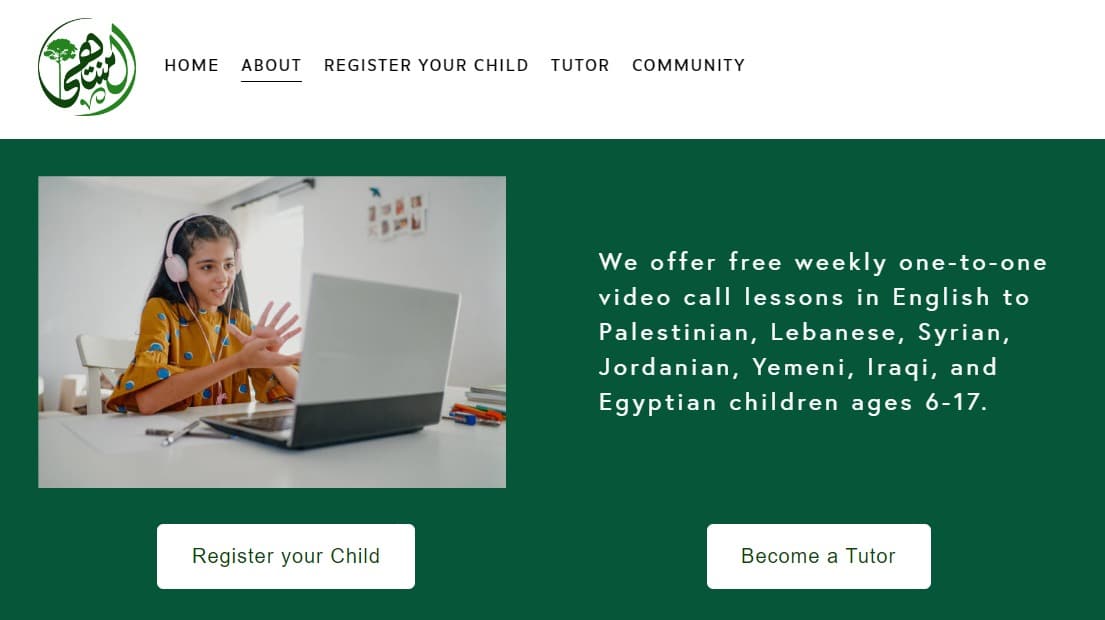 FREE TUTORING FOR UNDERPRIVILEGED MIDDLE-EAST KIDS.
Muntaha is a brilliant initiative of academics and students to provide free online learning programmes to children and young people across the Middle East
Adnan Bseisu (Founder and Executive Director) outlines the work…
Al Muntaha Tutoring is a non-profit startup organisation based in the UK that provides free one-to-one online lessons, led by university students and teachers, to underprivileged children aged 6 to 17 in Palestine, Syria, Lebanon, Jordan, and Egypt.
Our original goal upon our foundation in March 2020 was to provide vital education to schoolchildren in the region who, due to unstable internet access, were experiencing disrupted online instruction. We currently have over 100 students and have successfully completed lessons for more than 300 students since 2020.
We recruit our tutors from various universities around the world and provide them with the necessary guidance and support throughout. The tutors volunteer with us to help the community, gain skills, and enhance their CVs.
We recognise the educational value of exposing our students to university student and professional teacher mentors worldwide. Hence, our mission is to reach more children in the area so we can provide them with a head start in their academic journey. Our tutors inspire those children, guide them to pursue their dreams, and unleash their academic potential.
At Al Muntaha Tutoring, we recruit volunteers from universities to tutor children in the MENA area online. We advertise opportunities through social media, register students and volunteers, match each student with a suitable tutor, then establish weekly online sessions. We provide safeguarding training to our tutors and students before the start of the sessions and closely monitor their progress. After the tutors have completed 40 hours of tutoring, we offer them a certificate of completion and provide references when needed, thus helping them with their progress to higher education or careers.
We are a small team of Adnan Bseisu (Founder and Executive Director), Meemo Khojah (Education Officer), and volunteers from around the world that help with our social media and tutoring.
Although we are based in London, UK, to help children in the Middle East, our tutors are spread across the globe, with tutors from Korea, the United States, Europe, and India.
Our goal is not only to provide online lessons, but to inspire, guide, and encourage children to further their education and explore the endless possibilities to grow. We are currently helping a student from Gaza to improve their academic writing skills and search for scholarships in the US or the UK.
We hope to partner with many like-minded organisations to spread the word about what we do and potentially reach more children and volunteers to move us forward.


PALESTINIAN CHILDREN GET A SUMMER DAY AT THE ZOO
Each year we are delighted to support our partners at Humans Without Borders in Israel. They work with their Palestinian counterparts in the West Bank to arrange a Fun Day for sick or disabled Palestinian children. 
Amy Yourman from Humans Without Borders tells us of a wonderful day out this summer…
Humans Without Borders held its annual fun day for the children with medical problems and their families on June 23, 2023, at the Tisch Family Biblical Zoo in Jerusalem.
In attendance were approximately 40 children who receive treatment in hospitals in Jerusalem. we supplied transport, including parents and siblings, altogether some 130 people, as well as several volunteers from Humans Without Borders. And some high school students from the Bilingual School in Jerusalem who came to help out. One of our volunteers also volunteers at the zoo. She made the arrangements for us with the administration of zoo, which could not have been more gracious and accommodating.
We provided buses for the families from Ramallah, Hebron and Bethlehem. The families arrived at the zoo at around 9.00. A lovely breakfast was served on the lawn overlooking a large pond with all sorts of water fowl. The group then spent several hours touring the zoo, some of the time with guides from the zoo who provided explanations about the animals. Most of the children had never been to a zoo before and it was a wonderful opportunity for them to enjoy the animals as well as the large open expanses of the zoo.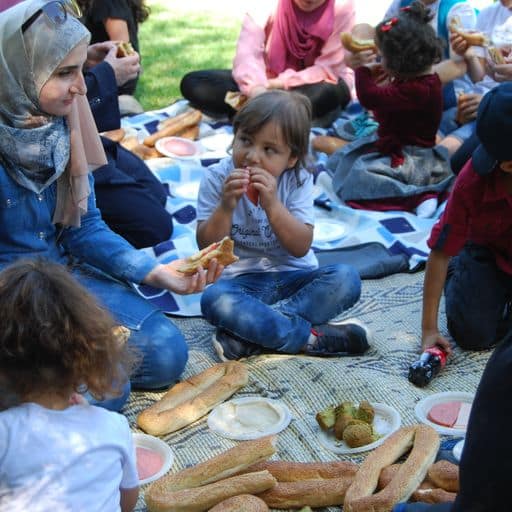 At 1.30 the families all gathered for lunch on the lawn. By this point, everyone had worked up an appetite and they enjoyed the meal of chicken with rice, salad and yogurt. They finished off with ice lollies, provided through the generosity of one of our volunteers, together with a staff member at the zoo.
The experience was memorable for the children and their families, providing them all with some respite from the problems they face on a constant basis.
It was also an opportunity for the volunteers who attended to get to meet siblings of the children whom they know and to interact in a relaxed fashion, not while driving through traffic jams.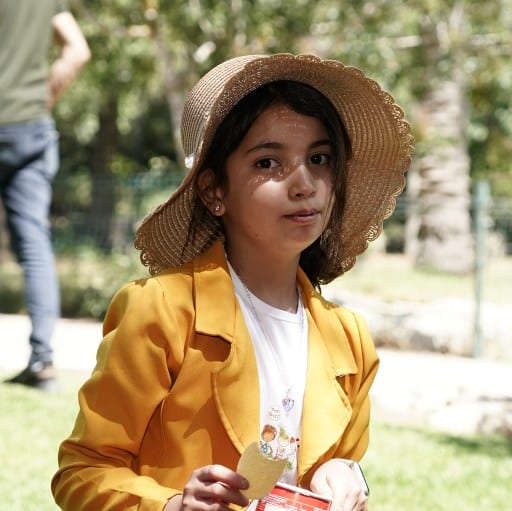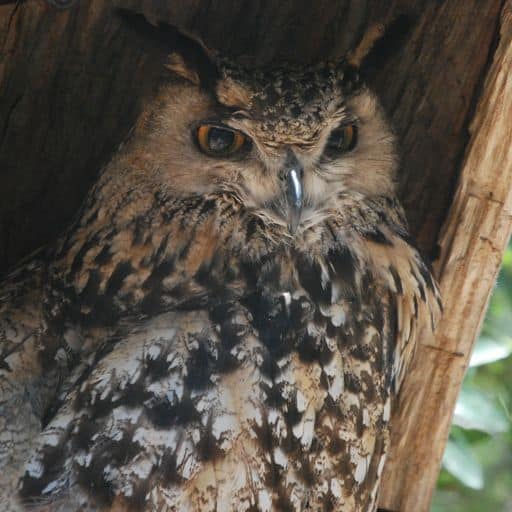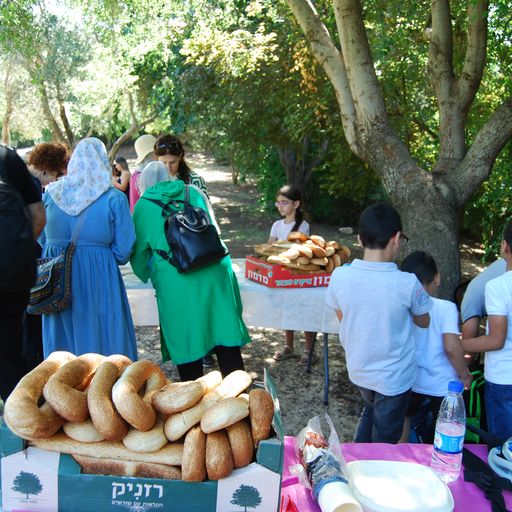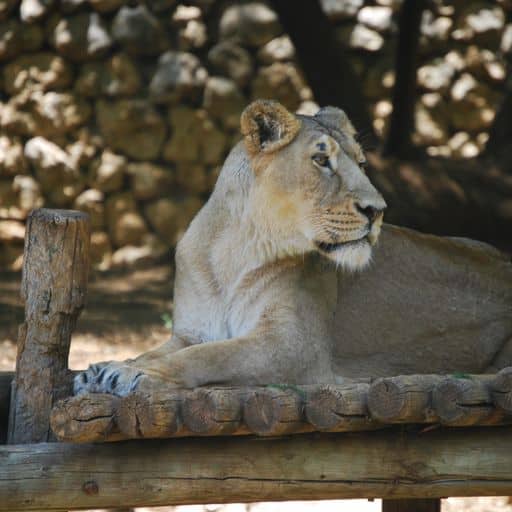 CHILDREN OF PEACE SCHOOL, RAFA, GAZA
(This appeal was drafted in September. The situation as you can imagine, is now very unclear.)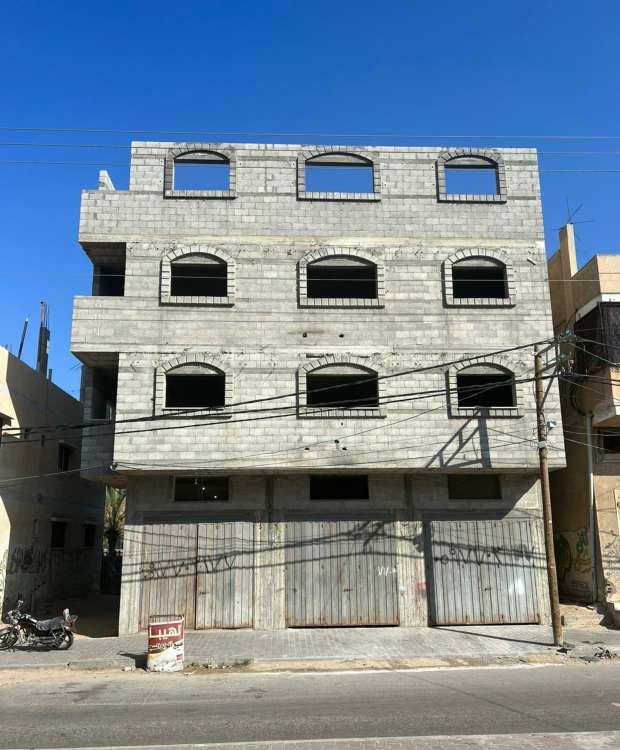 On our 20-year journey, one of the most exciting developments has to be the new school in Rafah, southern Gaza. Named in our honour, the school's licence has been recently been approved by the Ministry of Education.
Our Regional Liaison Ola Shalayel and her husband, Norwegian Dr Mohammed Fougou, have built a three-storey facility and plan to equip two floors for a kindergarten and a special school. Tiling, painting, doors, windows and every part of the fabric will be completed within the next three months.
We and they ask for your help funding equipment for the school.
£10 (US $12) will buy a school bag or books

£15 (US $19) funds sports equipment
£20 (US $25) can buy art materials
£30 (US $37) will buy a school desk
£60 (US $75) buys a computer
£100 (US $125) can really change a child's life for the better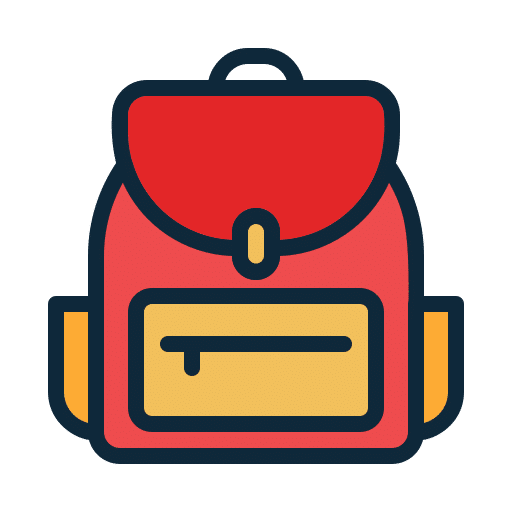 £10 (US $12) will buy a school bag or books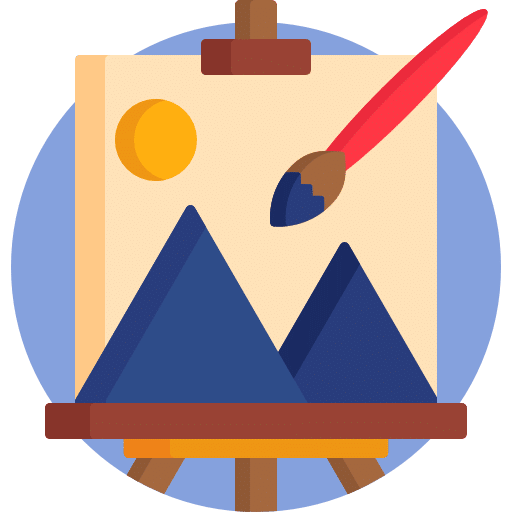 £20 (US $25) can buy art materials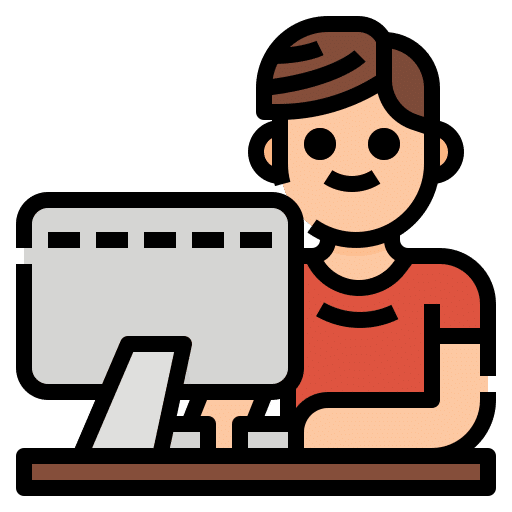 £60 (US $75) buys a computer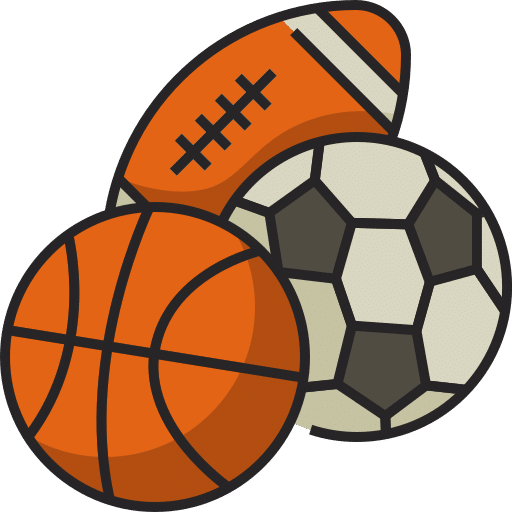 £15 (US $19) funds sports equipment

£30 (US $37) will buy a school desk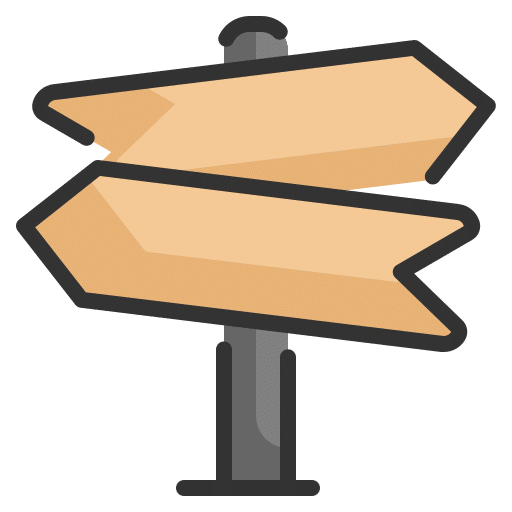 £100 (US $125) can really change a child's life for the better
You can donate now with a credit/debit card. There is a choice of currencies.
The GiftAid option gives us 25% more through a refund from HMRC (UK donors only).
You may make a donation in honour or in memory of someone. Add a notification email and name, plus a message if you wish.
There is also the option to add a comment for us.
Your details given here are secure and confidential. By donating, you will not be added to any mailing lists.


… is a unique peace network with affiliates on every continent, and especially in Gaza, Israel, Jordan, the West Bank, Turkey, Egypt and Morocco.

Voices from Israel
Our Israel correspondent Rolene Marks takes a look at the momentous possibility of a normalization agreement between Israel and Saudi Arabia.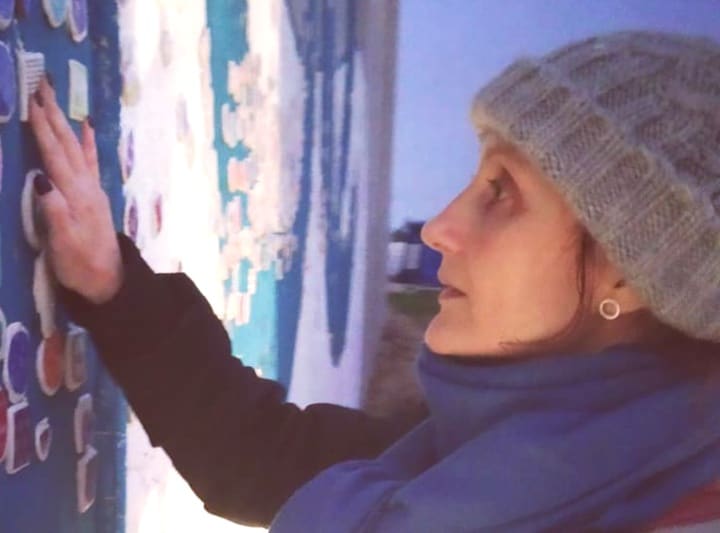 The Road to Normalization with Saudi Arabia
If you were playing "normalization bingo", you'd probably have Saudi Arabia as the winning number.
In recent years, Israel has signed normalization treaties with Bahrain, the United Arab Emirates, Morocco and Sudan. The Abraham Accords are transforming the landscape of the Middle East, increasing business and cooperation on a daily basis.
Israel is looking to increase the circle of peace.
Many have thought who will be next. Will it be Oman? Perhaps Indonesia? The one we are all waiting for is Saudi Arabia. If Saudi Arabia were to normalize ties with the Jewish state, this will change the Middle East forever – and it will only be positive.
Saudi Crown Prince, Mohammed bin Salman Al Saud, has a vision for the Middle East. He envisions an economic powerhouse, leading the world in many fields.
The signs are there. Saudi Arabia has removed all traces of antisemitism from textbooks. This is hugely significant in a region famed for decades of antisemitism. Israeli-Saudi interaction, once so covert it was barely a whisper, is becoming decidedly more overt, with Israeli individuals and delegations starting to visit the Islamic country.
There is a lot happening on the diplomatic front as well. A delegation of top American officials is expected to travel to Riyadh this week to meet with Saudi counterparts. It is believed that the visit is in order to discuss a potential normalization agreement.
The US delegation visit will overlap with that of a Palestinian delegation. Saudi Arabia have often made normalization with Israel contingent on Palestinian statehood but is this a realistic expectation? The Palestinian delegation will be in Riyadh to discuss what Ramallah is hoping to obtain from a Saudi-Israeli normalization deal, the two officials said. Reports in the Israeli media indicate that Saudi officials offered the Palestinians a significant amount of financial aid. They appealed for the reigning in of terror groups in exchange for support for normalization with Israel.
Israel is aware that normalization with Saudi Arabia may take time. It is a priority foreign policy agenda item.
The landscape of the Middle East is changing. It is not a pipe dream – it is a reality, and with it comes the promise of a greater future for generations to come.
TAYLOR-WESSING
Many charities recognise the unsung heroes of charity world – top law firms that offer invaluable pro bono support to organisations like Children of Peace. Here George Porter, a Senior Associate at Taylor Wessing, our legal advisers – outlines their work
Taylor Wessing have provided Children of Peace with outstanding advice and support over the years. We hold them in the highest esteem as leading professionals and have the highest regard for their expertise.
Richard Martin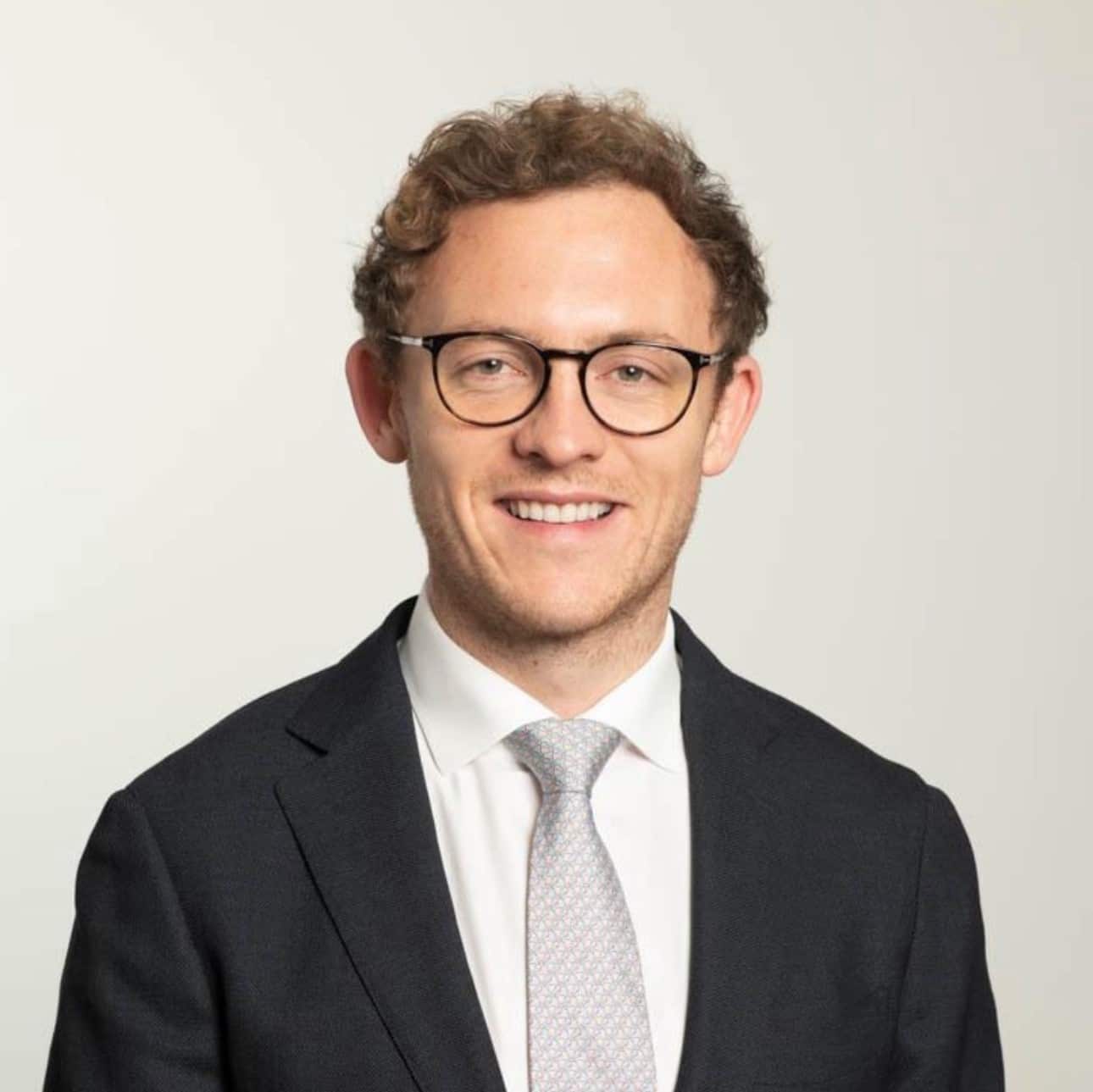 Taylor Wessing is a global law firm that serves the world's most innovative people and businesses.
With more than 300 partners and 1,100 lawyers spanning 28 offices in 17 jurisdictions, collaboration and connectivity are key to our success. Deeply embedded in our four core international sectors – technology, media and communications; life sciences and healthcare; real estate, infrastructure and energy; and private wealth – we work closely together with our clients to crack complex problems, enabling ideas and aspirations to thrive. Together we challenge expectation and create extraordinary results.
Our responsibilities as a business are fundamental to our strategy, and we take them seriously. We're committed to giving back to our local communities and supporting broader society, as well as our journey to net zero, taking care of our people and fostering an inclusive culture. We are also committed to supporting our clients' ESG journeys and provide tailored advice to support all aspects of their strategies.
We are proud to support the fantastic work that Children of Peace do.
Rebuilding Lives
The recent rise in violence against Israelis and Palestinians hurts children in both communities – with an increase in post-traumatic stress, morbidity, nightmares. Children of Peace carries out urgent work with our partners – protecting and supporting children. Please support our work and help the #childrenofconflict.
Photo credit: Lyle Hastie - Unsplash
FOOTNOTES
In her latest news update, Professor Sarah Brown reviews key events in the region.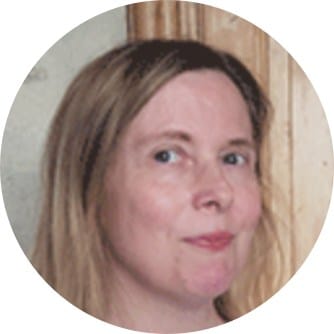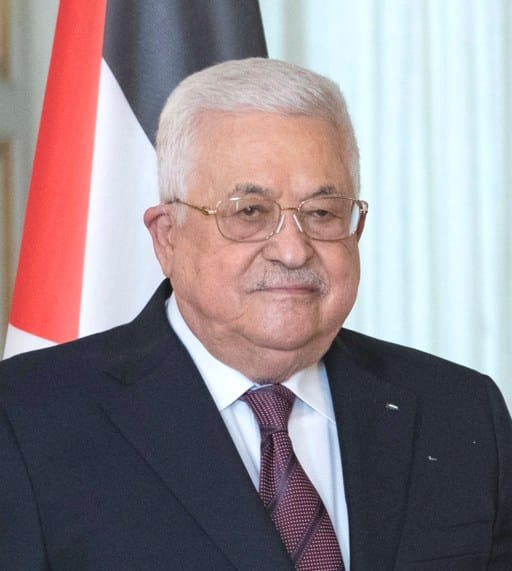 Abbas's antisemitic comments spark angry response
Controversy has recently erupted over remarks made by PA President Mahmoud Abbas which have widely been viewed as antisemitic. The comments were made back in August, at the Fatah Party's Revolutionary Council, but have only recently been published. Abbas claimed that European Jews are not Semites, but descendants of Khazars, and so cannot be the targets of antisemitism.
He also claimed that Hitler targeted them on account of their 'social role', their usury, and not because of antisemitism, invoking Karl Marx in support of some of his assertions. Many have strongly condemned Abbas's statements. The U.S. special envoy to combat antisemitism, Deborah Lipstadt, said he had maligned the Jewish people and distorted the Holocaust.
The European Union said the comments trivialized the Holocaust and thus fuelled antisemitism. Abbas has also been stripped of his Grand Vermeil medal by Paris's Mayor, Anne Hidalgo.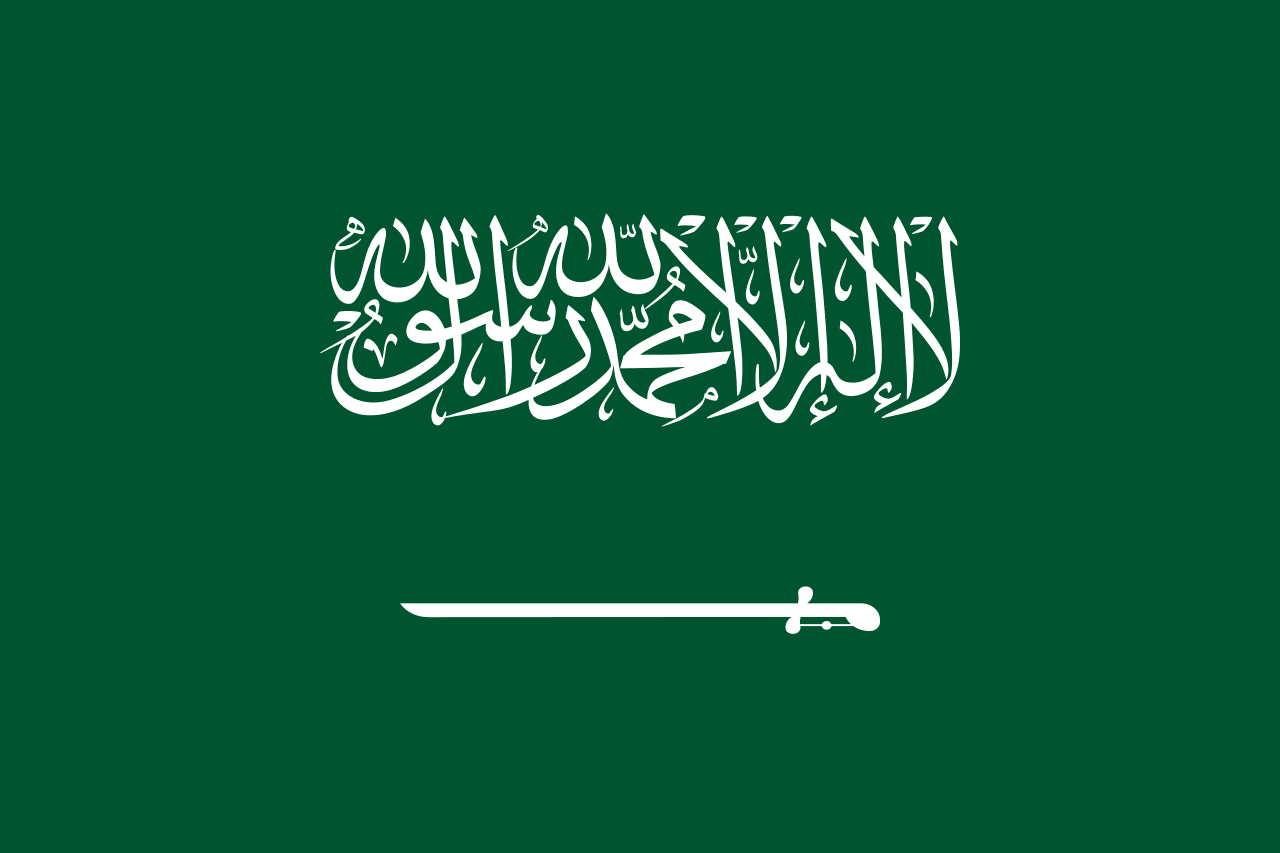 Talks between Palestinians and Saudis over possible Saudi-Israeli deal
Saudi Arabia, like many other Arab states in the region, has been moving towards a normalisation of relations with Israel in recent years. They are currently in talks over a three-way deal with Israel and the US. Now it appears that there has also been a slight softening of the Palestinian Authority's stance towards this development. In the past, the Palestinian position has been to oppose any such deal which didn't leave them with an independent state.
Now, in talks taking place in Riyadh, PA representatives are instead asking for significant financial support from Saudi Arabia, a complete halt to Israeli settlement growth in the West Bank, and Palestinian control over land in 'Area C', currently subject to Israeli control, making it difficult for building and development projects to go ahead.
Clashes between Eritrean factions break out in Israel
It is thought that there are around 18,000 Eritrean asylum seekers in Israel. On Sunday 3 September tensions erupted between supporters of the Eritrean government, and its President Isaias Afwerki, and opponents of the regime. The flashpoint was a proposed event at the Eritrean Embassy, and protestors damaged cars and broke the windows of local businesses.
Concerns have been raised over the response of the Israeli police in Tel Aviv, who used live fire as well as stun grenades and tear gas. Dozens of people were injured in the clashes. An investigation has been launched to determine whether the use of live fire was within the law. The police have stated that officers felt their lives were in danger and that 27 of them sustained injuries. President Netanyahu has ordered that those involved in the violence be deported.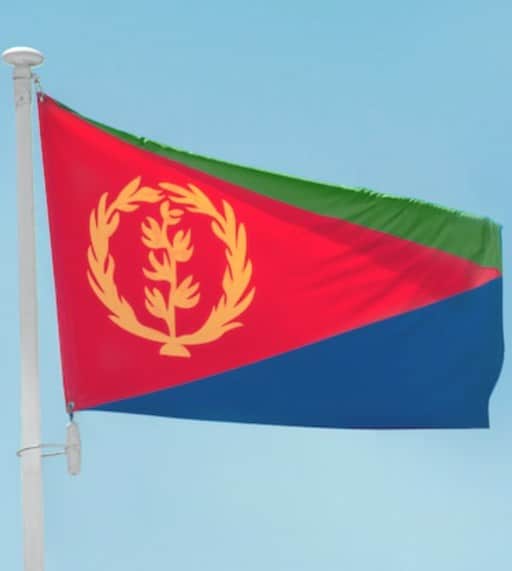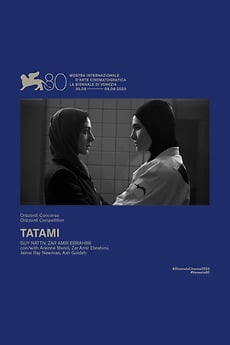 Release of the Israeli-Iranian film Tatami
Tatami had its world premiere on 2 September at the Venice International Film Festival. In an unusual first, it was co-directed by an Israeli, Guy Nattiv, and the Iranian Zar Amir Ebrahimi. It is based on real life controversies over Iranian boycotts of sporting events featuring Israeli athletes, and focuses on a Judoka, Leila, who has been ordered to throw a match to avoid ending up competing with an Israeli at the Judo World Championship in Tbilisi.
The film presents both Leila and her coach (played by co-director Ebrahami) facing difficult decisions in a situation where there are no easy answers. The film received a standing ovation at its premiere, and has been praised by reviewers. Catherine Bray offers this verdict in Variety…
Nattiv and Amir Ebrahimi do a fantastic job of showcasing how complex situations drawn from issues of social and political justice can power straightforwardly exciting genre cinema. The film works well as a pure sports movie, even without the additional pressure of the heinous situation in which Leila and Maryam find themselves … Despite its urgent political engagement, "Tatami" never forgets to be a gripping watch.
Photo credits.
Main zoo pic from Tisch Family Biblical Zoo website.

Abbas image and Saudi Arabia flag came from Wikipedia, Creative Commons.

Eritraen flag from Aboodi Vesakaran, Unsplash
Other images were supplied by the subjects.