WHAT WE DO –
AND MESSAGES OF SUPPORT
Children of Peace is a non-partisan children's charity organization dedicated to building trust, friendship and reconciliation between Israeli and Palestinian children, aged 4 – 17, and their communities. Our aim is to develop a shared spirit via arts, education, health and sports programmes; so future generations might live and work peacefully side-by-side. We believe in working for peace. That's why we don't take sides.
(Mayor's Office, February 2009)
"As Mayor of London, I deplore conflict and all acts of violence. I support a culture of global peace and understanding, including the restoration and promotion of peace in the Middle East. I would like to commend Children of Peace for their efforts in promoting peace and understanding between the children of Israel and Palestine."
"As your organization has recognized, children are often overlooked victims of violent conflict, and too few efforts are focused on their particular needs. Generations of Israeli and Palestinian children have grown up with peace as an elusive dream. Supporting the Israeli-Palestinian peace process requires grassroots reconciliation through the mobilization of non-governmental organizations such as Children of Peace. I wish Children of Peace the best success in all of its endeavors as it continues to grow."
"The UK's longstanding position on the Middle East Peace Process is clear and has not changed: we support a negotiated settlement leading to a safe and secure Israel living alongside a viable and sovereign Palestinian state; based on 1967 borders with agreed land swaps, Jerusalem as the shared capital of both states, and a just, fair, agreed and realistic settlement for refugees.
The UK shares your commitment to helping build understanding between people on both sides of the conflict, including engaging in people-to-people work to bring together different communities. This includes promoting a more positive portrayal of one another to contribute to building the conditions needed for peace."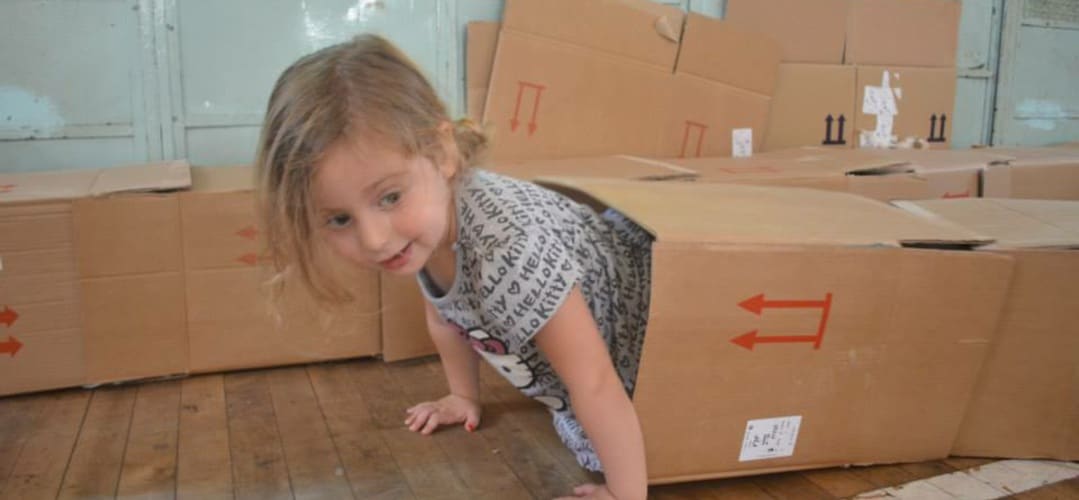 Children are the forgotten victims
The forgotten victims of the Middle East conflict are the children. Many live in a perpetual war zone, frightened and stressed by the uncertain outcome of arbitrary violence.
Children from both communities have lost loved ones, and experience extreme anxiety. They suffer from mental and physical health problems and have worryingly high levels of childhood disease and illness.
For us, protecting the children is the real and best hope for the future. It's the children who can make the first steps on any roadmap to peace.
As a result, caught up in the endless cycle of violence are the ordinary people from both communities who yearn for dignity, justice, prosperity and a peaceful existence.
We believe that change for the better will come. It will come from the grassroots. Through shared experiences, projects and programmes to overcome suspicion, mistrust and fear.
Fresh approach to conflict resolution
Children of Peace was established to offer a fresh, non-partisan approach to conflict resolution in the Middle East.
Children of Peace is a UK-based charity that works with both Israeli and Palestinian children. We try to build positive relationships for a future generation, so communities might live and work in peace, side-by-side.
Rebuilding Lives
The recent rise in violence against Israelis and Palestinians hurts children in both communities – with an increase in post-traumatic stress, morbidity, nightmares. Children of Peace carries out urgent work with our partners – protecting and supporting children. Please support our work and help the #childrenofconflict.
Photo credit: Lyle Hastie - Unsplash
Children of Peace seeks to protect all of the children and their communities in Israel and Palestine – regardless of culture, faith, gender or heritage.
We act as a non-partisan intermediary, building alliances with like-minded organizations. These are in Bahrain, Egypt, Gaza, Israel, Jordan, Lebanon, Morocco, Turkey and the West Bank.
We achieve this through coexistence projects and programmes in the arts, education, health and sports for Israeli and Palestinian children, aged 4 – 17 years.
As a grant-making agency we only fund projects with organizations that have been accepted as affiliates or preferred partners and are part of our network of like-minded organizations – the Coalition of Peace.
The Coalition of Peace is the single, largest peace network across the Middle East and North Africa.
Affiliates within the Coalition of Peace must share our principles. This means the protection of all children, conflict resolution, peaceful co-existence, co-operation between communities. All with respect for the faith, heritage, history, narrative and values of each community in the Middle East.
Palestinian and Israeli children are paying a heavy and disproportionate price for the regional conflict. Those who are not killed or injured, live in a chronic state of anxiety, both about the present situation and what the future holds.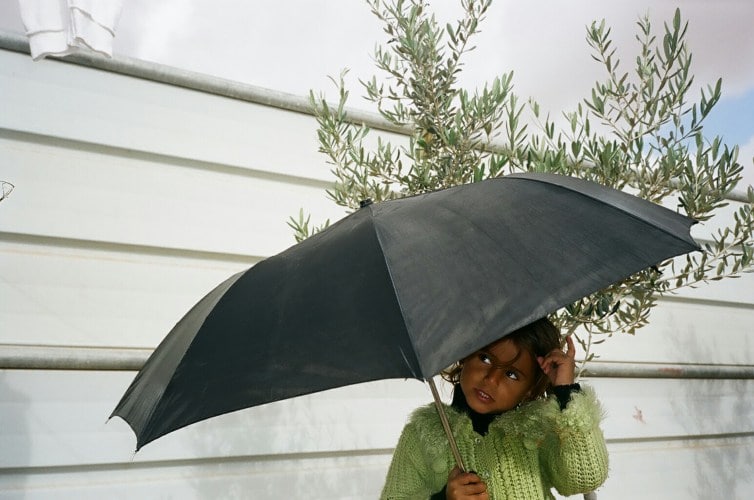 As an independent charity, Children of Peace relies on the generosity of donations to keep its valuable work going and it receives no income from any other sources.
Children of Peace has helped numerous grassroots community-based and non-governmental organisations in Gaza, Israel and the West Bank. All groups are either Affiliates or Partners.
The funding has assisted regional arts, education, health and sports projects. This runs from funding children's soccer teams to helping with core funding. From helping to buy musical instruments to carrying out important research on child health issues.
Since our foundation in 2005, we are proud to have helped fund the groups and organizations listed below.
Children of Peace seeks to protect all of the children and their communities in Israel and Palestine – regardless of culture, faith, gender or heritage.
Abir Aramin Girls' Bursary
The Abraham Fund
Al Quds for Dialogue and Democracy, West Bank
Al Taj for Health and Heritage, Aruba
Beit Al Musica, Israel
BHAA, Gaza
Benevolent Association for All, Gaza
Bethlehem Star Charitable Society, West Bank
CARE, Palestine
Creativity for Peace, Israel
Freddie Krivine Initiative, Israel
Hand in Hand for Arab Jewish Education, Israel
Hope Flowers School, Bethlehem
Humans Without Borders, West Bank
Israeli National Council for the Child
Jaffa Institute, Israel
Leir Peace Pre-School, Jerusalem YMCA
Negev Co-Existence Forum for Civil Equality
Neve Shalom-Wahat al Salaam, Israel
Never Stop Dreaming, Khanyunis refugee camp, Gaza
A New Dawn in the Negev
Palestinian Children's Welfare Fund
Palestinian Nurses Association, Gaza
Peace Child Israel
Peace Players, East and West Jerusalem
Peace Pre School, Jerusalem
Peres Center for Peace, Israel
Physicians for Human Rights, Israel, West Bank clinic
Rabbis for Human Rights
Razan al Najjar Nurses Bursary Gaza
Red Crescent, Gaza
Sadaka-Reut
St. John's Eye Hospital, West Bank
Shiraa Organisation, Bethlehem, West Bank
Sir Charles Clore Jewish-Arab Community Center, Acre
Shorouq Society for Women, West Bank Palestine
WAC-Maan
Wesal, Gaza
Yes Theatre, West Bank
Here's a group we've helped:
The Hope Flowers School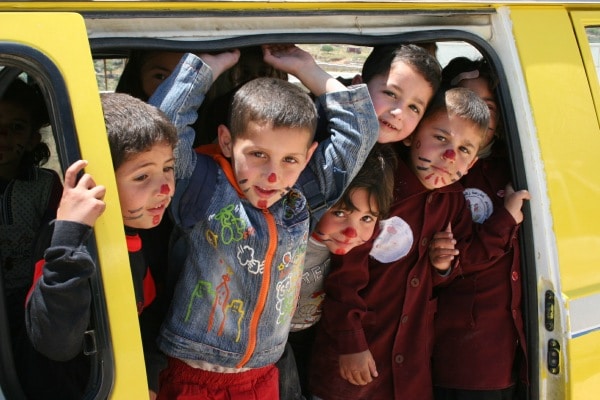 The Hope Flowers School is an example of just one of the projects Children of peace supports. It was founded in 1984 by Hussein Issa, a Palestinian refugee. The school operates with an educational philosophy dedicated to peace and democratic education.
Hussein thought that the Palestinian-Israeli conflict could be solved non-violently only if Palestinian's create new generation believing in peace, coexistence and respect for each other's rights.
The idea was that Palestinian and Israeli children be brought together early, teaching them to move beyond fear and stereotyping resulting from years of conflict.
Then we would create a generation of Palestinians and Israelis who would bring a peaceful resolution to the conflict.
Richard Martin – Founder and President
The Founder and President of Children of Peace, it is Richard's vision that is helping to change so many people's lives for the better. His inspired leadership has brought together many individuals and organizations who share his fresh approach to conflict resolution in the Middle East. Formerly Managing Director of a leading international advertising, marketing and public relations consultancy, Richard now works full-time at Children of Peace. He is a Fellow of the Royal Society of Arts.
Prior to that he acted as a consultant to the BBC, was Coordinator of Film and Television Management Studies at university level, a Justice of the Peace in East Sussex and a senior adviser to an antiracist NGO. Richard is married, with two children and two grandchildren.
Claire Allen – Treasurer
As one of the founding Trustees for Children of Peace, Claire has given up her time to oversee the accounts department of the charity since day one.
She is the Senior Partner of Sussex based Bookkeeping Practice and Training Consultancy, Team 4 Solutions. Before setting up her own business 20 years ago she managed the accounts departments for a number of companies in the South East.
She is a Fellow member of the Institute of Certified Bookkeepers (ICB) and is the Branch Chair for East Sussex and a member of the Advisory Council.
Clare Bolt
Clare Bolt works for the BBC's Digital Communications team, promoting the BBC's content through digital channels and social media. She has worked for the corporation since 2002, having read English literature at Southampton University and completed a post-graduate qualification in journalism.
Clare is Convener of the charity's Grants Committee and has raised money for the charity running the annual 10km race for four years. Clare lives in north London with her partner (who works for BBC World News) and her young son.
Professor Sarah Annes Brown
Professor Sarah Annes Brown started her career at the University of Bristol where she completed a Ph.D. on the Renaissance reception of Ovid. She has since taught at the universities of Central England, St Andrews, De Montfort and Cambridge. She took up her present position as Professor of English Literature at Anglia Ruskin University in 2006.
Sarah has published widely on the influence of classical texts on English literature and her most recent book is a study of the relationship between allusion and the uncanny published by Manchester University Press. Sarah warmly supports Children of Peace and is delighted to be associated with such a positive and inspirational charity.
Paige Donoghue
After overseeing Children of Peace's social media accounts for the last year, Paige is honoured to become a trustee of the charity. 
She is about to graduate Anglia Ruskin University, studying BA (Hons) Drama and English Literature and is excited to see where her journey after graduation leads. Paige is looking forward to broadening her knowledge and learning about the many ways in which she can support the trust.
Antonia Leslie
Deputy Chair, Children of Peace.
After working for a number of years in publishing, particularly as the publicist for the non-fiction publisher, I.B.Tauris, Antonia decided to move into primary school teaching. She has been a teaching assistant at Glendower Preparatory School in South Kensington for the last five years.
Dominic Martin
Dominic Martin has been in journalism for 20 years. Currently working for the BBC Good Food and Olive food magazine brands at Immediate Media in London, he has also worked for the likes of BBC World Service, BBC World News, Lonely Planet, Sky and The Guardian. 
He has been an active volunteer for Children of Peace since its foundation and has organised a number of fundraising events for the charity, including the Stand-up for Peace comedy nights and yearly 10k running teams. Having read Politics at Bristol University, Dominic takes a keen interest in Middle Eastern affairs and wrote his dissertation on the Israeli-Palestinian conflict. Dominic is married with a young daughter and son, and lives in Brighton.
Trevor Mepham
Trevor Mepham lives with his wife in on the edge of Dartmoor. They have four children and four grandchildren. Following school, he studied International Relations and European Studies before training in Waldorf education. He worked as a Class Teacher at the South Devon Steiner School and then spent 12 years working as Co-Director of the Steiner BA Programme in the Faculty of Education at the University of Plymouth.
He has served on the Board of the European Council for Steiner Waldorf Education and was Principal at the Steiner Academy Hereford – the first publicly-funded Steiner school in the UK. Currently, Trevor is coordinator of the International Forum for Steiner Waldorf Education and works to help schools and training courses in different parts of the world, including Europe, South Africa and China.
Jessica Dollman
Jessica has a keen interest in child welfare and conflict resolution, and is currently writing a philosophy PhD on International Relations theory at the University of East Anglia. She first became involved with Children of Peace in September 2010 after raising funds for the charity to mark the UN's International Day of Peace.
Jessica has previously worked in a range of professions in both the public and private sector, the most recent being Child Employment Officer for the Royal Borough of Kingston upon Thames.
Jessica is married and lives near Portsmouth.