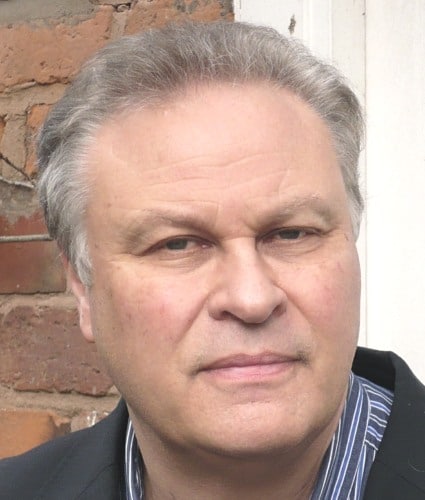 #TalkPeace #Endthehate
May 2021. Another war between Hamas and Israel. 256 Palestinians dead, including 66 children. 13 Israelis dead, including two children. Lost infrastructure, collapsed buildings. 800,000 Gazans have no regular access to clean piped water. Nearly 50% of the water network was damaged in the conflict. Children on both sides suffering Post Traumatic Stress Syndrome, nightmares, bedwetting, a sense of fear and impending doom. Schools closed or destroyed. Another embittered generation.
The endless cycle of conflict must end. All conflicts end when former enemies reconcile and become friends. Israel and Palestine would prosper and become good neighbours without the dead hand of outside political interference from certain regional actors.
The Abraham Accord that really matters is between Israel and the Palestinians.
Help us with REBUILDING LIVES… DONATE NOW
Richard Martin FRSA, President & Founder.
This time round we have…
Dalia reporting from Gaza, with Jesseca offering an Israeli view.

Two new partners, Global Imams Council, and Muslims against Antisemitism.

Support our 10K run, and Trees for Peace campaign.

Plus  Footnotes.
GRANT NEWS: Next update – Our 2021 Grants go to affiliate groups in Israel and Palestine. More in August.
Rebuilding Lives
The May 2021 war is over FOR NOW but children's suffering goes on - post traumatic stress, morbidity, nightmares. Children of Peace is set to carry out urgent work with our partners. Please support our #RebuildingLives efforts and help the #childrenofconflict.
DALIA, OUR EYE WITNESS IN GAZA
Our Regional Representative and Gaza correspondent Dalia al-Najjar writes about the recent hostilities, actually being there under attack. This is a long report, and tough to comprehend. But it's worth your time. Please read it.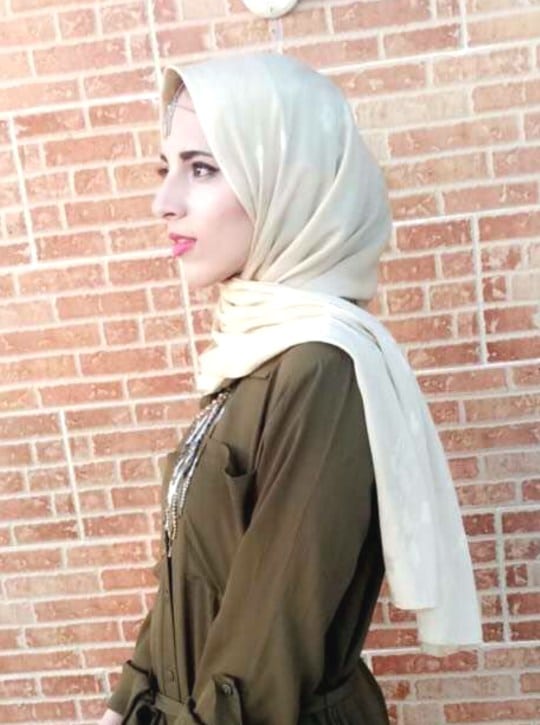 In her article Dalia refers to pictures of children killed in the bombardment. And we show you some of the children. Dalia saw them on this Flickr page.
My stolen happiness…
I went back to Gaza after five years to spend the Eid holiday with my family in May 2021. Here are my thoughts on ten days in Gaza.
I'd been dreaming of going back to Gaza. I always knew going back would be very hard so I waited for the right opportunity.
I was finally feeling mentally and psychologically ready to go back. Moreover, the encouraging news was of Egypt providing lots of facilitation on the zillion checkpoints between Cairo international airport and the Rafah crossing. Many friends who have been abroad for years were going back to spend Ramadan and Eid with their families.
If you check Google Maps the distance between Cairo airport and Rafah crossing is around five hours. But in reality, it takes days. I landed in Egypt at the dawn of 3 May and reached Gaza in the afternoon of 5 May.
The idea that I'd see my family, after all the waiting under the burning sun kept me from losing my mind. 45 degrees, in the desert, with no bathrooms or any other facilities.
My plan was to spend the last week of Ramadan with my family to enjoy the magical Iftar [evening meal when Muslims end the Ramadan fast] and celebrate Eid [feast at the end of Ramadan].
My visit was short. I had prepared a busy schedule to see my cousins and friends enjoy the sea, Gaza's magical starry sky, and the breathtaking sunsets.
Only my dad knew when exactly I'll be in Gaza, and helped me to orchestrate the perfect surprise for everyone.
When I saw my dad waiting for me outside the crossing gate I couldn't believe it, I was back in Gaza.
Looking from the car window, part of me felt that I'd never actually left. The hugs, the faces, the tears were finding pieces of my soul that I thought I lost forever. It was overwhelming. The family knew how traumatising the road to Gaza could be, no one asked me about it, they only asked when did you leave your apartment in Turkey? I left on Sunday and I was in Gaza on Wednesday. 
Having Iftar with my family after having all the previous Iftars alone was precious. With everyone at the table, my heart was full and I can't find the words to describe it. But worse I can't remember how it was, too many bad things happened in a short time that I can't remember the good times.
Because it was Ramadan I was only able to go out in the evening so I didn't have much time to do things. I wanted to surprise people on Eid and just enjoy some quality time with my family.
The first half of my time in Gaza was good. I was grateful and happy to be with my family. But on the sixth day, the aggression started. All the good feelings were distorted, forever.
The trip that was supposed to be very special to my heart, turned into a traumatising trip that scared my soul.
All of my mom's laughter sounds were replaced by her cries during the bombing. Every sound of playing football with my young siblings was replaced with the sound of them running towards us after they heard a bomb.
All the smiley surprised faces were replaced with worried frowns. The trip that I was dreaming of for the past five years was compromised.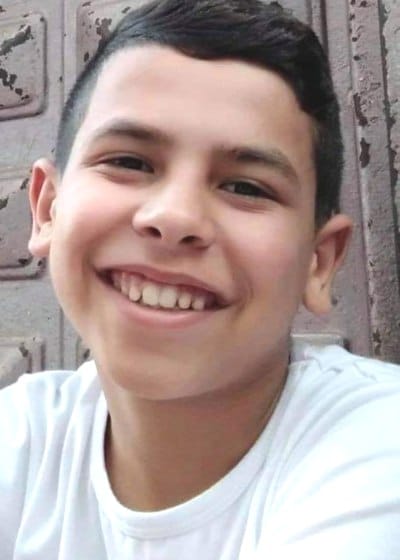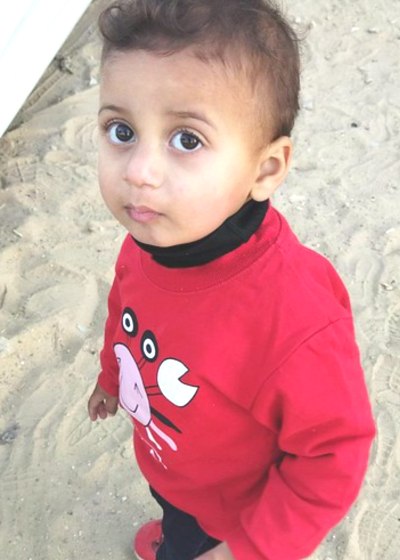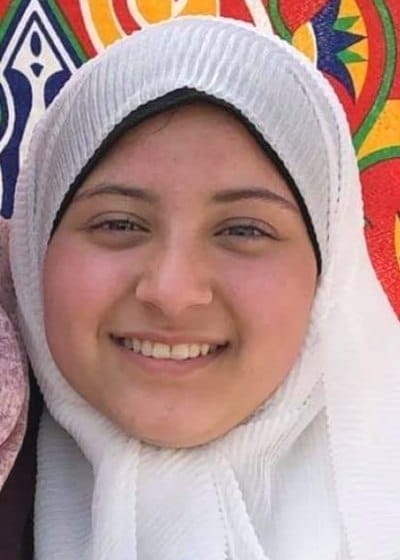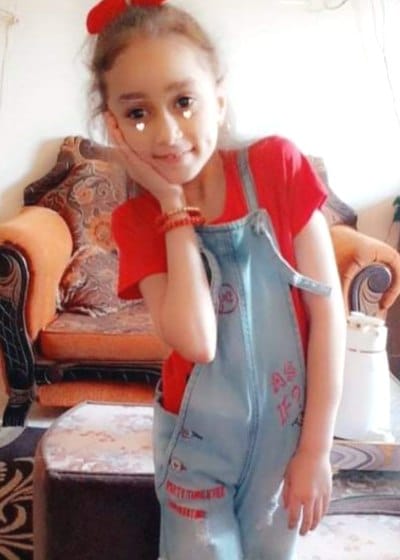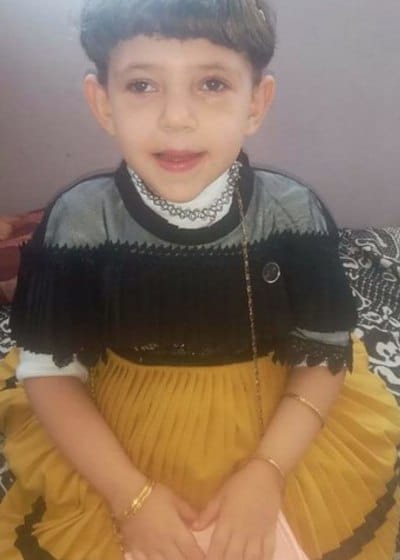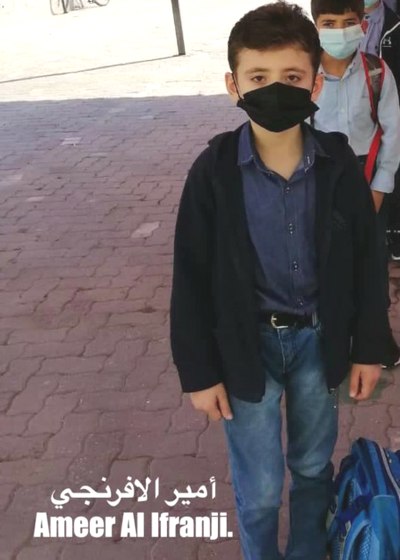 The aggression, like any aggression on civilians, was brutal.
With every civilian getting killed, a piece of me died with it. Especially the children. Their faces and stories are always on my mind.
During the aggression and with every soul taken from the besieged strip, a feeling of guilt started to build in me. I kept crying while asking myself how dare I survive? Why are children being killed and not me?
I was constantly looking at Flickr pictures of killed children with happy faces. I show some with this article.
I spent the last eight Eids alone. Eids have been really depressing. I was impatiently looking forward to this one. I got a very colourful dress with flowers that my mom disliked because it was too colourful. But I just wanted to look like a garden this Eid because nothing makes me bloom more than being with my family. But I didn't get to wear it and I don't think I will ever get the courage to wear it.
On Eid we tried to fake happiness, we dressed up and took some photos but I just felt a hole in my heart. No one came to visit. Eid was my only opportunity to see everyone I love. I didn't see my uncles, my cousins, or my friends.
Too many hugs remained ungiven. Forever there will be heartbreak.
My brother Zakariyah, 5, was counting the days up to Eid. Every day he would innocently ask me how many times does he have to sleep and wake up for it to be Eid? I'd tell him a number and then he would run to tell Mariem, 3, and Adam 7.
They were promised a trip to a playground on Eid. It was the only thing they asked after they had woken up and dressed up on Eid, "when are we going to the playground?" What disappointment on their faces and our helplessness explaining to them why. They desperately kept asking each one of us why. I couldn't answer why children cannot be children on Eid. 
One of my dear friends who also had not seen her family in five years came back with her two year-old daughter for Eid. I'd asked her to send me some Eid photos and she told me she couldn't bring herself to dress her child up. She was so terrified and helpless. She kept telling me it's the worst feeling ever to see your child afraid and you can't provide them with safety or console them. Because you are just as afraid. 
On Eid, ten children were killed at once playing on a swing by the beach. I could write pages and pages but it will never capture the pain I feel. 
During all of it, my mom asked me why I am not writing about what's going on. During the 2014 aggression I was writing and publishing my diaries. I was going to a lot of trouble to publish them as our area lost internet connection due to bombing in the first days of the 51-day long aggression.
I couldn't write this time because I was so damaged and because deep down I knew it won't change a thing. Tens of thousands of people read about what's going on and they send their thoughts and support, but children keep getting killed by Israel. Not only in Gaza, what's going on in Jerusalem and the West Bank is not any less cruel. The discrimination and violence that Palestinians living in Israel with Israeli citizenship, face in their daily life is another face of the torture Palestinians are facing. 
I vividly remember the faces and names of the children who were killed when I was a kid, Mohamed al Durrah,12, was killed on live TV in 2000. I remember him.
Iman Hijo, four months old, was killed in 2001 by an artillery bomb while she was in her mother's arms. I remember those faces very well and think about them.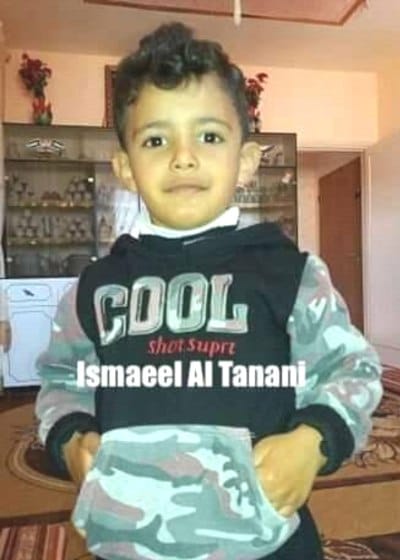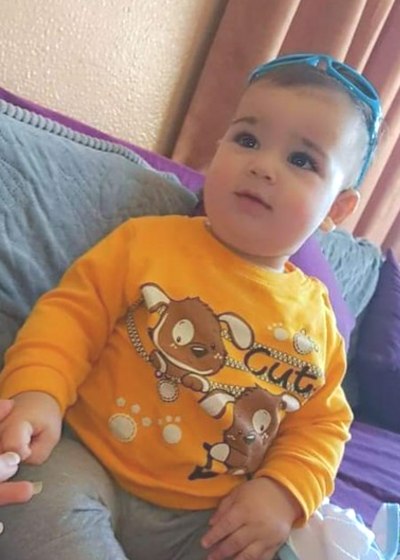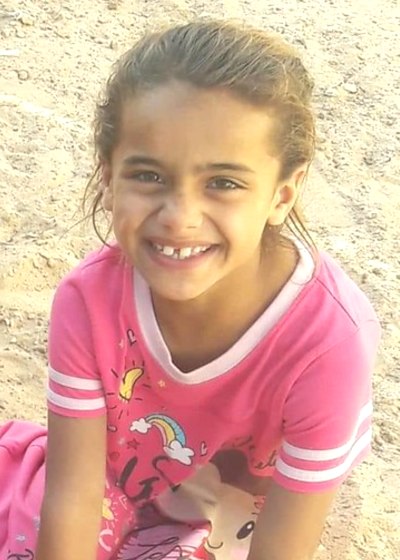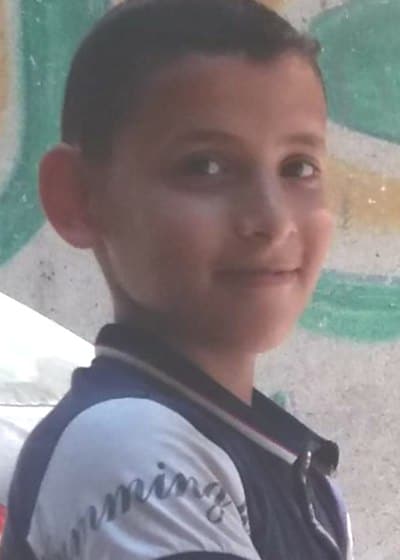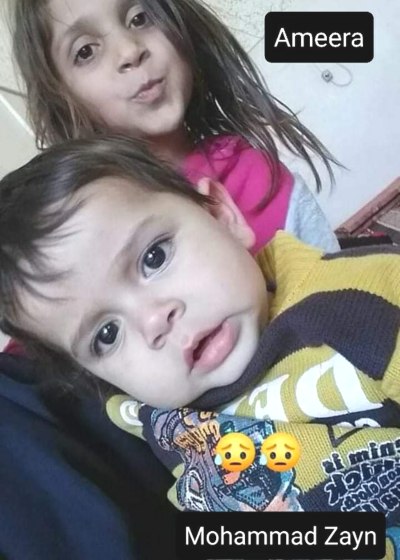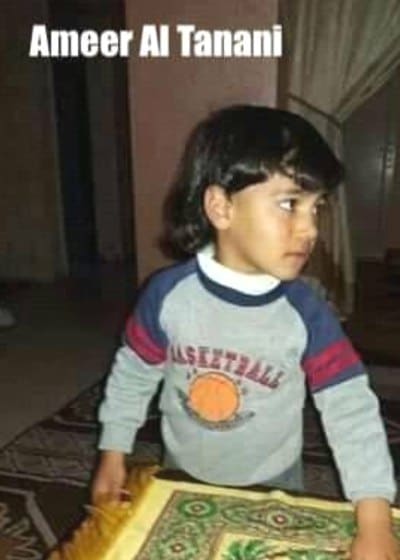 I grew up seeing children getting killed and in 20 years nothing has changed. More children are being killed in yet uglier ways. 
Six families were wiped from the civil registry in 11 days in 2021!
In 2006, again on TV, Huda Ghaliah's family was targeted on the beach, her father and five of her siblings were killed that day while chilling at the beach.
The targeting of civilians has been going on for a long time. No one has done a thing. Most of the Palestinian children who survived are severely traumatized. The things I lived through as a kid and am reliving as an adult are putting me in a circle of agony and trauma. I don't see salvation from all this pain. Living with all this weight is beyond description.
Calling it a conflict or reducing our struggle to talk about Hamas or any resistance that fights with homemade weapons is offensive to me and what I am struggling with. Everything I write, I write in tears, in hopes it will make a difference. Seeing people trying to reduce my pain and trauma by blaming Hamas hurts me. Hamas wasn't there in 1948 when my grandfather had to leave his house in Yaffa and moved to Gaza. Hamas didn't kill my sister, Razan. You are ignoring a nuclear army with the most advanced killing technology and with billions of dollars in 'aid'. And focusing on a few people with homemade weapons, trying to get the world's attention to stop the injustice and end the occupation.
I spent only ten days in Gaza. On five of them, I was imagining myself getting killed and not sleeping at all at night. In half of my time in Gaza, I was either checking on my friends and family with every new bombardment or answering texts and emails from friends who were worried about me. I left Gaza on 15 May, without saying goodbye or even hello to most of my family and friends. Without enjoying any sunset over the sea.
On my way to the crossing back, I kept thinking that the car I'm in, would be targeted. It's why I asked my father to not go with me. Israeli warplanes had targeted a civilian car a day before.
It was the longest thirty minute drive I've ever had.
I felt like I was holding my heart outside of my body waiting for someone to put it back inside. 
On the Egyptian side of Rafah crossing, while bracing myself for the humiliating long return trip, I could still hear bombing in Gaza. The fear for everyone in Gaza and the guilt consumed me.
I had survived once again, I ran away, I cheated death. I had an opportunity to leave, an opportunity neither my family nor loved ones had. I spent too many hours without internet. When I finally had the internet to check on my family they would tell me it's all good while the news disclosed their lies. The bombing was happening all around.
I landed back in Turkey on the Wednesday, 17 May and went back to work the next day. I still haven't managed to process all I went through in such a short time. Every time I hear the sound of a plane in the busy skies of Istanbul, my heart sinks. It took me years to stop thinking of aircraft as killing machines.
I don't know how long it will take me to adjust again. I am writing this while thinking of my sister, Razan who was killed by an Israeli sniper in June three years ago.
I can't help but think that I will either be killed by an Israeli attack, or out of sadness about what they are doing to my people.
When I said goodbye to my dad I said "Inshallah I'll see you soon", and he said "when? In five years". 
There's only a certain amount of pain that a heart can take. I think I am running out of space.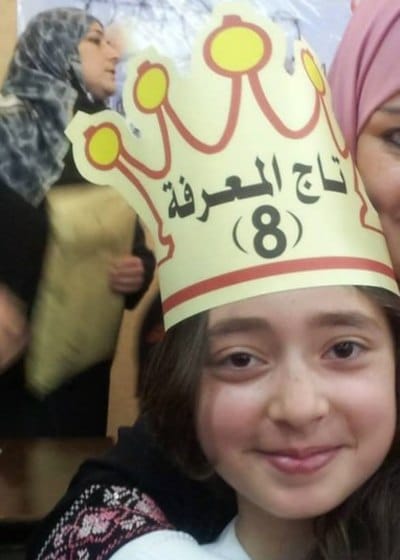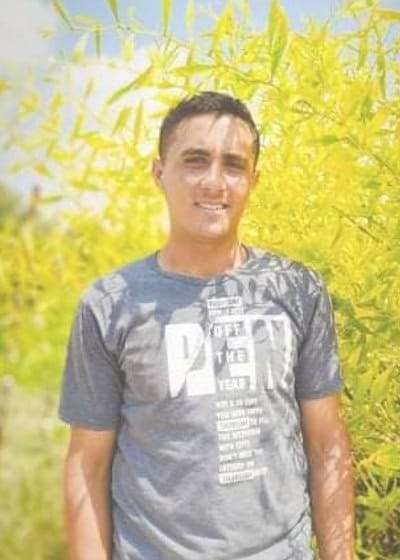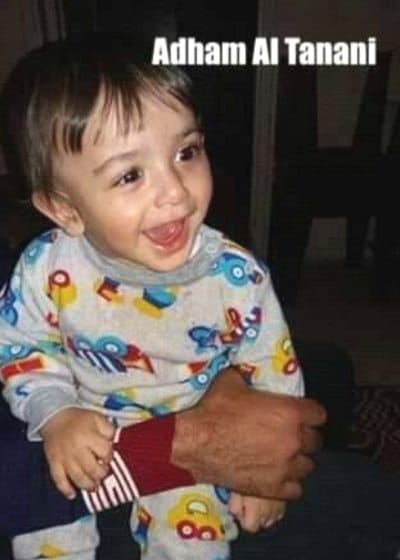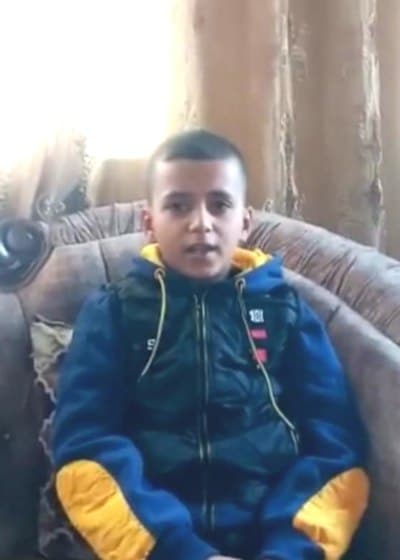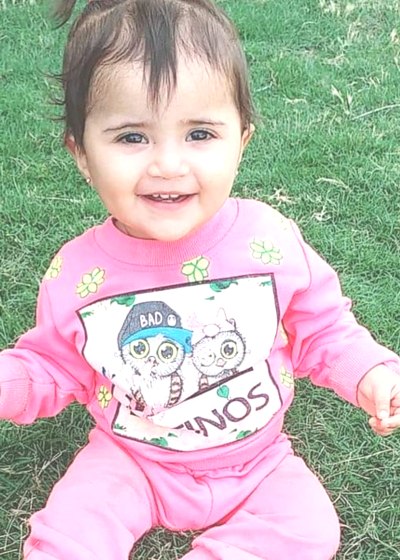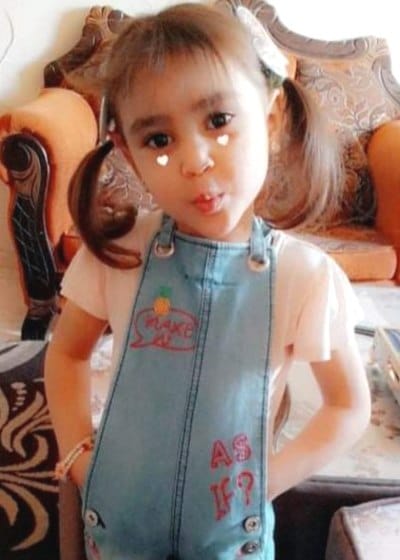 VOICE FROM ISRAEL
Our Israeli correspondent Jesseca Manville, Director of Foreign Relations, Geneva Initiative, reflects on the impact of the May conflict on Israel.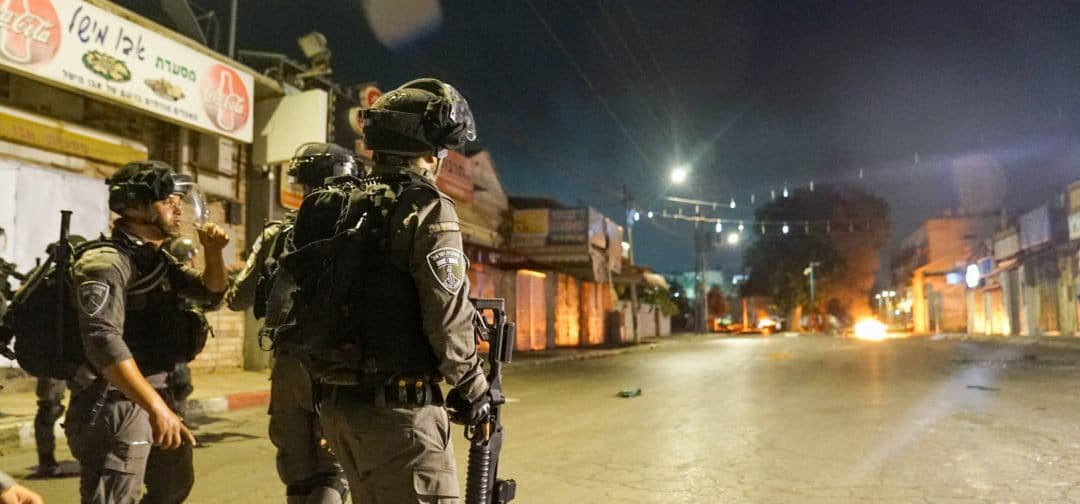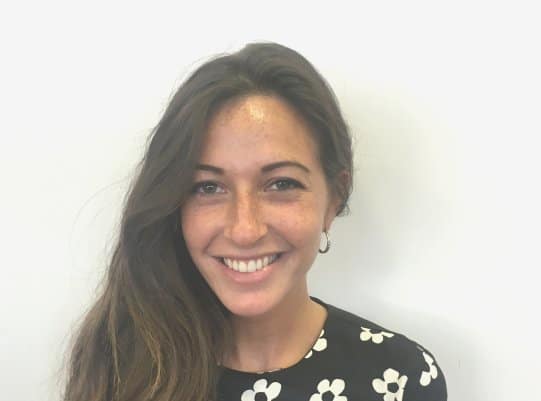 Medication might allay the next breakdown, but without real therapy that tackles the root cause of the issues, forces both sides to engage and addresses the core issues, the suffering will continue.
Below are two Israeli children who died in the recent war. Nadine Awad, 16 and Ido Avigal, 5.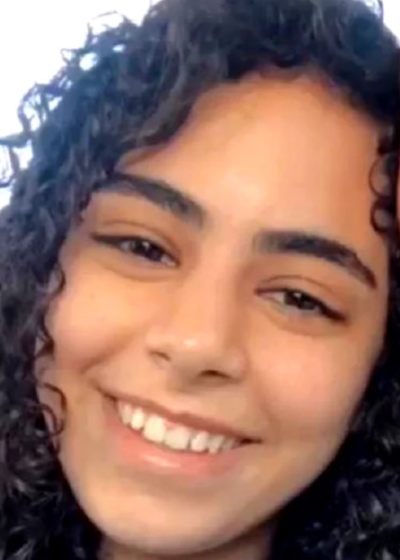 The last few weeks saw tensions in Jerusalem around Al-Aqsa/Temple Mount and in relation to the evictions in Sheikh Jarrah boil over, triggering a war with Gaza, and intercommunal violence in mixed cities across Israel. The worst seen in almost a decade. 
Thousands of rockets were fired from Gazan militants towards Israeli cities, forcing tens of thousands to seek protection in bomb shelters and relying on the precision of the Iron Dome. For the residents of the south, whose proximity to the Gaza border elevates the threat level, the relentless barrage comes with greater potential for damage, trauma and sustained panic. For their Palestinian neighbours, living just kilometres away on the other side of the border in Gaza, the intensity of the Israeli airstrikes for most was unspeakable. It left a trail of perpetual despair and infrastructural devastation that needs urgent humanitarian attention.
While the asymmetry in power dynamics and respective military capabilities of both sides is well-known, the Israeli and Palestinian publics continue to be the collateral damage. They pay in loss of life, in ruin of livelihood and lasting psychological damage. Hopelessness for the future and pessimism for tomorrow is the predominant sentiment.
After years of arguable 'quiet', the latest escalation was a sharp and painful reminder to the Israeli public that the conflict cannot be ignored or side lined, that the status quo is unsustainable and that its continuation cannot be divorced from the internal situation either. There is no real normality here. Living between periodic confrontations, constantly on the cusp of a violent escalation and with inherent uncertainty is like living with a chronic case of unaddressed anxiety.
The stability of the status quo is just an illusion. A negotiated political solution, resting on territorial compromises and allowing both sides to realise self-determination is the only path. There is no other viable option that fulfils the long-term goals and aspirations of Israelis and Palestinians: to live in lasting peace, dignity and equality.
We must urgently and actively work towards the two-state solution. There is no other way.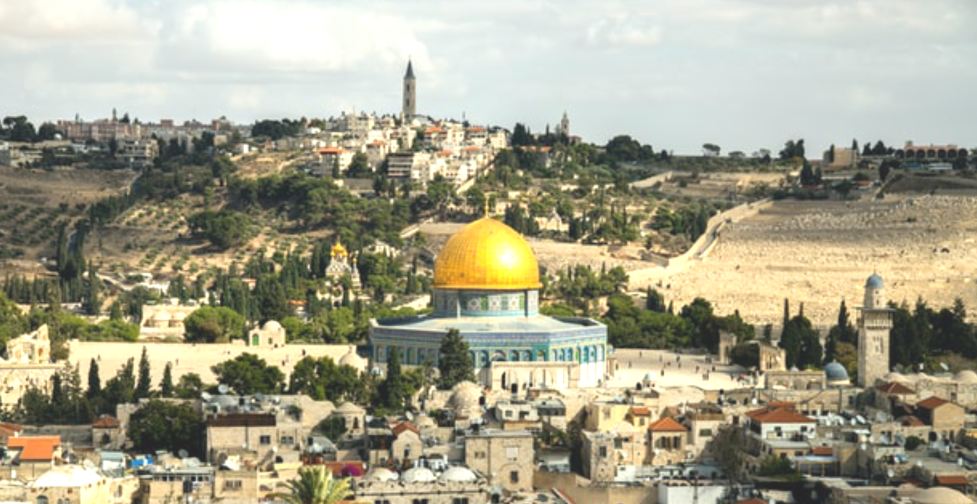 Photo credit: Sander Crombach, Unsplash
Rebuilding Lives
The May 2021 war is over FOR NOW but children's suffering goes on - post traumatic stress, morbidity, nightmares. Children of Peace is set to carry out urgent work with our partners. Please support our #RebuildingLives efforts and help the #childrenofconflict.
2021 AND WE'RE BACK IN THE ASICS LONDON 10K RUN
Every year (except last year!) the Children of Peace Team tackles the 10K London Run. This raises much needed funds for the children of conflict in Israel and Palestine.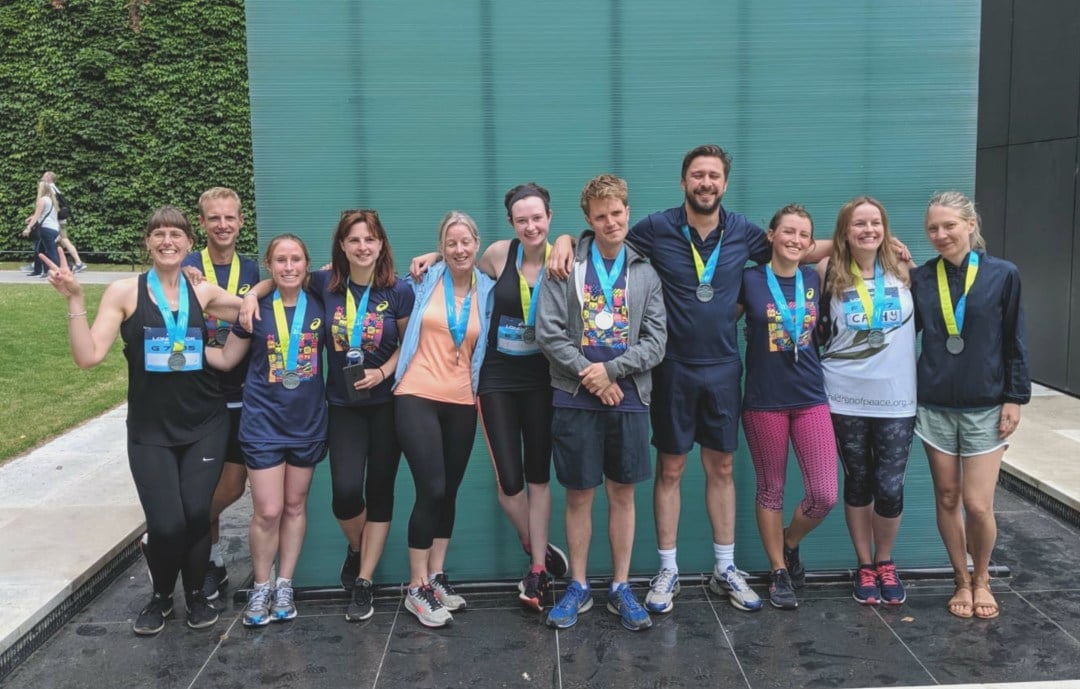 The 2019 Team are shown here. It included members who have run in support of our work right from the start.
You can sponsor our Team at JustGiving. Thanks.
The Run takes in some of the most iconic landmarks in London including the Houses of Parliament, Trafalgar Square and St. James's Palace, and follows the route below.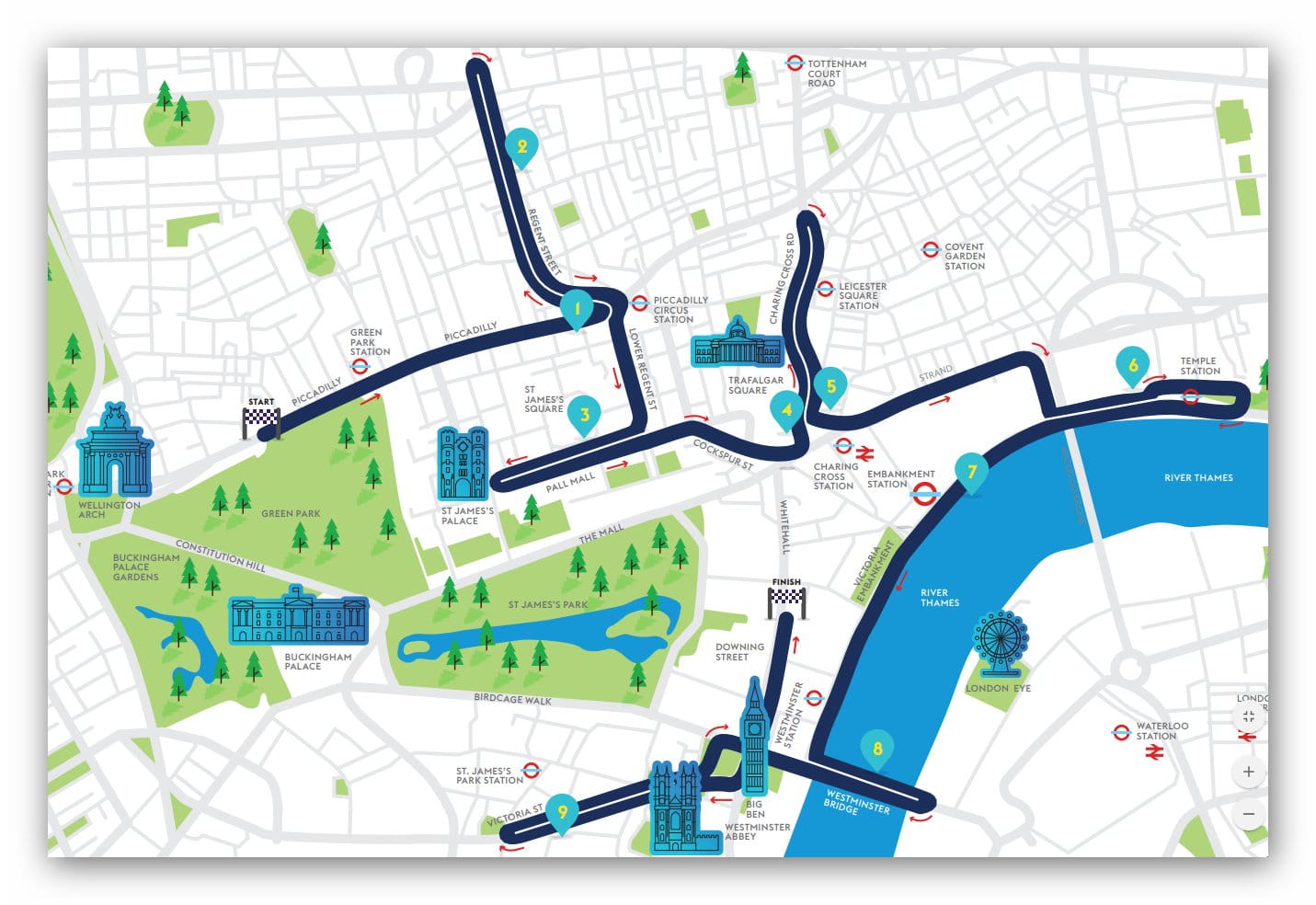 … is a unique peace network with affiliates on every continent, and especially in Gaza, Israel, Jordan, the West Bank, Turkey, Egypt and Morocco.

GLOBAL IMAMS COUNCIL – OUR NEW PARTNERS
Children of Peace is honoured to announce this new partnership with the world's largest organisation of Sunni and Shia Imams. It is rapidly growing due to the Council's message of peace and tolerance.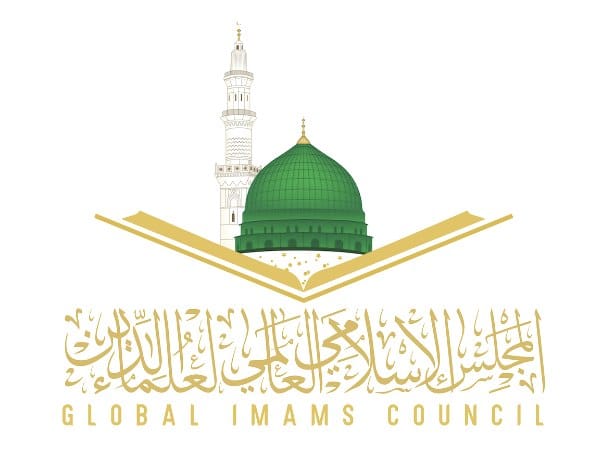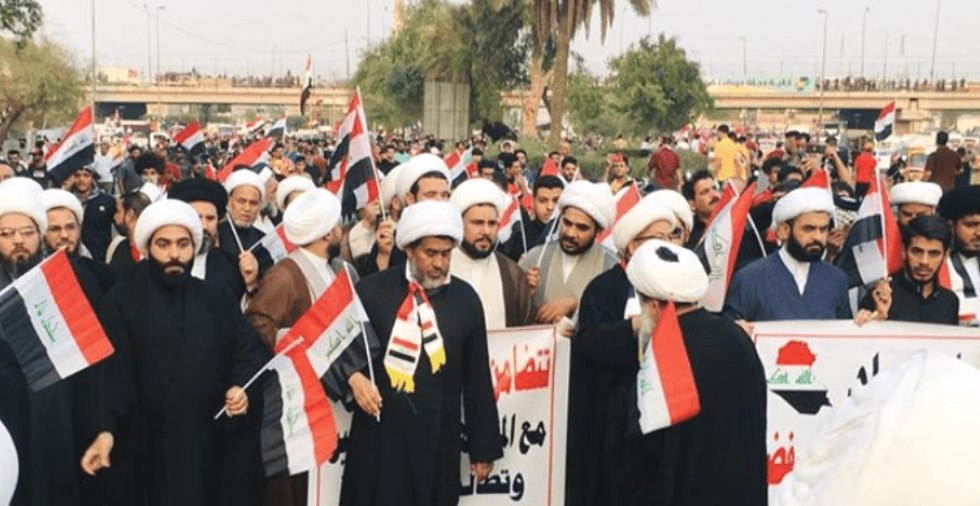 Imam Abdullah Mu'min, Chief of Staff outlines the work of this important organisation…
"The Global Imams Council is the world's first and largest international non-governmental body of Muslim religious Leaders from all Islamic Denominations and Schools of thought, with a rapidly growing number of over 1000 members worldwide. Our diverse council of Imams advocates for peaceful coexistence, tolerance, mutual respect, and the building of bridges with all religious communities, along with tackling extremist ideologies and militant Islam (Islamism). Our Imams are established and prominent representatives of the holy Islamic Seminaries and oversee the affairs of Muslim communities worldwide on a daily basis. Our council is the first Imams Council to provide females with administerial roles, and currently serves over 800 communities, Mosques, Islamic Centers, Schools, and Charitable Organizations around the world."
The Council has established an Interfaith Network and in October 2020 voted to adopt the IHRA Working Definition of Antisemitism and are the first Imams Council in history to include a Rabbi, Dr Elie Abadie MD from the UAE, on their Board.
In a statement of support for the work of Children of Peace, the Global Imams Council states…
"The Global Imams Council is proud to stand alongside Children of Peace in their efforts of peace, education, and bridge-building. The protection of children from future conflicts is a sacred responsibility and a priority in our collective mission as advocates of peace and harmony. We commend the work of Children of Peace, and ask the Almighty to bless them abundantly."
President of Children of Peace, Richard Martin FRSA says…
"Children of Peace is proud to work together with the Global Imams Council and their noble work for peace, tolerance and understanding between communities, all faiths and cultures."
Imam Mohammad Baqqir al-Budari, President of the Global Imams Council at the Holy City of Najaf, Republic of Iraq writes…
"We are firm believers in a peaceful future without conflict and wars, and we acknowledge that it our responsibility to provide the younger generations with positive assistance and guidance. Our Council welcomes the opportunity to work with Children of Peace in areas that strengthen global peace and harmony."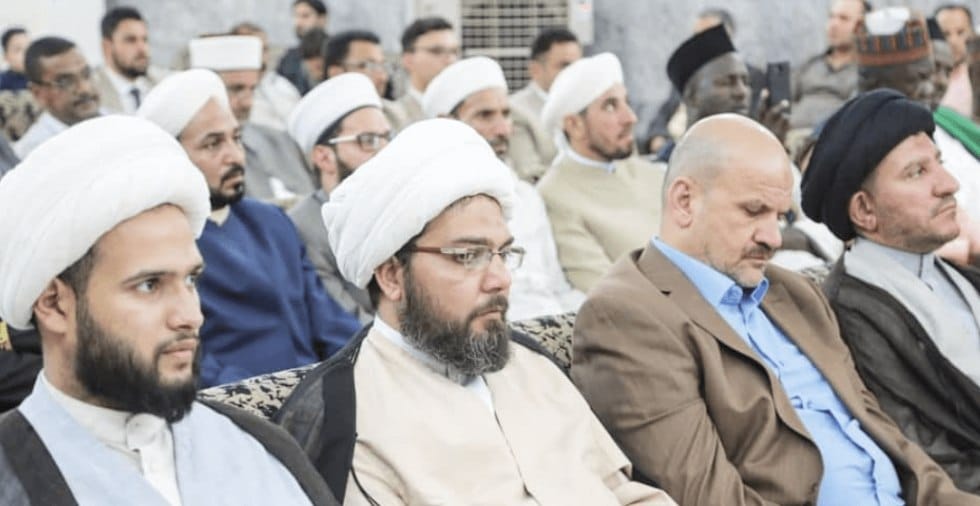 MUSLIMS AGAINST ANTISEMITISM JOIN US
We welcome UK organisation Muslims Against Antisemitism who join our Coalition of Peace, the largest peace network across the MENA.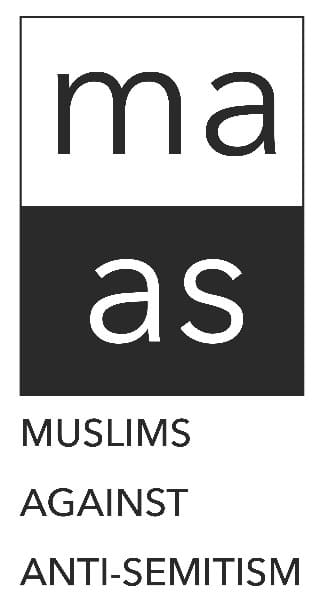 Antisemitism is not just a problem for British Jews. It is a problem for us all."
This is a group of British Muslims who believe it is the duty of everyone to challenge antisemitism in all its guises.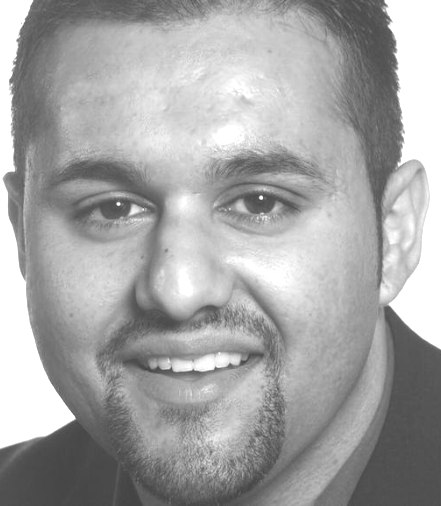 Muslims Against Antisemitism was founded by Children of Peace Friend Fiyaz Mughal OBE. Fiyaz served as a trustee of the Holocaust Memorial Day Trust for six years and was also the director of Faith Matters (2005-2020).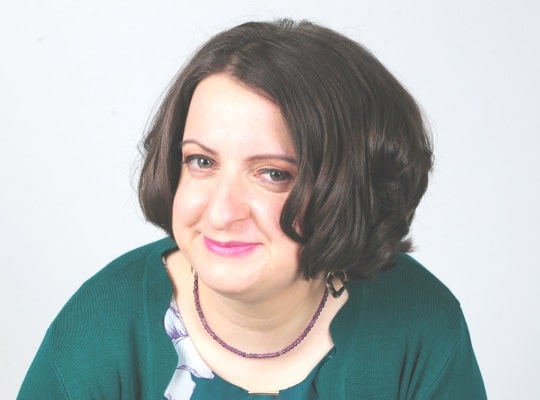 Elizabeth Arif-Fear is also a Friend of Children of Peace and serves as a Trustee of Muslims Against Antisemitism. She is Founder and Director of the human rights and interfaith organisation Voice of Salam.
The organisation believes that the rise in antisemitism is a stain on the shared humanity of Jews and Muslims, particularly as Jews and Muslims have so much in common.
They say…
"It is our duty as British Muslims to speak out against hatred towards our Jewish Brothers and sisters, no less than anti-Muslim hatred. When one community in the UK is under threat, it threatens all of us who want to live in a country free of hate. Their fears are our fears, their safety our safety and their tears our tears.

We are aware that the monster of antisemitism, the world's oldest hatred, resurfaces at times of crisis, political upheavals and the rise of populist leaders who have a history of scapegoating Jews.

We are particularly concerned about the growth in antisemitism in part caused by social media where social media trolls will frequently target Jews for abuse. We also see the growth of anti-Muslim Hatred and other forms of hate. We will always speak out against all forms of hatred online.

We also realise that sadly physical abuse against Jews as well as Muslims has risen in recent years. Indeed, statistics from the Community Security Trust (CST), who record antisemitic incidents in the UK, showed that between January and June 2019 there 892 antisemitic incidents, the highest ever recorded number of antisemitic incidents CST has ever recorded in this 6 month period.

It is our duty as British Muslims to speak out against hatred towards our Jewish brothers and sisters, no less than anti-Muslim hatred. When one community in the UK is under threat, it threatens all of us who want to live in a country free of hate.

Their fears are our fears, their safety our safety and their tears our tears.

Muslims Against Antisemitism regularly run talks and lectures with faith communities, in particular the Muslim community, on helping to tackle antisemitism. Muslims Against Antisemitism also develop, implement and manage innovative social change projects in order to bridge any divides between both the Jewish and Muslim communities in the UK and internationally."
For more information, please go to: muslimsagainstantisemitism.org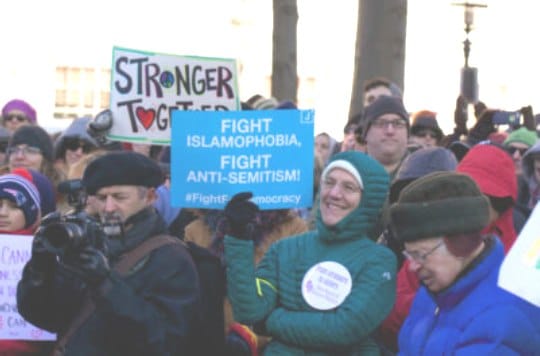 NEW GOODWILL AMBASSADOR, TARA STRONG
We are delighted to announce that leading Canadian-American star, Tara Strong becomes a Goodwill Ambassador. Tara will act as an advocate for Children of Peace across North America.
Tara Strong…
… began her acting career at the age of thirteen in Toronto, Canada. She landed several TV, film, and musical theatre roles.
After Toronto, she moved to Hollywood. She quickly made her mark in TV and Film. She has had an iconic voice-over career including Batgirl, and Harley in ALL THINGS DC UNIVERSE.
On-camera roles include the recurring Miss Collins in NICKELODEON'S BIG TIME RUSH. She is currently starring in the hit series, PRETTY HARD CASES playing the coveted villain role of TIGGY SULLIVAN. She is Emmy nominated, and a SHORTY AWARD winner.
She has over 400,000 Twitter followers (@tarastrong) and has used social media to raise several hundred thousand dollars for kids with cancer, and animal rescue groups. As well as using her commanding voice to combat bullying. She lives in Los Angeles with her two sons.
Tara tells us why Children of Peace means so much to her…
"When I was sixteen, I travelled to Poland with the March of The Living to see the concentration camps. It was beyond heart breaking. I cried the most as I sat alone in the children's barracks of Auschwitz. I gazed at the art of the young boys and girls on the walls, and I could hear the echoes of their cries.

After Poland, we travelled to Israel and as soon as I landed, I felt home. It is the most beautiful, magical place, and the warmth of its people is felt everywhere. The history of Israel's religious culture is also beautiful. Christian, Muslim, and Jewish. I felt a sense of hope that one day all people would live together there in peace, and embrace each other's cultures and traditions. We are all one people. We have so much to learn from each other and there are so many ways to help one another.

My favourite organisations in Israel are those who strive to bring the people together. Working together is the only way forward. The children, without question, are the future.

Children of Peace has helped over 100,000 children, both Palestinian and Israeli. I love children so much, and I have been fortunate that my career has touched the lives of millions of kids around the world. My dream is for all children to feel safe, and have the food and medical supplies they need to play, to grow, to be happy, to pursue their dreams, and to live without fear.

I pray for peace. We can get there, and Children of Peace is a vital part of the process. When we help children, when we raise them up and show them love, anything is possible."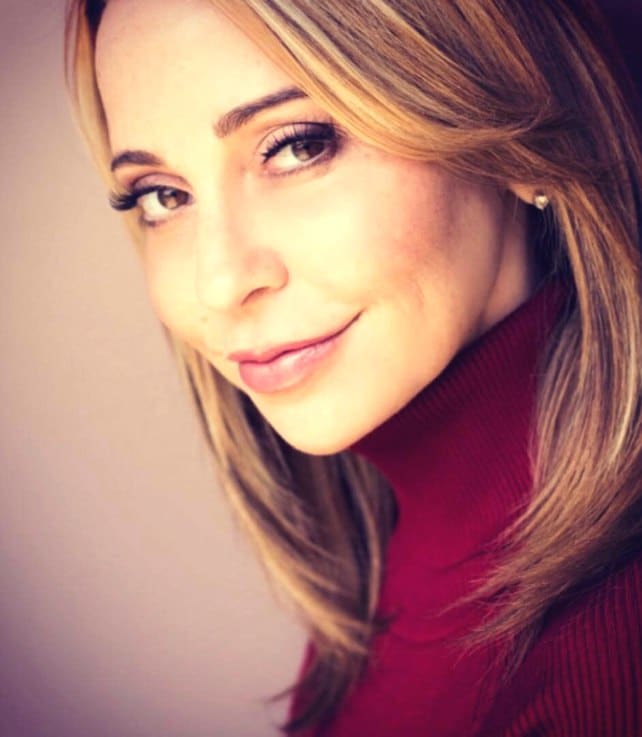 TREES FOR PEACE – RABBIS FOR HUMAN RIGHTS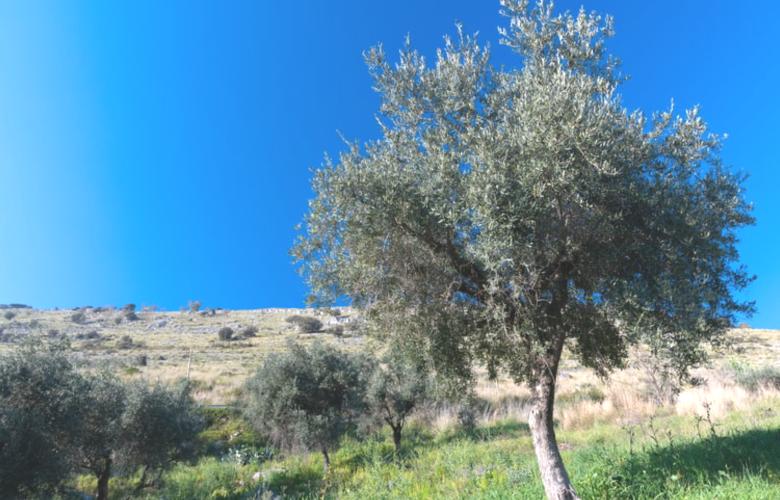 Children of Peace is a strong supporter of Israel and the Palestinians. We believe in two independent states living side by side in peace and friendship. So we were dismayed by the disgraceful events that took place when our partner Rabbis for Human Rights went to plant olive trees.
Louis Frankenhaler, Director of Resource Development reports on the traumatic experience the tree planters endured on an Olive Tree Planting Day, Friday, 12 February 2021. Burin, West Bank.
Rabbis for Human Rights has been engaging with Palestinian olive farmers in the West Bank for close to 20 years.
Our annual 'RHR Olive Harvest' activity lasts for most of the length of the harvest period and brings hundreds of Israeli and overseas volunteers to work with Palestinian farmers in various spots in the West Bank.
Our goals for this project are to work to protect the human right of the farmers to access their land, harvest their crop, tend to their trees, and provide sustenance for themselves and their families.
The clear and constant menace of extremist settlers persists and pervades the experiences of the farmers and the volunteers. Instances of direct personal violence are prevalent against farmers, their trees and against volunteers. (In 2020 80 year old Rabbi Moshe Yehudai was attacked and had his arm broken by settler thugs in Burin).
An integral part of our project is planting trees.
Although we hold this activity one day a year, on or around the Jewish Holiday of Tu B'Shvat (the New Year of the trees) we are able to attract 200 or more volunteers to join with us and travel to the fields of a village where we have worked during the harvest and whose trees have been damaged or destroyed.
We collect funds and attempt to replace the trees and restore faith in the possibilities for peace and respect for human rights.
This year, RHR, once again, went out to the fields to plant trees. This year, like last, we travelled to Burin, a village upon which the eyes of extremist settlers constantly bare down and which has consistently experienced physical violence.
To our dismay, the Israeli army, which is supposed to protect Palestinians from such violence, consistently fails in this mission. On this day, our volunteers arrived at the village. The weather was warm and sunny and a large number of volunteers arrive, over 150 and with the constrictions of COVID19 health restrictions, we were quite proud to have been able to bring this many.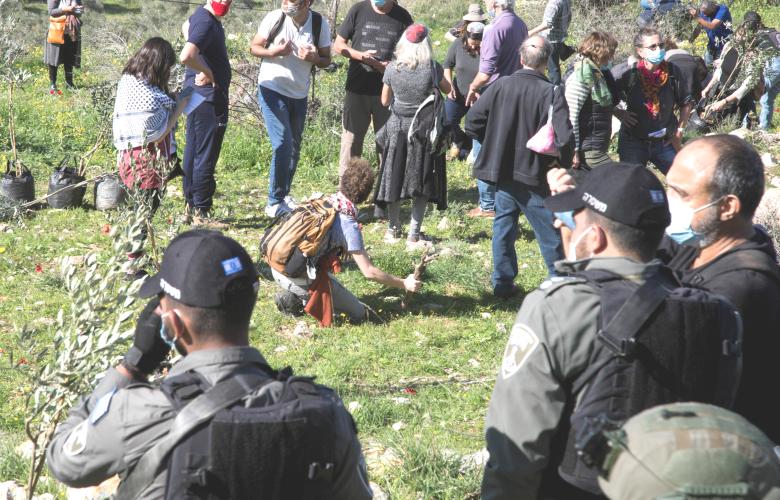 With about 100 trees in hand, the volunteers, in pairs and small groups, made their way with mature saplings to the fields in order to plant. Baashar, the owner of this particular plot, and his friends and family were among the volunteers. (Baashar spent most of the time that we were there, arguing with the army, preventing him from fully taking part in all of the planting). Unfortunately, the activities were marred by the Israeli army who, for some inexplicable reason, produced an order that ostensibly declared these particular fields closed and inaccessible at that time. Frustrating and unacceptable, the planters persisted, peacefully to assert their right to plant and to proceed. The army ended up using force, (as can be seen in this video and in this one) including stun grenades, threats and numerous instances of shoving volunteers back as they blocked their way.
However, with fortitude, ingenuity and the gift of argument Rabbis for Human Rights representatives and the farmer were able to create enough opportunities for the trees to actually get planted and for the day to conclude with little injuries and no arrests. (as these pictures demonstrate).
The work of defending human rights and building peace is a constant struggle yet, as the Jewish tradition instructs us: Although the task is difficult and long, we are not free to desist from the task of pursuing justice and seeking peace!
We are thankful to Children of Peace for their support and take this opportunity to share with you these pictures."


FOOTNOTES
Latest news from around the region compiled by Sarah Brown.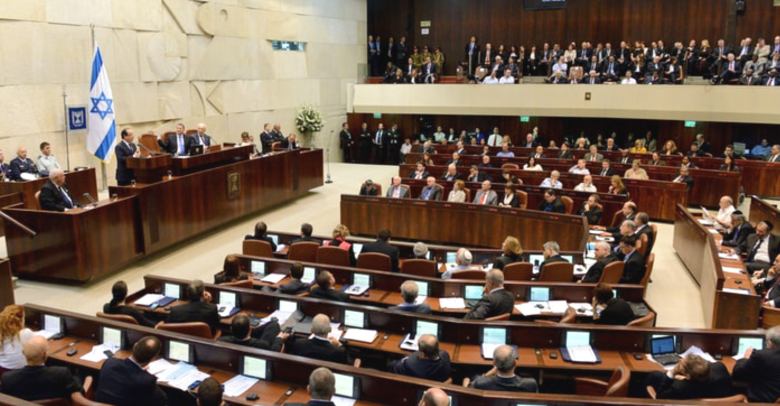 Photo credit: Rafael Nir, Unsplash
Naftali Bennett replaces Netanyahu as Prime Minister
On 13 June Benjamin Netanyahu's record-breaking term in office came to an end when the new coalition government was approved by the Knesset. The margin couldn't have been narrower, with 60 votes in favour, 59 against, and one abstention. The office of Prime Minister will rotate between the coalition's two leading players. Naftali Bennett is a hardliner who believes Israel should annex much of the West Bank, and centrist Yesh Atid's leader Yair Lapid. Both men were thus sworn in, as the 13th and 14th Prime Ministers of Israel respectively.
While the coalition's success was still uncertain, Netanyahu seemed to be taking a leaf from Trump's playbook in his efforts to cling on to power. Negotiations to form a new government following the latest round of elections were fraught and complex. In total eight parties make up the so called 'change bloc'. These include an Arab Israeli party as well as two parties of the left, Meretz and Labor, whose policies are poles apart from the right wing Bennett.
Netanyahu was accused of incitement through his encouragement of protests against the proposed new government. He warned that the coalition might be pressured by President Joe Biden to take a soft line on Iran, and implied that the Arab Israeli Ra'am party supports terrorism. Nadav Argaman, the head of security agency Shin Bet, cautioned people to avoid extreme and divisive rhetoric which may lead to divisive action.
But many seemed to pay little heed to this warning. Right-wing protesters marched in Jerusalem on 15 June, bearing placards condemning Bennett as a 'traitor', as well as racist slogans such as 'Death to Arabs'. Meanwhile Bennett has been aiming to shore up his position by purging his Yamina faction of MKs who didn't support the coalition.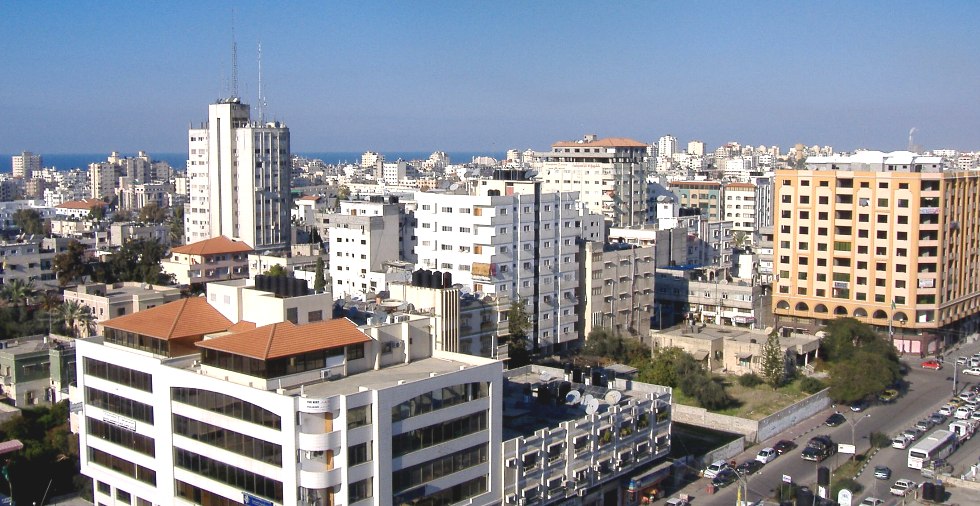 By OneArmedMan, Wikipedia
Aid for Gaza as it rebuilds after the conflict
Gaza was devastated by the recent conflict which saw Israeli air strikes target Hamas' infrastructure and weaponry. Many homes and other civilian buildings were collateral damage.
President Joe Biden is one of many world leaders anxious to help Gaza rebuild and offer humanitarian assistance. His concern for Palestinians represents a marked shift in tone from Trump's presidency. However the US maintains extremely close ties with Israel and Biden has also pledged to help renew its Iron Dome.
Egypt, which played a key role in brokering the recent ceasefire, is one of the countries which has moved to help Gaza's reconstruction efforts. It has sent bulldozers and other equipment, as well as engineers, to its neighbour in order to help start this process.
The region's political complexity is reflected in the fact that Egypt also tightly controls the Rafah crossing, the only Gazan border crossing not under Israel's jurisdiction.
Qatar has also sought to send significant financial aid to Gaza. However this has been held up by Israel, leading Hamas to threaten a renewal of violence if it is not released.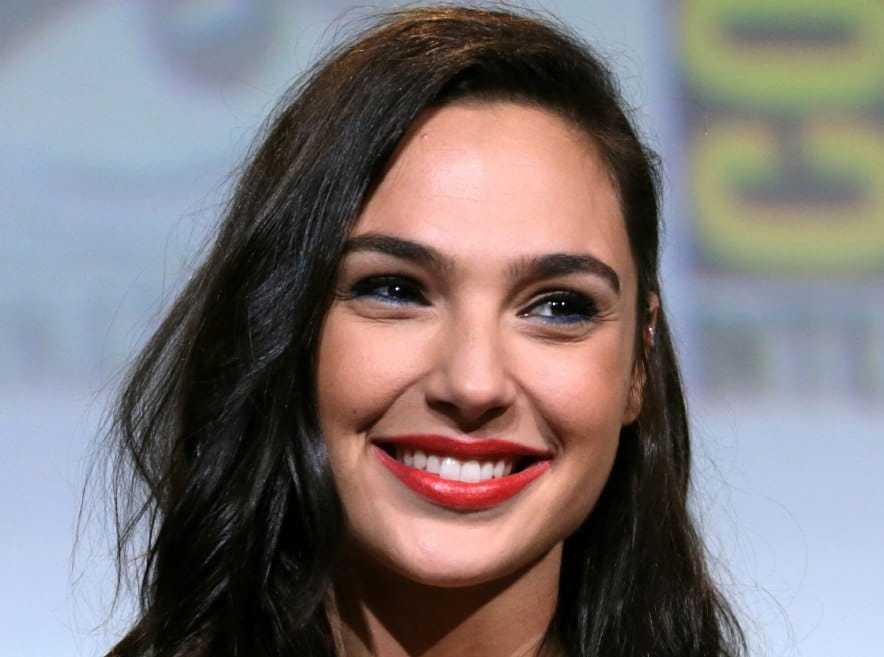 By Gage Skidmore, CC BY-SA 3.0, Wikipedia
Gal Gadot's tweet on conflict sparks controversy
A recent tweet from Wonder Woman star Gal Gadot prompted a storm of abuse on social media. Her message could be seen as pretty measured, expressing empathy for all caught up on the conflict:
"Israel deserves to live as a free and safe nation, Our neighbours deserve the same. I pray for the victims and their families, I pray for this unimaginable hostility to end, I pray for our leaders to find the solution so we could live side by side in peace. I pray for better days."
Supporters of the Palestinian cause took issue with her stance, accusing her of spouting Israeli propaganda, even supporting genocide, and pointing to her service in the Israeli military. However in the past Gadot has also criticised Netanyahu's government. In 2019 she attacked the Israeli Prime Minister's unwillingness to describe Israel as a state of all its citizens, 'Love your neighbour as yourself' was her response.
In May Labour's Shadow Foreign Secretary, Lisa Nandy, also came under fire when she responded to the conflict. Although she emphasised the suffering of those in Gaza, she went on to condemn those on both sides who put civilian lives in danger, and urged both Israeli and Palestinian leaders to seek de-escalation as a matter of urgency. Although she has served as Chair of Labour Friends of Palestine and the Middle East, Nandy was condemned by some supporters of the Palestinian cause, such as the Electronic Intifada's Asa Winstanley, for being too even-handed in what they see as an asymmetrical conflict.
Jerusalem Pride
On 3 July the annual Pride Parade took place in Jerusalem under heavy security. 7,500 people marched to demonstrate their support for LGBT rights. Despite Israel's liberal laws there is significant opposition to LGBT equality, and the event began with a prayer to commemorate a 16 year old girl who was stabbed to death at the 2015 Pride Parade. The killer was an ultra-Orthodox extremist.
Although no violence marred the 2021 march, the far right anti-gay Lehava group mounted a small protest. (Lehava is probably best known for its zealous opposition to marriages between Jews and non-Jews.) There are also concerns about a growing number of anti-LGBT Members of Knesset, both Islamists and some religious Zionists.
However Israel now has a record three cabinet ministers who identify as LGBT, the most recent addition is Blue and White chairman Eitan Ginzburg.
Picture below from Unsplash