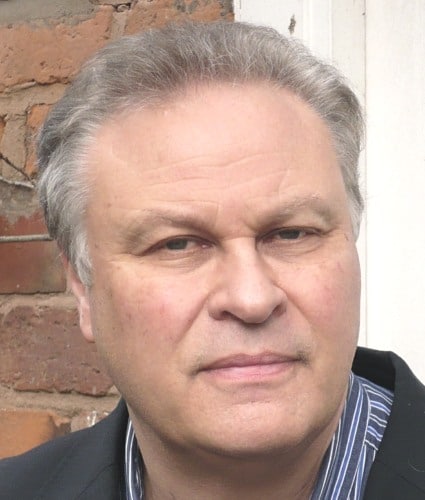 As I write 16,567 people in Israel have so far tested positive for the coronavirus, and 264 people have died. In the West Bank and East Jerusalem, 547 people are tested positive, two people have died. In the Gaza Strip, 20 people were diagnosed, 14 of whom have recovered.
This present and clear danger to life has not transformed hostile relationships in the region. Leaders on both sides continue to grandstand for domestic audiences.
However, there are many acts of kindness.
Throughout the crisis, Israel has coordinated the delivery of testing kits, disinfectant material, masks, ventilators, and medicine to the West Bank and Gaza. Israel has also allowed PA police to enter an Arab part of East Jerusalem, normally off limits to the PA. This assistance led the United Nations to praise the "close, unprecedented" Israeli-Palestinian cooperation on COVID-19.
Palestinian and Israeli authorities are working together to maintain jobs and work permits for Palestinians, support local factories and deliver tests.
The move towards greater cooperation has the support of many Palestinians. A poll of nearly 600, by the Palestinian Center for Public Opinion, found the majority of Palestinians support cooperation between the Palestinian Authority and Israel. Also, many Palestinians are satisfied with the performance of the PA health authorities and security forces in combating the virus.
Please… DONATE NOW
Richard Martin FRSA, President & Founder.
This time round we have…
A letter of support from an important UK minister.

New Friend, Colum McCann.

Sarah's interview with Sulaiman Khatib of Combatants for Peace.

Two new groups join us.

Plus Dalia and Jesseca's missives, and Footnotes.
"COVID19 is possibly the most dangerous worldwide pandemic since the 1918 Spanish Flu when over 50 million people perished in the aftermath of the First World War. In this new tragedy, the elderly, the sick, the poor and the undernourished are the most vulnerable – particularly in Gaza, Israel and the West Bank."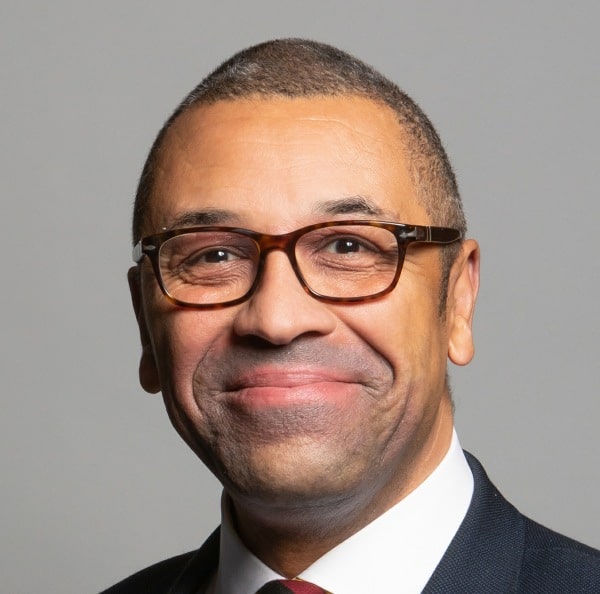 We are delighted to have received support from the Rt Hon James Cleverly MP, UK Minister for the Middle East and North Africa.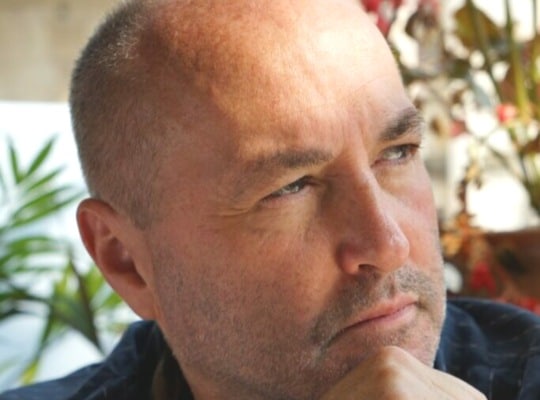 One of the world's leading writers, Colum McCann has joined our distinguished group of Friends in support of our work.
In the latest of her despatches, Dalia Al-Najjar interviews Mohammed Farahat about Coronavirus in the Gaza Strip.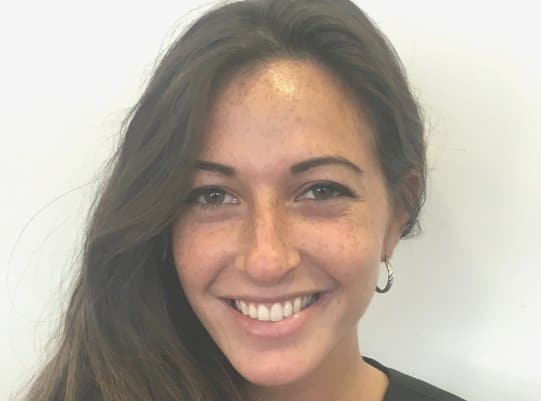 Israeli journalist Jesseca Manville looks at the effects Covid-19 is having on the Israeli peace movement.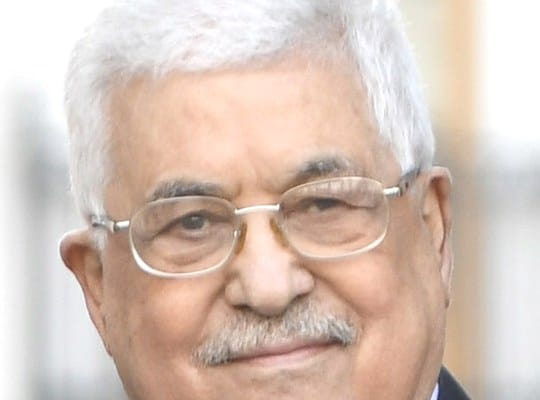 Latest news from the region including President Abbas cancelling agreements between the PA and Israel.
THE UK MINISTER FOR THE MIDDLE EAST AND NORTH AFRICA SENDS A MESSAGE OF SUPPORT
Children of Peace enjoys the support of leading politicians and public figures, worldwide. The Patrons and Board of Trustees are delighted to have received a letter of support from the Rt Hon James Cleverly MP.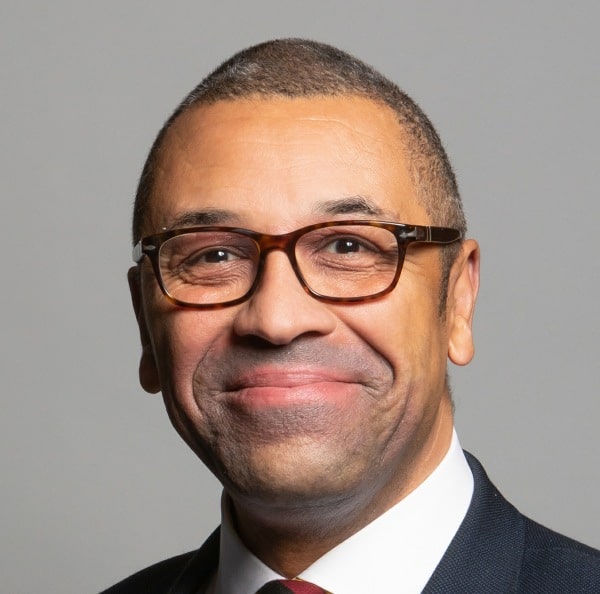 In his letter, the Minister writes:
"We firmly believe a just and lasting resolution that ends the occupation and delivers peace for both Israelis and Palestinians is long overdue. We will continue to press Israel and the Palestinians strongly on the need to refrain from taking actions which make peace more difficult.

I look forward to working with Children of Peace in the future to advance our shared goal of peace for Israelis and Palestinians".
President and Founder of Children of Peace, Richard Martin FRSA says:
" We share the UK government and the Minister's commitment to reconciliation and peace between Israel and the Palestinians. We will continue to work with the UK government and communities across the region to protect the children and their future."
READ THE FULL TEXT OF THE MINISTER'S LETTER

14 April 2020
Our reference: MC2020/01349
Richard Martin FRSA
President and Founder
Children of Peace
By email: president@childrenofpeace.org.uk
Dear Mr Martin
Thank you for your email of 18 February about the work of Children of Peace and your congratulations on my appointment as Minister for the Middle East and North Africa. I thank you for your support and for the continued important work undertaken by Children of Peace.
The UK's longstanding position on the Middle East Peace Process is clear and has not changed: we support a negotiated settlement leading to a safe and secure Israel living alongside a viable and sovereign Palestinian state; based on 1967 borders with agreed land swaps, Jerusalem as the shared capital of both states, and a just, fair, agreed and realistic settlement for refugees.
The UK shares your commitment to helping build understanding between people on both sides of the conflict, including engaging in people-to-people work to bring together different communities. This includes promoting a more positive portrayal of one another to contribute to building the conditions needed for peace. We continue to urge the Israeli and Palestinian leadership to avoid engaging in, or encouraging, any type of action and language that makes it more difficult to achieve a culture of peaceful coexistence and a negotiated solution to the conflict.
To secure a peaceful and just political solution, it is essential that the two populations come together to develop shared visions and concrete actions for the future.
We remain committed to working with Israel to secure improvements to the practices surrounding children in detention, advocating for the mandatory use of audio-visual recording of interrogations and an end to the use of painful restraints. Children are also suffering as a result of the long-lasting movement restrictions and the serious constraints imposed by the Israeli occupation.
We firmly believe a just and lasting resolution that ends the occupation and delivers peace for both Israelis and Palestinians is long overdue. We will continue to press Israel and the Palestinians strongly on the need to refrain from taking actions which make peace more difficult.
I look forward to working with Children of Peace in the future to advance our shared goal of peace for Israelis and Palestinians.

The Rt Hon. James Cleverly MP
Minister of State for the Middle East and North Africa
LEADING WRITER COLUM McCANN JOINS AS A FRIEND
One of the world's leading writers, Colum McCann has joined our distinguished group of Friends in support of our work.
On joining Colum writes:
"It's an honour to be invited to join Children of Peace. Children of Peace is a significant pro-peace organisation that, at its core, is fundamentally engaged with the true aim of resolution: that we get to know one another, even across apparent divides. Children of Peace helps shatter stereotypes and cross boundaries. The fact of the matter is that peace is sometimes more difficult than engaging in conflict. There is no bravery in cynicism. Peace has to be muscular and daring. Peace is never sentimental. It has to exhibit courage and fortitude. It also looks unabashedly towards new generations to institute new ideas, and to guide us in directions we never thought possible. In particular it is an honour to be part of an organisation alongside my good friend, the Palestinian activist Bassam Aramin."
Colum McCann is the author of seven novels and three collections of stories. Born and raised in Dublin, Ireland, he has been the recipient of many international honours, including,
The National Book Award.
The International Dublin Impac Prize.
Chevalier des Arts et Lettres from the French government.
Election to the Irish arts academy.
The 2010 Best Foreign Novel Award in China.
And an Oscar nomination.
In 2017 he was elected to the American Academy of Arts. His work has been published in over 40 languages. He is the co-founder of the non-profit global story exchange organisation, Narrative 4, and he teaches at the MFA program in Hunter College. He lives in New York with his wife, Allison, and their family.
Richard Martin FRSA, President and Founder of Children of Peace says,
"I am absolutely delighted and honoured to welcome Colum as a Friend of Children of Peace. His masterpiece Apeirogon is a ground-breaking work. Possibly, it is one of the greatest expositions on the complex, tangled web that characterises the Israeli-Palestinian conflict. Recommended reading for us all."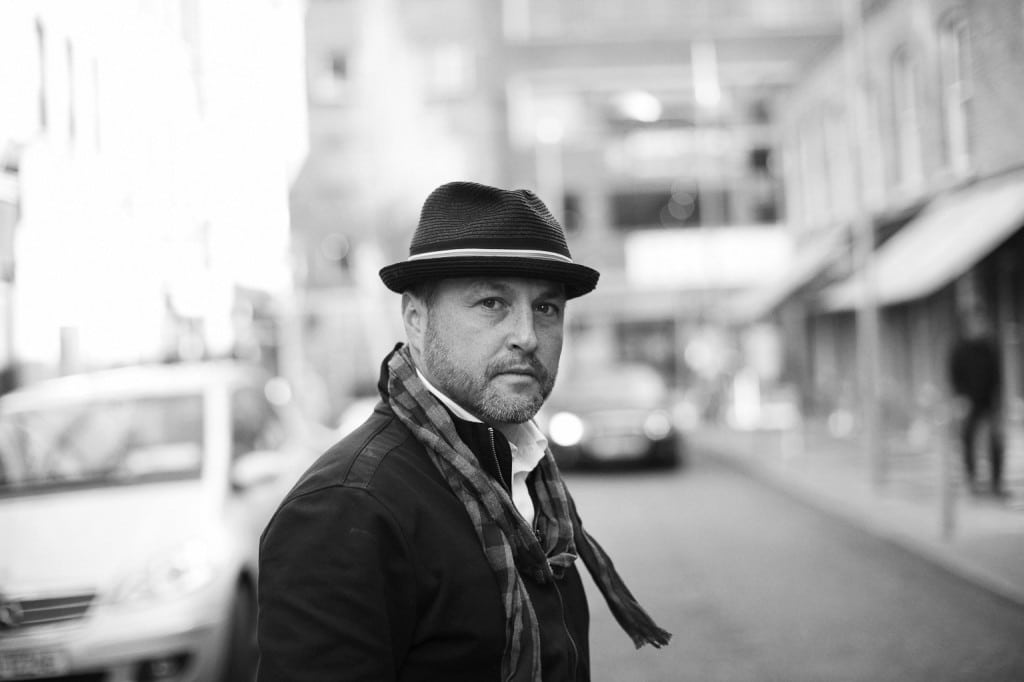 THE CHILDREN OF PEACE INTERVIEW: SULAIMAN KHATIB
In her latest series of exclusive interviews, Professor Sarah Brown talks to Sulaiman Khatib, co-founder of, and director of international affairs for Combatants for Peace, a bi-national, grassroots nonviolence movement in Israel and Palestine.
Combatants for Peace is dedicated to three main pillars – nonviolent direct action, joint partnership between Israelis and Palestinians and ending the Israeli military occupation.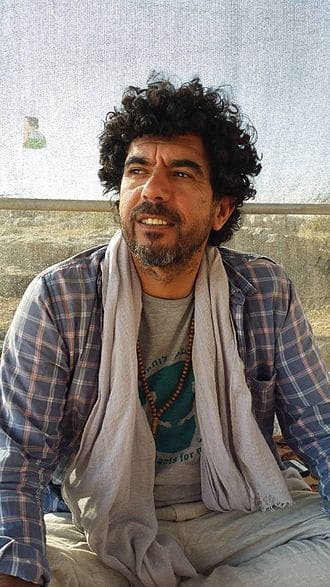 Sarah Brown: When you were growing up in Himza, how did you view (Jewish) Israelis?
Sulaiman Khatib: I grew up around Jerusalem, north east Jerusalem.
Seven kilometers from the center of Jerusalem, born and raised in a village called Hizma. In my childhood I used to go out with the sheep after school, and I used to play football, soccer with Jewish kids from a Jewish neighborhood called Neve Yaakob. Until I saw they started building a settlement, and seeing the army in Jerusalem, stopping Palestinians and demolishing houses. Also I used to play the flute and that connected me to Palestinian music, folk lore, and revolutionary songs.
Then there was the war in Lebanon and the massacres there. My older brother was in jail so I used to visit him in jail also, so when I turned 13, 14 I connected myself to the Palestinian revolution and became an activist against the occupation. I was coordinator of a group of children, all around the same age. I believed in military, militia and I wanted to fight the Israelis and free the Palestinian people. I believed strongly in armed resistance.
SB:You began to think about the importance of striving for peace and reconciliation, rather than turning to violence, while in prison. Which writers and activists have had most influence on your own thinking?
Sulaiman Khatib: When I was fourteen and a half I was sent to jail, as a young political prisoner I was very active in jail.
I participated in a few hunger strikes, that also taught me how to unite prisoners, solidarity and patience. Among other learnings, hunger strikes were the most effective tool of the prisoners. That was my first practical teaching in nonviolence. We also studied Martin Luther King Jr and Gandhi. Also Nelson Mandela, who was in jail also at that time. I studied the Palestinian narrative and then I studied Hebrew and the Israeli narrative.
Also I often read some values from spiritual traditions from the Middle East, like Jesus's teaching of love your enemy and Islamic teachings of turning your enemy into a friend. All of this turned me into thinking, along with some of the other prisoners, to believe there is no military solution to the conflict. There was a big emphasis put on transforming myself. I realized that the attachment each side has to this "homeland" was never going away. I learned from history that not mainstream ideas – revolutionary ideas based on humanity and love and sharing resources/power, in order to transform an unjust system – always win in the end. This is how my ancestors and what our Palestinian indigenous culture believes in, at its core.
The Palestinian tradition is a very spiritual tradition. I learned this from my mom, and from the history books I was reading. I came out of jail with a vision to work together with Israelis, Palestinians and others who think out of the box and beyond the competitive narrative of debating "who's the biggest victim."
SB: In 2004 you went on a mission to Antarctica as part of a group of four Palestinians and four Israelis – what was most memorable about that trip?
Sulaiman Khatib: In 2004, in the middle of the second intifada, I was called, chosen to participate in the first i/p mission to Antarctica, to show there is another way and that we can live together.
That was my first time ever, to live in the same place as Israelis who are not soldiers or police. From learning about the other, to being in the same place, eating together – that was a big learning for me. It was deeply challenging but also deeply meaningful. I came back from the trip with a deep commitment to changing myself and my surroundings and not to give up, because there were a lot of challenging moments with a lot of the participants, and I could see the two narratives conflicting there around simple things.
It also created some personal friendships and the most interesting part that in Chile, we succeeded in having the Jewish and Palestinian communities meeting – for the first time ever (locally). For me, I felt like I was participating in changing the relationship on a global scale, and the history between our peoples.
SB: Could you tell our readers something about the challenges facing those involved in Combatants for Peace?
Sulaiman Khatib: Combatants for peace and the wider joint activist community – the people who choose this joint model.
Naturally there are dynamics, challenges, and also opportunities within these groups and outside of these groups. Especially around power dynamics, for example. Around victimhood and shared responsibilities – the main challenge is that we are trying to create a new reality, which is a vision and a dream, and for people outside, this isn't where they are. So sometimes we get told we are selling out, that we love our enemy, that we are normalizer, and that we are not Palestinian anymore (or not Israeli anymore).
Also for many people in the journey, it is hard to keep hope, because they feel small and not effective, so somehow we need a few leaders who really see beyond the moments of challenges to keep the vision up high and to dream big. To see the small steps as a part of the bigger struggle for freedom and dignity for everyone.
SB: What do you think is the single most significant missperception people have about the Palestinians – and the single most significant missperception people have about the Israelis?
Sulaiman Khatib: People think all Palestinians can make great hummus, but that's not true.
Only a few of us are masters of this art.
Just kidding, but on a more serious note: many people in the west think Palestinians are violent by nature, but the truth is, Middle Eastern culture in by and large is really peace loving and friendly. We are very hospitable, and respectful of difference. In fact, Palestine and Palestinians are incredibly diverse.
For centuries we had many Jewish Palestinians as a core part of our communities. We still have many Christian Palestinians, and they are accepted equally in our communities. Where I live in Ramallah, the municipality is run by Christians, in Bethlehem also.
There are a wide range of opinions and stereotypes about Israelis – ether they are only morally good, or they are entirely evil. I would say that people are people everywhere. Our criticism of the Israeli system (government and military), is separate from our care for the Israeli people. We want to make change for the sake of Israelis as well as Palestinians. To be free and liberated from being either occupiers or occupied, to be either oppressed or oppressors. We want all people to be free. The liberation of people on both sides is deeply interconnected.
SB: What are your views on the proposed unilateral annexation of much of the West Bank? 
Sulaiman Khatib: I think the unilateral steps that the Israeli government is taking...
… is a reflection of the imbalance in power, supported by world powers, is damaging and deepening the mistrust between the two sides. It is also making more hopelessness in the streets, these steps are only deepening the sense of hopelessness in the Palestinian population. Unfortunately, the current, new Israeli government has nothing to do with any peace or reconciliation in the first place.
The people controlling the system have no interest in making any change. It is not on their agenda or in their interest, unfortunately. It is again using force to destroy the indigenous culture of the Palestinian people, especially in the Jordan valley, where there are local small communities living there. Colonial policies are not going to help Israelis to be an authentic or accepted part of the Middle East. You can't build healthy or good relationships through force.
For people who care about the environment, or the health of indigenous communities, it is devastating. It will not create reconciliation or peace, it does the opposite. With that said, I remain optimistic. I believe deeply that human values are stronger than force, and that the people who belong to this land will never disappear. No force can take away the feeling of belonging to the land. This is call for each one of us to participate and take responsibility for making a change for the earth, for nature, for human rights. The corona virus shows us that we are all interconnected and just as the virus doesn't seen nations or cultures or colors, we can act as a global human family with respect for mother earth, nature and animals as well.
The Children of Peace Interview covers a range of viewpoints regarding the Israeli-Palestinian conflict, and may not necessarily reflect that of Children of Peace.

… is a unique peace network with affiliates on every continent, and especially in Gaza, Israel, Jordan, the West Bank and Turkey.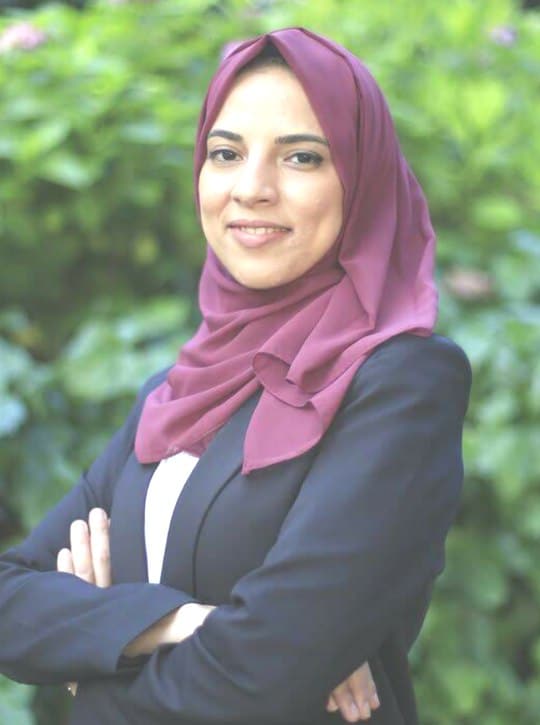 Our Gaza correspondent Dalia al Najjar interviews Mohammed Farahat on the effects of Coronavirus on life and health in the Gaza Strip. Mohammed is Head of the Graduates Committee of Children of Peace affiliate, the Palestinian Nurses Association, Gaza.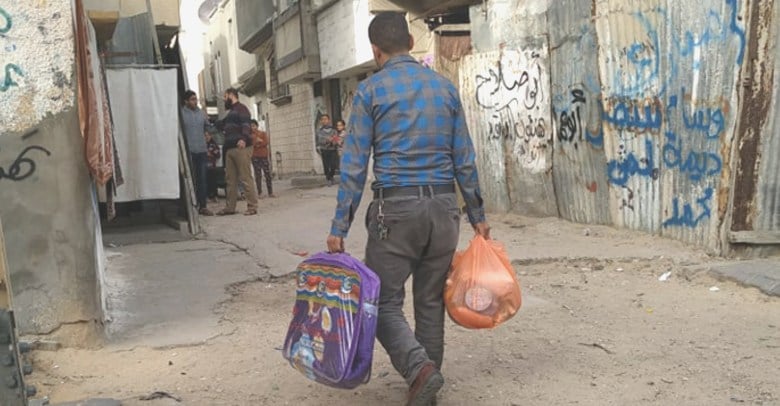 Dalia: How are you doing? Could you please introduce yourself to our readers?
Mohammed Farahat: Alhamdulillah I am fine and in good health, I am the nurse Mohammed Farhat.
I work as a nurse in the nursery section of the Emirates Crescent Hospital in Rafah. I also work as a volunteer member of the Board of Directors of the Palestinian Nursing Association and as Head of the Graduates Affairs Committee. I co-coordinate the Razan Al-Najjar Bursary with Children of Peace.
D: How are you coping with the current Covid-19 crisis?
Mohammed Farahat: As a nurse, I deal with the Covid Crisis 19 with all precautionary means.
I have undergone much training to face the virus, as well as dealing with the community, preserving the lives of the infected, and proper methods of protecting myself and others to prevent infection.
As a board member of PNA I work from home as much as possible. I manage my tasks mainly by phone. Sometimes I have to go to meetings while taking preventive precautions to keep myself and those around me safe.
D: How is PNA viewing the Covid19 crisis in Gaza? How Covid19 is affecting life and health in Gaza?
Mohammed Farahat: Let me start with an introduction about PNA and its activities.
The Palestinian Nursing Association was founded on March 17, 1994. It is a well-known union organization in the Gaza Strip that works to serve and protect health service providers by organizing the nursing and midwifery professions and improving the level and quality of nursing services provided to all segments of society.
The activities of PNA include co-operating with and providing advice to the Ministry of Health and all institutions and bodies related to health professions to improve work conditions and performance. PNA also works to protect the rights and dignity of health professionals. PNA has the power to grant and revoke the license to practice the profession through its various committees and in cooperation with the relevant institutions. We also cooperate with international organizations to exchange experiences and knowledge.
The Palestinian Nursing Association views the Covid 19 crisis as a public health problem that has a negative impact on the population and health indicators, as the World Health Organization considered it a pandemic that has invaded most of the world. This crisis highlighted the shortcomings and weakness of the health system in some countries that are considered to have the best health systems in the world. Thus, this greatly affected the health system in Palestine in general and in Gaza in particular, where there is a constant lack of capabilities, medical supplies and medical personnel, as well as the brutal blockade of the Gaza Strip and the Israeli closure of the West Bank.
Covid 19 impacted the lives of both citizens and nurses in Gaza as elsewhere in the world, as great restrictions were imposed on movement which also greatly affected the rituals of the blessed month of Ramadan, in order to avoid the spread of the virus.
D: Did PNA take any actions during these difficult times?
Mohammed Farahat: Since the beginning of the current crisis, PNA assisted...
… the Ministry of Health and the concerned authorities and participated in central committees to prevent the spread of Covid 19 in the Gaza Strip.
PNA has participated in training nursing staff on fighting the virus and how to deal with possible infections. In addition PNA has communicated with many organizations to provide temporary job opportunities for a number of nursing graduates to support nursing staff working in hospitals and health centres. Also PNA provided psychological and social support for nurses participating in quarantine centres, who have been cut off from their homes and their families for a period of not less than 21 continuous days. The social committees of PNA provided food baskets and delivered them to the homes of the nurses to stand beside their families. PNA also gave away personal hygiene kits and delivered them to the nurses in the quarantine centres.
D: What is the situation of nurses in Gaza? Do they have the capacity to deal with an outbreak?
Mohammed Farahat: Nurses in general work day and night to combat and prevent the spread of Covid-19.
The medical and nursing staff in Gaza have fought many crises in which they demonstrated strength and durability, most notably the Israeli wars and aggressions against citizens and residents of the Gaza Strip during previous years, but this crisis posed a new challenge as the enemy is unknown and infection methods cannot be controlled if there were any human mistakes.
Therefore, all the nursing staff, volunteers, and temporary-contracted staff were fully trained to deal with cases and protect themselves and the members of their community. The nursing staff is fully qualified and well trained. However, we found that female nurses are suffering more because they stay away from their children for long days, which poses a new challenge. If the epidemic spreads God forbid, it would cause a staff shortage as we will not find tolerance and patience from female nurses who will be under a lot of social pressures.
Therefore, PNA is seeking to provide employment opportunities, even if temporary, for a number of qualified nursing graduates who are able to compensate for the shortage of working nursing staff and support nurses working in hospitals and quarantine centres.
D: Some people are saying that Gaza is handling the Covid-19 crisis very well while other have expressed some doubts? What does PNA think?
Mohammed Farahat: PNA through being in the briefing circle and through participation in the crisis management units led by the Ministry of Health considers...
… that the preventive measures that were taken by those in charge of official government institutions in the Gaza strip are considered to be according to standards and, praise be to God, the infection control procedures are unparalleled in the neighbouring countries.
From the first moment, of the beginning of the spread of Covid 19 in the neighbouring countries to the Gaza Strip, the official authorities in the Gaza Strip sensed the danger. They began preparing plans to avoid the spread of the epidemic in the Gaza Strip due to the sensitivity of the situation in the Strip. This is due to the Israeli blockade and the high population density and the closeness in housing and social relations. So everyone worked hard to prevent the arrival or spread of the disease inside Gazan neighbourhoods.
So the right decision was to close the borders of the Gaza Strip and not to receive any citizen or visitor to through the Rafah crossing with the Egyptian side and Erez with the Israeli side to give time to the official authorities to prepare and harness all the capabilities to combat the epidemic. The working staff, and concerned personnel were trained and prepared to handle many scenarios. And an integrated emergency plan was in place for quarantining people coming from abroad.
After placing the necessary equipment and taking all precautions to open the registration for citizens who want to return to the Gaza Strip, the government then opened the crossings after preparing the lists and knowing the cases of the returnees and preparing them for quarantines. in which they stay for 21 days with strict safety measures. The crossings were opened several times receiving several cohorts of travellers. Thanks to God, the disease was controlled despite the discovery of several cases, but they were all staying in the quarantine centres and no one interacted with them. Thus Gaza proved to be an integrated model in combating the disease by the efforts of all professional health and police teams.
VOICES FROM ISRAEL
In the latest of her regular series, our Israeli correspondent Jesseca Manville, Director of Foreign Relations, Geneva Initiative, looks at the effects Covid19 is having on the Israeli peace movement.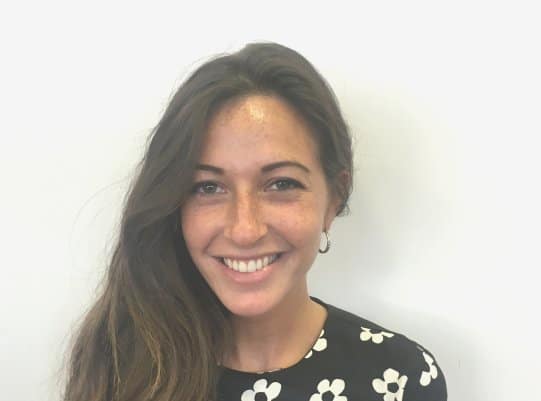 With the outbreak of COVID-19, the existence of a 'shared enemy' and the dangers that it posed to both Israeli and Palestinian society dwarfed the impact of conflict to some degree. Within this context, a new found cooperation emerged that was able supersede the political divisions and feelings of mistrust that are so prevalent amongst individuals on both sides. A new conversation and discourse emerged that prioritised the sanctity of life and value of health, above all else.
At the start of the crisis a PCPO poll revealed that a sizeable majority of 67% of Palestinians supported cooperation with Israel to prevent the spread of the disease.
Initial high hopes for the dawning of a new era between the two sides have unfortunately been curtailed by the mounting rhetoric from Israeli political figures about unilateral annexation and the calls to implement the Trump Plan. Despite this, we cannot ignore the lasting impact of such cooperation that has generated a fresh discussion about the importance of regional partnership. A reminder that in all eventualities, we are neighbours and share a similar fate.
Ayed Atmawi, Program Director at the Palestinian Peace Coalition says,
"Throughout the crisis we maintained contacts with Israelis, bringing Palestinian speakers to engage with them in order to counter the prevailing argument that there isn't a partner for peace on the other side. We must live by example and continue to highlight the need for cooperation."
While we fight to oppose annexation, we have to remain hopeful that at its very core the crisis showed one thing that care for humanity, respect and dialogue can herald in positivity. Even if seemingly short lived, it will not be forgotten, and those in peace building organisations must continue to utilise this as a source of motivation and inspiration for the future. Ultimately, as the crisis showed, bilateralism and partnership must prevail over unilateralism and division.
When the face-to-face encounters restart again, we hope that each side will understand 'the other' a tiny bit more than before. Until then, we will keep communicating our hope for the future through Zoom.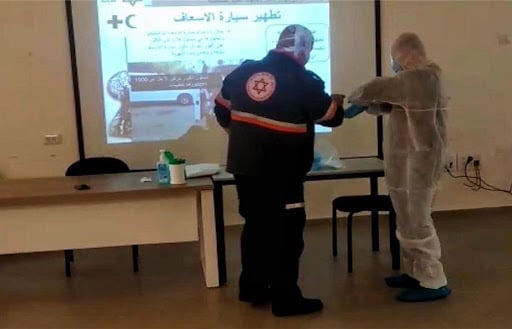 TWO NEW GROUPS JOIN US
Children of Peace welcomes the Ayat Community and Ruach Tzeira, Bayt al-Hikma to our Coalition of Peace – the single, largest peace network across the MENA.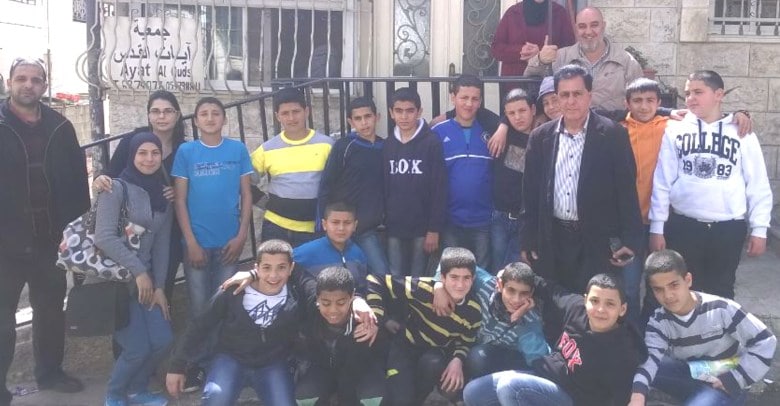 THE AYAT COMMUNITY
Here, Harris Rosenberg tells us about the important work of the Ayat Community in protecting vulnerable Arab children in East Jerusalem,
The Ayat Community serves the needs of children and youth with physical and learning difficulties from the Arab population of East Jerusalem. Our attendees, helpers and supporters are of all faiths and none.

Since starting as a few families in 1999, our charity has grown in both the size and scale, now serving 700 families. On 1 September 2003 we opened our hearts and doors to all local special needs children. For the first time ever they now had somewhere to spend time and stay over near to their parents and loved ones. With carers and staff who speak Arabic, share their culture and in which they could feel at home.

Our prayer is that our children and their families should have happy and fulfilled lives. Whilst struggling with poverty, social service budget cuts and now the fear of coronavirus we still have hope. Good people, irrespective of gender, faith or even what part of Jerusalem they live in do work together in kindness and harmony, especially to help the most vulnerable people in our society.

It is for this reason that we support Children of Peace.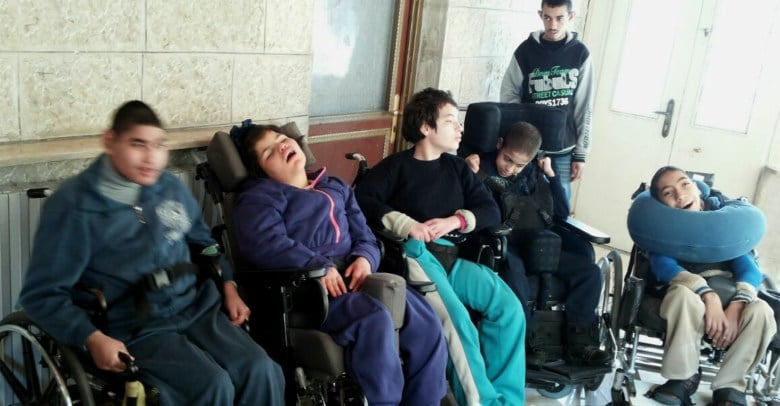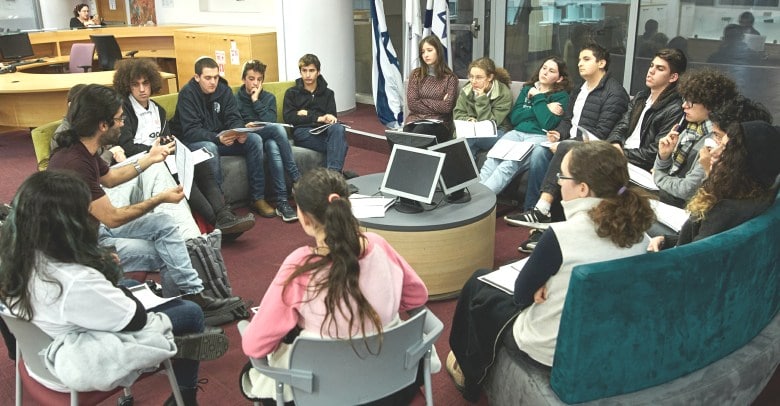 RUACH TZEIRA, BAYT AL-HIKMA
Dr. Nadav Sabar outlines the work of Ruach Tzeira,
The ongoing decline of humanities education in Israel poses grave challenges to Israeli society and discourse. Ruach Tzeira was established in 2014 in Jerusalem with the goal to strengthen the study of the humanities, especially history, literature, and philosophy. This in middle schools and high schools, with an emphasis on highly motivated outstanding students from all sectors of the country who hold the potential to have the greatest impact going forward.

By 2017 Ruach Tzeira has expanded its learning centers to Tel Aviv, Rishon Letzion and Ashdod, a city on the socioeconomic periphery. As of 2019, Ruach Tzeira has opened its first Arab-speaking class with a cohort of twenty tenth-grade students, known in Arabic as Bayt Al-Hikma, 'House of Wisdom'.

Part of what makes Bayt Al-Hikma so significant is that it is included within the framework of Ruach Tzeira and thus provides a rare opportunity for Jewish and Arab students to come together for study and activities, including seminars and conferences, that are not connected to 'the conflict'.

We plan in the coming years to expand to yet additional learning centers both for Jewish and Arab populations, continuing our mission – in line with that of Children of Peace – to strengthen civil discourse through education, as well as foster relationships amongst Arab and Jewish youth.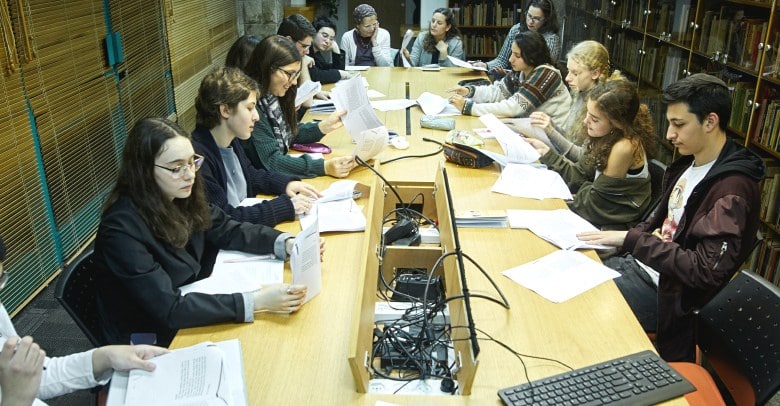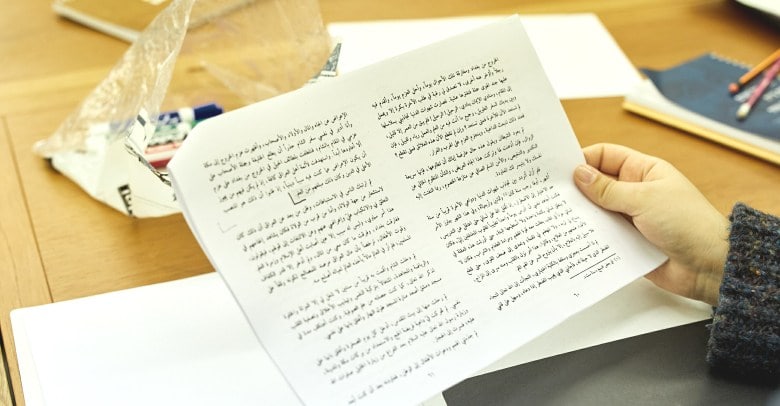 HELP OUR IMPORTANT WORK, PLEASE!
Committed volunteers keep costs down. 91% of donations directly helps the children.
Use JUSTGIVING to easily raise funds for us. For whatever!
Improve the lives of children and build peace. Help by giving online.
And there's loads of other ways you can help our cause. Find out.
FOOTNOTES
Latest news from around the region compiled by Sarah Brown.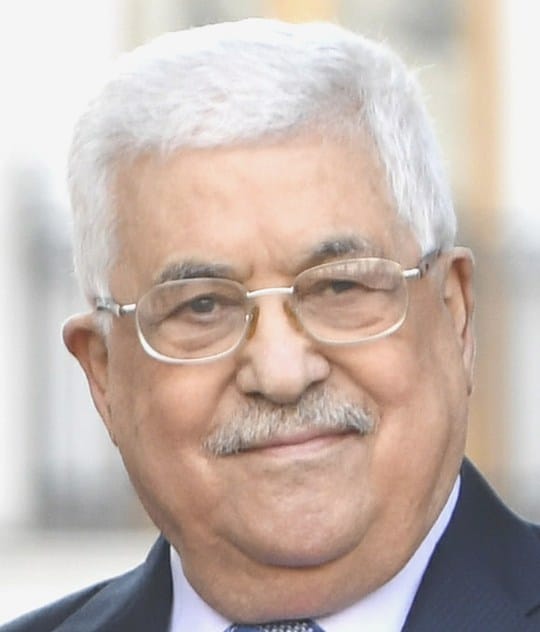 President Abbas cancels agreements between the PA and Israel
Concerns that Israel may annex parts of the West Bank have led Palestinian Authority President Mahmoud Abbas to declare that all their agreements with Israel and the US are now void, including the Oslo Accords as well as their customary cooperation with the IDF over security matters. However there is some speculation, based on previous empty threats, that the rupture may not prove quite so final or dramatic. And both sides have a good deal to lose from a complete rift.
The threatened annexation has of course attracted hostile responses from many. A significant number of Israel's supporters are lining up with Palestinians to condemn such a move and the EU has discussed the possibility of sanctions. However some on the left have offered a comparatively muted response. Haaretz journalist Gideon Levy, for example, has argued that formalising what he describes as the de facto annexation of the West Bank would do little to change the current lot of Palestinians.
First Ethiopian-born Minister to join Israel's new government
People from Israel's Jewish-Ethiopian community suffer from poverty as well as some discrimination. However some members of the community have forged successful careers, and recently the first government minister from an Ethiopian background was appointed. Pnina Tamano-Shato entered the country as a child in the 1980s when 'Operation Moses' evacuated 7,000 Ethiopian Jews from Sudan into Israel. Now the 39 year old politician – the first Ethiopian-born Member of Knesset – is set to join the unity government which has been formed by Benjamin Netanyahu and the Blue and White coalition leader Benny Gantz. She described her feelings about her appointment to the newspaper Maariv:
"For me, this is a landmark and the closing of a circle. From that three-year-old girl who immigrated to Israel without a mother on a cross-desert foot journey, through growing up in Israel and the struggles I led and am still leading for the community, integration, the acceptance of the other, and against discrimination and racism."
You can read more.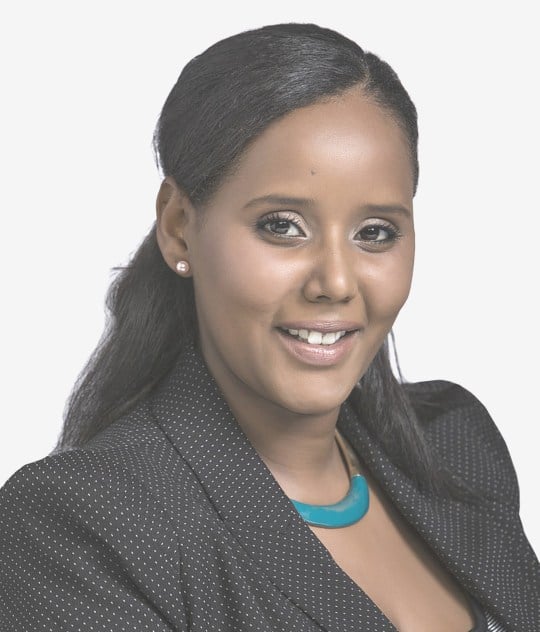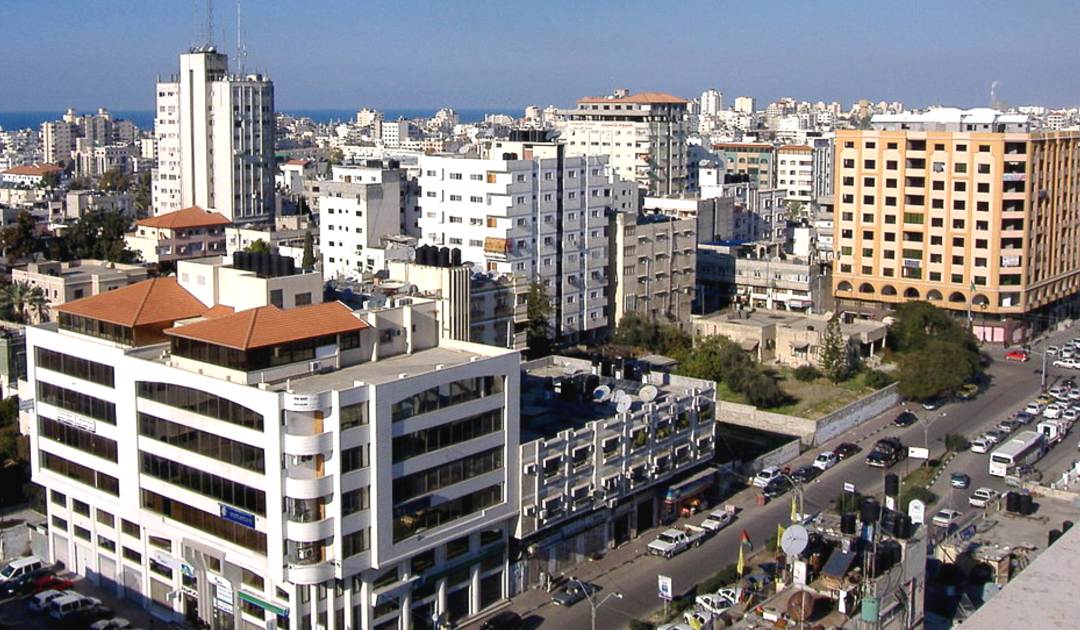 Gaza arrests peace campaigners following Zoom call with Israelis
Many are turning to Zoom for both leisure and work during lockdown. Peace activists in Gaza found themselves in trouble with the authorities following a two hour Zoom call with their Israeli counterparts which took place in April. Here they discussed the particular challenges posed by the coronavirus pandemic as well as the ongoing day to day problems faced by Palestinians living in Gaza.
The peace campaigners were arrested by Hamas security forces on a charge of treason through "establishing normalisation activities with the Israeli occupation via the internet". Their recording of the peace dialogue was made available online, prompting angry responses on Arab social media. Although this anger stemmed from a belief that such contacts 'normalise' the occupation, the activists were in fact keen to make Israelis more aware of the problems faced by Palestinians, particularly those living in Gaza. As Rami Aman, founder of the Gaza Youth Committee, explained:
 "The new virus is a new addition to other viruses – the blockade, unemployment, cancer, pollution, electricity. We already have a lot of viruses."
Amnesty International has described Aman as a Prisoner of Conscience and has called for his immediate release.
You can read more.
Pressure from Europe leads to changes in PA schools curriculum
For many years grave concerns have been raised over the textbooks used by Palestinian schoolchildren. These, it is claimed, incite violence and hatred, and some include antisemitic content. Recently the Palestinian Cabinet approved changes to the curriculum, apparently in response to pressure from Europe.
Three resolutions have been passed through the European Parliament condemning the continuing presence of hate speech and incitement to violence in some Palestinian teaching materials. It is required that any teachers whose salaries are funded by the European Institutions must ensure their materials are consistent with values of peace, tolerance and non-violence. This resolution thus represents a direct threat to future funding opportunities.
Marwan Awartani (pictured here), the PA's Minister for Education, was careful to emphasise that Palestinians must be able to control education 'as a sovereign Palestinian matter', and that any changes would be designed to further the interests of the Palestinians, and the quality of education in their schools.