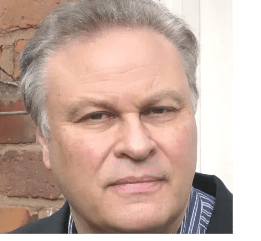 "Blind hatred leads only to a world of greater darkness"
#Talkpeace #Endthehate
As I write this, a full Russian invasion force attacks Ukraine.
As I write this a full Russian invasion force attacks the Ukraine. It is a tragic reminder that peace is precarious. Communities are laid waste, thousands displaced, maimed or killed. Ukrainian refugees escaping the invasion have reached 1.5 million by early March 2022. The terrible consequences of violence are nearly always paid for by the innocent victims of powerful forces.
The focus now is on Europe but the ongoing conflict between Israel and the Palestinians continues. It festers through both internal and external forces. It is extraordinary how many people outside of the region believe that you can solve the Israeli-Palestinian conflict by directing hate at one side or the other.
"Peace is the only battle worth waging"

Albert Camus
Help us with REBUILDING LIVES…
DONATE NOW
Richard Martin FRSA, President & Founder.

WE'RE PROUD TO BE PEACE PARTNERS WITH THE GLOBAL IMAMS COUNCIL. REPRESENTING 1300 MUSLIM FAITH LEADERS AND SCHOLARS, 90 NATIONALITIES, IT ENGAGES WITH 70 COUNTRIES, 800 GLOBAL COMMUNITIES.
The Council is honoured to be part of the change you are making in this world and specifically in our region.
The President of the Global Imams Council, Imam Mohammad Baqir al-Budairi is a prominent Islamic scholar and among the leading Imams in Baghdad, Iraq. He is pictured below.
He writes…
"Children of Peace is an organization that has earned our respect. We commend you on your efforts to foster coexistence and bring children of Abrahamic faiths together."
We too are honoured to work with this noble and inspirational organisation in a shared pursuit of peace between faiths, nations and communities.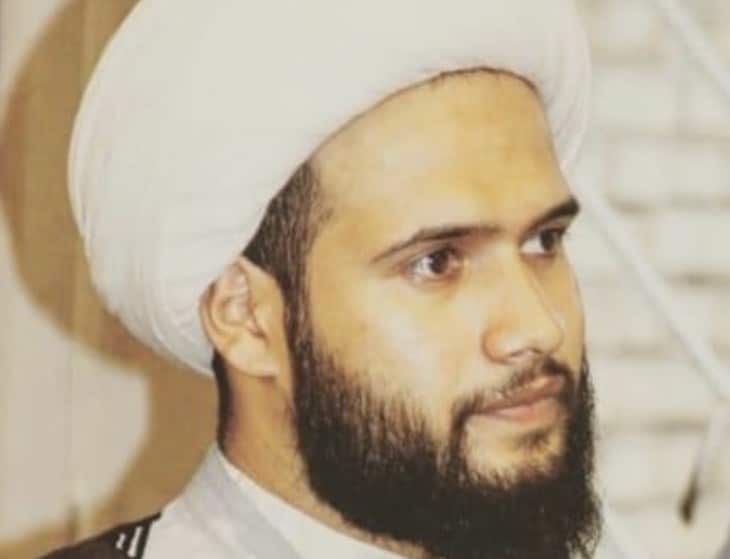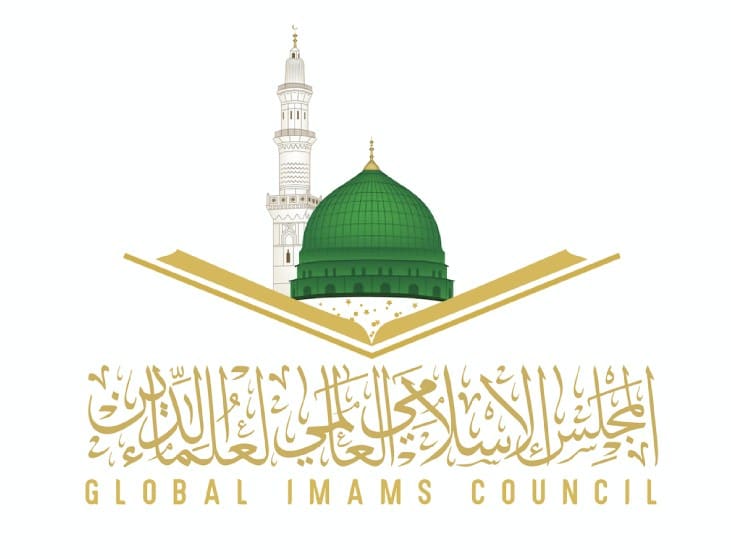 MORE NEW FRIENDS FOR CHILDREN OF PEACE
We welcome four additions to our group of well-wishers.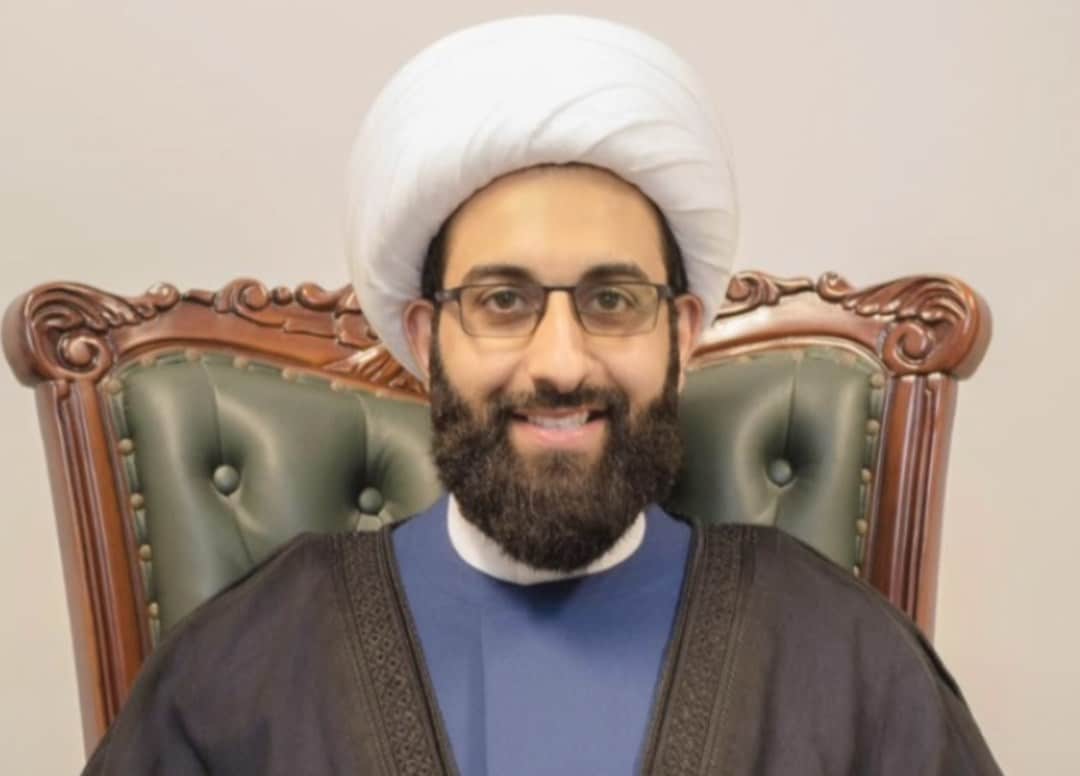 Imam Tawhidi
Imam Tawhidi is one of the world's most influential Islamic clerics. He has recently been elected as Vice President to the Global Imams Council elections in the first landslide victory the Council had ever seen. He writes,
" I am honoured to consider myself a friend to Children of Peace, as I have only heard good tidings about you and the work you do."
We proud to share his principles which are outlined below…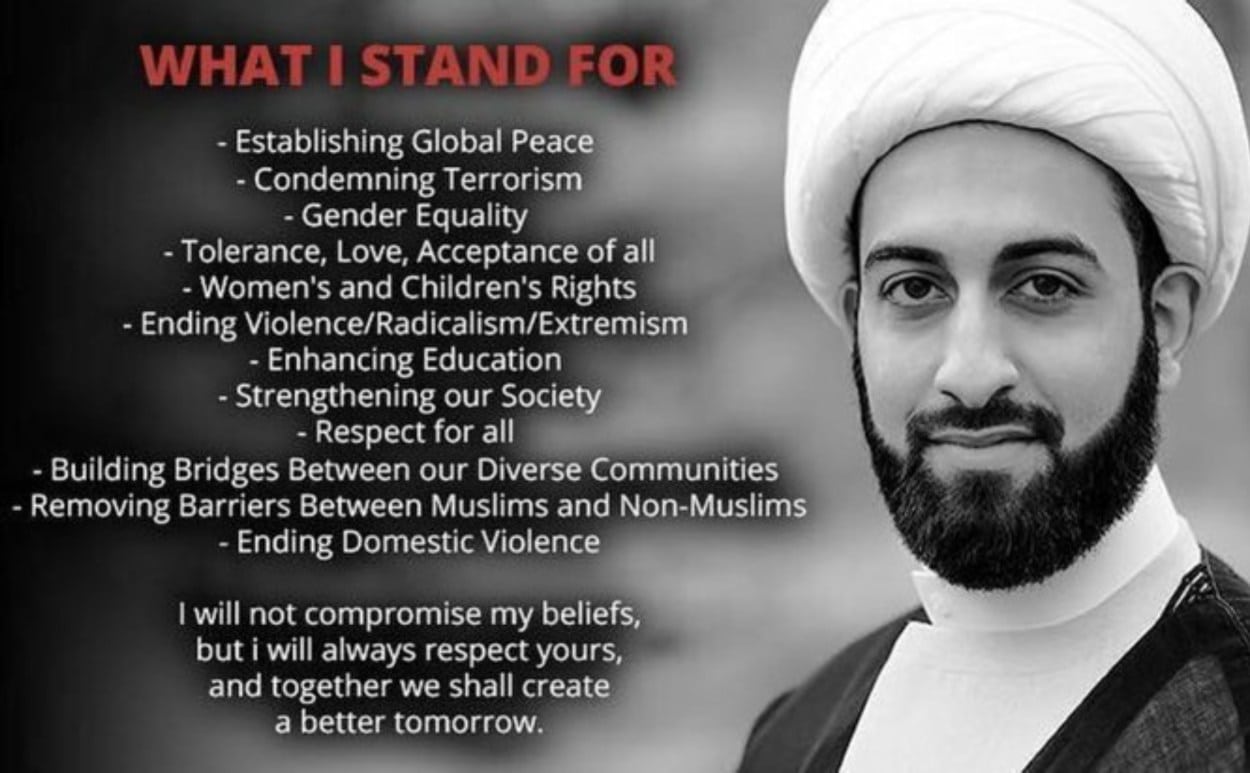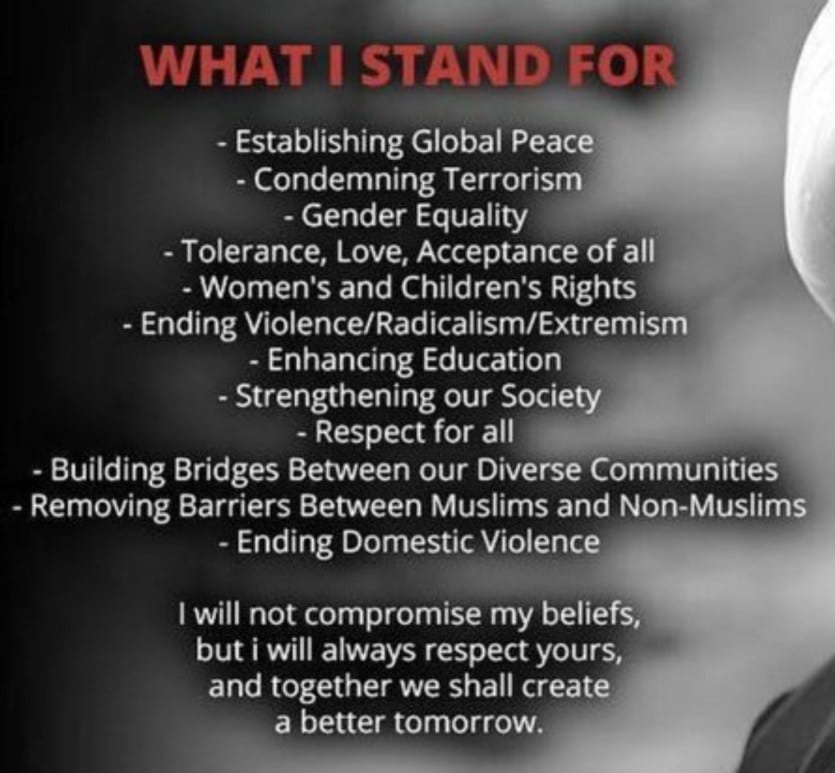 On his election Imam Tawhidi said,
"This is a great responsibility upon my shoulders and I pray that God guides me to serve in the best ways possible.

We may not be able to change the world, but we can definitely make a dent and a positive impact that this and the coming generations can build upon.

This is why the work of Children of Peace is vital, as it bridges between children, assisting them in recognizing the importance of a peaceful tomorrow."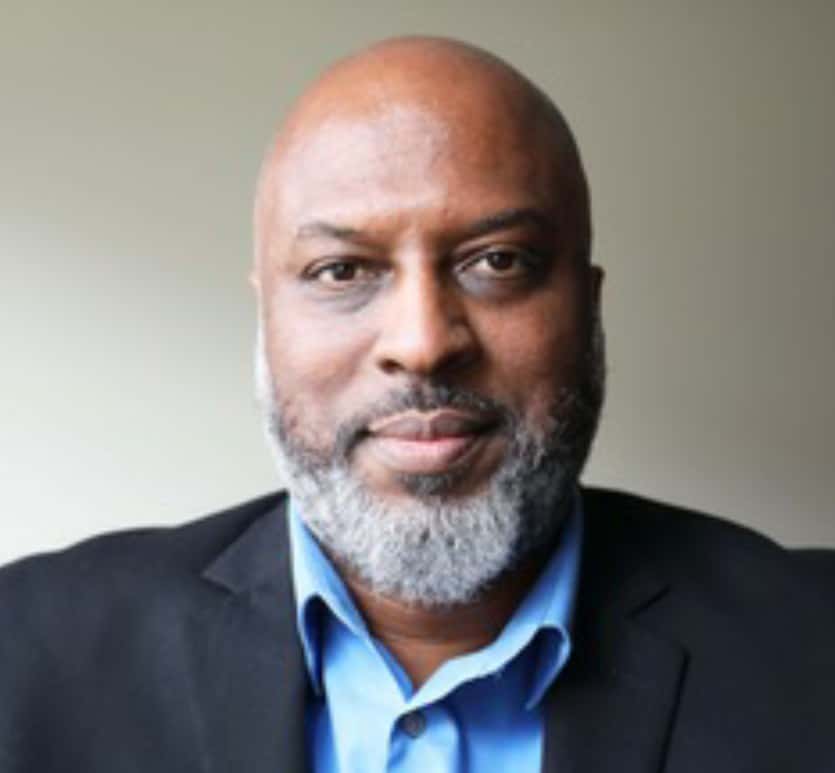 Dumisani Washington
Children of Peace welcomes one of the greatest advocates for Israel, for peace building, for tolerance and understanding.
Dumisani Washington is the Founder and CEO of the Institute for Black Solidarity with Israel. He is also the former Diversity Outreach Coordinator for the over 10-million-member Christians United for Israel, having served for nearly seven years.
Dumisani is the bishop of the Congregation of Zion in Stockton, California and Charlotte, North Carolina (spring 2022).
He is a professional musician (graduate of the San Francisco Conservatory of Music). And he's an author whose latest book is the second edition of Zionism and the Black Church: Why Standing with Israel Will be a Defining Issue for Christians of Color in the 21st Century, © 2021 
 On joining Children of Peace as a Friend, Dumisani Washington states,
"Like Children of Peace, the Institute for Black Solidarity with Israel (IBSI) Is dedicated to a lasting peace between Israelis and Palestinians. This includes working to bring together people of different ethnicities and religious faiths to learn more about the region and what they can do to spread knowledge and understanding."
Children of Peace President and Founder Richard Martin says,
"On a personal note, I have the highest regard for Dumisani and I truly welcome him."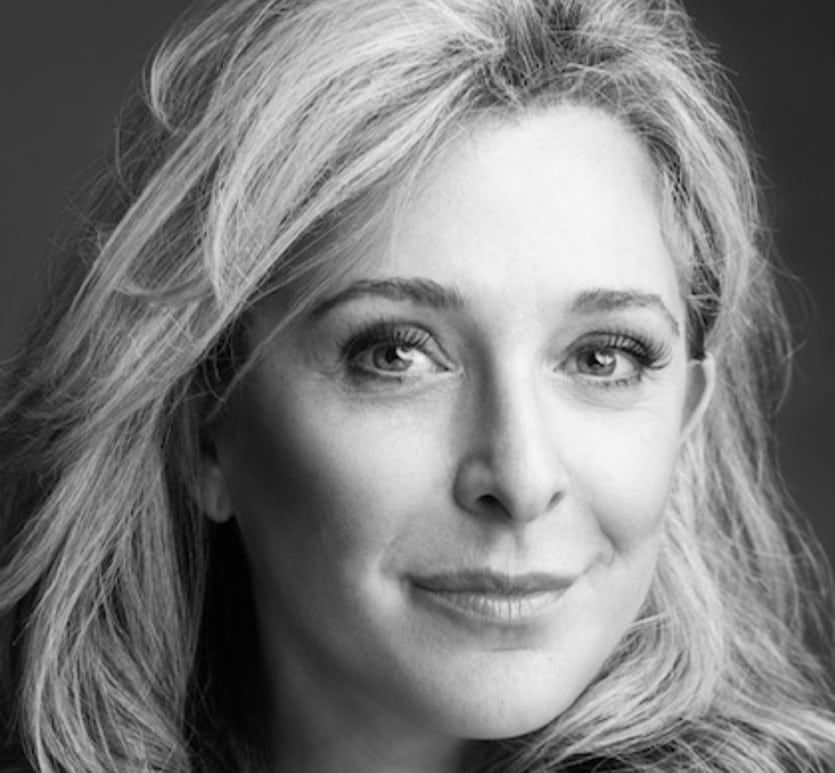 Tracy-Ann Oberman
President and Founder Richard Martin says,
"I am honoured that Tracy Ann has kindly agreed to join us as a Friend. I have long admired her work as an actor and I applaud her courageous stand against rising antisemitism."
Tracy-Ann Oberman is an English television, theatre and radio actor and a narrator. She is widely known for roles including Chrissie Watts in the BBC soap opera 'EastEnders' and Valerie Lewis "Auntie Val" in the Channel 4 sitcom 'Friday Night Dinner'.
She has described Israel as "a country I love", has friends and family living there and has holidayed there throughout her life. In late April 2019, she was one of over 100 celebrities who signed a statement against a campaign advocating the boycotting of the 2019 Eurovision Song Contest which was held that year in Israel.
In December 2019, Tracy-Ann spoke at a rally calling for solidarity with British Jews held by Campaign Against Antisemitism in Parliament Square.
Tracy-Ann tells us,
"I would absolutely like to become a Friend of the charity which does such wonderful work with conflict resolution. Critical thinking, dialogue and personalising the faces behind the rhetoric is the only way."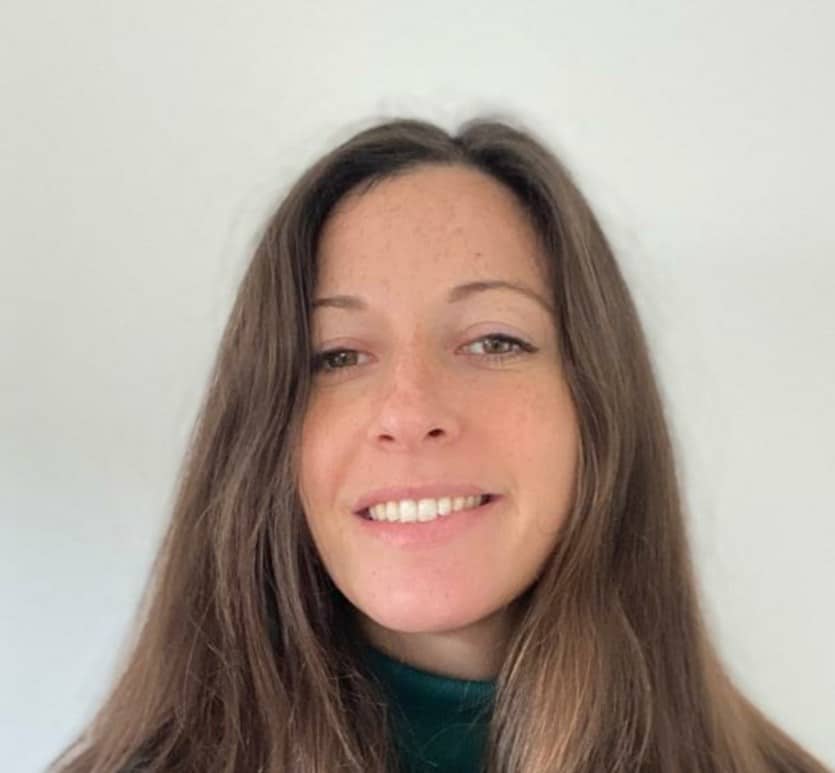 Jesseca Manville
Our long term contributor from Israel, Jesseca is Director of Foreign Relations at Geneva Initiative
Tel Aviv-Yafo, Tel Aviv, Israel. Jesseca has written extensively for our website – informing and updating our worldwide readership on Israeli news, developments and events.
The Geneva Initiative in Israel is an NGO that promotes a peace agreement between Israelis and Palestinians through diplomatic, educational, and public tools. Before moving to Israel, she was an advisor to a British MP who served as Shadow Secretary of State for Northern Ireland and gained experience working on reconciliation efforts in the area.
Jess worked as a journalist for i24NEWS, and also has experience working at the Peres Centre for Peace and Innovation. She holds a BA in International Relations and History from the London School of Economics (LSE), and an MA in Conflict Resolution and Mediation from Tel Aviv University.
Jesseca is an avid supporter of our work and says,
"Mistrust, despair and hopelessness are the silent killers of the Israeli-Palestinian conflict. Children of Peace, with its diverse and impressive networks, works actively to overcome these obstacles, promote reconciliation and to provide opportunities for the younger generations, our future leaders, to become agents of change."
President Richard Martin says,
"On behalf of everyone at Children of Peace I'd like to thank Jess for valuable contribution to our work for peace and her unstinting support over many years."

… is a unique peace network with affiliates on every continent, and especially in Gaza, Israel, Jordan, the West Bank, Turkey, Egypt and Morocco.

Letter from Dalia
Palestinians have a proud and unique cultural history and heritage, demonstrated by costume, fabrics, music, the arts and cuisine. Our Regional Representative and Gaza correspondent Dalia al-Najjar takes a look at the role and importance of the Keffiyah to the Palestinian people.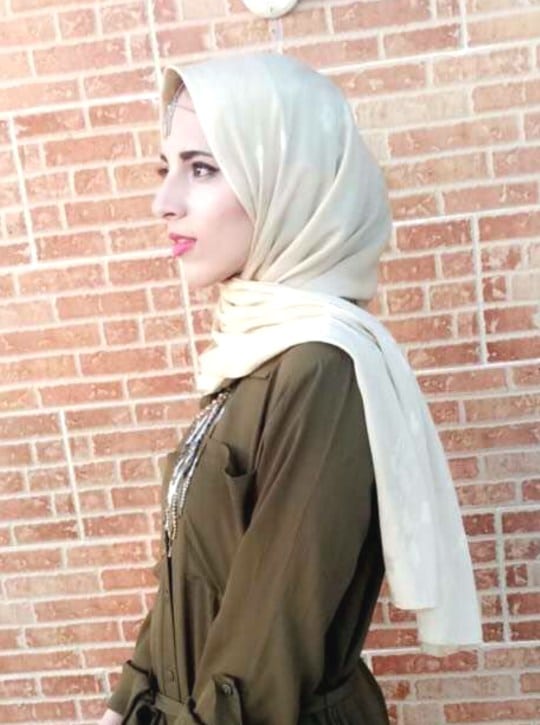 The Palestinian Keffiyeh: More Than a Fashion Statement.
You must have seen the white and black patterned scarf at a pro-Palestine rally or while walking around especially in winter when many Palestinians wear it to keep themselves warm.
In fact, the weather doesn't really matter as Palestinians are proud to wear it at any gathering to express their Palestineness.
The Keffiyeh is a traditional Palestinian headwear that is mainly made from cotton. Traditionally, men in the middle east wore a head-dress (Keffiyeh, Hatta or Shemagh) to protect themselves from the sun as they worked mainly in agriculture. During the Ottoman era, the urban placed the Keffiyeh on their shoulders. Nowadays, men in some countries especially in the Gulf continue to wear headwear as a symbol of masculinity and elegance. Like Mohammed Assaf, Palestinian Singer and UNRWA youth ambassador, shown below.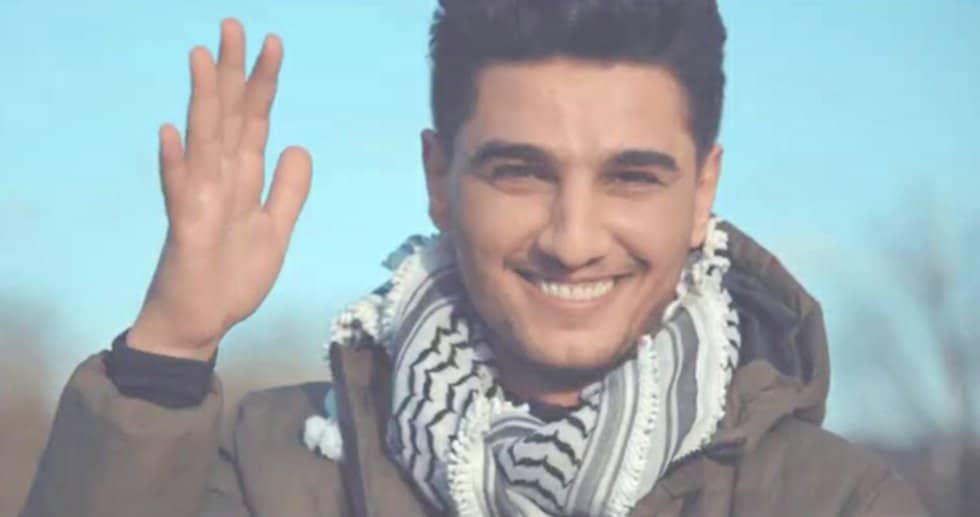 While the Arab headwear varies in colours the Palestinian one is black and white. The largest part of the pattern represents a fishnet to assert the solid relationship between Palestinians and the Mediterranean sea. The bold lines that surround the fishing nets show the trade routes that passed through Palestine throughout history. The other side of the bold lines shows olive leaves which represent resilience and commitment to the land. The olive trees are an inseparable part of the Palestinian heritage and culture.
The patterns of the Palestinian Keffiyeh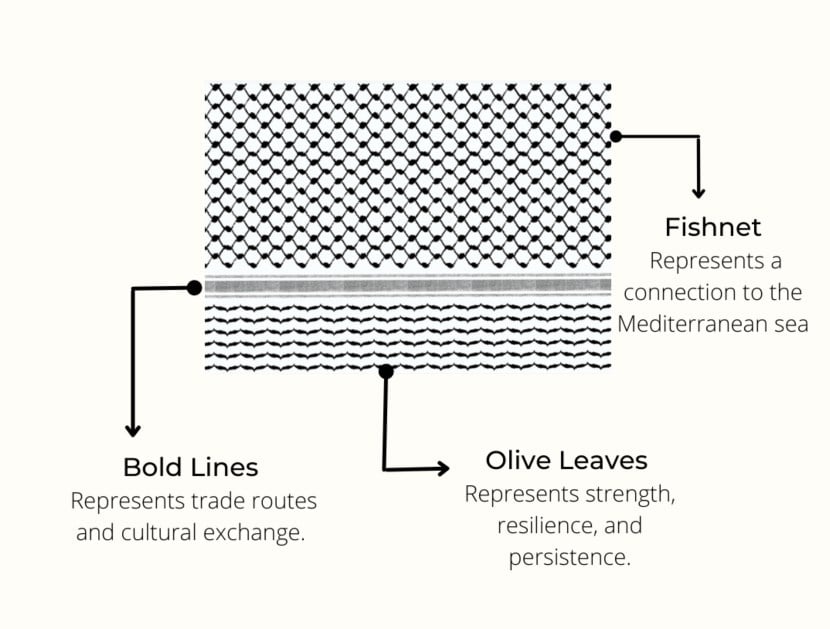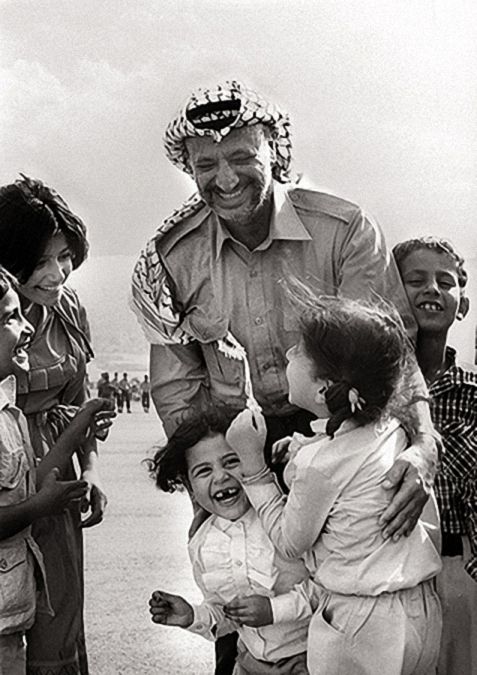 Kaffiyeh became a symbol of resistance during the British Mandate when Palestinian revolutionaries would use it to mask their faces to avoid arrest by British soldiers. As a form of support to resistance, all Palestinians started wearing Keffiyeh as well.
The introduction of the Kaffiyeh to the mainstream was not until the 1960s when Palestinian Liberation Organization leader Yasser Arafat (shown here) started wearing it in solidarity. He wore it in a certain way on his head and over his right shoulder, in a triangle shape to represent the map of historic Palestine pre-1948.
When Israeli occupation authorities banned the Palestinian flag in 1967 up to the Oslo Accords in 1993, the Keffiyeh became a major symbol of Palestinian identity.
In the 80s wearing Keffiyehs became popular with the West, as a token of solidarity and support to the Palestinian cause mainly during the First Intifada in 1987 and the Second in 2000.
Many fashion designers have used the Keffiyeh in their designs, this caused a lot of debate as to whether it's a celebration of culture or dissertation and misplacement of a national symbol.
The Palestinian Keffiyeh remains present in the wardrobe of young Palestinians following the style of their grandparents.
Voices from Israel
In this edition, we welcome Rolene Marks, as our new Israeli correspondent. Rolene is a freelance journalist and broadcaster. She appears on radio, television and has been published in numerous global publications.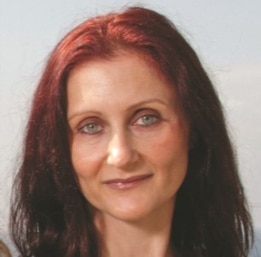 Rolene is an ex-pat South African and resides in Modiin, Israel. She can be heard every day on 'Your Afternoo'n with Howard Feldman and the 'Morning Mayhem' every Friday on Chai FM, a Johannesburg based radio station providing commentary and analysis on Israel and the Middle East.
Marks also lectures on issues as diverse as the Israeli-Palestinian conflict, Israel and the South African narrative, BDS and a variety of other topics.  More from Rolene
Israel – Kaleidoscope of Cultures
Israel is a land of many paradoxes. In this glorious juxtaposition of the ancient and modern, you can walk in the footsteps of the prophets but also be amazed by some of the world's leading cutting edge technology. You can hear the church bells toll at the same time you hear the muezzin call the faithful to the mosque to pray. All while hearing the steady prayers in Hebrew at the Western wall. Israel's cities have their unique personalities that serve to reinforce the country's history, position in the region and story.
But it is Israel's people who are the country's true treasure. Israel is a kaleidoscope of cultures and much like the popular instrument if you seek to look at a different, vibrant picture. All you have to do is adjust your focus.
While Jews have had a presence in the land of Israel for millennia, we have been joined over the centuries by other nations. Some have stayed but most have left and following the founding of the modern state of Israel in 1948, the country has served as home. Not just for the many who have been here through the generations, but also those who responded to the invitation from Prime Minister Ben Gurion, to participate in the ingathering of the exiles.
From all four corners of the world they came. Diaspora communities from every conceivable country, some voluntarily. But many because the threat of persecution meant they needed to leave, and leave quickly.
Israel's modern history is a tale of daring and chutzpah, in the attempt to rescue Jewish communities under threat. No sooner than the State of Israel had been declared, then 850,000 Jews from Arab countries were forced to flee. Many made Israel their home and today the majority of Israel's population trace their roots back to Morocco, Iraq, Yemen and other Arab countries. One of the great advantages of the recently signed Abraham Accords is that many Israelis of Morocco descent now have the opportunity to revisit and trace their roots.
The devastation of the Holocaust saw the genocide of two thirds of Europe's Jews. Many of the survivors who had lost their families and loved ones and saw no future for themselves on a continent that felt hostile, made their way to what was then British Mandate Palestine. They joined the ranks of those pioneers that would help defend and build the fledgling country in the years after Israel was declared a state. Slowly, the exiled were returning home.
In the decades to come, Israel would send rescue missions to Yemen and Ethiopia to bring distressed communities home. The result today is a an Israel that has absorbed Jews from all corners of the world – from India and South Africa, Australia and America, Ethiopia and Russia. 82 nationalities, with many different languages and cultures all call Israel home.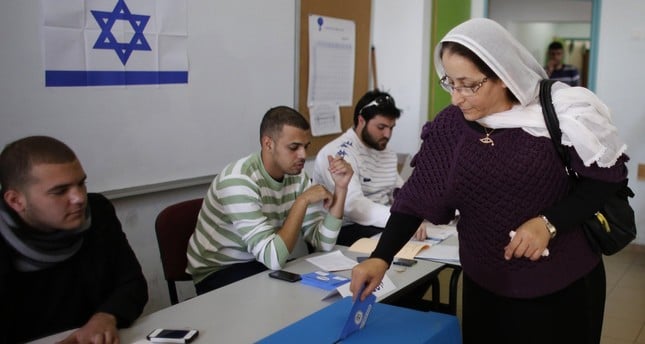 Jews are not Israel's only citizens. At least 20% of the Israeli population are Israeli Arabs Israeli Arabs are fully franchised members of Israeli society and have contributed enormously to the country. While there are still many areas that need improvement, Israeli Arabs serve in the Knesset, holding ministerial positions, lead civil society, serve in the military and are amongst the IDF's most decorated officers, serve in the judicial system as judges, head multi-billion dollar corporations and more.
Arab Israelis follow either the Muslim or Christian religions. Arab Israelis are exempt from compulsory military service but recent statistics released by the Israel Defense Forces (IDF) see a steady yearly increase in the amount of volunteers from the community signing up to serve in the military or perform national service.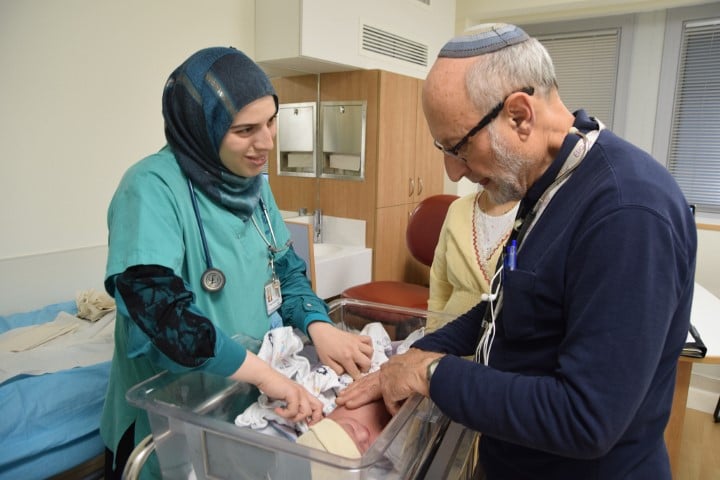 "A covenant of blood"
The relationship between Israel's Jewish and Druze population is so sacred that it is referred to a bond forged by blood. Israel's Druze population makes up about 2% of the population and are fiercely loyal to the country. There are other significant Druze communities in Lebanon and Syria and Israel's community live mostly in the Golan region in the north. Not much is known about the Druze religion but recent Pew research revealed that nearly all Druze (99%) believe in God, including 84% who say they are absolutely certain in their belief. But there are no set holy days, regular liturgy or obligations for pilgrimage, as Druze are meant to be connected with God at all times. Druze are active in public life and subject to the military draft. In fact, for more than four decades, the Israeli military had a primarily Druze infantry unit called the "Herev", (sword battalion).
Israel is the one country in the Middle East where the Christian community is growing. Christians face persecution in many parts of the Middle East and constitute at least 2% of Israel's population and this number is expected to grow. Christians make up 7% of Israel's Arab population, and 77% of Christians in Israel are Arab. The largest Arab Christian population centers in Israel are Nazareth (21,400), Haifa (16,500) and Jerusalem (12,900). Arab Christian women have some of the highest education rates in the country.
Israel is often maligned in the media and definitely misunderstood but on closer inspection, this tiny, vibrant country is not only fascinating because of all its may paradoxes packed into a small patch of land but because of its people, the greatest national treasure.
Rebuilding Lives
The May 2021 war is over FOR NOW but children's suffering goes on - post traumatic stress, morbidity, nightmares. Children of Peace is set to carry out urgent work with our partners. Please support our #RebuildingLives efforts and help the #childrenofconflict.
Photo credit: Lyle Hastie - Unsplash
FOOTNOTES
Latest news from around the region compiled by Sarah Brown.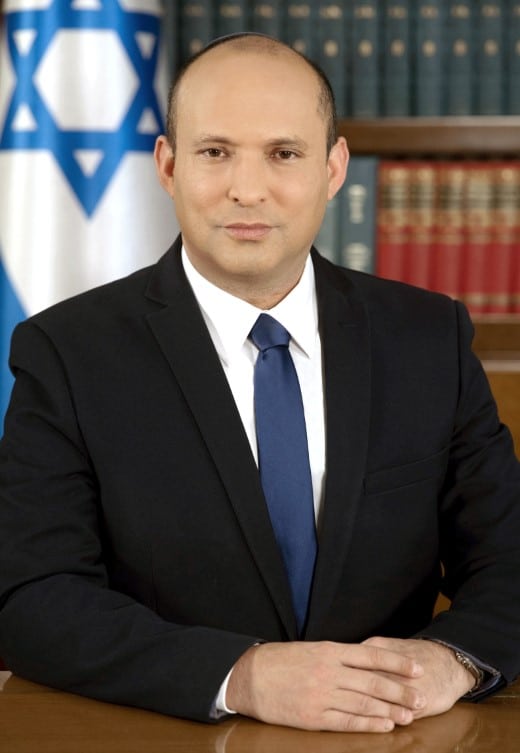 Israel develops closer ties with neighbours
Israel has recently seen a thaw in its relations with several countries in the region, prompted in part by shared concerns about Iran's nuclear ambitions. Prime Minister Naftali Bennett (shown here) met King Hamad bin Isa Al Khalifa and other senior figures on a recent visit to Bahrain.
A deal to promote cooperation over defence issues was agreed. Egypt invited Israel to the Cairo Egyptian Petroleum show – a major regional gas conference – for the first time.
An official visit to Turkey has also been confirmed – President Isaac Herzog will travel to Ankara in March. And earlier in February a delegation of United Arab Emirates politicians travelled to Israel, visiting both Yad Vashem, Israel's Holocaust Memorial, and the Knesset.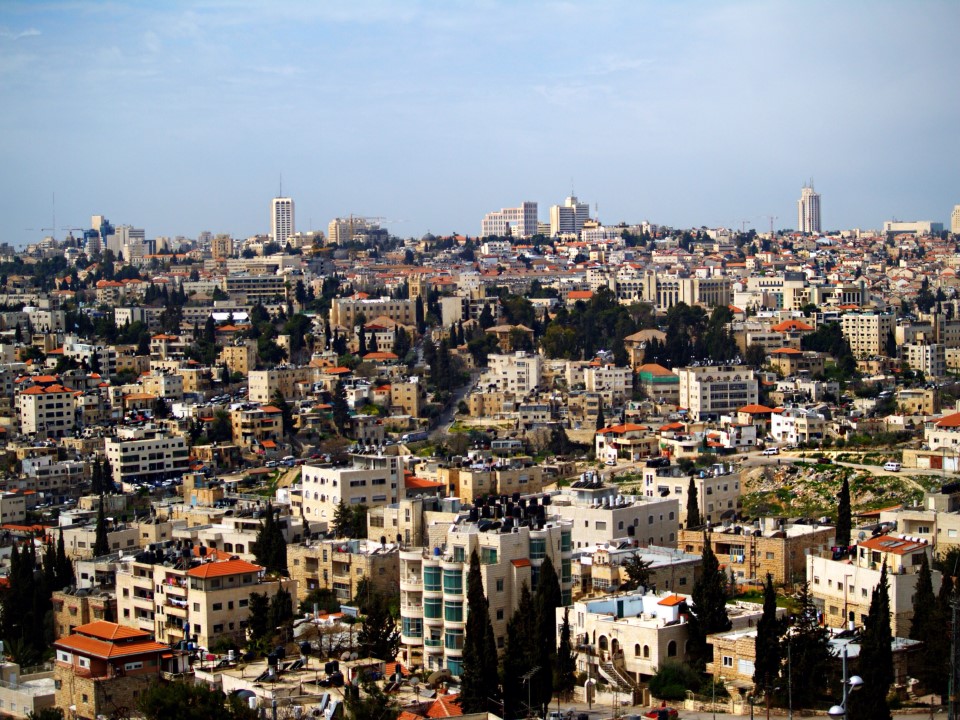 Tensions mount in East Jerusalem
Last May saw clashes in the East Jerusalem neighbourhood of Sheikh Jarrah after several Palestinian families were threatened with eviction. This sparked an eleven day conflict between Israel and Hamas as well as serious street violence between communities in Israel.
There are now fears that further unrest may destabilise the area yet again. A Jewish home has been firebombed, and Itamar Ben Gvir, an MK from the far right religious Zionist party set up a temporary office in the predominantly Palestinian neighbourhood as part of a campaign for a heightened police presence in the area.
Hamas has warned of a severe response if the violence continues.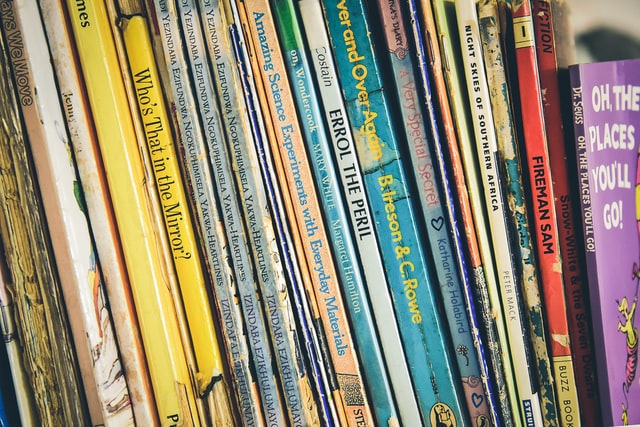 Leicester company rescues Gaza bookstore
Books2Door, a Leicester based bookseller, has come to the aid of a bookshop in Gaza which was destroyed during clashes with Israel in 2021. Books2Door launched a global appeal to support the Samir Mansour shop, and raised £184,000 as well as collecting 150,000 books to restock the store. The new building is three times the size of the one that was destroyed, and will now also house a library. Samir Mansour expressed his gratitude at the response to the appeal.
"The day my bookshop was destroyed, I felt alone, but I found that there was great humanity in people to stand by me.

I thank everyone who helped bring my library back to life. I feel so happy to be able to reopen it."
Children will be among the main beneficiaries of the revived store.
"The only request Mansour made was for Harry Potter books, because they are so popular with children in Gaza. Many people bought new Harry Potter box sets for the drive, said Rukhsana, with one volunteer selling cupcakes and baked goods for a month to raise money to buy JK Rowling and Roald Dahl book sets."
You can read more… 
Nancy Pelosi hails creation of Israel
When she visited Israel in February, Nancy Pelosi, the US Speaker of the House (pictured here), described the creation of the State of Israel as the greatest political achievement of the twentieth century. She reaffirmed the USA's commitment to its ally at a time when the threat from Iran is a cause for grave concern. Mickey Levy, the Knesset Speaker, welcomed her comments, and thanked her for the support she had given in helping approve funding for the Iron Dome missile defence system. Pelosi then went on to Ramallah, for talks with Palestinian Authority President, Mahmoud Abbas. The PA broke off ties with the US when Donald Trump was President, but has re-established relations following the election of President Joe Biden. Abbas called for an end to the eviction of Palestinian families from East Jerusalem, strong action against settler violence, and an Israeli withdrawal to pre-1967 lines.