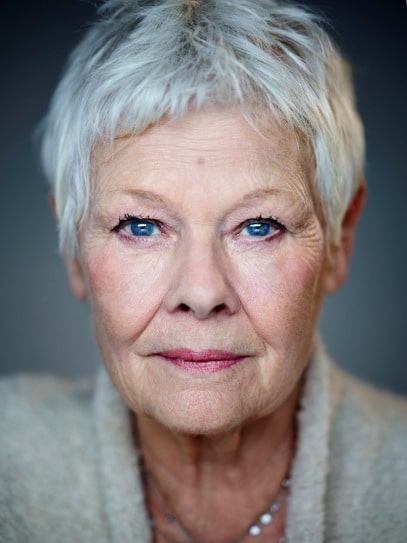 A message from our Patron, Dame Judi Dench
"In a difficult year for the whole world – I am very proud to be Patron of Children of Peace – who have continued to shed light and hope on the lives of the children of conflict in the Middle East.
In 2020, they continued to give nurse training grants to young Gaza women who would struggle to study without their help – through the Razan al Najjar Nurses Bursary.
The work they do in Israel and Palestine is inspirational and I look forward to supporting this important charity in 2021 and beyond."
And from regular contributors
"Although 2020 has been an exceptionally challenging year, it's been heartening to see people coming together to combat the virus and support each other through these difficult times.
Merry Christmas and Hanukkah Sameach to those celebrating, and very best wishes for a Happy New Year in 2021 to all."
"As we look back at the past year and all challenges we collectively faced as humanity, our thoughts turn gratefully to those who have fought in the face of the pandemic the global health workforce, to those who stayed at home, and to our supporters who made many projects possible during these difficult times.
I hope this holiday season will bring peace and good health to everyone. Wishing you a very Happy Holiday season and a prosperous New Year."
"I hope that we have learned from the challenges of 2020 that we have much more in common than that divides us. And that our fate is shared no matter the situation on the ground and that the sanctity of life is the most cherished thing.
I hope that 2021 will be a year for peace, for all of us."
PRESIDENT'S COMMENTS
When 2019 ended few could have predicted the wave of change that has affected the whole world. The impact of COVID-19 on our lives has been an unforeseen catastrophe which will take much resilience and courage to recover from.
Or predict the transformative political landscape across the Middle East and beyond – as Arab and Muslim countries reach out to Israel in friendship – after generations of official boycotts and mistrust.
We are proud of our non-partisan path. We believe in the pursuit of peace between Israel and Palestine. And this update is dedicated to it.
Let me send you the best of seasonal wishes, with the hope 2021 makes peace a reality.
We highlight in this edition (see below) the practical steps Children of Peace has made in 2020 to help train nurses in Gaza. And a new Israeli affiliate, Dream Doctors.
Please… DONATE NOW
Richard.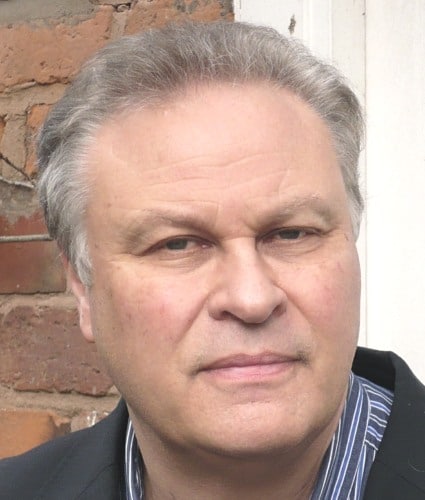 Richard Martin FRSA, President & Founder.
Three new students benefited from our major scholarship this year.
A project which integrates professional medical clowns into  hospitals, with positive results on lots of fronts!
RAZAN AL-NAJJAR NURSES BURSARY AWARDS GAZA 2020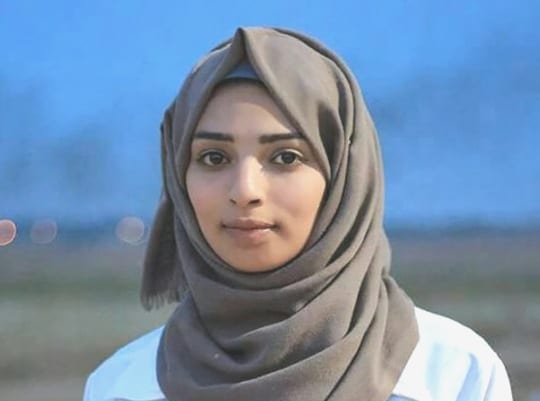 October 2020. At ceremonies by three leading Gaza Universities (Al-Aqsa University, Al-Azhar, and Al-Israa University), our third Children of Peace Razan al-Najjar Nurses Bursary Award was presented to a student from each university.
Awards went to three successful candidates chosen by our affiliate partner the Palestinian Nurses Association (PNA). It's a life-changing event for three young  women from Gaza, where unemployment for females aged 15 to 29 years old is close to 92%.
Our Regional Representative Dalia al-Najjar tells us about this moving and inspirational ceremony:
The three new students who won a scholarship this year are shown below. And two students from last year.

The PNA delegation was led by the head of the association Mr. Khalil al-Dagran, and Mr. Muhammad Farhat. Mrs. Sabreen al-Najjar, Razan's mother was also there. She has been continuously supportive of the bursary, giving mentorship to the awarded students.
The universities were very welcoming. The ceremonies, small due to Covid-19 were held separately in each university. Each had the university's Dean of Health Faculties, heads of Nursing Departments, the winning student, their families, and a PNA three-person delegation.
The Palestinian Nursing Association coordinates with universities and awards the bursaries. So far the bursary has helped seven female students from four universities in the Gaza Strip.
With the hardening economic situation in Gaza, the bursary relieves the burden of many families. It empowers young females to help support their families after graduating.
The bursary pays tuition for at least two years. This enables the students to complete a bachelor's degree in nursing.
It starts with PNA contacting the universities in Gaza for a list of underprivileged and high academic achieving students.
Following screening, video interviews are by the selection committee headed by the Bursary Co-ordinator, Dalia al-Najjar and Bursary Advisor Dr Richard Sloan. A thorough evaluation is made and the committee vote for awardees.
Previously awarded students have improved their academic achievement, indicating how the bursary is helping bright students to shine brighter.
The Razan Alnajjar Bursary was established in 2018 by Children of Peace with the support of Razan's parents to honour the memory and legacy of Razan. She was an advocate for freedom and women's rights and empowerment. But she was shot dead whilst caring for the wounds of peaceful protesters at the Gaza-Israeli border during the Great March of Return demonstrations.
For the generous donations of Children of Peace supporters, the students say thank you. The bursary reminds Gaza that we need brave young women who advocate for their rights and freedoms.
At the universities, the Head of the PNA thanked all those involved in the bursary both in Gaza and abroad. He also graciously thanked the President of the Children of Peace, Richard Martin for his continuous support to the people living in the besieged Gaza Strip.

RAZAN AL-NAJJAR
Razan was injured more than 10 times during Gaza protests, but this did not stop her from continuing her journey to fulfil her medical mission. Razan already believed the Israeli army was targeting her months before her death. In April, she told 'Al Jazeera' media that Israeli soldiers had shot directly at her multiple times as a warning not to tend to the wounded in the protests.
Before her death, she had become an icon of bravery and grace in Gaza, as both local and international media published many images of her online. Razan was shot dead whilst tending to injured protesters 1 June 2018.

SABREEN AL-NAJJAR
Sabreen Alnajjar is the mother of Razan and writes in support of the bursary,
"As a parent, it was painful to me, not being financially able to support Razan, to get the degree she dreamed of. She struggled a lot chasing her dream, making all of us proud. I wish we could have been able to make it easier for her.

I am hoping that the Razan al-Najjar Bursary will help to remove the financial obstacles many students face as poverty is steeply rising in Gaza. My daughter Razan had just started her nursing degree and I worried about our capabilities to support her with our very limited income. It kept me up at night. I hope that this Bursary will put a lot of hearts and minds at ease.

She was an angel of mercy that everyone admired. She was a role model with great values. We believe that humanitarian work doesn't have a limit. We support education and nursing and are proud of this Bursary. And grateful to everyone who is working on it and supporting it."
Below are last year's awardees…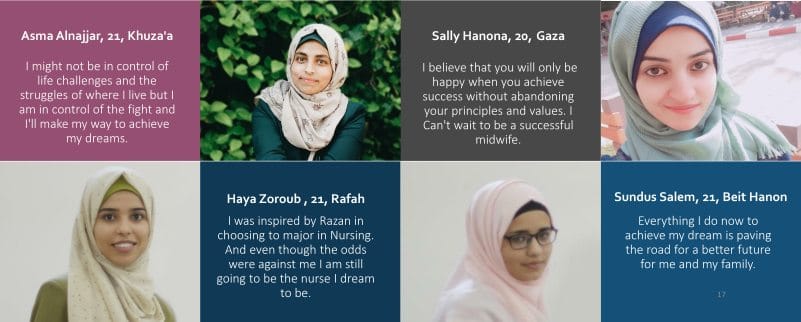 … is a unique peace network with affiliates on every continent, and especially in Gaza, Israel, Jordan, the West Bank, Turkey, Egypt and Morocco.
THE DREAM DOCTORS JOIN US
Children of Peace is delighted to welcome a new affiliate – Dream Doctors to our Coalition of Peace, the single largest peace network across the Middle East.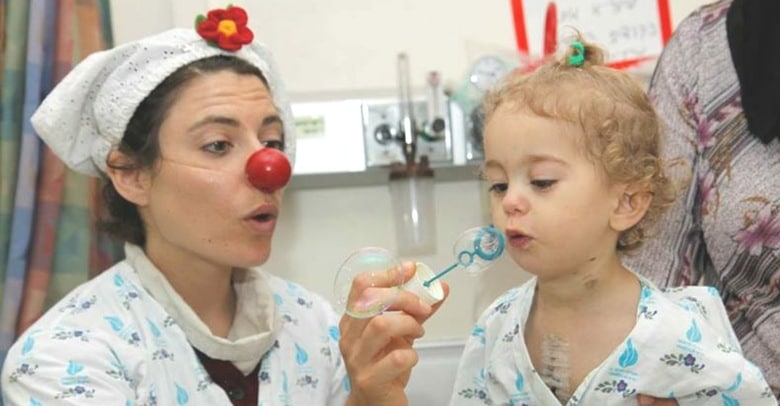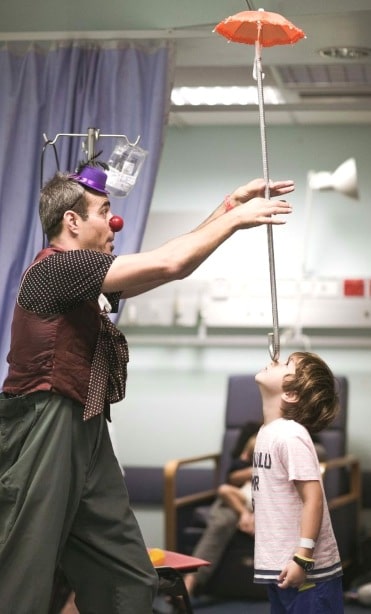 Tzipporah Eisen tells us about their extraordinary work:
Founded in 2002, the Dream Doctors Project is a unique non-profit organization that integrates professional medical clowns, 'Dream Doctors' into Israeli hospitals by training them to work as integrated members of multidisciplinary care teams.
The Project's trailblazing approach aims to promote medical clowning as an officially recognized paramedical profession. Dream Doctors' research-proven methods improve the well-being of hospitalized children, enhance healthcare delivery, and alleviate anxiety among patients and their family members.
Dream Doctors are dedicated to providing specialized care through to ALL hospitalized children – regardless of the patient's race, religion or cultural background.
Dream Doctors aim to advance the field of field of medical clowning on a global scale so that children all over world will benefit from this specialized method of therapeutic care. Dream Doctors participate in humanitarian relief missions and receive specialized training for intervention in crisis.
 We support the work of Children of Peace because "every child deserves a Dream Doctor".
 Our accomplishments include:
Encounters with more than 1,800,000 hospitalized patients in Israel.
Participation in more than 20 international humanitarian relief missions to disaster zones around the world including Nepal, Haiti, Uganda, Ethiopia, Chad, Thailand, Brazil, the Philippines, Angola, China, Germany, Greece, and the Bahamas, among others.
Funded 40 scientific research projects, 24 published.
Dream Doctors are the only medical clowns in the world still working regular shifts in hospitals since the coronavirus outbreak, and directly with Covid-19 patients inside corona wards.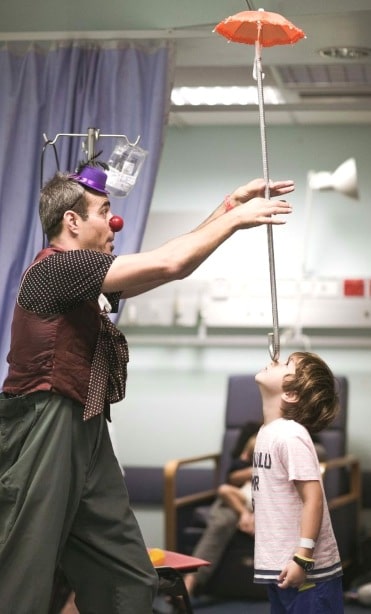 Children of Peace's President, Richard Martin says…

"We are delighted to welcome Dream Doctors to our peace network. With the world struck by the COVID pandemic, children need the hope and joy that Dream Doctors bring."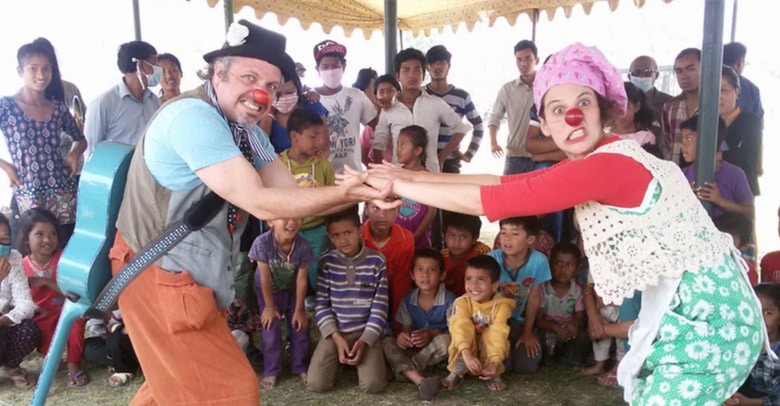 HELP OUR IMPORTANT WORK, PLEASE!
Committed volunteers keep costs down. 91% of donations directly helps the children.
Use JUSTGIVING to easily raise funds for us. For whatever!
Improve the lives of children and build peace. Help by giving online.
And there's loads of other ways you can help our cause. Find out.