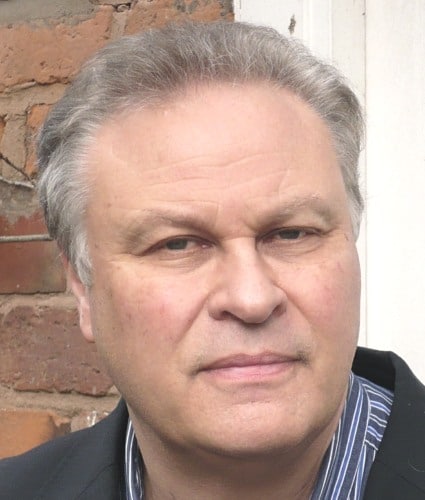 For over 70 years the Israeli-Palestinian conflict has been characterised by long periods of cold warfare where both sides reach an impasse or truce. Only to be interrupted by sudden eruptions of hot conflict, violence and terror.
Since Oslo, peace negotiations have been stalled, adding to the frustrations of the Palestinian people hoping for an independent state. And for Israelis longing for peace and security. Resolution to the conflict has seemed as far away as ever.
Yet, this endless cycle of hot-cold conflict is witnessing change – the rapprochement between the Arab World and Israel.
In the last months, Gulf nations have reached out to Israel with the hand of friendship. Countries that had no diplomatic relations with Israel or had even recognised Israel's existence are developing ties through peace accords that would have been thought unthinkable just a year ago.  The United Arab Emirates and Bahrain first opened the door to this change, to be quickly followed by Sudan.  Kuwait, Oman, Tunisia and Morocco may be next.
There are many reasons for this. Sunni Muslim states fear the rise of Iran as a regional power and its perceived support for Yemeni rebels, Hamas and Hezbollah. For Gulf powers, it's more than just a case of the "enemy of my enemy is my friend". There are economic, technological and global dividends too.
For Palestinians, this volte face is seen as a disaster. Gulf States have long been the engine of support for Palestinian statehood. Palestinians understandably feel deserted and that their cause is lost.
The only real peace accord that matters is a peace deal between Israel and the Palestinians, leading to a Palestinian state and full security for Israel. If the Gulf nations can help make that happen, then there really will be something to celebrate.
Please… DONATE NOW
Richard Martin FRSA, President & Founder.
This time round we have…
Two new Friends.

A letter of support from the UK Foreign Office.

Plus Dalia and Jesseca's missives, and Footnotes.
"COVID19 is possibly the most dangerous worldwide pandemic since the 1918 Spanish Flu when over 50 million people perished in the aftermath of the First World War. In this new tragedy, the elderly, the sick, the poor and the undernourished are the most vulnerable – particularly in Gaza, Israel and the West Bank."
We are delighted to welcome Sulaiman Khatib and the Most Reverend Stephen Cottrell. 
Israeli journalist Jesseca Manville looks at recent peace accords with Gulf nations.
Latest news from the region including rapprochement between Israel and its neighbours.
TWO NEW FRIENDS OF CHILDREN OF PEACE
We are delighted to welcome two new distinguished Friends of our charity, a leading Palestinian peace activist Sulaiman Khatib and the Archbishop of York, Stephen Cottrell.
Sulaiman Khatib…
… is co-founder and co-director of Combatants for Peace. Sulaiman has been nominated twice for a Nobel Peace Peace – in 2017 and 2018. He is co-founder and a Board member of the Mideast Initiative and closely involved in the former activists spiritual  healing  programmes.
As a Palestinian peace organiser, Sulaiman has been recognized internationally for his contributions to promoting, peace, social justice and equality for all.
He was incarcerated at the age of 14 for taking part in the violent resistance against the occupation. After studying the life and works of Nelson Mandela, Martin Luther King Jr and Gandhi in Israeli prison, Sulaiman became committed to non-violent resistance and activism as the method to free his people. He is a renowned speaker and lecturer worldwide.
He tells us:
"As youth workers and peace activists , I deeply support the work of Children of Peace. Growing up in a conflict zone I personally experienced a tough and hard childhood, so I'm fully aware how important it is to work with future leaders in our communities both locally and globally. Children carry the traumas from past generation and we need to find ways to heal and stop it".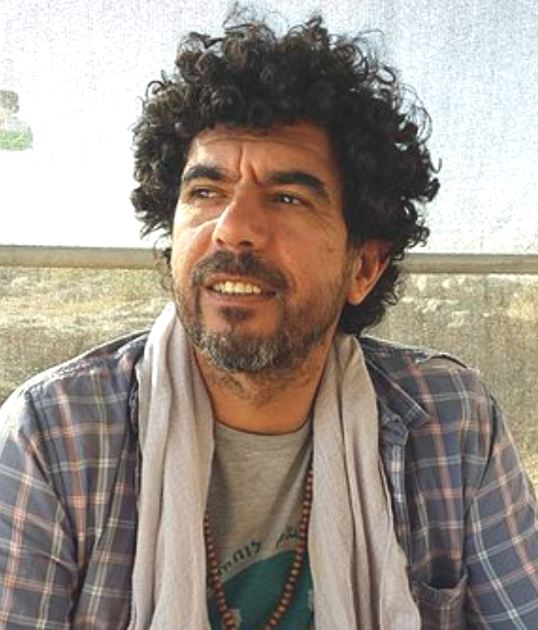 Archbishop of York, Stephen Cottrell…
… trained for ministry at St Stephen's House, Oxford, in 1981 and was ordained deacon at the age of 25.
Serving his curacy in Christ Church and St Paul's, Forest Hill, south London, in the mid-1980s he was priest-in-charge at St Wilfrid's, in Parklands, a council estate parish in Chichester from 1988 to 1993. He also served as Assistant Director of Pastoral Studies at Chichester Theological College at the same time. He then moved to West Yorkshire, as Diocesan Missioner and Bishop's Chaplain for Evangelism in the Diocese of Wakefield and in 1998 he also became a member of Springboard, the Archbishop of York and Canterbury's team for evangelism.
Throughout this time he adopted Huddersfield Town as his team alongside his beloved UK soccer team Spurs.
In 2001, he was called south to become Canon Pastor of Peterborough Cathedral and three years later was consecrated as Bishop of Reading. He became Bishop of Chelmsford in 2010 and served there until 2020 when he became the 98th Archbishop of York. He also chairs the Board of Church Army. Based in Sheffield, but working across the British Isles, Church Army is an organisation committed to evangelism and social justice. He is Bishop Protector for the Society of St Francis.
Archbishop Stephen Cottrell said:
""I commend Children of Peace for their efforts in promoting peace and understanding between the children of Israel and Palestine. As a Friend of this charity, I pray that their work will encourage peaceful communities to grow, live and work together, enabling children to flourish and live alongside each other in safety."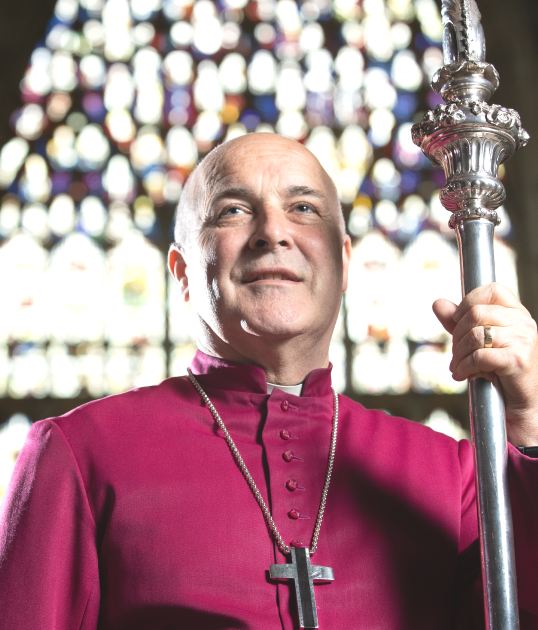 BRITISH FOREIGN OFFICE MESSAGE OF SUPPORT
In July 2020 the British Foreign & Commonwealth Office wrote to Richard Martin FRSA,  President of Children of Peace in support of our work in protecting children and advancing the cause of peace between Israel and Palestinians.
"We would like to thank you… for the continued important work undertaken by Children of Peace across the Middle East."
READ THE FULL LETTER
July 2020
Our reference: TO2020/13839
info@childrenofpeace.org.uk
Thank you for your letter of 1 July to the Prime Minister about the work of Children of Peace. The Near East Department in the Foreign and Commonwealth Office (FCO) has been asked to respond.
We would like to thank you for your support and for the continued important work undertaken by Children of Peace across the Middle East.
Children in the Occupied Palestinian Territories (OPTs) are suffering as a result of the long-lasting movement restrictions and the serious constraints imposed by the Israeli occupation. We are particularly concerned about the continued reports of ill- treatment of Palestinian minors in Israeli military detention. As the Minister for the Middle East and North Africa made clear in his last letter, we remain committed to working with Israel to secure improvements to the practices surrounding children in detention.
Our Embassy in Tel Aviv and Consulate-General in Jerusalem work closely with all sectors of society, including ultra-Orthodox communities, the National Religious, Israeli Arabs and Palestinian communities affected by the conflict to encourage support for and progress towards peace. Her Majesty's Government also supports a people to people programme, which aims to bring together Israelis and Palestinians to cooperate on issues which can have a positive impact on both communities and build understanding between people on both sides of the conflict, helping build support for a peaceful, negotiated resolution.
We also have a regular dialogue with both the Palestinian Authority and the Government of Israel in which we reiterate the need for both sides to prepare their populations for peaceful coexistence, including by promoting a more positive portrayal of one another to contribute to building the conditions needed for peace.
Yours Sincerely,
Near East Department
Foreign and Commonwealth Office
… is a unique peace network with affiliates on every continent, and especially in Gaza, Israel, Jordan, the West Bank, Turkey, Egypt and Morocco.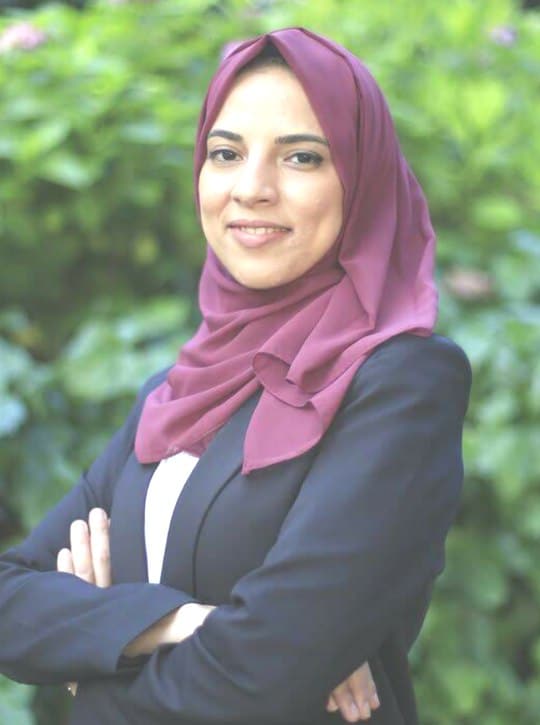 Our Gaza correspondent Dalia al Najjar looks at how the Miqdad initiative brings light into the lives of Gaza children during the Covid pandemic.
A remote entertainment initiative: responsible fun time in Gaza!
After the spread of coronavirus in the Gaza Strip outside of the quarantine centers for the first time on August 24th, the Hamas-led government in Gaza imposed a lockdown to help curb the outbreak in the blockaded strip, although the authorities have recently eased the restrictions in some neighbourhoods.
With education being online as for the rest of the world, Gazan children are struggling to stay at home. As more than 50% of families are below the poverty rate, most big families are living in very limited spaces, which is a fertile environment for siblings' scrimmage and frustrations.
This led a group of Palestinian activists to start many initiatives,  for example, the clown Alaa Miqdad, from the Al-Shati Palestinian refugee camp, west of Gaza City, started live entertainment sessions for children via Facebook.
The Miqdad initiative comes alongside many recreational initiatives that are implemented by individual youth efforts, in line with the curfew measures imposed in Gaza aiming at raising children's spirits and improving their psychological state.
Those youth initiatives seek to motivate children to stay at their homes and to teach them about hygiene practices they should know as the pandemic spread overpopulated strip. In their live sessions through Facebook, Miqdad talked about methods of sterilization and hygiene in comedic and entertaining ways.
The broadcast seeks to advise children about the importance of staying home, in addition to helping parents to prepare their children for the lockdown. In addition to sending a message to parents about the need to play with their children so that they do not become bored and anxious.
With the gradual easing of the restrictions, Palestinian activist Fadi Al-Lidawi took the initiative to the streets where the clowns took to the neighborhood of the Nusiarat Refugee camp and performed for a masked crowd of children looking down from windows and balconies of their homes in a remarkable scene.
All initiatives were performed with utmost care for social distancing rules after the spike in the number of cases.
The initiatives that are implemented by individual efforts come in light of the children's urgent need for such activities that bring joy to their hearts.
It is noteworthy that a series of measures were taken in the Gaza Strip with the start of the outbreak of the virus. The most prominent of which was the suspension of work, including educational institutions, official and private workplaces, preventing gatherings and closing markets, mosques, cafes, clubs and wedding halls.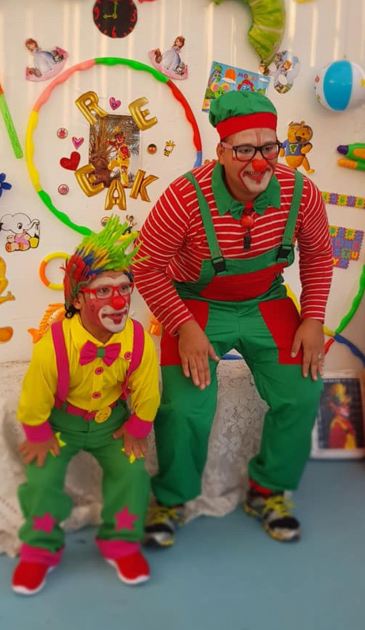 VOICES FROM ISRAEL
In the latest of her regular series, our Israeli correspondent Jesseca Manville, Director of Foreign Relations, Geneva Initiative, looks at recent peace accords with Gulf nations.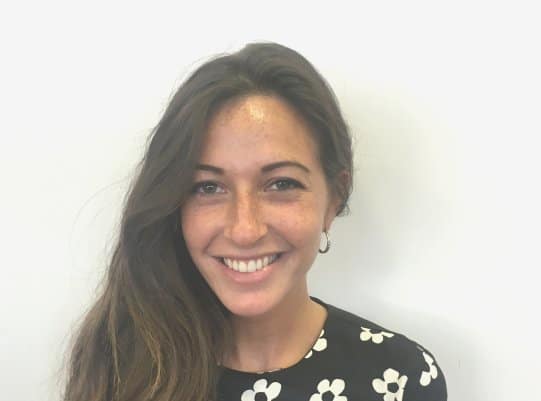 The View from Israel: Abraham Accord Agreements
Taken from a purely Israeli perspective, it is hard to find fault with the recent agreements signed between Israel, the United Arab Emirates and Bahrain. Offering boundless opportunities for technology, health, security, tourism and economic bilateral deals, the fruits to be reaped by both parties are open for the picking (well, apart from F35s). Not to mention the emotional regional security it provides to Israel and equally so, the bolstering of the anti-Iranian alliance it offers to the Sunni Gulf States. With it, de jure annexation of the West Bank has been immediately suspended, and removed from the agenda.
In a recent poll conducted by Channel 12, an unprecedented 77% of Israeli respondents expressed support for the UAE agreement, whilst a mere 17% said they preferred the annexation path instead. These figures are telling of the Israeli consensus view on recent developments, indicating a strong understanding that bilateralism, rather than dangerous unilateralism, is the only path to unlocking regional harmony. For years, "making peace with the Arabs" seemed a distant and remote prospect for Israelis, crystallized by the brokering of the Arab Peace Initiative in 2002 (which said that the 57 Arab and Muslim states will only establish "full diplomatic relations" with Israel, in exchange for a "comprehensive peace agreement" with the Palestinians).
Therein lies the issue for many on the left of the Israeli political spectrum, who share the Palestinians' uneasiness, that the recent developments have upended the consensus Arab view on the conflict and have created a false illusion that "peace for peace" is possible in all contexts. In essence, implying that Israel need not pay a huge price for its much-coveted peace deals, and that even if the occupation continues (and de facto annexation endures) the agreements will still proceed. Acknowledging these very legitimate concerns, there is also expectant hope that the shifting regional dynamics can be leveraged as a bridge to revive a political process between Israelis and Palestinians if partnered with smart diplomacy.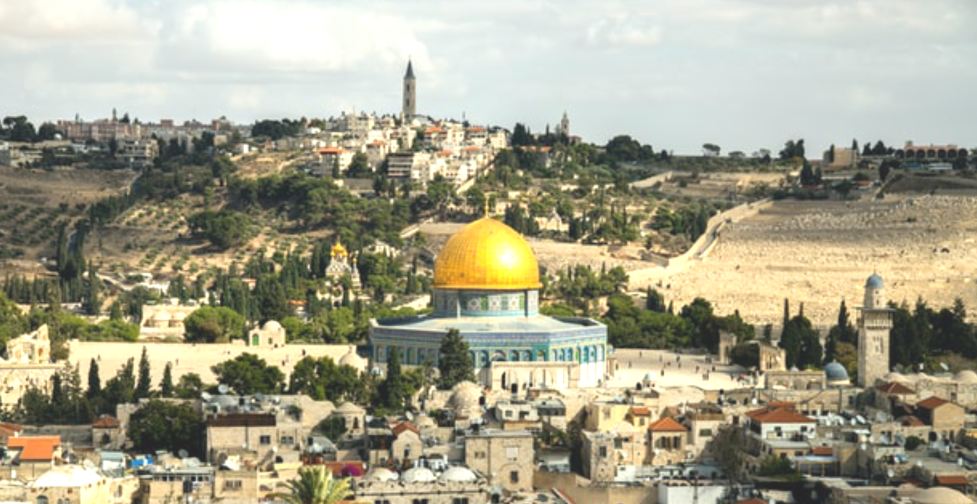 Photo credit: Sander Crombach, Unsplash
The minority 17% mentioned above comprises of those on the Israeli political right and from the settler communities whose hopes for "applying Israeli sovereignty" and the fulfilment of their Greater Israel agenda were quickly dashed when annexation was usurped. Feelings of frustrations followed, and anger that they had been deceived with fake promises. With the credibility of the two-state solution intact, their opposition to the move also lies in the hard truth that the realisation of a Palestinian state remains concretely achievable. Especially now the notion itself has received the endorsement of both the US and Israeli administration (in very broad terms).
Civil society organisations, like the Geneva Initiative, will continue tirelessly to advance the cause of peace between Israelis and Palestinians. There may be challenges on the road ahead but, in tandem with our partners in the international community, the current political momentum can be used to reach a negotiated two-state solution and to build a better future for all.
HELP OUR IMPORTANT WORK, PLEASE!
Committed volunteers keep costs down. 91% of donations directly helps the children.
Use JUSTGIVING to easily raise funds for us. For whatever!
Improve the lives of children and build peace. Help by giving online.
And there's loads of other ways you can help our cause. Find out.
FOOTNOTES
Latest news from around the region compiled by Sarah Brown.
Photo credit: Txalapartari, CC BY 3.0, via Wikimedia Commons
Further signs of rapprochement between Israel and its neighbours
There is continuing evidence of a thawing of relations between Israel and the Gulf states and other countries in the region. Jordan and Israel have recently reached an agreement over allowing flights over both countries' airspaces, and it is reported that Sudan is also seeking to open dialogue with Israel. In a particularly symbolic recent move, the foreign ministers of Israel and the United Arab Emirates made a joint visit to the Holocaust Memorial in central Berlin earlier this month following September's US-brokered deal to normalise relations between the two countries.  Israel and Bahrain also look set to resume diplomatic relations.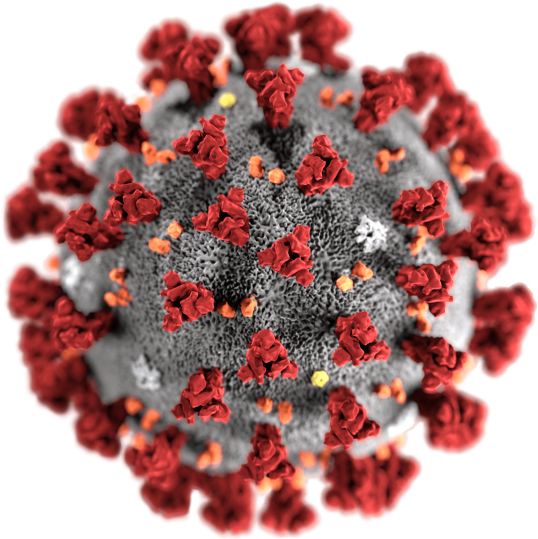 The effects of Covid-19 on children's schooling in Israel and Palestine
Children in Gaza have been particularly seriously affected by the devastating virus. Electricity shortages and internet disruption make any form of remote learning a challenge.  Although schools reopened briefly at the end of the summer, an outbreak in the strip has led to a further shutdown. Many children lack access to textbooks or modern computers and are trying to learn with the aid of only a mobile phone. One parent described to Aljazeera the challenges faced in getting homework to her children's teachers.
"When my children get homework from their teachers on WhatsApp they write it on paper, I take photos for the answer and then I send to the teacher over WhatsApp to get their evaluation and feedback"
In the West Bank two schools in the Nour Shams refugee camp had to close earlier this month following an outbreak. In Israel schools remain closed following a second lockdown although kindergartens and nursery schools will soon reopen. The children won't be required to wear masks but will have to bring in a form each day to certify that they are healthy.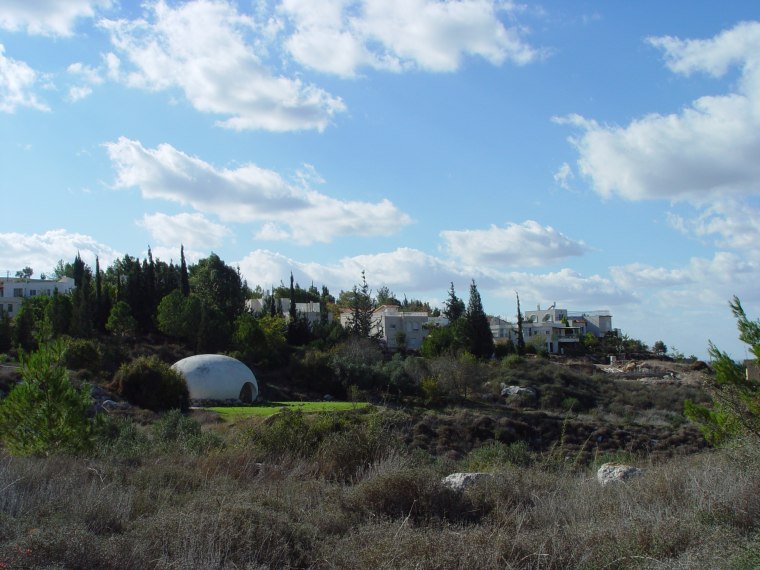 Coexistence beacon Neve Shalom under attack
Last month this peaceful community where Jews and Arab-Palestinians live together in harmony was hit by alleged arson attacks.  Two fires broke out in the community's school last month, burning down the main building of the School for Peace. The town is located near Latrun, which lies between Jerusalem and Tel Aviv, and it is 'dedicated to building justice, peace and equality in the country and the region.'
"In a place where books are burned, people will also be burned. Whoever burns a school and library is a terrorist who won't hesitate to burn a family as well," tweeted MK Ofer Cassif, the only Jewish MK in the Joint List of Arab parties. "When the prime minster himself incites against Arabs and the left, the 'Bibistim' [slang term used to refer to 'Bibi' Netanyahu supporters] will go and burn the society as a whole."
You can read more about this story.
Talks between Israel and Lebanon over maritime dispute
It has been 30 years since talks have been held between Israel and Lebanon but recently the UN hosted discussions near the border between the two countries in order to try to resolve a long running dispute over territorial waters where there may undersea natural gas reserves. There are no formal diplomatic relations between Israel and Lebanon, and both sides had been playing down the significance of these talks although US secretary of state Mike Pompeo pronounced them 'historic'.