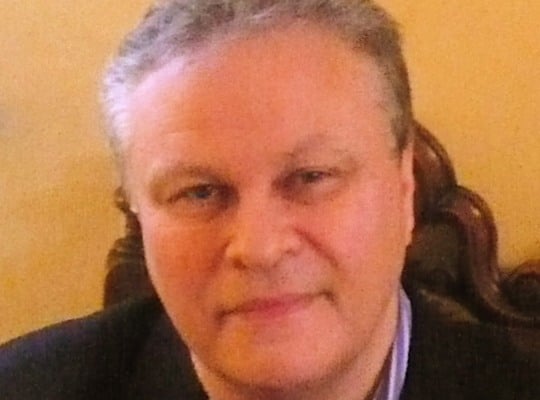 "Blind hatred leads only to a world of greater darkness."
I write this in the week that reconciliation talks between Palestinian movements Fatah/PLO and Hamas – brokered by Egypt and the USA – have successfully concluded with all parties signing up for power sharing.
It comes after years of bitter tribal in-fighting between factions. The Palestinian Authority leveraged huge pressure on Hamas through economic sanctions, cutting off power to the enclave by refusing to pay Israeli power companies, causing terrible outages that affected air conditioning and hospital operations and stopping salaries to over 300,000 Gazan civil servants. Hamas retaliated by executing Fatah members as so-called "Israeli spies".
Both sides are facing a new reality. For Hamas and the Egyptians, the debacle over Qatar, the rise of Daesh-linked militants in the Sinai, the Trump administration are all factors in changing the political terrain.
There are sticking points. Both the Israelis and Palestinian President Abbas want the armed wing of Hamas disbanded. The Palestinian Authority insists that Hamas militants integrate into the PA security forces.
Palestinians across Gaza and the West Bank are rightly celebrating this huge achievement. This is an important step forward towards a future Palestinian state
We thank you for your continued support.
Please… DONATE NOW
Richard Martin, President & Founder.
This time round we have…
A gala night in support of us. The play 'Oslo'.

A support message from Justin Trudeau.

Khalil Shikaki, director of the Palestinian Center for Policy and Survey Research talks to us.

Two new groups join us.

Plus Dalia's missive, PeaceChild, and Footnotes.
Our team at the Gala Night *
OSLO GALA NIGHT – A GLITTERING SUCCESS
In support of Children of Peace and the International Peace Institute
11 October 2017, a special Gala performance of the Tony award winning play 'Oslo' was held at the Harold Pinter Theatre in London after a successful run at the National Theatre. 'Oslo' – the story behind the 1993 Israeli-Palestinian peace talks – has been rightly called a "masterpiece" by critics. For many, it reveals how close both sides were to finding peace.
Stars from stage and screen, together with ambassadors and leading politicians filled the auditorium – including Friends of Children of Peace, Sir Patrick Stewart and David Baddiel. Children of Peace Board Members and supporters (shown below) met the cast, including acclaimed actor Toby Stephens who plays Norwegian diplomat, Terje Rod-Larsen in the lead role.
The evening was a glittering success – raising both awareness of and funds for our peacebuilding work. Special thanks goes to Jan Baister, The National Theatre, Ambassador Theatre Group, Gavin Kalin Productions and Glass Half Full Productions, plus the Harold Pinter theatre and supporters of Children of Peace.
Patrick Stewart, Paul Haines, Antonia Leslie
L to R: Paul Haines, Antonia Leslie, Toby Stephens, Sarah Brown
Patrick Stewart, Daniel Stewart *
* Photo credit to Dan Wooller, thanks.
JUSTIN TRUDEAU SENDS US HIS SUPPORT
Children of Peace is delighted to announce that Justin Trudeau, the Prime Minister of Canada has sent us his personal endorsement. This is for our role in challenging racism and bigotry through building tolerance and understanding in our conflict resolution programmes for young people in Gaza, Israel and the West Bank.
THE CHILDREN OF PEACE INTERVIEW: KHALIL SHIKAKI
In her latest exclusive interview for Children of Peace Professor Sarah Brown talks to Khalil Shikaki Professor of Political Science and director of the Palestinian Center for Policy and Survey Research (Ramallah, Palestine)
Sarah Brown: Please could you tell us about the work of the Palestinian Center for Policy and Survey Research?
Khalil Shikaki: PSR was created in 2000 as an independent nonprofit institution and think tank of policy analysis and academic research.
It is dedicated to promoting objective and nonpartisan research and analysis and to encouraging a better understanding of Palestinian domestic and international environment in an atmosphere of free debate and exchange of ideas. PSR is registered as a nonprofit institution in the Palestinian Ministry of Justice. PSR conduct joint research with various Arab, international, and Israeli research centers. Funding comes from various donors including the Konrad Adenauer-Stiftung in Ramallah, the EU, and the Canadian International Development Research Center.
SB: The Center has recently released some very interesting findings with regard to Israeli and Palestinian support for the two state solution. Could you summarise the key points for our supporters?
KS: A majority of both Israelis (53%) and Palestinians (52%) support the two-state solution.
Palestinian support has risen since December 2016, when 44% supported the solution in principle; among Jews support stood at 50% in December declining to 47% in the current poll.
Still fewer people support three possible alternatives to a two-state solution: one state with equal rights, one state without rights, and expulsion or "transfer."
Only 43% of Palestinians (hardly any change from December, when 42% supported it) and 32% of Israeli Jews (a nine-point decline from the previous survey) support a permanent peace agreement package, along with 83% of Israeli Arabs – typical of the high level support from Israeli Arabs in previous surveys. In total, 41% of Israelis support the detailed agreement. The peace package comprises: a de-militarized Palestinian state, an Israeli withdrawal to the Green Line with equal territorial exchange, a family unification in Israel of 100,000 Palestinian refugees, West Jerusalem as the capital of Israel and East Jerusalem as the capital of Palestine, the Jewish Quarter and the Western Wall under Israeli sovereignty and the Muslim and Christian quarters and the al Haram al Sharif/Temple Mount under Palestinian sovereignty, and the end of the conflict and claims. Fifty-three percent of Israelis and 54% of Palestinians are opposed to the two-state comprehensive package.
The scepticism about the package appears closely related to serious doubts about feasibility. Palestinians and Israelis are both divided almost equally about whether a two state solution is still possible, or whether settlements have expanded too much to make it viable. Among all Israelis, nearly half believes the solution is still viable (49%), while 44% think settlements have spread too much for it to be viable. Among Palestinians, 52% say the two state solution is no longer viable, while 44% think it is. But fully 71% and 79% of Palestinians and Israeli Jews, respectively, do not expect a Palestinian state to be established in the next five years.
Despite the majority rejection of the two state implementation package, their opposition can be shifted significantly based on added policy incentives. For example, 43% of Jews who are opposed would change their minds if the Palestinians recognize Israel as a Jewish state, including the historic and religious ties to the land – bringing total support to a 58% majority. Almost the same portion of Palestinians, 42%, would change their minds to support the agreement if Israel recognized the Arab and Muslim character of the Palestinian state. When the Palestinians who change their minds for this item are added to original supporters, 66% – nearly two thirds – support the agreement.
When both sides are offered four similar options for what should happen next on the conflict, both Palestinians and Israelis choose "reach a peace agreement" by a clear plurality, in almost identical numbers: 44% and 45%, respectively. However, just over one-fifth of Palestinians called for an armed struggle against Israel, and 12% of Israelis sought a definitive war with the Palestinians.
SB: Your survey suggested very high support from Israeli Arabs for the detailed agreement you proposed. However I have read that many Israeli Arabs would prefer to live in Israel than in the putative Palestinian state. Is that accurate?
KS: Israeli Arabs support the two state solution and a permanent agreement that ends the conflict...
… and creates a Palestinian state alongside Israel. Israeli Arabs believe that once the Palestinian-Israeli conflict is resolved, they would be able to obtain equal rights in the state of Israel. Very few of the Israeli Arabs want to move to the Palestinian state and view Israel as their state.
SB: I was surprised to read that Palestinians in Gaza are more enthusiastic supporters of the two state solution than Palestinians in the West Bank. How would you account for this?
KS: Gazans live under very difficult conditions.
A peace agreement would help end the current status quo and produce an opportunity for prosperity and permanent peace.
SB: Did you note any differences between younger and older respondents?
KS: Palestinian youth are the alienated from the Palestinian political process.
They tend to oppose the two-state solution and support the one-state solution. Support for violence is highest among the youth. They rely almost entirely on social media for information and news while only 5% of the 50 years and above rely on social media.
SB: What would you say was the single issue which still most divides the two sides?
KS: The most difficult issues remain unchanged: refugees and Jerusalem.
Palestinians want the refugees to have the right of return to their homes and property inside Israel even if only a small number are allowed to move into Israel. The conflict over religious places in the Old City is also highly divisive.
SB: Can anything be done to get rid of this obstacle to peace?
KS: Lack of mutual trust is the most difficult obstacle.
Better communication between the two sides can be effective but this requires strong leaderships. In terms of substance, Palestinians are extremely worried about continued settlement expansion and the restrictions imposed on their daily life. Israelis worry about violence and a perceived incitement in the Palestinian media.
SB: Could you describe how the media has responded to your survey, both inside and outside the region?
KS: Our findings have been published in full.
This is in the local Palestinian and Israeli media. They were also published in international media.
The Children of Peace Interview covers a range of viewpoints regarding the Israeli-Palestinian conflict, and may not necessarily reflect that of Children of Peace.
TWO NEW PALESTINIAN GROUPS JOIN US
Children of Peace is delighted to welcome two new affiliate members of our Coalition of Peace, now the single, largest peace network across the Middle-East.
Association of Mabarret Palestine, Gaza
Here Karima Al Ghoul Projects Coordinator tells us about their vital work…
Mabarret Phalastine Society For Caring was established in 1994 to give the disabled and cerebral palsy the right of living with dignity and respect. The organisation provides full services for cerebral palsy and other disabilities to lead fulfilled and dignified lives, as valued members of the community.

The Association provides important programmes including:

The Saja Center for caring of the children with cerebral palsy and multiple disabilities(for women, men and children). Services include physical therapy and functional treatment such as speech therapy and education in addition to the daily needs of food and treatment and overnight assistance. The Association is the only NGO in the Gaza Strip that offers full shelter for the children and provides them with permanent care where families are unable to assist.

The Daily Care Programme, where children with cerebral palsy and multiple disabilities receive daily receive the care and services they need.

The House Caring Programme is an outreach service that works with children with cerebral palsy and multiple disabilities in their own home.

The Saja School Programme for special education is a systematic school which accepts children who are suffering from cerebral palsy and several disabilities having the ability to in order to rehabilitate and reintegrate them into Palestine Society.

Teaching Programme for kidney patients at Rantisi Hospital. The first of its kind in the entire Arab region where Saja School provide kidney patients of children at the Rantisi Hospital education programmes to make up time lost in full-time education due to their medical issues.
Women and Children Development Association in Kyanyunis
Established in 2014 in Kyanyunis, Gaza to play a leading role in the field of community empowerment both in gender equality and legal justice for vulnerable categories in the marginalised areas to become active members in their community.
Ahmed al Qubti from the Association outlines their work…
WCDA aims to empower women and develop children at risk through facilitating their access to services provided to them also to provide legal and psychological counselling services as well as social and safe environment for a better life, in addition to raising the level of awareness between the two segments.
WCDA have played an important role in enhancing the lives of women and children in Gaza by organising a range of activities including;
Orphans party.
Providing school uniforms for children from (6 – 15).
Distributing new clothes for needy families.
Psychological session for the children.
Recreational days for kids.
Summer camp.
Empowering hearing impaired women of their legal rights by forming network of women to work with them in the south of the Gaza Strip.
Distributing financial aid.
President and Founder of Children of Peace, Richard Martin says…
We welcome two key humanitarian groups from Gaza. Their work is necessary and vital. Both groups work in difficult circumstances, yet they bring hope for the children and their communities.
… is a unique peace network with affiliates on every continent, and especially in Gaza, Israel, Jordan, the West Bank and Turkey.
LETTER FROM DALIA
In her regular Letter from Gaza, Dalia al-Najjar focuses on what it feels like to be 'stateless'.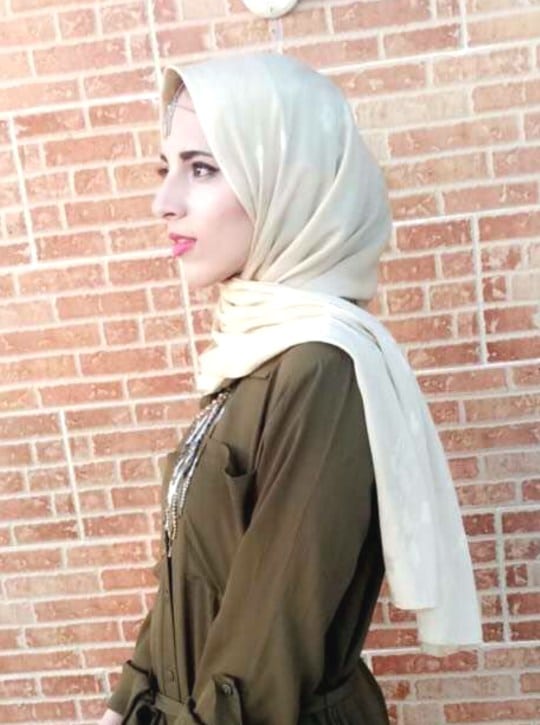 The Paradox of Living in Unliveable Place!
Gaza! The nightmare of its two million inhabitants, a nightmare for the Gazans who left chasing a taste of a normal life, a nightmare for anyone who cares about human rights, and of course a nightmare for those who wish to wake up to find Gaza has been swallowed by the sea and had disappeared.
Gaza, the 360 sq. km that was described as "unliveable" by the UN July report. A home of nearly a million children. A place with 65% of a poverty rate and where 80% of the people depend on external financial aid to provide the bare minimum. A place where 96% of water supply is unsafe to drink.
Nevertheless, it is a place with an illiteracy rate of 2.8%, among the lowest in the world.
In my life I have met a lot of inspiring and amazing people, I've been to different conferences with young leaders from all over the world – the most recent was YSI (Young Sustainable Impact) where 25 earthpreneurs under 25 years old gathered to cater for the challenges of the UN sustainable development goals. The amount of brilliance and innovation in that event was beyond imagination. However, the most inspiring people I had met in my life, hands down, are the Gazans. It fascinates me how they hold dearly into life when, literally, all the odds are against them.
Gaza, one of the most misunderstood places in the world. A land of wonders that even Greek mythologies stand in awe of. The international community imagines Gaza as a pile of rubble and miseries. They see it as a place that is torn by wars and siege -which is true. BUT the reality is way more than that, Gaza has a dense, urban population of educated, resilient and – of course- adaptable young people who are eager to take a part in contributing to the world heritage of knowledge and technology.
In Gaza, there is a community of women tech founders who are contributing to the growing global tech community. There are also start-ups that are being accelerated in the silicon valley! Startups and entrepreneurial events in Gaza receive 1000 applicants! Oh wait, Did you know that Gaza held the first start-up weekend for kids in the Middle East? Where 50 kids aged 10-15 years old pitched their ideas before a jury of experts. Let me bring back to your attention that these people have only three to four hours of power a day and living in an exacerbating humanitarian crisis with less than humble infrastructure.
Yes! You are thinking of the potential this community would have if they were to be given access to more resources, right?
They can isolate Gazans as much as they want but know that this only adds fuel to their burning desire to be on the global map of knowledge and innovation.
I am not saying Gazans are superheroes (though they are somehow – but also they are not), the paradox of how to think of Gazans keep me up at night. They are deeply traumatised humans who keep themselves super busy to survive and to maintain a positive attitude with a distorted mental health. To some extent it is an effective survival strategy but it is not healthy. It took me a year after moving out of Gaza to understand the concept of taking a vacation and to stop running in panic trying to achieve things.
This paradox is the biggest challenge that Gazans social media activists face. They try to balance between showing the injustice they are living under and the hope they have. When I scroll in my newsfeed I would read a heart breaking article that has five stories about the aftermath of last war, for example, how one guy was forced to give up the love of his life to marry his brother's pregnant widow after surviving the strike that killed everyone else – killing love and dreams, as well. After that, I would find an article about the first female circus school that will soon be opened in Gaza, about reopening the cinema, about a photography gallery opening soon…
Gazans are not surviving in an unliveable place. They spring forth filled with life there, over and over again. They learnt to creatively adapt with the circumstances they have no control over, and to build and find hope and love around them. 
Edited by Christopher Gregory our quarterly online mailing goes out to our affiliates across the MENA. We are proud of its popularity and success amongst groups linked to our peace network – the Coalition of Peace.
The latest issue looks at two affiliates which successfully run Peace Camps for young Israelis and Palestinians. They are Kids4Peace and Creativity for Peace.
HELP OUR IMPORTANT WORK, PLEASE!
Committed volunteers keep costs down. 91% of donations directly helps the children.
Use JUSTGIVING to easily raise funds for us. For whatever!
Improve the lives of children and build peace. Help by giving online.
And there's loads of other ways you can help our cause. Find out.
FOOTNOTES
Latest news from around the region compiled by Sarah Brown.
Women Wage Peace
Earlier this month thousands of Israeli and Palestinian women came together on a two week march to call for an end to the conflict which has divided their communities for decades.
They also seek a key role for women in the peace process.
The women finished their march at a 'tent of reconciliation', named after Biblical mothers, Hagar and Sarah. Women Wage Peace was founded just three years ago, but is now Israel's largest grass roots peace organisation and an affiliate of Children of Peace.
"We must come together to be able to reach the peace that we all want," Michal Froman, who was stabbed by a Palestinian in January 2016 while pregnant with her fifth child, told AFP last week, saying she wants to, "believe in peace."

"As a religious woman, I say that to not believe in peace is to not believe in God."

Huda Abuarquob, one of the organisers and a Palestinian from Hebron in the West Bank, said, "This march is not just another protest, but a way of saying that we want peace, and together we can obtain it."
Dissent within Likud 
reconciliation between Hamas and the PA
Although news that 2,000 new housing units are to be built in the West Bank inevitably prompted criticism from the left, colleagues from Netanyahu's own Likud Party are also angry. Right wing ministers, including Knesset Speaker Yuli Edelstein and transport minister Yisrael Katz, had hoped for twice that number of new homes, and settler leaders are reported to be disappointed that there seem to be no plans to build fresh infrastructure to support the settlements.
Meanwhile rival Palestinian factions Hamas and Fatah have signed a preliminary reconciliation deal in Egypt. A key issue is control of the Gaza Strip. It is reported that the Palestinian Authority will resume control of the Strip, currently controlled by Hamas, by 1 December. As a concession, the PA will lift restrictions on the electricity supply to Gaza. However this deal is being viewed with caution as similar attempts to broker agreement between the two factions have fallen through in the past.
Israeli hospital honoured for its work with refugees
The Ziv Medical Centre in Safed, near Israel's border with Syria, has been awarded a major grant by the Genesis Prize, in recognition of their efforts to help Syrian refugee children who have suffered hearing loss. The centre has treated over 1000 refugees since the beginning of the conflict in Syria.
The Genesis Prize was established in 2012 to honour individuals who have attained excellence and international renown in their chosen professional fields, and who inspire others through their engagement and dedication to the Jewish community and/or the State of Israel.
Stan Polovets, chairman and co-founder of the Genesis Prize Foundation, said, "We Jews have for centuries suffered as refugees. Now it's time to help others."

Morris Kahn, the Israeli billionaire and main philanthropist behind the Safed project, said that move had been "an amazing humanitarian gesture".

Mr Kahn added, "This can only be a lesson, for us as Israelis, and for us as Jews. We as a people have suffered. We know what it is to have our lives destroyed, we know what it is to try and survive. In my mind, it's a humanitarian imperative and a privilege to be able to do this."
Film about Arab Israeli women sparks controversy
In Between, the debut feature of Palestinian director Maysaloun Hamoud, has recently opened in UK cinemas. Its focus is three young women who live together in Tel Aviv. Although all are Palestinian (or Arab Israeli), they have little else in common. Nour is a religious Muslim student, Salma a lesbian DJ and Laila a criminal lawyer. Whereas more conservative Palestinians have viewed the film with disapproval – it elicited the first fatwa to be issued in Palestine since 1948 – many younger and more progressive Palestinians welcomed the opportunity to see their complex lives reflected on screen. Hamoud has also attracted criticism from BDS activists in the West because she accepted Israeli funding. Her response was robust.
In an interview with The Jerusalem Post last winter, Hamoud defended her decision to accept money from the Israel Film Fund to make In Between: "I didn't hesitate to turn to the Israeli film funds for money.

Why shouldn't I? We are 20% of the population, we pay taxes. We are Palestinians and we are Israelis and people don't know what to make of this… People said, 'Don't take the Israeli money, get Arab funding.' This is an oxymoron. There were no Arab film funds, there was nothing I could get."