NEWS ARCHIVE – NOVEMBER 2016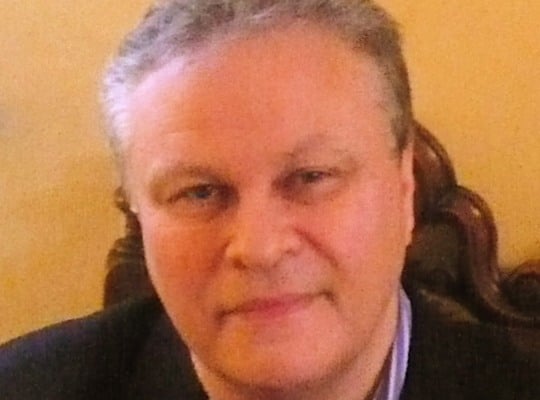 "It's extraordinary how many people mistakenly believe that you can end the Israeli-Palestinian conflict by directing hatred at one side or the other."
Our 2016 Autumn/Fall edition is packed with positive news. We are particularly proud to have received a message from Theresa May, in support of Children of Peace. The British Prime Minister joins other world leaders who have endorsed our work, including Pope Frances, French President Hollande and US Vice President Biden.
Giving disabled people a voice
One of the most inspiring achievements at the Rio Olympics 2016 was the outstanding success of the Paralympics. Remarkable athletes from across the world competed in an extraordinary display of talent and personal courage. The Palestinian Paralympian team consisted of six athletes in four sports. The Israeli Paralympian team fielded 33 athletes who competed in fourteen sports, winning three bronze medals.
In her Letter from Gaza, our regular contributor Dalia al-Najjar focuses on the plight of disabled children. It is an issue that we at Children of Peace care deeply about and one that needs addressing.
This August, 52 sick and disabled landlocked Palestinian children and 40 adults spent a heavenly and unforgettable day by the sea thanks to our partnership with Humans Without Borders. It's a first step in giving disabled children and adults a voice. And it is one that is long overdue.
In this update we include an exclusive interview with Joan Ryan MP, Chair of Labour Friends of Israel. We welcome two new groups to our Coalition of Peace – CARE from Palestine and A New Way from Israel. And three distinguished supporters – Baroness Morris, Ishmael Khaldi and Nervana Mahmoud – join us as Friends.
We have much to be proud of, and thank you for your continued support.
Please… DONATE NOW
Richard Martin, President & Founder.
A MESSAGE FROM THE BRITISH PRIME MINISTER
Children of Peace is delighted to have received this letter of support from British Prime Minister Theresa May in the last few days.
MARCH OF HOPE
Children of Peace supports the March of Hope, organised by our affiliate organisation – Women Wage Peace. We ask you for your support on social media to raise awareness worldwide of this important event.
Thousands of Israeli women from every part of the political and social spectrum along with members of Knesset [Israeli Parliament], over twenty mayors and other municipal leaders, cultural icons, Palestinian and Jordanian women and supporters from abroad including Nobel Peace Prize Laureate Leymah Gbowee, took part in October's March of Hope calling for a political agreement with the Palestinians.
The March of Hope, organised by the Israeli movement Women Wage Peace,  began on Oct 4 and continued for two weeks, culminating on October 19 in a mass rally in front of the Prime Minister's residence in Jerusalem, with simultaneous worldwide supporting events.
Marches of support stretched the length of Israel during Oct 4 – 19 from Eilat and the Arava desert, to the Gaza border, to the coast, to Tel Aviv, to Acre, Uhm El Fahem and Kiryat Shmoneh in the far north. Other events included a 14-day/150 mile trek from the Lebanese border to Jerusalem. And a torchlight parade in Ofakim, a travelling performance called 'Looking Peace in the Eyes', children's activities, concerts and art exhibits, as well as rallies featuring prayers for peace. Popular Israeli singers Talma Alyagon and Yael Dekelbaum, wrote songs in honour of WWP's March of Hope – and these were was sung by all.
Fabric squares with messages of hope and peace will continue to be created during the March for a longer-term project, WWP's Piece-for-Peace/Quilt Activism.
Eventually they will be stitched together into the world's largest quilt and spread between Jerusalem and Ramallah.
In solidarity with the March of Hope – Children of Peace Goodwill Ambassador Paul Haines walked for peace on the 6th October with the Women's International League for Peace and Freedom in Cornwall, UK.
THREE NEW FRIENDS JOIN US
The Trustees of Children of Peace are delighted to welcome three new Friends who join us in support of our work in building peace and in protecting the children of conflict in Israel and Palestine.
Richard Martin, President and Founder of Children of Peace says… "We are delighted to welcome three such distinguished new advocates for our peace building work between children and their communities in Israel and Palestine."
Baroness Morris of Bolton OBE, DL is a British peer and former Shadow Minister for Women and an Opposition Whip for the Conservative Party. She was made a life peer in 2004, and has previously been Vice-Chairman of the Conservatives with responsibility for candidates. She was Chancellor of the University of Bolton.
Baroness Morris is President of the National Benevolent Institution and a trustee of The Disability Partnership and The Transformation Trust. She is a school governor and trustee of Bolton School which she attended as a child; a patron of the Oxford Parent Infant Project and vice-chairman of the All Party Parliamentary Group for Breast Cancer and Children. Baroness Morris is Chair of the Anglo-Jordanian Society.
Ishmael Khaldi is a distinguished Israeli envoy – the first Bedouin diplomat in the Israeli Ministry of Foreign Affairs. Ismail was born in Khawaled, a village near Haifa. He is the third of eleven children. He lived in a Bedouin tent until the age of eight. He walked four miles (6 km) round trip to attend school and tended flocks of sheep. He said his family's ties with its Jewish neighbours go back to the days of the early Zionist pioneers from Eastern Europe who settled in the Galilee region in the 1920s.
Khaldi earned a bachelor's degree in political science from the University of Haifa, and a master's degree in political science and international relations from Tel Aviv University. He served in the Israeli Ministry of Defence, Israel Police and in the Israel Defence Forces as a political analyst.
Nervana Mahmoud is an Egyptian-born doctor and commentator on Middle East issues based in the UK. She featured in the BBC's '100 Women Season' in 2013. Her influential blog was included in The Economist's list of what to read on Egypt. Nervana's Twitter account was recommended by the Washington Post's '23 Twitter accounts to understand Egypt in 2013′.
She comments about Egypt, the Arab world, Turkey, Iran and Israel/Palestine, having contributed to several outlets including Al-Monitor and The Telegraph. Nervana currently writes for Egypt's Ahram and in 2015 was nominated for the Samir Kassir Award.
Follow Nervana on Twitter.
PALESTINIAN CHILDREN AT THE SEASIDE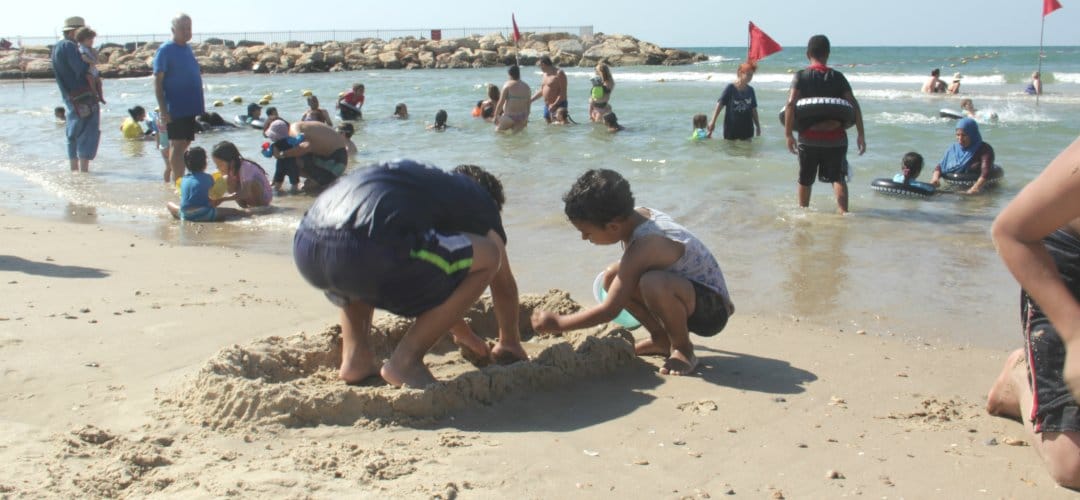 On Wednesday 17th August – in partnership with Humans Without Borders – our annual seaside trip for sick and disabled Palestinian children and their families took place. Earlier research had informed us that many landlocked Palestinian children dream of seeing the seaside.
Thanks to the tireless efforts of Larry Lester and his team of Israeli volunteers, this dream became a reality. Making it happen is a huge logistical challenge. It includes documentation and passes, medical teams, translators, life savers, food preparation and transport. All to bring the children and their families across the border into Israel to spend a wonderful day by the sea in Tel Aviv.
Here Larry tells us about the day…
In all, we filled up two buses and several private cars. If my count is correct we had 52 children and about 40 Palestinian adults who, I think, enjoyed themselves as much as the kids did. We had nine of our volunteers and eight teenagers and there were more than enough eyes to keep a close watch on everyone in the water. The sea was not terribly rough but there is a constant undercurrent which can cause havoc to anyone who is not familiar with the tug of the water.

Alona decided to follow last year's game plan which was a very wise decision as everyone really enjoyed themselves and the day went very smoothly. She brought huge quantities of fruit and dozens of bottles of water. Lunch was prepared by the same Israeli Palestinian woman from Jaffa, Eliya, who cooked last year and it was really exceptional. We ordered 100 portions and nothing remained. Cakes were passed around for dessert. The mothers raised the red flag when they had had enough or, probably, when they knew the kids had had an ample day of sun and fun. After showers, around 5.30 they were on their way, back to a harsher reality.

And this morning things were back to normal with children undergoing dialysis in the Nephrology ward of Shaarei Zedek Medical Center.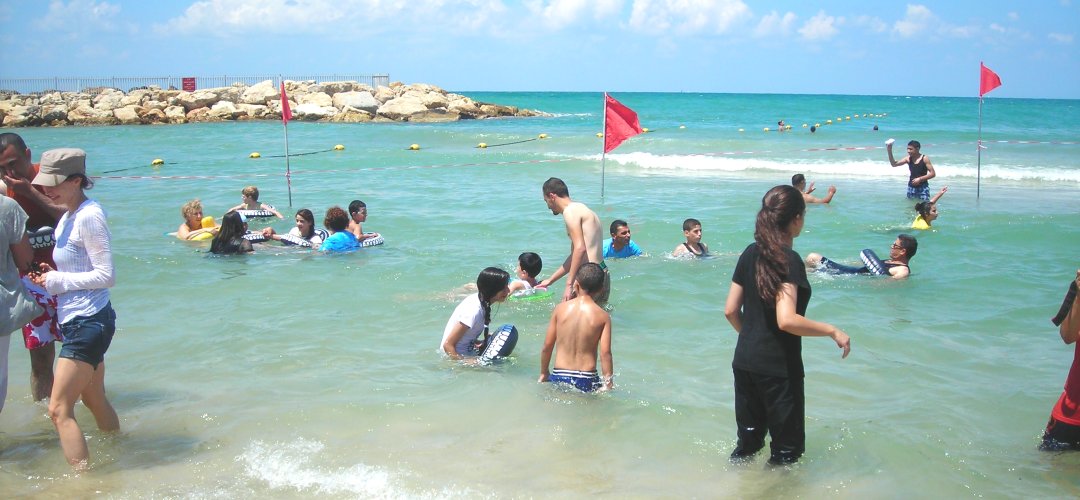 THE CHILDREN OF PEACE INTERVIEW: JOAN RYAN MP
In the latest of her regular series of exclusive interviews Professor Sarah Brown talks to Joan Ryan MP, Chair of Labour Friends of Israel (in the UK parliament).
Sarah Brown: Can you tell us a little about the factors which have shaped your views on Israel/Palestine, and which led to your becoming the Chair of LFI?
Joan Ryan: I travelled to Israel for the first time during my first year in parliament, in 1998.
As with many of my colleagues, that trip helped me gain a greater understanding of the complex situation and the hopes and fears which exist on both sides. I have also had a long interest in the situation in Kurdistan and Cyprus – I was the Prime Minister's Special Envoy to Cyprus under Gordon Brown. Clearly, each conflict is very different in terms of its roots, the peoples involved and the key actors, but I think my knowledge of other conflict situations helps to inform my understanding of, and views about, the conflict between Israel and Palestine.
Sarah Brown: Tell us something of your experiences when visiting Israel/Palestine. Which encounters have proved most memorable?
Joan Ryan: I've been to Israel and Palestine three times over the past year...
… and I'm about to go again so there's many experiences which come to mind. Obviously, meeting and listening to politicians, opinion-shapers and experts on both sides always helps to deepen your understanding of people's motivations and their concerns. However, I think it's the encounters I have had with ordinary Israelis and Palestinians which are probably the most memorable. I spoke with a woman whose town in Israel had come under attack in the 2014 war and was struck by the way she framed it: Hamas, not the Palestinian people, were the enemy and Hamas was the enemy of the Palestinian people, too.
I also went to a kibbutz and met a man who had been very badly injured in a rocket attack as he tried to shield his children. His wish for reconciliation and hatred of war and violence – all told us to under the shade of olive trees just metres from the Gaza border – was very memorable. Finally, I've now twice met students at MEET in Jerusalem. I never fail to be inspired by the stories of young Israeli and Palestinian people who come together to learn new technological skills but end up learning a lot more about each other, and about how much they share.
Sarah Brown: Which individuals or organisations in the region do you think are doing most to promote peace and co-existence currently?
Joan Ryan: I mentioned MEET.
I wouldn't wish to single too many others out, but the work of One Voice, the Peres Centre for Peace, the Abraham Fund and, here in the UK, the UK Taskforce (which does such great work on issues relating to the position of Israel's Arab citizens, and has tremendous support from the British Jewish community) is all very important. In my mind, young people are key. Finding ways – through education, sport, the arts, and other activities – to bring young people together is vital, which is why the work that Children Of Peace does to support organisations committed to reconciliation and coexistence is so valuable.
It's why I am so enthusiastic about the campaign LFI is launching this month in support of the creation of the Alliance for Middle East Progress' International Fund for Israeli-Palestinian Peace. We want Britain to become a leading player in the creation of the fund which is modelled on the International Fund for Ireland and, like it, could potentially do so much to increase support for coexistence projects.
Sarah Brown: It's well known that this conflict is sometimes mirrored within our own communities in the UK. How can this problem best be tackled?
Joan Ryan: I think you're right to identify the fact that societies such as our own are...
… not free of many of the tensions which – obviously on a greater scale – scar Israel and Palestine. Again, young people are key. Anything which segregates children and young people by their background – whether it's on the basis of their race, ethnicity, religion or, indeed, class – is, in my mind, not healthy in terms of building shared societies based on equality, respect and an understanding of the great value of diversity. On a positive note, I am immensely proud of the manner in which London's first Muslim mayor, Sadiq Khan, has, in just a few short months in office, become our country's leading spokesman for those values.
Sarah Brown: What are the greatest threats and opportunities facing Israel/Palestine – and what is the best way for those outside the region who hope for a peaceful and just solution to demonstrate their support?
Joan Ryan: I think the greatest danger is further polarisation...
… and another round of the kind of spiral of violence we have witnessed in recent years in Gaza. I think, as outsiders, the more we can do to support those on both sides who seek peace and coexistence – whether they're politicians in Jerusalem or Ramallah or people running small-scale projects in Israel or the West Bank – the better. I am absolutely opposed to measures, such as the BDS movement, which seeks to drive the two sides further apart, particularly the pernicious charges of 'normalisation' which seek to prevent bonds developing between Israelis and Palestinians.
I dislike too the way in which the BDS movement seeks to attack those elements of Israel which should be most celebrated. Turning its record on LGBT rights into 'pinkwashing' is particularly perverse. If nothing else, it dishonours the hard-fought struggle for equality waged by Israel's LGBT community.
The Children of Peace Interview covers a range of viewpoints regarding the Israeli-Palestinian conflict, and may not necessarily reflect that of Children of Peace.
… is a unique peace network with affiliates on every continent, and especially in Gaza, Israel, Jordan, the West Bank and Turkey.
LETTER FROM GAZA
In her regular Letter from Gaza, Dalia al-Najjar focuses this time on the plight of the mentally and physically disabled.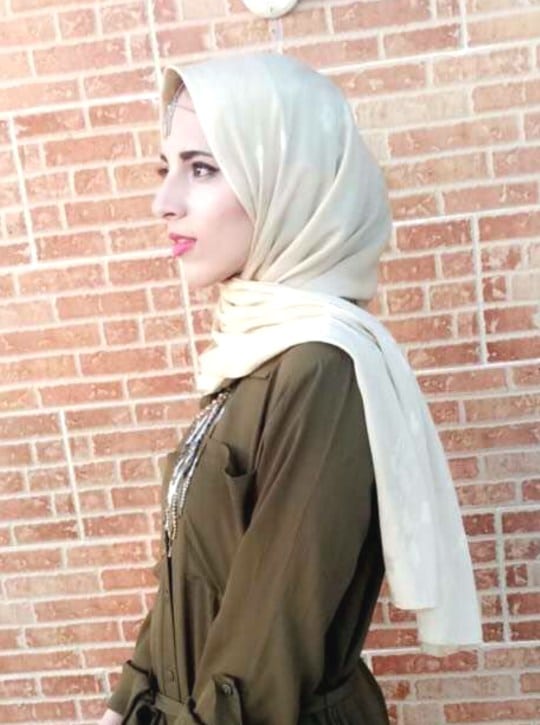 Invisible people in Gaza
As much as Gaza strip residents are invisible to the world, there are people who are invisible to the Gazans themselves. Most of the People with disability in Gaza are living in the shadows of the complicated situation going on.
The disablement rate in Gaza strip is 2.4 percent, and that is around 38,000 people. Among them 23,825 children aged 6 – 17 this is according to the Palestinian central bureau of statistics, 2015.
Attitudes are just wrong
One of the things I noticed while growing up in Gaza that most people have only one attitude. They treat everyone the same regardless of age, abilities, education or gender. I can justify that by looking at what Gaza residents have been through in the past ten years and what they go through every day to merely survive, learning different attitudes or ways of approaching minorities are not on the list.
What is unjustifiable is that many of people who work in the rehabilitation, education and caring of people with disability are completely corrupted, they have no clue of how to deal with them without hurting their feelings.
Mobility is the most prevalent disability and affects 47% of disabled individuals, Learning disability is the second most prevalent with 27%. People with learning disability and mental disabilities are suffering a lot from psychological and physical abuses.
Awareness campaigns and organizations
There are many organizations that advocate for people with disability rights and also advocating for enforcing the Palestinian disablement law. The Social Development Forum succeeded in enforcing the employment law that states that 5% of employees positions should be allocated to people with disability. The SDF enforced the law in some of the biggest companies in Gaza, and some companies even went as far as 7%.
In the other hand, in some disablement care organizations you will find less than 1% of the staff from people with disability and zero disabled people in the boards of directors. What puzzles me most, is how you are going to solve people with disability problems if you exclude them of making the decisions? Aren't they the best at defining the problems and difficulties they have, so the organization can plan to work them out? How do donors and funders allow this to happen?
Right to learn
I have a sister and a brother with a sight disability and I can relate to the suffering they are facing everyday, and I still remember the names people used to call my sister in the school. I watched her brushing these bullying comments away and continue to rise, she's now one of the rising talents of the student journalists. The environment of love and support my family provided for my sister and brother is rare in the community.
42% of all disabled individuals aged 15 years and above had never been enrolled at school. In addition, 27% of all disabled individuals had dropped out of school. Illiteracy rate is 56% of all disabled individuals.
In the past few weeks I've been hanging out with an old friend of mine who graduated from People with Disability Rehabilitation and Education School. She drew my attention to many abuses she witnessed in many organizations for people with disability in Gaza. She told me how inefficient most of the staff are and that many treat people with disability as a burden.
It breaks my heart that there's not enough safe environments for people with disabilities that can allow them to be themselves and what they love.
It's absurd what donors are paying for the dream of inclusive community. Well, yes it is a great idea but a great idea in the wrong time and wrong place is just an idea. This is the reason that the billions of dollars that were pumped to Gaza since 1994 have been ineffective. The project in Gaza tailor their project based on the donors agenda and not the real roots of the problems.
We are going in circles in Gaza and it's getting everyone dizzy.
I decided that my 2017 will be dedicated to people with disability and building an environment for them. I am still searching and meeting with people in the field and people with disabilities so I can evaluate the situation better and build on it. It's the time to straighten out some circles. It's time to let love work.
This is how peace starts.
NEW AFFILIATES JOIN US
Children of Peace is delighted to welcome two new groups who join as affiliates within our Coalition of Peace – now the single, largest peace network across the Middle East.
A NEW WAY, RAMAT HA-SHARON ISRAEL

Dr Tikva Bracha, Executive Director tells us about the important work of A New Way and their innovative School Twinning Shared Citizenship Program…
A New Way works in a context dominated not only by political strife and violence, but one in which almost no opportunities exist for mutual acquaintance between Palestinian and Jewish youth.

Founded in 1998, since 2002 A New Way has focused its work on the School Twinning Shared Citizenship program.

The program is inspired by a mission very much aligned and shared with that of Children of Peace. It aims to create trust, mutual appreciation of each group's culture, respect, tolerance, and cooperation among Palestinian and Jewish youth by twinning Palestinian and Jewish schools all over Israel for long-term, meaningful and experiential dialogue and joint activities.

The program creates a profound impact on students' perspectives and attitudes and has demonstrated that the school community (including students, teachers, principals and parents) is a powerful springboard for impacting both communities.

Our aspiration for the future is to work in more and more pairs of schools, thus creating ever-widening circles of influence and impact towards mutual understanding, cooperation, and peace.
CARE, JERUSALEM AND RAMALLAH

CARE – the Center for Applied Research in Education – is a Palestinian organisation based in Ramallah and Jerusalem. Dr Ghassan Abdallah, the Director of CARE tells us more…
The Center for Applied Research in Education -(CARE) is a registered nonprofit organization, established in 1989, that aims to promote democratic ideals, develop a more robust civil society, foster respect for different cultures, and help to create a more humane world for all through education.

CARE believes that establishing a permanent peace in the Middle East has proven to be a difficult and complicated undertaking. Today much of Israeli and Palestinian interaction occurs within the context of confrontation and is perceived through the lens of political conflicts. Beyond the difficult and sensitive modalities of peace making, the lingering effects of half a century, filled with animosities, fear and mutual distrust have created obstacles to the peace process.

The foundation's work mainly focuses on providing democratic knowledge and educating teachers, students, parents' councils and elementary school children. Since 1989, CARE has initiated numerous programs and activities in cooperation with international institutions.
WORLD PEACE DAY – TRURO CATHEDRAL
Children of Peace supports World Peace Day, an annual event on 21st September inspired by the UN.

In recognition of this day, Children of Peace Goodwill Ambassador Paul Haines marked the occasion with other peace activists at Truro Cathedral, Cornwall, UK. Paul tells us more about an extraordinary day…
A 'Massed Choir Singing event for World Peace Day' was held in Truro, Cornwall, on the 21st September. From 1pm till 9pm over 20 choirs performed outside on the steps of Truro Cathedral and later inside the Truro Methodist Church. There were people from different faiths and walks of life talking about peace together with a number of organisations taking part that actively working for peace.

The event was inspired by 'One Day One Choir', founded by Jane Hanson which is a global initiative to encourage choirs around the world to sing for peace on the UN International Day of Peace… www.onedayonechoir.org 

The event was also held to raise donations for Children of Peace and over £1400 was generously donated by well-wishers.

People attending heard about the work of the charity and its involvement with conflict resolution in the Middle East and the protection of all children caught up in the conflict with a particular mention about the Seaside Project. There was a great deal of interest about the work of the charity and the positive effect it is having on children in the area. Also of interest were the 'grassroots' projects that the charity is involved with and the linking together of many of the groups in the area through the Coalition of Peace. 

Amidst news that day of the breakdown of the peace agreement in Syria and renewed bombing, it was a very welcome coming together of people demonstrating the need and hope for peace.
HOPE FLOWERS SCHOOL RECEIVES THE PRESIDENT'S SPECIAL GRANT
Photo credit: Palden Jenkins
Hope Flowers School, Bethlehem, Palestine is the 2016 Recipient of the President's Special Award. This is in recognition of their vital role in the education of economically disadvantaged Palestinian children, and their active promotion of peaceful bridge building.
The Grant is made in support of the language department's innovative learning programmes.
HELP OUR IMPORTANT WORK, PLEASE!
Committed volunteers keep costs down. 91% of donations directly helps the children.
Use JUSTGIVING to easily raise funds for us. For whatever!
Improve the lives of children and build peace. Help by giving online.
And there's loads of other ways you can help our cause. Find out.
FOOTNOTES
Latest news from around the region compiled by Sarah Brown.
Helping children with Down Syndrome in Gaza
Heba el-Shurafa has a unique perspective on her pupils' experiences – she too has Down Syndrome. She teaches elementary classes in maths, science, religious studies and Arabic.
Heba loves to watch the children make progress, and is happy to work at a pace which suits them.
As a child, she benefited from a supportive family and school environment which encouraged her creativity and enthusiasm.
Children with disabilities in Gaza are supported by the Right to Live Society which works to integrate those born with conditions such as autism and Down syndrome. They learn crafts and skills, such as sewing, which will help them live independently in the future. Some, such as Heba, are able to follow a more academic path. Her example has inspired Right to Live to set up a special teacher-training group. And now six other young Down syndrome students are training to become teachers themselves.
You can read more about the experiences of children with Down syndrome in Gaza.
Israeli Oscar entry focuses on Bedouin women's struggles
Sand Storm was directed by Jewish-Israeli Elite Zexer, but its focus is a Bedouin village, and the dialogue is in Arabic throughout. It has already been acclaimed in Israel, and was awarded a prize in the Ophirs – Israel's equivalent of the Oscars. However controversy surrounded the award ceremony when the two leading actresses, Ruba Blal-Asfour and Lamis Ammar, refused to share a stage with Miri Regev, Israel's culture minister. Regev, in her turn, walked off the stage when the words of Palestinian poet Mahmoud Darwish were quoted.
The story focuses on the experiences of a woman whose husband is taking a second wife, and whose daughter is engaging in a clandestine relationship. Zexer spent two years learning Arabic in preparation for her debut film. Although key roles are played by Bedouin actors some of the roles were taken by Israelis who had also undertaken language coaching. You can watch a trailer for Sand Storm below.
Peres' death divides Palestinians.
At Shimon Peres' funeral one visitor was in the spotlight. This was Palestinian President Mahmoud Abbas, who was seated in the front row, and shook the hand of Prime Minister Netanyahu.
"Long time, long time," Abbas could be heard telling Netanyahu and his wife Sara in English. After Netanyahu shook hands with senior Palestinian negotiator Saeb Erekat, the prime minister thanked the two Palestinian officials for coming to the funeral, saying "It's something that I appreciate very much, on behalf of our people, and on behalf of us."
This conciliatory move received the official backing of Fatah. However Hamas strongly opposed Abbas' decision, with its suggestion of more normalised relations between the two peoples, and expressed happiness at the news of Peres' death. Hezbollah was equally hostile, describing the former President as a 'criminal'.
Israel clashes with Unesco over Jewish holy sites
Israel has suspended ties with Unesco, accusing the UN cultural body of airbrushing out Judaism's links to the country's holy sites. In a document criticising Israel's actions at such sites, it refers repeatedly to 'al-Aqsa Mosque/al-Haram al-Sharif', and never uses the phrase 'Temple Mount' which is the Jewish term for the same site, which is the location of the Western Wall, part of the original supporting wall of the temple compound. The text criticised both restrictions on Muslim worshippers and archaeological work associated with the site, and has been passed at committee stage with 24 votes in favour, six against and 26 abstentions.
Prime Minister Netanyahu asserted…
To say that Israel has no connection to the Temple Mount and the Western Wall is like saying that China has no connection to the Great Wall of China or that Egypt has no connection to the pyramids. By this absurd decision, Unesco has lost what little legitimacy it had left.