NEWS ARCHIVE – NOVEMBER 2015
Paul Haines began his first steps along the road from Rome last July, hoping to be in Jerusalem for Christmas.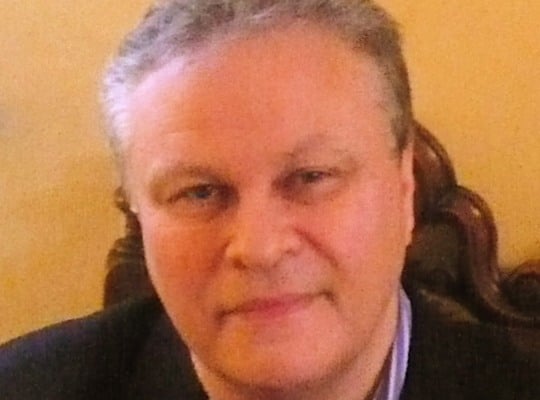 The Tragedy Continues… and as I write, two Palestinian children (12 and 13) have knifed an Israeli bus conductor in Jerusalem. The tragedy continues for children and their communities in Israel and Palestine, both locked in an unending dance of death and recrimination. Since early October, at least 79 Palestinians and 10 Israelis have been killed. More than 2,000 Palestinians have also been injured in clashes with Israeli forces, say the Red Crescent.
Hope is everything… but the surge in violence reflects hopelessness. Both sides want an end to conflict and despair. With peace negotiations dead, it is inevitable that Palestinian youth feel alienated by the existential emptiness of their plight. Fury and anger fill the streets of Ramallah, Hebron and Bethlehem. And for Israelis, the frustration is palpable too. On October 31st, 100,000 turned up in Rabin Square in Tel Aviv. To mark the untimely death 20 years ago of a great man – Yitzhak Rabin –  and call for peace.
Seize the moment. Spikes in violence are often followed by conflict fatigue, a time of temporal calm. Let us hope the political leaders will have the courage and vision to seize the moment.
Our own news includes… two new groups joining our Peace Coalition, and an interview with international singing star – Yasmin Levy.
See our tenth anniversary… GREETINGS
We have much to be proud of, and thank you for your continued support.
Please… DONATE NOW
Richard Martin, President & Founder.
Our first eBay auction has just ended. Take a look at the excellent items donated by celebrity Friends.
Dalia al-Najjar, our inspirational Gaza correspondent, has just become an honoured Friend of Children of Peace.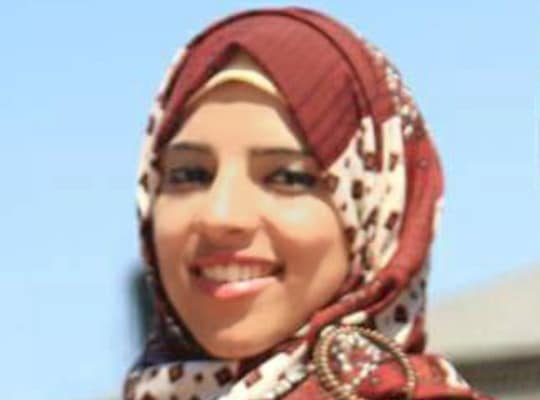 In her latest despatch, Dalia looks at how her generation is coping with life's tribulations in Gaza.
Children of Peace has two new affiliates – A New Dawn in the Negev in Rahat, Israel, and Yes Theatre in Hebron.
Goodwill Ambassador and international star Yasmin Levy, singer-songwriter of Judeo-Spanish music.
Latest positive news from the region including a story about friendship formed across the divide.
TWO NEW GROUPS JOIN US
Children of Peace is proud to welcome two new affiliates – A New Dawn in the Negev based in Rahat, Israel and Yes Theatre, an inspirational theatre group located in Hebron. Both join our Coalition of Peace, the single, largest peace network across the Middle East and now growing worldwide.
A New Dawn in the Negev
Julia Drogen from
A New Dawn
outlines the important work of this vital organisation…
A New Dawn in the Negev is an Arab-Jewish community development organisation based in Rahat, Israel. A New Dawn believes that education, employment, and leadership are the key elements helping Bedouin youth rise out of poverty to become active, engaged citizens in civil society.
"As a community-based organization, A New Dawn is intrinsically attuned to the challenges and opportunities of Bedouin society from the grassroots level. With a population of 80,000, 66% of whom are estimated to be under 18 – meaningful tools for fostering leadership and social engagement are of paramount importance to community development. Fuelled by a vision for a better future for Rahat, Jamal Alkirnawi founded this organization in 2009, with the goal of raising standards of education and encouraging Bedouin youth to be at the forefront of civic engagement and social change. Our youth projects include: Youth-at-Risk programming, Sarab – Strings of Change – a music school for Bedouin children, International English Teachers through The Israel Teaching Fellows, German-Bedouin Youth exchanges and After-school English activities for high school students. A New Dawn also serves the adult community and is a leader in Bedouin social work resources and coexistence activities between Jewish and Bedouin communities. Children of Peace is a leading foundation in the development of friendship and trust between Israeli and Palestinian children. At A New Dawn, we believe this group wields the potential to lead the path towards a future of peaceful coexistence and cooperation. In tune with Children of Peace's values, we believe this change is born from the grassroots level. Through initiatives in the arts, education and cultural exchanges, our beneficiaries have a platform in which the sharing of experiences and collaborative work is possible. This shared spirit is key to achieving our goals for a life of dignity and mutual respect between all communities in our region."
Youth-at-Risk programming
Sarab – Strings of Change
European for Peace Youth Exchange Program
Yes Theatre
A Hebron-based theatre and drama organisation bring a positive and inspirational message of hope and change for Palestinian children and young people. Mohammad Issa tells us more…
Yes Theatre for Communication among Youth (YT) is a Palestinian Non-Governmental Organisation that was established in 2008. Yes Theatre believes that theatre and drama can positively influence children and youth to bring a change in their society. It works to inspire Palestinian children and youth in general and these in Hebron in particular to try outing and developing creative and constructive reactions to the challenges in their daily lives.
"Yes Theatre works in the field of youth theatre and drama education in the Palestinian Territory. The founding members of YT have 17 years of experience in implementing drama and theatre projects and programs with youth inside and outside schools, in cooperation with the Palestinian Ministry of Education, UNRWA and with other leading organisations in Hebron. Right from the start Yes Theatre was, and is still, the only organisation working exclusively for children and young people using theatre and drama as tools of expression, relief, social change and development. Yes Theatre works in harmony with the educational system and youth-oriented organisations so that together both the formal and informal education circles will be improved. Our core programmes are Play4Kids, Kids4Kids, Yes4Youth, Yes4Future, Puppets 4 Kids and Storyteller. Towards this same aim, we also help to optimise the existing potential of education workers to create jobs in the field of drama and drama-education. Our guiding philosophy is that, by its nature, theatre and drama require teamwork, commitment, spontaneity, creativity, and openness to new ideas. Therefore, drama and theatre work are strong cultural tools. Both, on a grass-roots level, for the development of the basic conditions for a peaceful environment in Palestine and for the respect of human rights. Through its performances inside and outside Palestine, Yes Theatre sheds light on the social problems in the Palestinian society and is working to contribute to the empowerment of rights holders to know about and claim their rights. The main mandate of Yes Theatre is to contribute effectively to social change and development through the efficient use of drama and theatre. Yes Theatre's main tools are artistic performances specifically speaking to issues relevant to the Palestinian society, drama workshops, and theatre performances, capacity building for teachers in theatre based techniques, advocacy plays and activities of cultural exchange. We annually reach out to an audience of 16,000 school students and many hundreds of public audiences."
… is a unique peace network with affiliates on every continent, and especially in Gaza, Israel, Jordan, the West Bank and Turkey.
DALIA AL-NAJJAR JOINS AS A FRIEND
We are delighted to announce that Dalia al-Najjar – our talented and inspirational Gaza correspondent and contributor – has just become an honoured Friend of Children of Peace. Please see her latest Letter from Gaza below.
Dalia states:
Peace isn't only the absence of conflict, rather it's mainly the rays of hope that are smuggled through the conflict by kind hearts. Having growing up in Gaza, I know how badly children are affected by conflicts that they do not even understand. The Children of Peace network and all the work they do to help children in conflict areas is inspiring and transformative to many. Joining this wonderful network of compassionate and hopeful people is such a great honour and opportunity to invest in our future peace for children.
PAUL HAINES CONCLUDES HIS EPIC WALK FOR PEACE FROM ROME TO JERUSALEM
Paul Haines and Rena Shimoni (Children of Peace Regional Representative) at the Jerusalem Gates at the end of his epic walk from Rome.
Paul Haines began his first steps along the road from Rome to Jerusalem last July to promote peace and awareness of our peacebuilding work. His journey has been a remarkable one, as he made his way across Europe, crossing into Croatia, Greece, Turkey, Bosnia, Albania, Cyprus and then on to see the Christmas tree in Manger Square, Bethlehem and to celebrate Christmas in Jerusalem. Paul has met some extraordinary people on the way and witnessed first-hand the tragic situation facing refugees across southern Europe and the Eastern Mediterranean.
You can find out more at: http://www.peacewalk2015.com/ In a letter to Paul from Buckingham Palace, HM Queen Elizabeth II expresses her interest…
Her Majesty was interested to learn that in July you will be undertaking a walk from Rome to Jerusalem, in aid of peace and reconciliation in the world, and the charity Children of Peace.
HELP OUR IMPORTANT WORK, PLEASE!
Committed volunteers keep costs down. 91% of donations directly helps the children.
Use JUSTGIVING to easily raise funds for us. For whatever!
Improve the lives of children and build peace. Help by giving online.
And there's loads of other ways you can help our cause. Find out.
THE CHILDREN OF PEACE INTERVIEW: YASMIN LEVY
In this latest interview, Professor Sarah Brown talks to Children of Peace Goodwill Ambassador and international singing star Yasmin Levy.
Yasmin is a highly regarded singer-songwriter of Judeo-Spanish music.
Sarah Brown: Growing up in Jerusalem, which influences and styles fed your love of music?
Yasmin Levy: Jerusalem is a melting pot...
…which has attracted people from all over the world. As a result of that wonderful mixture, I grew up listening to so many kinds of music, as well as tasting so many kinds of traditional food. What fed my love of music is a very musical and open family and wonderful people, also from Arabic countries, who surround us. I grew up listening to all this music – Arabic, Persian, Turkish, Kurdish, Greek, jazz, classical, Flamenco, French chansons and so much more. I feel so lucky for that experience.
Sarah Brown: How can music help break down barriers between people from different cultures and communities?
Yasmin Levy: I've had some interesting combinations of musicians in my band.
I used to have a Turkish musician playing together with an Armenian musician. I still remember how strange it felt for the Armenian musician to travel with us for the first time to play in Turkey. I also had a Turkish musician playing together with a Greek musician at another point in time. When we came together to share our music with each other and with the public, there was nothing but love between us. Music was our language, our life, our manners; there was no room for hatred, revenge or anything like that. We respected each other for whom and what we are, for the place we came from, for our faith, our way of life, and for our choices. I know that many Palestinian people would not want to talk to me because I am from Israel, but I am sure some of their musicians would play music with me. It happened so many times to me when musicians got to know me through music and we became such good friends even if our countries' politics didn't work. So I still believe music opens peoples' heart and therefore it is one of the few great bridges for humans.
Sarah Brown: Israeli artists are sometimes targeted for abuse and boycotts. Have these affected you?
Yasmin Levy: Unfortunately the boycotts have affected me and I think it is wrong.
It is wrong because there are so many of us who want to improve things, who want to live in peace, with great respect for the other, and we come with our art as we want people to listen to us. We want to make this bridge, and when we are boycotted, what is ruined is the only chance to speak, to get to know each other. People are afraid of the unknown, so we want to show ourselves and to reach out to them. This boycott will prevent us the chance to make music, to shake hands. It is such a shame.
Sarah Brown: How is your music received in the Arab world?
Yasmin Levy: Unfortunately...
…I haven't been able to visit any of the Arab countries but I get so much love from them through Facebook, e-mails and any way they can find. I've met people from Arab countries at shows in Europe and elsewhere who tell me how my music has touched their lives. I know they make a separation between politics and me as an artist. They feel that my music is part of their world and I feel so honoured for that. I pray together with them for the day that I could travel to sing for them, and celebrate life.
Sarah Brown: What musical projects are you currently engaged in?
Yasmin Levy: I am working on a few projects now which...
…are all at a very early stage but which are preparation for the recording of my next album – but it's a bit early to share the details. And while doing this, I continue to play concerts in many countries. I like the freedom of not having to promote a new record which allows me to play a concert one day filled with songs from my different albums. And the next day to play a concert with a classical orchestra behind me. And on a different day to play a concert of my Tango project. I enjoy this musical diversity.
Sarah Brown: What attracted you to Children of Peace?
Yasmin Levy: I want to help change things for the better.
As someone who grew up being taught that everyone hates us around the world and that the world is not a nice place, and that I cannot trust different people, and life is difficult and so on, I want to do my bit to try to change that. I want to help these wonderful children grow up together dreaming, fighting for their dreams. I want them to know that there are good and wonderful people out there, people that will help them to fulfil their dreams. The same way that people helped me and showed me that the world is beautiful. I want the children to grow up with hope for the future, to grow up knowing and loving each other, especially in this place in which they grow up with hatred. They are our future. They are our hope. They are the only chance for peace.
LETTER FROM GAZA: WE MAKE UP HOPE!
In the latest of her regular series of despatches from Gaza, Dalia Al-Najjar focuses on how her younger generation copes after three wars, power cuts and endless uncertainty.
I am from a small town in a small strip in a small country – Gaza. I study in a small university. I present a show in a small local media network. I have a small group of friends. I sleep in a small bed in a small room. I empower eight small groups of adolescents and I want to tell you a small secret.
The secrets of everything good in life lie in the small things and watching them growing into bigger, greater things.
Sometimes the big picture conveys the wrong message. You miss the tiny details that are transformative to many. It's the little things that makes our days. It what makes us forget about the piles of troubles which are weighing heavily on our shoulders. Why would a three-war survivor like me wear a smile every day? Despite knowing that my cousin still can't travel to study abroad, and although I say goodbye to him every time we hear a rumour about the crossing point opening. Why would I tell the students of Kuza'a secondary school that life is glamorous? The school is literally right by the borders. And with all the craziness going around, it's definitely not a great place to be. For me just walking in that street is terrifying. Yet I go out there every week to spread positivity and help the student develop self-esteem and hope. In a dark moonless sky, the small stars don't light up and make the darkness go away. Rather, they make it beautiful to look at and they give you a warm feeling of joy. This makes our people hold onto life, to stay optimistic and hopeful for the coming day. Besieged or not, with or without power cuts, we all have access to the big black mosaic sky above. After a rainy day, little water swamps pepper our ruined streets like the brown spots on a giraffe. To keep your shoes clean you have to be a frog. Really! Then I see the blue sky reflecting on the puddles and knowing that the sun is working its magic out to evaporate the water – I find out that my positivity can evaporate my worries as well. Family time is the most important source of support and hope in Gaza. It fuels our passions. Last week on my way home, I saw something that embodies the simple pleasures and closeness of a Palestinian family in Gaza. At the most favourite place for Gazans – the sea, there was a family of young and old fishing together. I was captivated by their sheer excitement, their hopefulness and their shared pride as they worked together to pull the net out. When everyone is pulling together anything is possible! It's not the situation that makes us positive or negative. It's our perspective to life. If I have learned one thing as a Gazan, it is to embrace life and if you can't find good things, make them up, imagine them. Thoughts become things eventually!
FOOTNOTES
Latest news from around the region compiled by Sarah Brown.
Wine making at Shiloh wineries near Ramallah
New EU guidelines on labelling Israeli settlement products spark controversy The European Commission has now adopted "the interpretative notice on indication of origin of goods from the territories occupied by Israel since June 1967". As well as indicating the place of origin, goods will need to indicate whether they were produced in an Israeli settlement. Those in favour of the step think that customers should be given more information in order to help them decide whether or not to purchase such products. However Israel's Foreign Ministry has complained of double standards in the light of the many other territorial disputes around the world, and some analysts have pointed out that this move may damage the livelihoods of the many Palestinian workers employed by Israeli firms. Some have compared this decision to Nazi boycotts of Jewish shops in the 1930s. However others insist the EU should go further, and halt all investment in Israeli settlements and boycott trade and arms deals with Israel.
Young Israeli chess champion with big ambitions
Huda Qasem, aged ten, aims to be a chess world champion. So far she's beaten off local competition, proving herself to be the best girl player within her age group in Israel. Her success has encouraged other young people in Israel's Arab community to take up the game, particularly girls.
I am attracted to chess because it is a game of thinking. I play to enjoy myself, but you also have to take responsibility. The game itself is interesting, but it's important for me to win. When I win I feel good and enjoy myself more.
Recently she suffered a setback at the European championships. Her game was scheduled for Yom Kippur and all Israeli delegates are obliged by the Israel chess federation to refrain from playing on that day, thus suffering a technical defeat. But Huda's ambition remains unchecked – and her little brother, Modi, is keen to follow in her footsteps. You can read more about Huda's experiences.
Israeli counter-terrorism drama wins both Jewish and Palestinian fans
Fauda (which means chaos in Arabic) is being described as the new Homeland. Its focus is the mista-arvim – Israeli undercover forces who blend into Palestinian society to track down terrorists. Given Israel's security situation it might be expected that such a show would take a one-sided position. However Fauda doesn't resort to stereotypes.
Avi Issacharoff, one of the show's creators says…
On Israeli television you usually have good Israelis and bad Palestinians, simple as that. With this we confuse the audience. You like and dislike the Israeli characters. You like and dislike the Palestinian characters.
When the series was shown to some young Palestinians they were astonished to learn that it was created by Israelis. Fauda has prompted both Jewish and Arab viewers to write in and describe how its even-handed approach has made them feel compassion and understanding for the 'other side' for the first time. You can read
more about Fauda
.
Ahmad Manasra divides opinion The case of Ahmad Manasra is an emblem of polarised opinions in the conflict. Some have expressed anger at the way that 13 year old Manasra, who is alleged to have attacked two Israelis with a knife, has been treated by the Israeli authorities. Pictures of him lying in his hospital bed have been denounced as exploitative – he is of course a minor and the photographs were taken without his parents' permission. Physicians for Human Rights have raised concerns about the fact he was shackled to his bed, and video footage of him being interrogated by police officers has sparked complaints that his treatment has been too aggressive. However others might point to the fact that President Abbas initially claimed that he had been 'executed' at the crime scene. Releasing the photograph demonstrating that he was alive and receiving medical treatment could help to calm tension. And, whereas human rights organisations are simply insisting that due process be followed, some are stating, or strongly implying, that the crimes of which Manasra has been accused were justified, even though one of the alleged victims, like Manasra himself, was just 13.
Friendship in the face of terror
Many in Israel are refusing to give in to understandable suspicion and fear in the wake of terrorist attacks. The Hummus Bar, a restaurant in Netanya, offered a 50% discount to Arabs and Jews sitting at the same table. In another initiative, Jewish residents from Harish handed out 'cakes of peace' to passers by, carrying signs in Hebrew, Arabic and English. The 'selfie' photograph reproduced above came about when a young Israeli soldier decided to confront her fears when a young woman wearing hijab sat next to her. She first texted her mother, confiding her anxieties to her. But then she decided to explain her worries to her neighbour rather than move seat.
Then, she asked the young woman if she'd mind taking a selfie together, just so Ben-Shabbat's mother sees there was nothing to worry about. The young Arab woman laughed and agreed right away. After the shot was snapped, Ben-Shabbat texted it to her family, together with a humorous caption that read 'taken just a few moments before the stabbing attack on board bus number 836.' The two women started talking. Ben-Shabbat learned that her seat-mate was named Saffa, that she was a student in Tel Aviv University, and that, 'she didn't care much for politics.'
You can also read the full story.