OUR CHILDREN'S PEACE PRIZE LAUNCHES 2020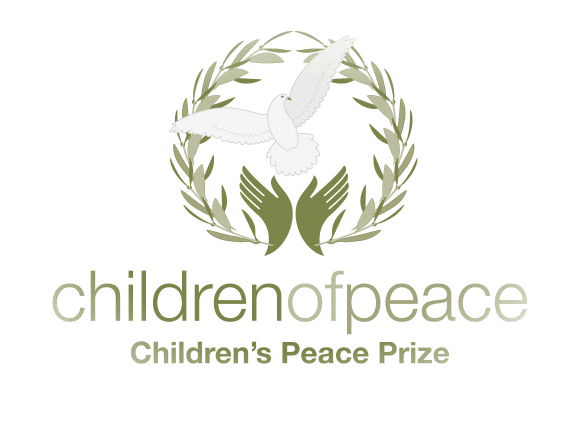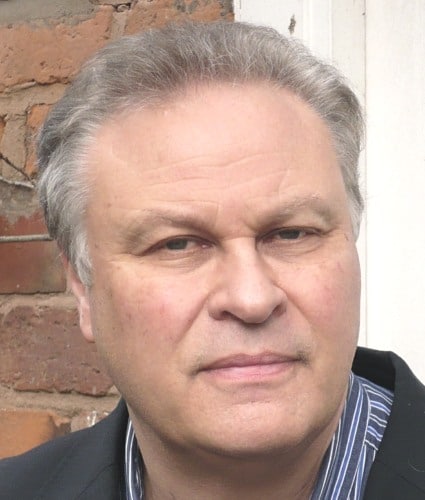 Everyone at Children of Peace longs for a just and honourable peace between Israel and the Palestinians. Decades of conflict have taken a toll on communities across Israel and Palestine.
The forgotten victims of the Middle East conflict are the children. Many live in a perpetual war zone, frightened and stressed by the uncertain outcome of arbitrary violence. Children from both communities have lost loved ones, experience extreme anxiety, suffer from mental and physical health problems and have worryingly high levels of childhood disease and illness.
Contact us if you'd like to read a detailed paper jointly written by myself and Kassim Bardarni.
President Trump's "Deal of the Century" was unveiled on 28 January 2020. We all hoped for a breakthrough to untangle the complex web that characterises the conflict. Yet it was no such thing.
Rejected by the Arab world and most Western allies, the so-called peace plan quite rightly protects Israeli security but relegates the rights of the Palestinians to that of a subject people. It imposes an asymmetrical feudal system upon the Palestinians.
Please help us in our work for peace and the protection of the children with a regular or one off amount… DONATE NOW
Richard Martin FRSA, President & Founder.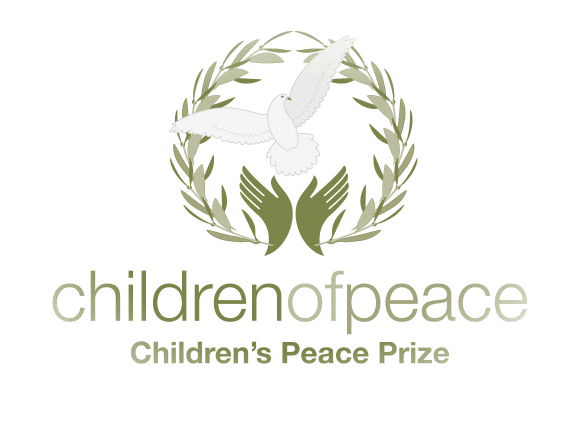 Our new annual award
2020 sees the launch of the Children's Peace Prize. It will be initially awarded to UK schools to promote altruism and world peace.
It is designed to encourage humanitarian values among students aged from 7-16 years old. Focus is on conflict resolution and the promotion of friendship and reconciliation. All whilst respecting shared values of all communities in their day-to-day lives relating to issues of peace, human rights, social justice and equality.
It will concentrate on the effects of conflict on Israeli and Palestinian children. Eventually developing twinning arrangements between UK schools and schools in the region. It is proposed that the Prize will evolve into an International Children's Peace Prize.
The Coordinator of the Children's Peace Prize is UK educationalist, Sajida Asif.
Several British schools are already participating in the programme, including Redriff Primary City of London Academy. See the story below.
"Peace between former enemies is almost always achieved through negotiation. Only by listening to the all the grievances and hopes, can suspicion, mistrust and fear be overcome. It is never reached by ignoring or excluding one side or the other."
Richard Martin
Apart from our new peace prize, this time round we have…
Redriff Primary City of London Academy.

Three new groups join us.

Dalia talking about what Palestinian children do in their spare time.

Plus Jesseca's missive and Footnotes.
"Blind hatred leads only to a world of greater darkness."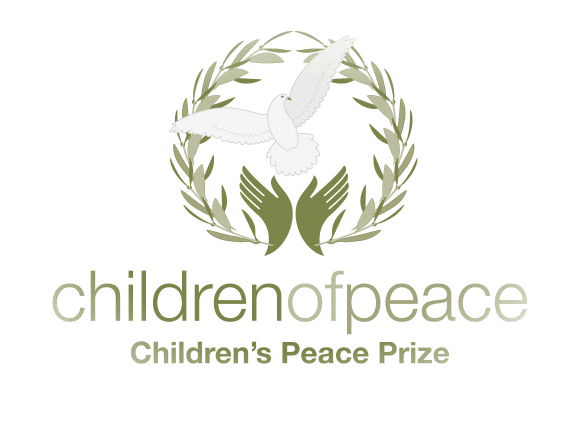 Our new annual award
2020 sees the launch of the Children's Peace Prize. It will be initially awarded to UK schools to promote altruism and world peace.
It is designed to encourage humanitarian values among students aged from 7-16 years old. Focus is on conflict resolution and the promotion of friendship and reconciliation. All whilst respecting shared values of all communities in their day-to-day lives relating to issues of peace, human rights, social justice and equality.
It will concentrate on the effects of conflict on Israeli and Palestinian children. Eventually developing twinning arrangements between UK schools and schools in the region. It is proposed that the Prize will evolve into an International Children's Peace Prize.
The Coordinator of the Children's Peace Prize is UK educationalist, Sajida Asif.
Several British schools are already participating in the programme, including Redriff Primary City of London Academy. See the story below.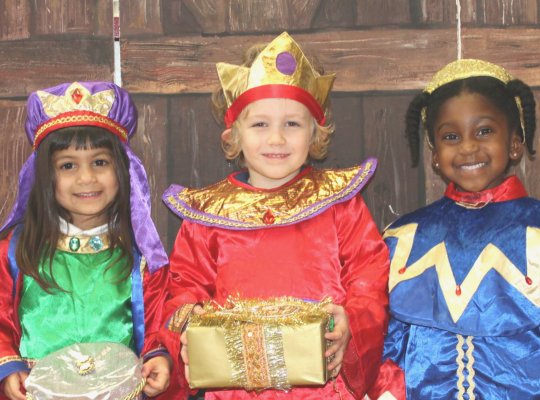 Leading the way in helping us to launch our Children's Peace Prize.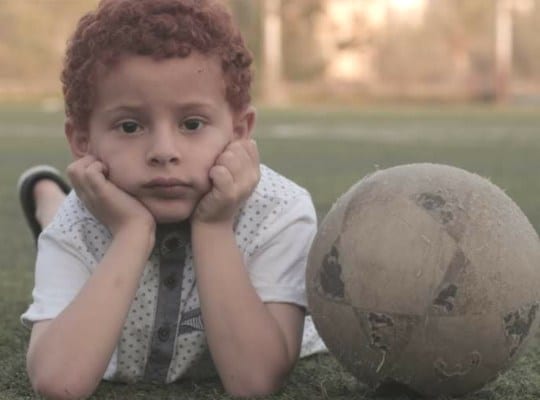 In the latest of her despatches, Dalia Al-Najjar talks about children in Gaza and their free time.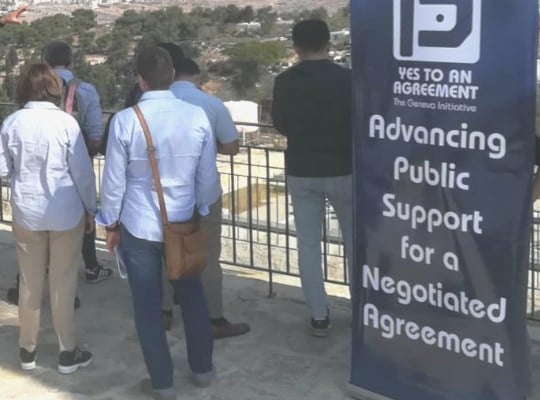 Israeli Jesseca Manville, as Director of Foreign Relations Geneva Initiative, tells us about the project.
REDRIFF PRIMARY CITY OF LONDON ACADEMY LEADS THE WAY
They are helping us to launch our Children's Peace Prize.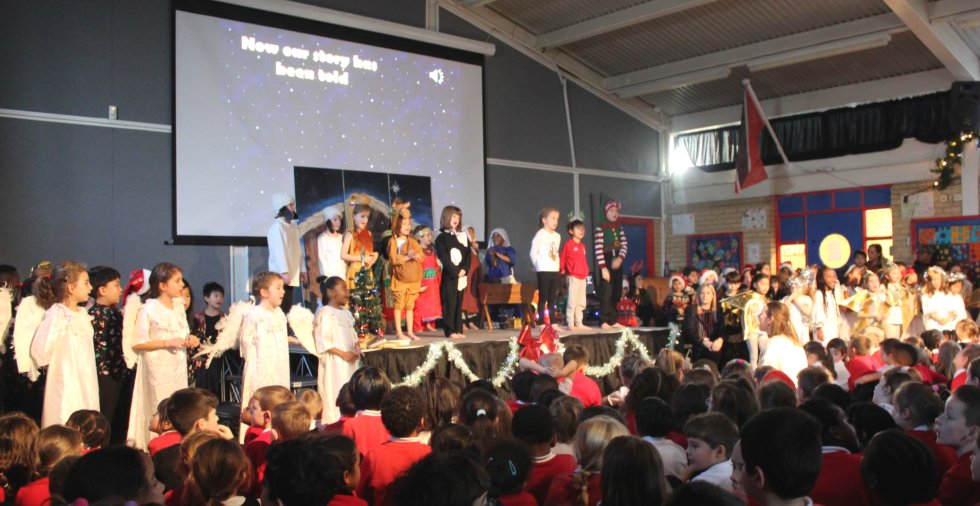 "We are all different. Different colours and religions, shapes, sizes and ideas but in our school we work, learn and play together. We think all children should have that, that's why we wanted to help Children of Peace."
Charlie, aged 10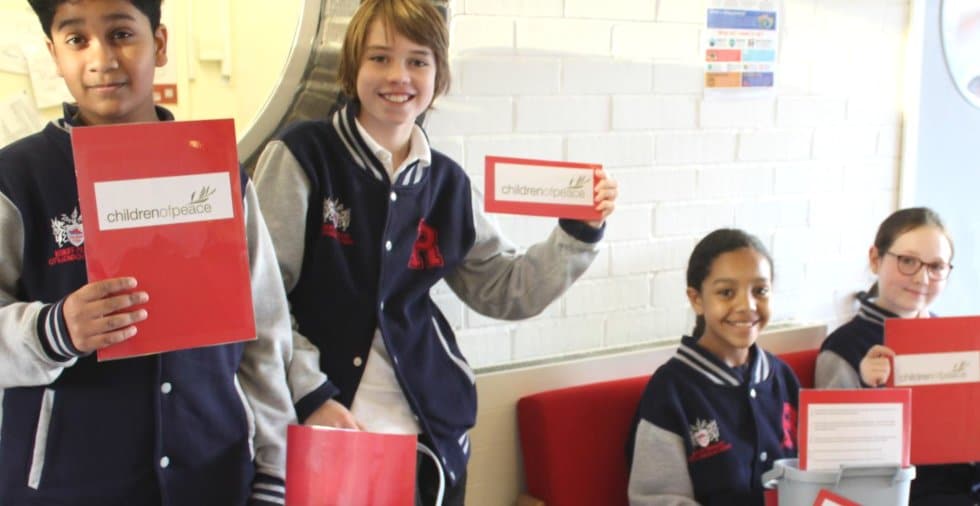 Here, Executive Head, Mickey Kelly shares with us the values and ethos of the school…
At Redriff we prepared for our Nativity Play as children have done at Redriff and in England for many, many years. In Year Six we were talking about the story and the parts of the story shared with between Islam and Christianity. We looked at where the story comes from, why Mary and Joseph and their baby had to become refugees and what that must have been like for them. Inevitably, we were drawn to look at this region that is so precious to three of the great world religions. A place where there has been conflict and dispute over so many centuries.
Our heads of school took the lead in raising funds for Children of Peace at all the performances and events run by the school and to promote the work of Children of Peace in our community. In any conflict there are competing ideas, views and versions of history. The children were clear that they did not wish to take any side but to support the right of all children to play, to grow and to learn in peace and where possible, alongside one another.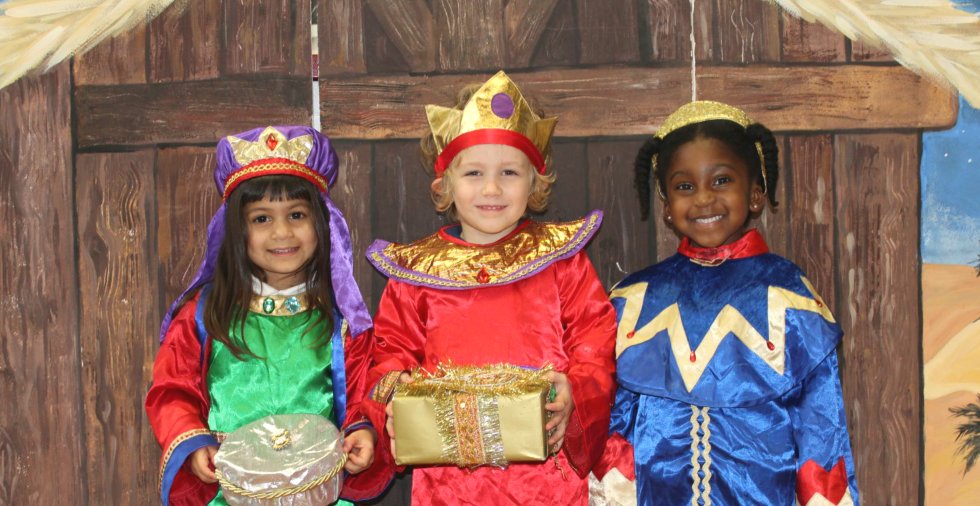 "Children don't always have do everything the way that it has been done before. We can do things differently. It will be our world and our future, We can make it better. That's why we wanted to support Children of Peace"
Aditia, aged 11
"My family are from South Africa and they know how hard it is to build a peace. But children are the future and in helping children we are building a better future in this part of the world."
Kimora, aged 11.
NEW GROUPS JOIN OUR PEACE NETWORK
We welcome three groups from across the region that join our Coalition of Peace, the single largest peace network across the MENA.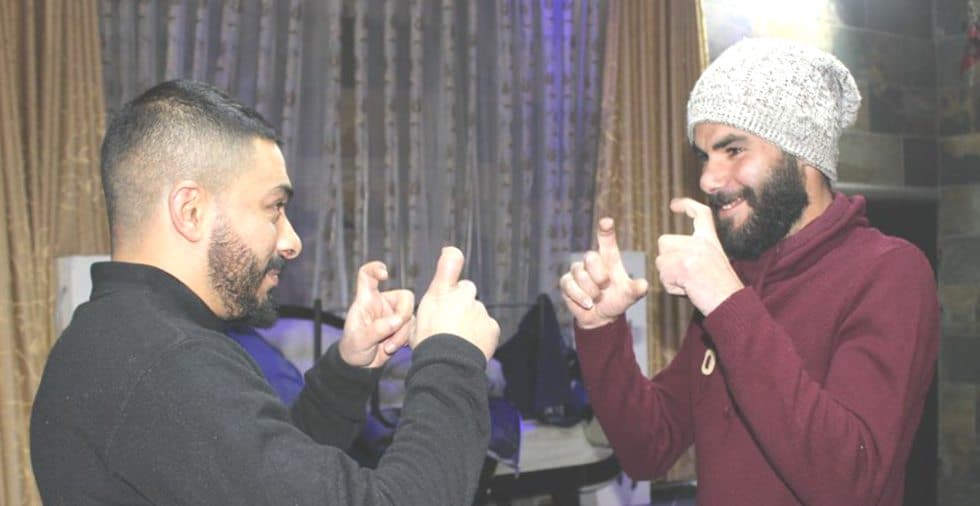 IBTIKAR FOR EMPOWERMENT AND SOCIAL ENTREPRENEURSHIP
Located in West Bank Palestine, Ibtikar was created by a group of Palestinian educators, entrepreneurs, activists, and change makers. Together, they bring in extensive professional experience in…
Intercultural learning.
Youth empowerment.
Social entrepreneurship.
Non-formal education.
Democracy and civic engagement.
Social impact measurement.
Organizational development.
And social innovation.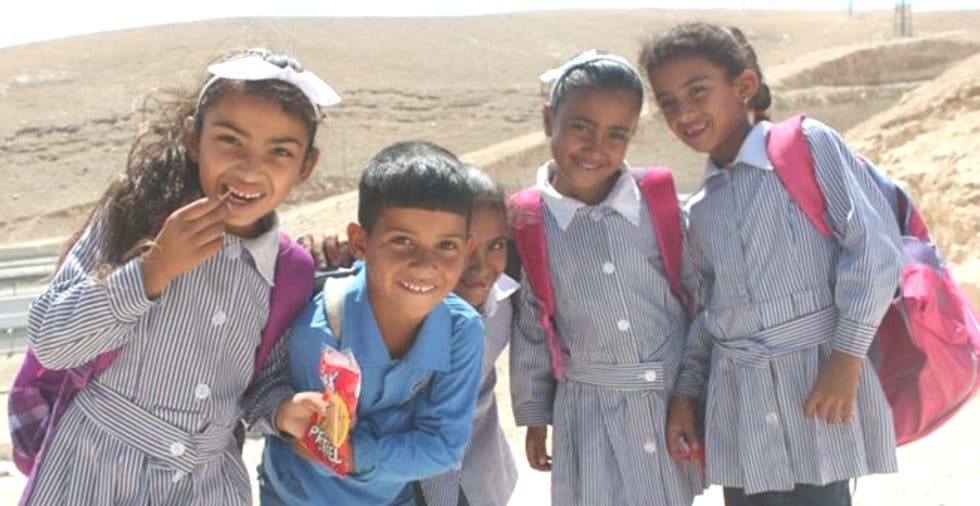 Here, Manager Sulaima Ibtikar explains more about their important work…
Ibtikar Strategy is aligned with U.N. transformative 2030 Agenda for Sustainable Development: Leave No One Behind. The organization vision is stated as…
"We work to empower the next Generation to address society's needs. We offer innovative youth the program, corporate training and consulting services to foster social innovation, entrepreneurship and civic engagement in the community."
Besides, Ibtikar connects, inspires, trains and mentor young change agents and innovators to become global problem solvers guided by the UN SDGs. In the last two years, Ibtikar has implemented hundreds of activities with children and youth in different areas in West Bank.
It is worth concluding that Ibtikar has a special interest in peace education and child protection fields. Ibtikar believes that joining Children of Peace Network will be reflected positively on its learning process in terms of peace building and education.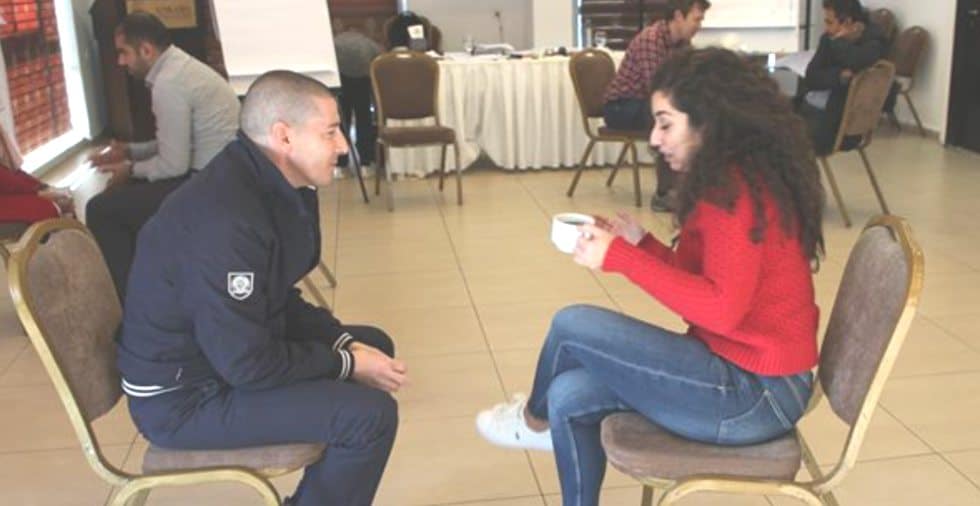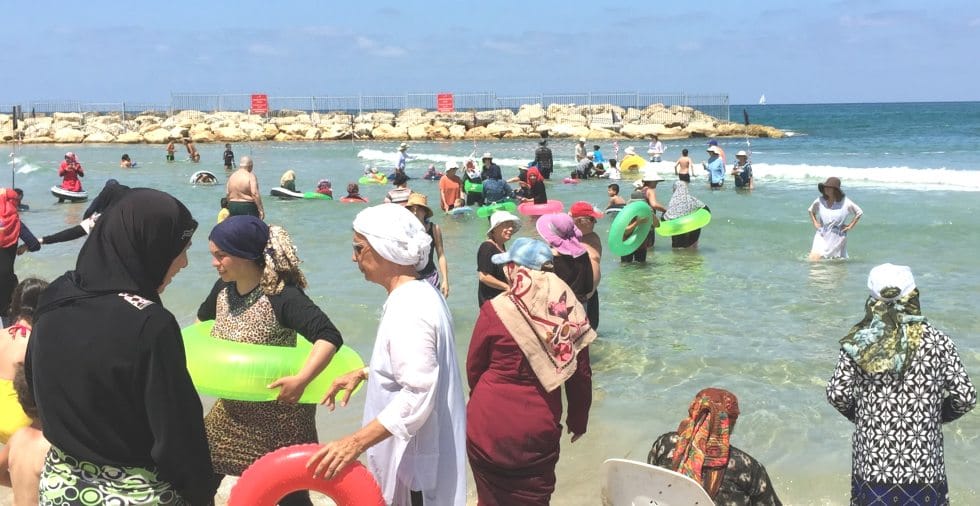 SEA DAYS FOR PALESTINIAN CHILDREN
Rachel Afek outlines the work of this wonderful organization…
The Sea Days project for Palestinian Children is organized by a group of Israeli and Palestinian women activists from MachsomWatch and other peace organizations.
In our everyday activity we visit villages in the West Bank and report on human rights violations by settlers as well as by the army.
During our long years of activity we have met numerous Palestinians for whom the routine has been disrupted by the occupation, the checkpoints and other obstructions which prevented a normal and free life. We often heard that they could not get to the sea even though they could sometimes see it from their roofs.
The sea is not just a sea, but a symbol of hope, open horizons and lack of boundaries and restrictions. Therefore we decided that we should do everything in our power to enable mothers and children to come every summer to the sea and enjoy the experience.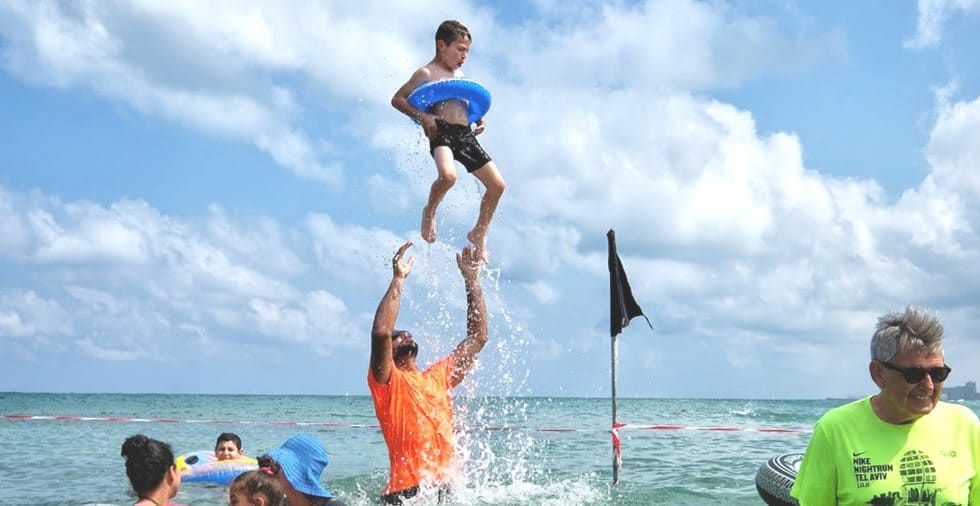 Our core group consists now of seven women but we are assisted by hundreds of men and women volunteers, each of whom spends several days during the summer with us.
The project has been going since summer 2007, and every year in summer approximately 1400 Palestinian mothers and children from villages in the West Bank participate.
In addition to being a day of fun for the excited children and mothers it is an opportunity for meetings between Palestinians and Israelis who oppose the occupation and Israeli Policy – Israelis without uniform and weapons.
The project is run entirely by volunteers who support us financially as well as in actual work at the sea.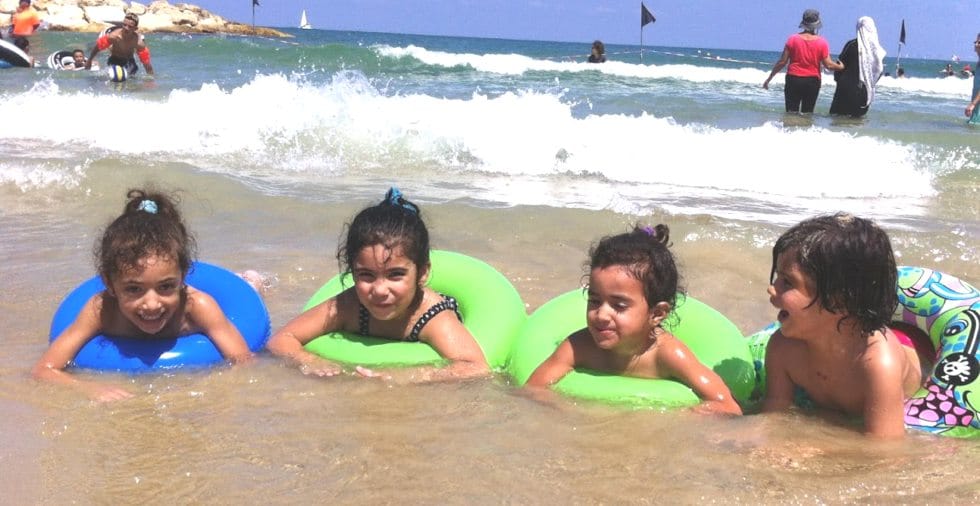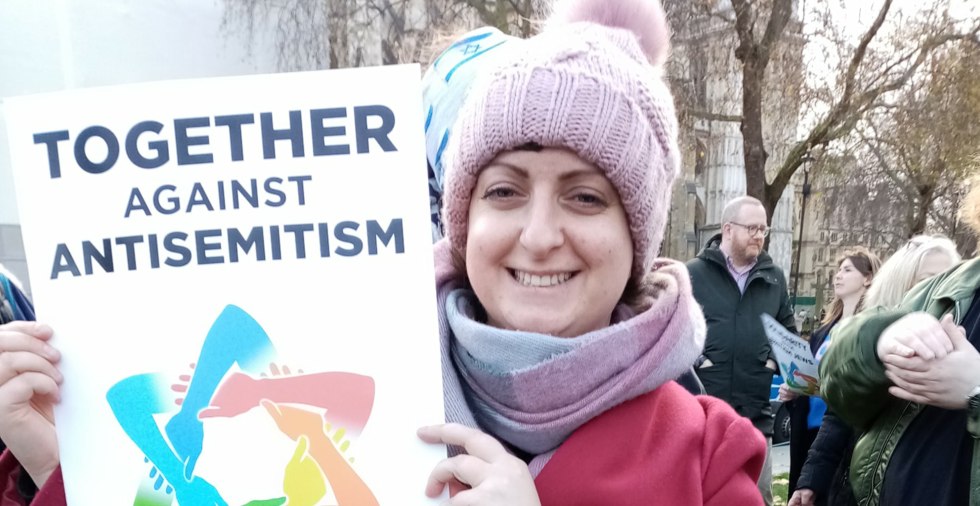 VOICE OF SALAAM
Translated as Voice of Peace. This is a British NGO founded in 2015 by its Director Elizabeth Arif-Fear.
It raises awareness of a range of global issues and advocate for the promotion, protection and understanding of human rights, interfaith, social and cultural issues. Based in the UK and working predominately online, Voice of Salaam reaches audiences in the UK, USA and worldwide.
Vision. Voice of Salam's vision is of a world where every human being is treated with equal dignity with full respect to their human rights, regardless of their gender, sexuality, ethnic background, nationality or religious affiliation.
Mission. Voice of Salam's mission is to break down barriers between people from diverse faith and cultural communities and promote the protection of human rights worldwide.
Aims. To raise awareness of, campaign and advocate for a wide range of social, political, human rights, intercultural and interfaith issues.
Values. Voice of Salam's key values are: peace, equality, inclusivity and transparency.
The organization works to expose injustice, break down barriers and build mutual understanding by sharing stories and views, leading campaigns and raising awareness to help create change through four key campaigning areas…
Gender inequality
Jewish-Muslim relations
LGBTQI+ rights
Refugee rights
Voice of Salam stands against all forms of hatred, including antisemitism, anti-Muslim hatred/Islamophobia, racism, xenophobia, homophobia, transphobia, misogyny and discrimination against people living with disabilities.
Voice of Salam is a non-partisan, non-political organisation made of up members of varied faith and cultural backgrounds. It does not hold an official position on political issues and global conflicts including the Israeli-Palestinian conflict.
Voice of Salam would like to see a future free from violence in which Israelis and Palestinians can both live in freedom, peace and security and enjoy the right to self-determination.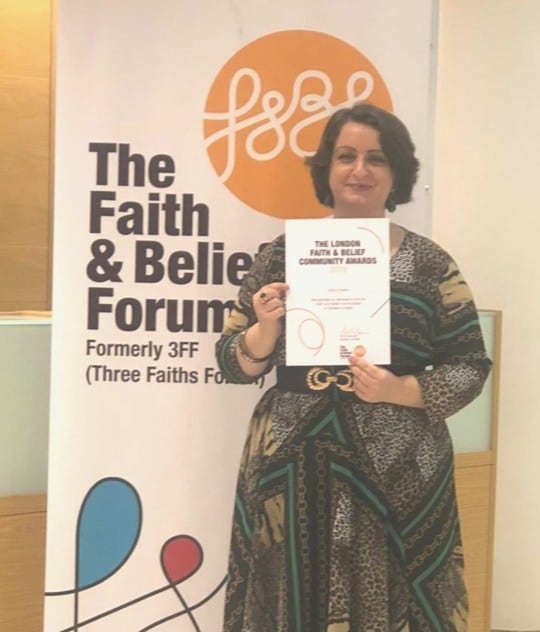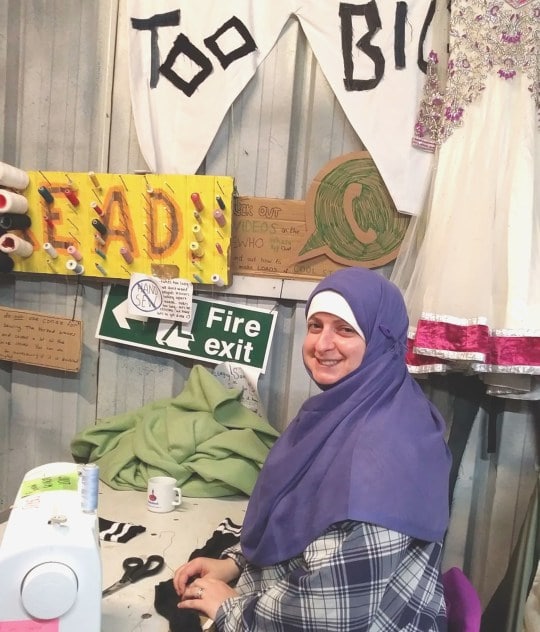 LETTER FROM DALIA
Our Gaza correspondent and Bursary Co-ordinator Dalia al-Najjar sends us her latest despatch.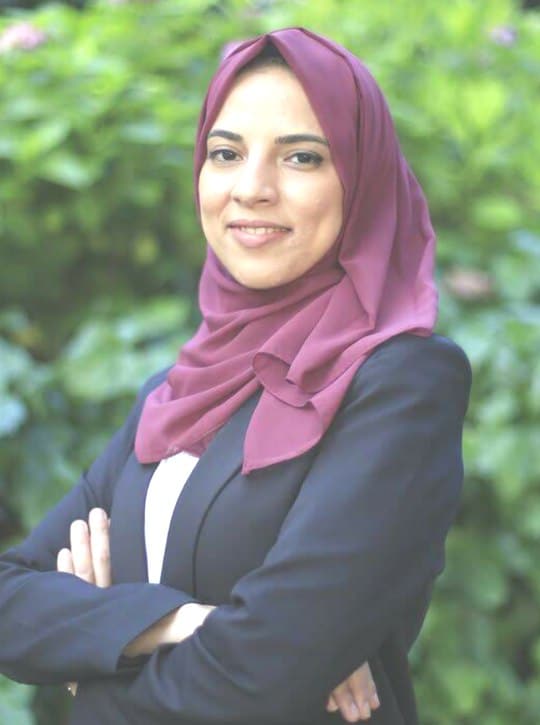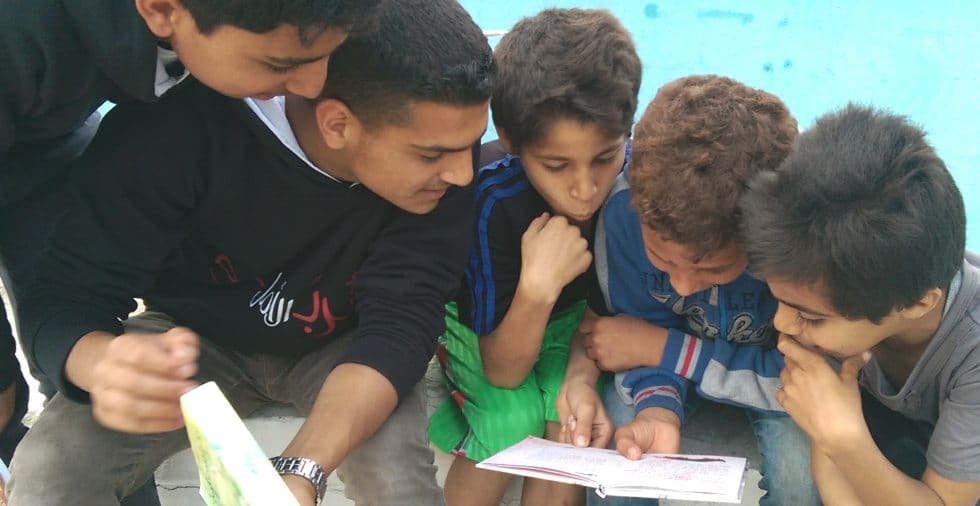 How do children in Gaza spend their free time? 
The Palestinian Central Bureau of Statistics (PCBS) recorded that 48 percent of Palestinian children under the age of 18 reside in the Gaza strip. That's 972,426 children. With the limited opportunities available for them and the fact that they are growing in a very far from normal life, what does their life look like? In this article, I will try to highlight how the children of Gaza spend their free time and vacation. 
Extracurricular activities are almost entirely absent from children's lives in the strip. While there are a number of renowned clubs and organizations that teach horse riding, swimming, Mental calculation, football and even coding and robotics for children under 15 years old, such places are expensive and not within reach of the majority of children. The lack of public transportation and a difficult lifestyle, along with the deteriorating economic situations all of which make the number of children who enjoy joining these activities is very small.
In addition, the siege on Gaza creates further obstacles for children to live somehow a normal life and broaden their perspectives and explore a variety of interests. Such activities are essential to boost children's confidence and increase their self-esteem. Moreover, they are very important to provide children with real-world skills such as Goal setting, teamwork, time management, prioritization, problem-solving, analytical thinking, leadership, and public speaking, those skills are the bone to future careers in the 2030s and after. 
In summer, the United Nations Relief and Works Agency (UNRWA) used to launch summer camps for hundreds of children and usually, the registration quota is filled within a few hours. However, in light of the financial crisis that UNRWA suffers after the United States stopped paying its share of its budget, it has reduced its expenditures on summer camps in recent years to a quarter, bringing the number of students participating in summer camps to less than 160,000 Student affiliated with its camps. These camps operate according to an organized plan during which entertainment and educational activities are implemented. Only students with refugee status can register to these camps leaving a large number of students with worse alternatives.
Furthermore, these entertaining summer camps are held at schools. Those same schools they spend most of the year in and the same schools that are used as shelters during the Israeli aggression on Gaza. Besides, these summer camps last for two to three weeks which covers a small period of the 12 week summer vacation.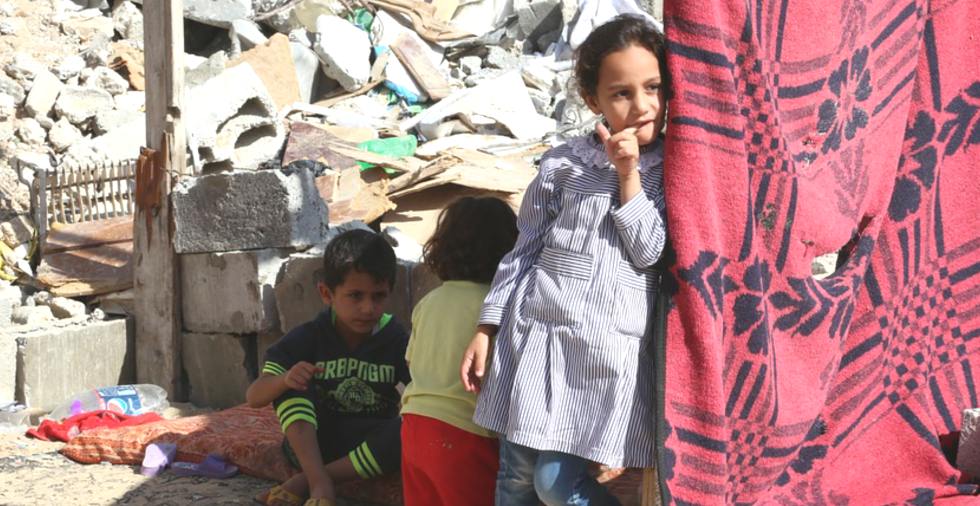 On the other side, there are camps run by Hamas and Islamic Jihad, their summer camps are military training based in which children train to take up arms and perform some military postures, which some specialists warned against. Especially to children in the preteen stage. Not only children get accustomed to violence, but they also train in rough settings running and standing for long hours under the burning sun.
Also, when there's no power nor internet to play video games, teens find such training very tempting. Yet we need to keep in mind that the limited opportunities and poverty drive the parents to send their children to anything instead of having them complaining at home with the frequent power outage and poverty. 
There are also religious camps ran by local mosques where children learn religious traditions and memorize the Quran. Also, street football is a major entertainment for male children. Contrarily, female children have even fewer opportunities and usually stay at home playing with dolls, reading, watching TV, or helping with house chores. 
The workforce survey data for 2018 indicated that 1.3 percent of children in the Gaza Strip work, with or without wages. Some of them wake up at six in the morning to go to work in woodwork and concrete and building-stones factories.
For such work, the child earns 15 shekels, sometimes 20 shekels, which equals 6 dollars. Children as young as ten years old work inside the port corridors on the Gaza Sea, selling drinks, and selling tea and coffee from morning until midnight. Some of them spend their time at dumpsters collecting plastic and metal waste or anything they can sell to support their families.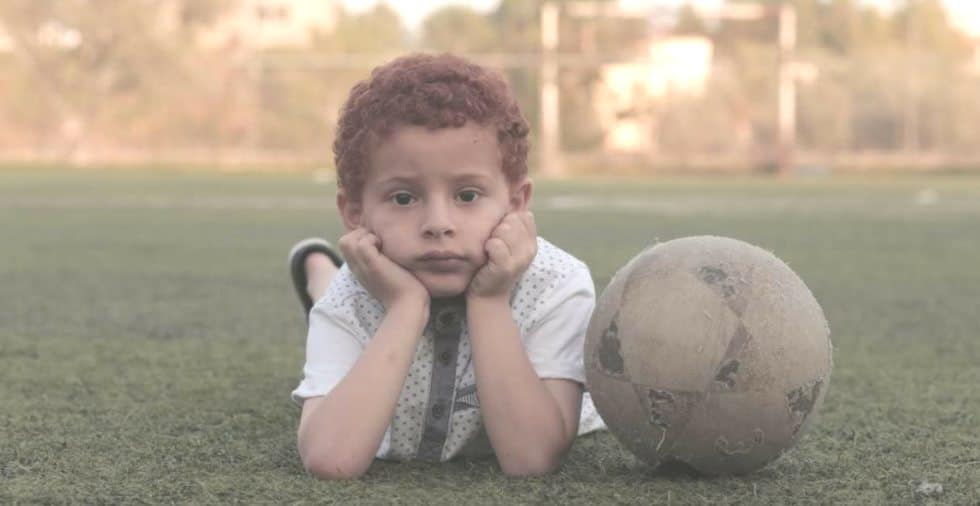 There are limited green spaces and free parks in Gaza. Hence, the Gaza Seashore, despite its dangerously polluted water, remains the main destination in the summer for those who live by it or can afford the transportations. Some children participated in the peaceful Great March of Return protests. Which resulted in the death of more than 300 children, in addition to approximately 18000 injuries.
No parents, anywhere, want to bring their children up in a prison.  But the parents in Gaza are left with no choice or say in this matter. Planning anything in the politically and economically unstable area is quite impossible, let alone planning a decent future for their children, with the ghost of uncertainty hovering above their heads.
This article is one of a series on the situation of children in Gaza and how can you help and how do your contributions and support improve their lives. 

… is a unique peace network with affiliates on every continent, and especially in Gaza, Israel, Jordan, the West Bank and Turkey.

VOICES FROM ISRAEL
In her regular series, Israeli writer and the Director of Foreign Relations Geneva Initiative, Jesseca Manville takes a look at their important work.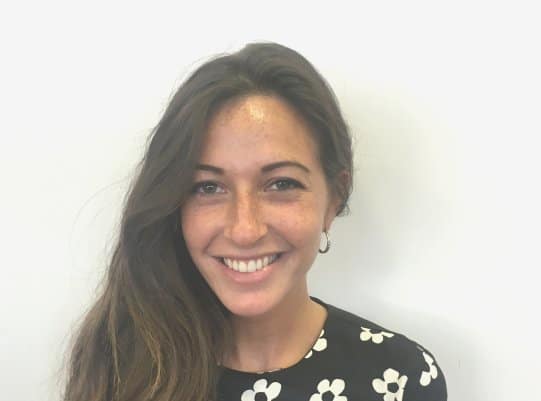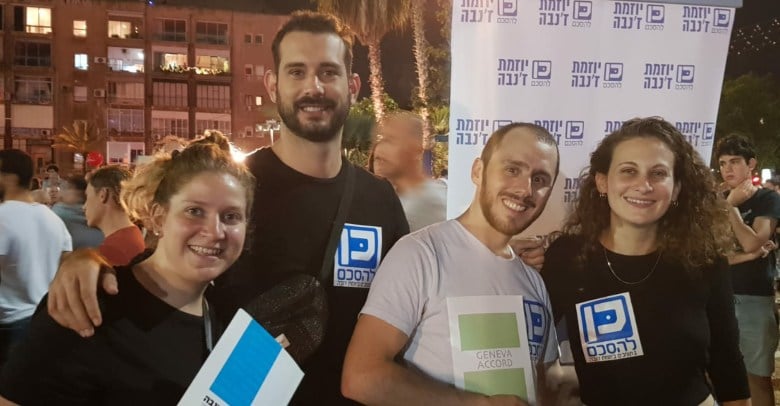 Between Ramallah and Tel Aviv, we at the Geneva Initiative (a joint Israeli and Palestinian NGO), work in unison to keep peace and the two-state solution on the public agenda. It's in the spirit of the Geneva Accord, a model peace agreement drafted in 2003 that showed real compromise on all of the core issues of the conflict. We highlight the advantages of bilateralism and the importance of negotiation to diverse groups and communities in both societies. 
Through active outreach, mobilization and educational work, we strengthen the voices for peace amongst those who really matter. This is by providing decision-makers and influencers from across the political spectrum with the knowledge and tools to act as agents of change. From women leaders to young influencers, political actors, media personnel, cultural figures, civil society activists and more, we are striving to inject hope back into the public discourse and to enhance the infrastructure for peace.
One of the participants from our recent Women Leaders and Reconciliation Project said…
"I had an inspiring time with a group of 30 Palestinians and Israeli women. One of the Palestinians lives in Gaza just opposite my kibbutz literally a few kilometres away. In a way, the ones that had the most in common with me weren't the Israelis who live in the centre of the country, rather the Gazans, whose lives are affected by this conflict every day."
These words encapsulate the very essence of what we do. In the absence of a peace process, our work continues to be increasingly critical. It fills a much-need vacuum that fosters mutual understanding and trust between both sides through our joint workshops, seminars and meetings. More than this, through channels of communication we bridge the geographical and psychological chasm that exists between Israelis and Palestinians by revealing that there is a willing and ready partner for peace. 
"There won't be a change unless people believe that it is possible," said one of our Palestinian participants. We will not give up on building a better future for our peoples.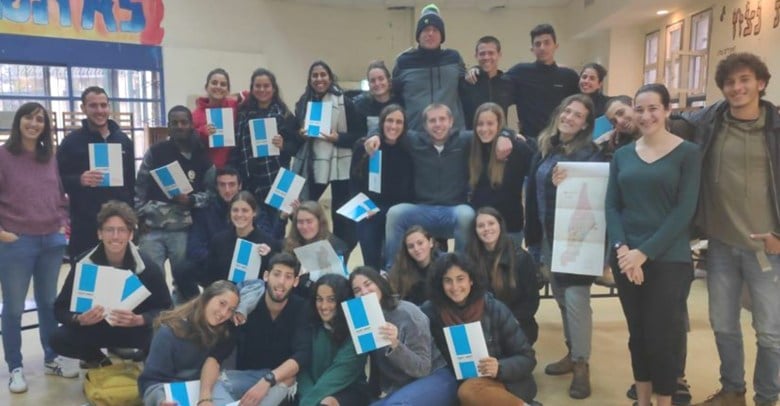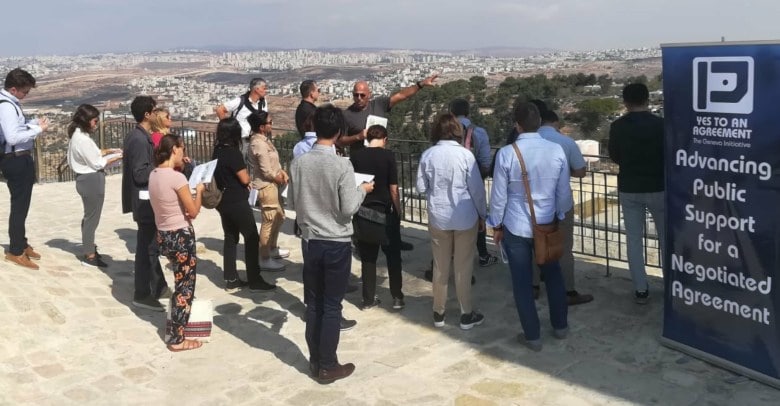 HELP OUR IMPORTANT WORK, PLEASE!
Committed volunteers keep costs down. 91% of donations directly helps the children.
Use JUSTGIVING to easily raise funds for us. For whatever!
Improve the lives of children and build peace. Help by giving online.
And there's loads of other ways you can help our cause. Find out.
FOOTNOTES
Latest news from around the region compiled by Sarah Brown.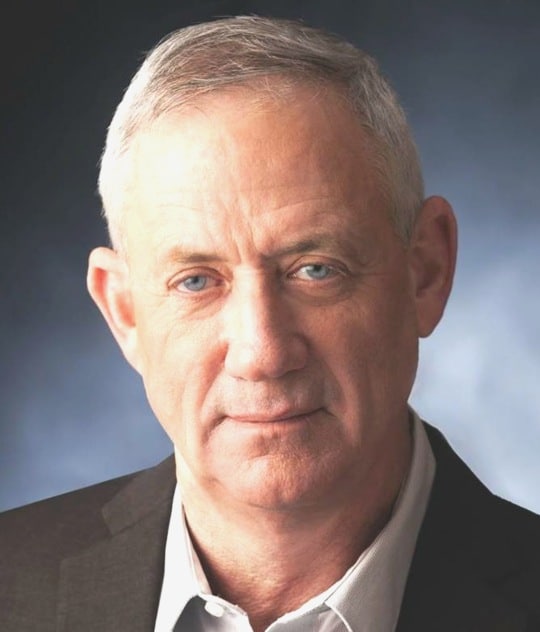 Netanyahu claims victory in Israel's latest election
Benjamin Netanyahu was quick to claim victory following exit poll results on Monday, but it is still not yet certain whether his Likud Party will be able to secure a majority.
Likud and the Blue and White alliance led by Benny Gantz (pictured here) had been running neck and neck in the polls in advance of the Israeli election on 2 March, the third in a year. Both opponents have had to contend with legal difficulties. Netanyahu's corruption trial will begin on 17 March, and a cybersecurity company once headed by Gantz is facing a criminal investigation although Gantz himself is not thought to be a suspect. 
Gantz has also had to deal with embarrassing leaks from advisors. His campaign strategist, Israel Bachar, was sacked after he claimed, in a taped conversation, that Gantz was a security risk because he wouldn't have the courage to attack Iran. It has also been alleged that Blue and White MK Omer Yankelevich described Gantz as 'weak and stupid.' The complex coalitions between smaller parties make shifts in the polls difficult to interpret. Although Likud's rating edged up slightly in the lead up to the election, this was at the expense of Netanyahu's traditional right wing allies rather than Gantz's supporters and is thus unlikely to affect his chances of remaining Prime Minister.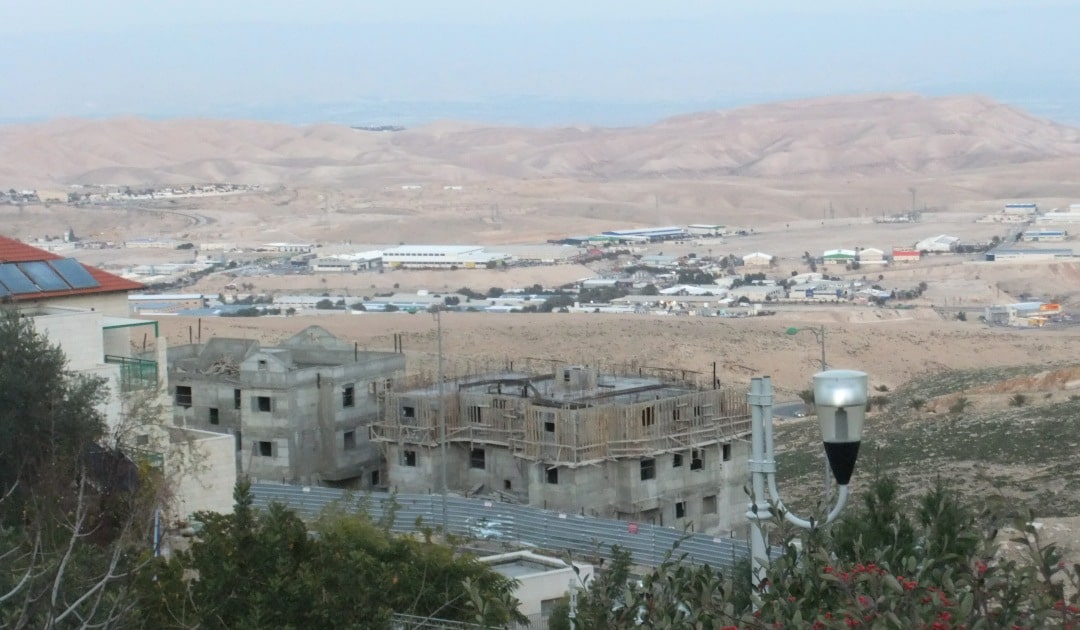 Concerns over Netanyahu's settlement expansion plans
Netanyahu has recently announced plans for 3500 new houses in an area of the West Bank known as E1 which is located between East Jerusalem and the Ma'ale Adumim city-settlement. A particular concern is the fact that this new development would bisect the western West Bank, and many have asserted that this is a further blow to any prospect of a two-state solution. In further bad news for Palestinians, the courts have recently given the go-ahead for a major new development in the West Bank town of Eli.
This expansion project had formerly been frozen due to claims that the town was built on Palestinian land. Netanyahu has also recently lent legitimacy to twelve illegal settlements by ordering that they can be connected to Israel's power grid. If he is successful in the elections, it looks likely that there will be still further expansion beyond the Green Line
Palestine 2048?
A new collection of science fiction stories, Palestine +100, imagines what the future holds for Palestinians in 2048, 100 years after the founding of the state of Israel and the Palestinian nakba. It is often observed that science fiction reveals a great deal about the present even when it depicts the future, and the stories contained in this volume reflect the hopes and fears of Palestinians today. The editor, Basma Ghalayini, observes that everyday reality already seems like something from dystopian fiction for Palestinians.
She also notes the nuance with which Israelis are treated in the collection…
"In classic SF, the battle lines are drawn quickly and simply: the moral opposition between a typical SF protagonist and the dystopia or enemy he finds himself confronting is a diametric one. But in Palestinian fiction, the idea of an 'enemy' is largely absent. Israelis hardly ever feature, as individuals, and when they do, they are rarely portrayed as out-and-out villains."
One story conjures up a vision of a future Gaza run as a Matrix-style simulation by Israeli scientists, another predicts a visit from aliens vexed by the continuing conflict, and yet another presents a future Palestine where the study of the past is forbidden and historians are viewed as subversives.
You can read more about the collection here.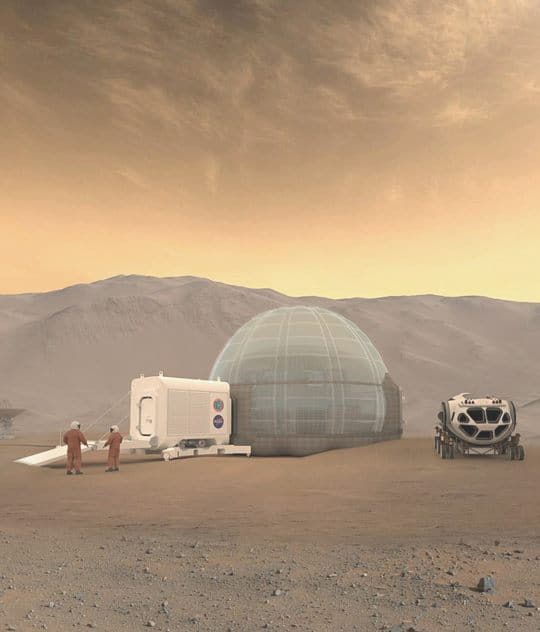 Egypt and Israel seek harmony in music festival
In a move which reflects less tense relations between Israel and a number of its Arab neighbours, an Israeli music competition, Hashmaliko, has been given permission to hold events in Egypt's Sinai province. This digital music celebration will last four days, bringing together Arab and Israeli musicians. The Egyptian authorities have agreed to offer both security and medical support to ensure the event runs safely.
Although it is unusual to see acts from Israel and Egypt performing together, particularly striking is the inclusion of an act from Iran, Israel's bitter rival. Improved relations between Israel and Egypt can be identified on several fronts – including a major gasoline deal. However the border between Egypt and Gaza is still tense, and Egypt is constructing a concrete wall at the Rafah crossing, the only way out of the Gaza strip which doesn't lead into Israel.