NEWS ARCHIVE – MARCH 2017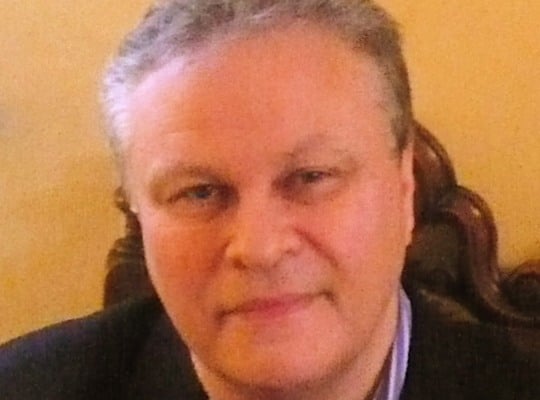 "Everyone in the region knows how to reach peace. It's arriving there that's so difficult."
We live in strange times. The political tectonic plates are shifting across the world. The liberal consensus, in place since the birth of the United Nations appears to be reaching an end-cycle.
With the election of President Trump in the United States, Brexit and the changing power play between an emboldened Putin's Russia and a divided West, uncertainty reigns supreme.
No more so than in the Middle East. Even the prospect of a two-state solution now looks bleak. For many Israelis and Palestinians, the peace process has been hampered by endless outside initiatives and interference that are – to quote Shakespeare: "….full of sound and fury, signifying nothing."
According to a Joint Poll, published this February 2017 by the Tami Steinmetz Center for Peace Research (TSC), Tel Aviv University and the Palestinian Center for Policy and Survey Research (PSR) in Ramallah a majority of Israelis supports the concept of a two-state solution (55%). Support among Palestinians stands at 44%.
Just six months ago, 59% of Israelis and 51% of Palestinians supported this approach. Yet, far more people prefer the two-state solution relative to one state, or a confederation. Those two alternative options are supported by just 24% or 28% of Israelis, respectively. Just over one-third of Palestinians and a majority of Arab Israelis support a one-state solution.
When a people feel abandoned, insecure or frightened, they lash out. President Trumps' support for Israel is essential but if his team is truly serious about building peace, the Palestinians must be there at the top table too.
That is our challenge and we will continue to build bridges, not walls.
We thank you for your continued support.
Please… DONATE NOW
Richard Martin, President & Founder.
DALIA AL-NAJJAR BECOMES GOODWILL AMBASSADOR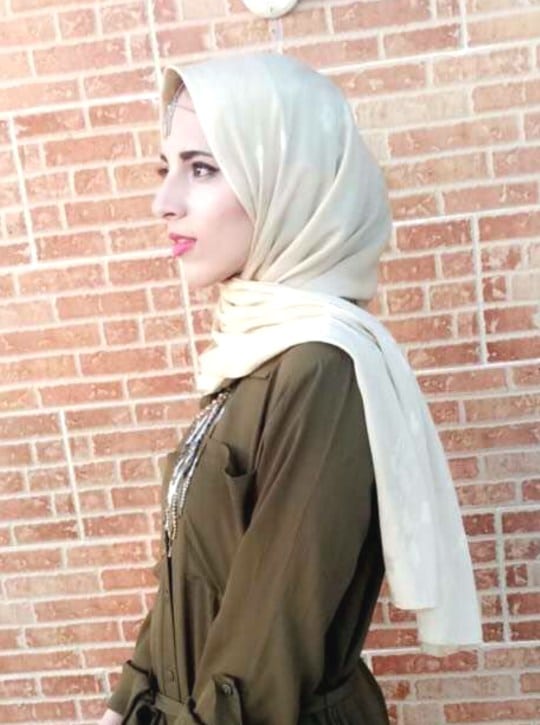 Children of Peace is delighted to announce that our Gaza writer Dalia al-Najjar has become a Goodwill Ambassador to Children of Peace.
Dalia Al-Najjar was born and raised as a refugee in Gaza. With her hopeful attitude to life in a conflict area Dalia is involved in building positive change. She has worked with children in war-affected and marginalised areas in the Gaza Strip and contributed in making change in the lives of many young adults – resulting in them taking the lead in building different initiatives.
President and Founder Richard Martin says…
Dalia is an amazing person, who is an inspiration for women across the Middle East. We are proud and honoured that she has kindly accepted the role of Goodwill Ambassador to our fast growing peace network. Her first act was to represent us at the international students' festival in Trondheim, Norway where she distinguished herself by making a closing address.
Dalia explains why she accepted this key role…
It is such an honour to become a Goodwill Ambassador for Children of Peace. When I joined Children of Peace, I was proud that I am involved in a safe and supportive environment where I can contribute to peace. I have been locally criticised a lot for wanting peace but it only made me speak louder. It is 2017 and violence is outdated and irrelevant.
THREE NEW PALESTINIAN GROUPS JOIN US
Children of Peace is delighted to welcome three new affiliate members of our Coalition of Peace, now the single, largest peace network across the Middle-East.
Visions Association for Civil Society, Rafah, Gaza
VACS works with children and youth people in Rafah to promote peace, nonviolence and constructive dialogue as a way of life. The organisation advises on how best to access quality services and actively participate in the civil society equal to other community members within the society.
Here, Executive Director Khaled Muhammed tells us more…
VACS seeks to provide quality education environment to participate in building better Palestinian society.

(VACS) is a Palestinian community based non-profit NGO established in 2006 and licensed at the Ministry of Interior # 7529 in Rafah city. We are a member to the Education & Protection cluster with OCHA-UN in Gaza and we participate regularly in almost every activity.

We strongly adhere to a child protection policy and other recommendations stated by UNICEF. VACS seeks to promote lifesaving, protection, equality and ensure constructive dialogue between various individuals with conflicting views on key issues. It creates and develops a neutral safe space for dialogue by using innovative alternatives to nonviolence that allow those engaged in the debate over issues to participate in meetings, public debates and broadcast events to better involve and inform citizens on legal, democratic and social issues.

VACS is focused on the conviction that promotion of democracy at local and community scales is closely linked.

We conduct innovative programmes for the children and youth like peace education, conflict resolution, reconciliation and nonviolence activities. Above all, we seek to improve our work and services, build the capacity of the team and maximise the area of services and programmes provided to the targeted children and youth through innovative and creative programmes.
Palestinian Association, Gaza
Palestine Association for Traffic Safety, is an NGO located in the Gaza Strip since August 1992 to promote Traffic, Health and Safety Protection for employees, children and communities.
Executive Manager Ibrahim Isbaita outlines the work of the Association…
The aim of the Palestinian Association is to protect children's lives and fulfil their right to live and learn in a safe environment  – without the worry of any external dangers caused by traffic or safety issues – which can be a real hazard in the Gaza Strip.

The reduction of road accidents and preservation of lives of children requires unified efforts to reach this goal. The government in Gaza cannot do this job alone, without the help and commitment of civil society institutions.

It is our main goal to protect the lives of children from these risks and provide ways to guide them to safety during their departure and return – either to their schools or places to play and this in turn give children, teachers and parents full peace of mind. Through this reduction of anxiety, children are free to play and learn and participate in a positive way in society.
Freedom Forum, Ramallah
Freedom Forum is a Palestine Foundation established in 2004 by a group of Palestinian intellectuals and academics who believe in freedom of thought and the importance of public and individual freedoms on the ground.
Shadia Othman, executive director at the Freedom Forum Palestine (FFP) introduces their work…
Building a Palestinian society based on justice and democracy, pluralism and respect of human rights, FFP aims to disseminate and promote public freedoms to defend rights and freedoms.

We work throughout the West Bank and Gaza Strip, and we are able to reach marginalised areas through an extensive network of individuals, researchers and related institutions as well as through strategic partnerships with Palestinian universities and civil society organisations.

We believe that there are minimal activities and opportunities for children in Palestine. There is a need for young people to be productive through the arts and sports without being directly involved politically. Our innovative hip hop programme: The Five Elements of Hip Hop in Palestine, helps young people in Palestine to develop arts, music, sports and community skills to connect with the community around them.

FFP targets its activities in the Palestinian community to build a democratic society based on the rule of law, social justice and respect for human rights.

We focus on gender issues especially in Jerusalem and area C by running workshops and seminars that show the importance of the role of women and their ability to improve Palestinian society. We have worked with Organizations like DCAF on gender subjects and we are currently working on a new project that talk about gender issues in the security forces.

We also work to promote disseminate and consolidate the concepts of democracy, human rights in the Palestinian society (concepts of individual liberty, the rule of law, civil, economic and social rights and gender equality) tolerance and acceptance of others. In order to contribute to create a favourable social and political environment (established of a Palestinian political system, democratic, and pluralistic) and we ready to open up and communicate with other people worldwide.
A MESSAGE FROM THE BRITISH PRIME MINISTER
Children of Peace is delighted to have recently received this letter of support from British Prime Minister Theresa May.
THE CHILDREN OF PEACE INTERVIEW: NERVANA MAHMOUD
In the latest of her regular series of exclusive interviews Professor Sarah Brown talks to Nervana Mahmoud a Doctor and Commentator on Middle East issues. Nervana started blogging and writing on Middle East issues after the Egyptian revolution in 2011. In November 2013, Nervana was featured by the BBC as one of its 100 women of the year.
In 2015, she was nominated for Lebanon's Samir Kassir Award. She has given several talks about Egypt, women rights, and radicalism in various institutes, as well as many Radio and TV interviews. Here she talks to Professor Sarah Brown about her perspective on Israel and Palestine.
Sarah first asked Nervana about growing up in Egypt and how she began to form her impressions of the Israel/Palestine conflict.
Nervana explained that her mother had a shaping influence on her perceptions of the conflict, as she brought her up not to hate anyone, even one's enemies. When Nervana once asked if this included Israel, she immediately answered 'Yes of course', and explained that you will never win a battle as long as you hate.
Then Nervana described another strong childhood memory – 26 March 1979 when a peace treaty was signed between Israel and Egypt. There was a strong sense of excitement at home – her late uncle, a diplomat, was particularly supportive of the treaty. However she remembers her friends at school seemed less enthusiastic.
A few years later Nervana attended medical school in Cairo. Most of her fellow students were either Islamists or leftists and nearly all were very hostile to Israel. She began to be aware that ignorance was acting like an iron wall between the different 'sides' to this conflict, and was concerned by the way in which anti-Israel rhetoric could slip into antisemitism. (And still today, if she simply sends a holiday greeting on Jewish festivals, some followers on social media will accuse her of supporting Israel.)
Then in the 1980s a popular soap opera began to shift – if only slightly – the Egyptian perception of Jews and Israel. One in particular was very popular, its name was Raafat Al-Haggan. This was the story of an Egyptian spy implanted in Israel, and was set in the 1940s and 50s. However, despite its nationalistic theme, it reminded Egyptians of the days when many Jews lived in Egypt and, most importantly, it included a sympathetic Jewish character.
Despite Nervana's liberal upbringing she was still aware of some tensions when she first began to encounter Jews after moving to England. She remembers her experience of treating a very orthodox Jewish woman, pregnant with her tenth child, and reflecting on the gulf between a common Arab stereotype of Jewish women being promiscuous and this very conservative mother. She sensed the patient's husband was uneasy about his wife being treated by an Egyptian doctor, and the next day Nervana was at first a little alarmed when she saw him suddenly running towards her. Was he angry? In fact he was simply anxious to let her know how grateful he was for her care of his wife. Nervana describes this as one of many little turning points in her life, reinforcing her determination that the impulse to dehumanise Jews in general, just because of the Arab-Israeli conflict, is not right.
Sarah Brown: Have there been any shifts over recent years in Israel's relations with its neighbours?
Nervana: Since the Arab Spring, dramatic events in the Middle East have encouraged many in the Arab world to focus less on Israel as the sole source of conflict.
Nervana explained that people have seen the horrors of ISIS and the tragedy in Syria, and (without necessarily being in any way pro-Israel) have begun to acknowledge that Israel may not be the only problem facing the Arab world. Iran is widely seen as another great threat, and here too Israel and its neighbours share some common ground. This is not a completely new development of course. A wary pragmatism, an awareness of shared interests, has long helped maintain the peace between Israel and Egypt, Jordan, even Saudi Arabia. Nervana is encouraged by her sense that pro-peace voices in Egypt, in particular, are becoming more vocal – more people are willing at least to accept that Israel is here to stay, but, those peace advocates expect Israel to help their cause, by stopping its settlements policy to give a real chance to peace efforts.
However, Nervana noticed, at least via her Twitter interactions, that the same events, which have slightly softened Arab views on Israel have made some in Israel more uneasy than ever before at the prospect of a Palestinian state. Would an independent Palestine simply bring terror closer to Israel's borders? These problems, in Nervana's opinion, cannot easily be solved, but now more than ever, it is important for all in the region to try to strengthen the forces of democracy and peace.
Sarah Brown: Netanyahu has welcomed the arrival of President Trump, encouraging him to follow Israel's example in building a border wall. What do you think the impact of a Trump presidency will be in the region?
Nervana thinks the single biggest problem with Trump is his unpredictability.
Netanyahu is currently trying to exploit the opportunities of a Trump presidency by encouraging him to move the US embassy to Jerusalem and speeding up the construction of new houses in the settlements in order to establish 'facts on the ground' to obstruct a two state solution. However, Nervana pointed out that, regardless of any new facts on the ground, "the Palestinians' biggest weapon is their own existence". They simply will not accept a one state solution on Israel's terms.
Nervana herself supports a two state solution, which tries to respond to the aspirations of both peoples. Although she is not in principle opposed to a secular binational state, she feels that this is an impractical, utopian vision that unlikely to materialise on the ground.
Sarah Brown: Nervana has a strong interest in women's rights, particularly in the context of Islamism and religious conservatism. Had she any thoughts on the impact of this issue within Israel/Palestine?
Nervana: There is an irony in the fact that some Salafis, no friends of Israel...
… are keen to weaponise the conservative dress and morals of ultra-Orthodox Jews to justify their own stance on these issues. In Israel/Palestine the picture is very mixed. In the West Bank there is reasonable scope for those who favour a more liberal, secular lifestyle. However, in Gaza the situation is quite different.
Nervana explained that she thinks the Israeli withdrawal from Gaza a huge strategic error as it enabled the rise of Hamas, who have now entrenched an Islamist regime through legislation and indoctrination. It is difficult to see how Gaza can return to its earlier, comparatively liberal ways. For this reason Nervana now sees the rulers of Gaza as the single biggest stumbling block to peace.
Sarah Brown: I then asked Nervana, who is currently based in the UK, if she was struck by any particular misperceptions or biases in British perspectives on the Middle East.
Nervana thinks it's very positive that the Palestinians have so many supporters in the UK.
But believes it's a pity that these groups tend to take a very one-sided approach and are too often disconnected from groups on the ground in Israel/Palestine. In her opinion, people need to try to build bridges between the different camps and both pro-Palestinian and pro-Israel groups sometimes seem intent on mirroring the polarisation, which exists in the region. Pro-Palestinian groups are quick to embrace anti-Zionist Jewish allies, for example, but don't seem to want to engage with more representative Jewish voices, even moderate ones. More should be willing to acknowledge the flaws of their own side. However she cited one organisation – the American Task Force on Palestine – as a positive initiative, willing to take a dispassionate and analytical view of complex issues.
Nervana supports groups like Children of Peace, which try to increase understanding between Israelis and Palestinians, and indeed all those who work to combat hate and promote harmony. She mentioned the former Chief Rabbi, Jonathan Sacks, as someone whose contributions to these difficult debates have always struck her as measured and constructive. However unfortunately the media too often prefer to foreground more extreme opinions.
The Children of Peace Interview covers a range of viewpoints regarding the Israeli-Palestinian conflict, and may not necessarily reflect that of Children of Peace.
… is a unique peace network with affiliates on every continent, and especially in Gaza, Israel, Jordan, the West Bank and Turkey.
LETTER FROM DALIA
In her regular Letter from Gaza, Dalia al-Najjar focuses on what it feels like to be 'stateless'.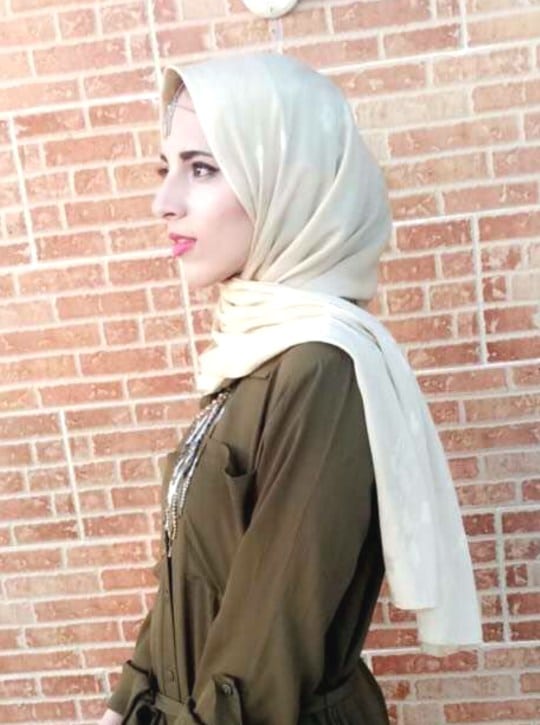 Last October I moved out of Gaza to Turkey after winning a scholarship to pursue a Master's degree. Since then my life has been upside down. I felt like a bubble floating in a search for a place with peace, warmth, and love.
I thought moving out of Gaza would help me getting over my war traumas and would fasten the healing process but it did not. Between having to explain the history of the Palestinian-Israeli conflict; to how can we achieve peace, to talk about wars… to the fact that I will not be able to visit Gaza and my family during the coming three years… to being called stateless.
With the last leaf falling from the tree that I have been watching all Fall, I was invited to the international students' festival in Trondheim, Norway.
While applying for the Visa I could not find Palestine (or any other classification like occupied territories of Palestine, Gaza and West Bank, etc.) in the list of countries at birth, and I was confused. I emailed the embassy and they applied with three words that led me to question my whole identity and entire life for a week.
"Please choose stateless." It took me a week to decide if I am going to choose 'stateless' and accept it or let it go and decide not to visit Europe at all.
Then I thought I should not let labels clip my wings. Living outside Gaza means that I finally have a sky that is more than blue and endless stars… A sky that I can fly in.
I chose 'stateless' and continued with the endless paperwork with one aim in my mind to prove that 'stateless' people are productive citizens of the world.
With the generous support of Children of Peace, I was able to fly to Norway to experience 10 days without discrimination with 450 students from over a 100 countries divided into 16 workshops. I was in the refugee crisis and immigrants workshop.
The most important take-out of the event – other than building a network of people who are committed to change and peace – was hope. A lot of debates and discussions about critical global issues took place during the ten days. People from different backgrounds and beliefs sitting together and agreeing that different opinions and beliefs only make the discussion richer and more interesting.
In the closing ceremony, I had the honour to represent the participants and deliver a speech to remind ourselves that we should act now because it is our time. My message was "to stop being sad and to get angry". Because if it was not for the constructive anger I would have never written my stories or dared to listen to the other side or joined Children of Peace.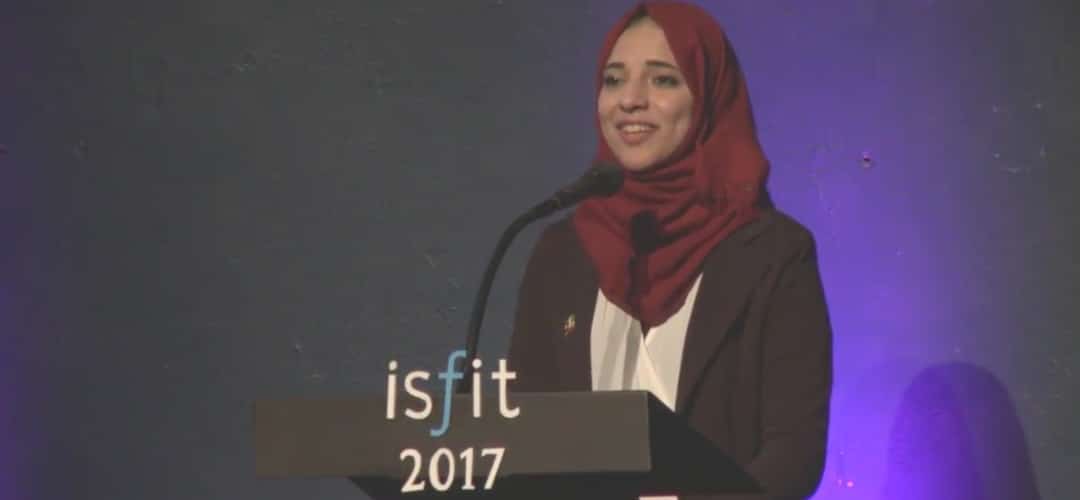 HELP OUR IMPORTANT WORK, PLEASE!
Committed volunteers keep costs down. 91% of donations directly helps the children.
Use JUSTGIVING to easily raise funds for us. For whatever!
Improve the lives of children and build peace. Help by giving online.
And there's loads of other ways you can help our cause. Find out.
FOOTNOTES
Latest news from around the region compiled by Sarah Brown.
Trump, Israel and antisemitism – opinions are divided
The new US administration has been accused by some of taking too casual a stance on antisemitism. Recently Trump responded to a Jewish reporter's questions about a rise in antisemitic threats against Jewish institutions by congratulating himself for securing electoral victory. The Anne Frank Center asserted that antisemitism had infected the Trump administration, and particularly noted its failure to mention Jews in its Holocaust Remembrance Day statement. Steve Bannon, a key Trump adviser, has attracted particular controversy due to his involvement with the far-right Breitbart news site which has run articles perceived by many to be antisemitic.
However in a speech he made on 21 February Trump did offer a clear and direct condemnation of antisemitism, calling it "horrible" and "painful". His supporters also point to the fact that his daughter and her family are Jewish, and now the Israeli Prime Minister, Bemjamin Netanyahu, has commended Trump for taking "a strong stand against antisemitism".
Palestinian novelist sparks debate

Earlier this month an arrest warrant was issued for novelist Abbad Yahya, and all copies of his latest novel have been confiscated. Yahya attracted the Palestinian authorities' attention because his fiction covers so many taboo issues – in particular homosexuality and religious extremism. Crime in Ramallah traces the impact of a woman's murder on three young men, revealing many of the problems and prejudices in play in Palestinian society in the process.
There is a strong conservative strand in Palestinian society, but many younger Palestinians – Yahya is 29 – hold more liberal views and want to air these controversial topics. Yahya is currently stranded in Qatar, and has received messages of support from organisations around the world including the Palestine Liberation Organisation and PEN International.
Controversy over recent BDS moves
Israel's economy is buoyant. However that has done nothing to soften anxieties about the Boycott, Divestment and Sanctions (BDS) movement. The Knesset has recently approved a bill which will prevent foreign nationals who promote any kind of boycott from entering the country. Criticism has been sharp, both inside and outside Israel; many more moderate MKs voted against the bill.
The terms of the bill will cover those who only call for a boycott of settlement goods. One potential casualty is the liberal American political commentator Peter Beinart. Writing in Forward, he describes the impact this ban will have on his family.
Last summer we took our children to Israel for two weeks. We went to the beach, and the desert, and spent Shabbat in Jerusalem, and I ducked off for a day to participate in a protest in Hebron. My kids deepened their connection to Israel; I assuaged my conscience.

Now, it seems, the Knesset wants me to choose. Either stop visiting Israel or stop opposing the occupation.
You can read his article in full.
Israeli and Palestinian youth unite to help refugee children
The Jewish Israeli youth movement Hashomer Hatzair has teamed up with the Arab Israeli youth movement Ajyal to help refugee children on the Greek island of Lesbos. The two groups have been in dialogue for some time, and they decided that this was the moment for more concerted joint action…
In one of our last meetings the Syrian situation arose… and there was the thought to do something together to help people who are suffering in a nation in our area, even though Syria is considered an enemy country to Israel.
They plan to set up a centre where children will learn subjects such as Maths and Arabic in the mornings and where they can enjoy more informal activities in the afternoons. The project has been enthusiastically supported by Israelis who have donated generously to cover running expenses. In a related project bringing communities together Arab and Jewish restaurant owners offered Syrian themed dishes for a fortnight and donated the proceeds to help refugees.
The environment and conflict drive innovation in Israel and Palestine
Many communities in the region lack ready access to sufficient water. However Israelis and Jordanians are working together to solve the challenges of a harsh environment. The Arava Institute for Environmental Studies brings together Jordanian, Palestinian and Israeli students to work on environmental projects. They discuss their differences but also – quite literally – find common ground. One important technological innovation is the satellite distillation system. This makes salt water potable through the use of sunlight and evaporation techniques. Another system helps Bedouin communities create gas from organic waste. These innovations have great potential to help other isolated communities around the world.
Bricks and mortar are difficult to obtain in Gaza because of constraints imposed on deliveries by both Israel and Egypt. However civil engineers Ayman Ashour and Ahmad Al-jadba have come up with an ingenious solution to circumvent this problem. They are recycling plastic waste materials to manufacture light but effective substitutes. They are a little more expensive than traditional bricks but they have received a grant from the Mobaderoon funding organisation and are also investing their own savings in the project.