NEWS ARCHIVE – MARCH 2016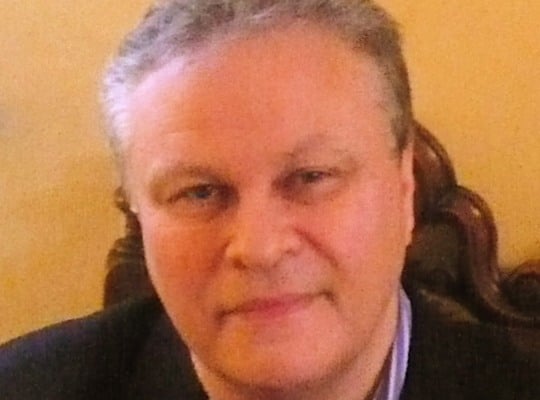 A LOST GENERATION?
A whole generation of Palestinian youth are disconnected and without hope.
Since October 2015 there has been a wave of terror in Israel and the West Bank. Pregnant women, the elderly, young police women, children and security officers (mostly Israeli) have been attacked by Palestinians with knives, guns and car rams. This is not a Third Intifada. But what marks out this latest cycle of violence is that much has been perpetrated by children and young people.
It's a tragic scenario for all sides. In the current cycle 1,176 Palestinians, 27 Israelis, as well as an American, a Sudanese and an Eritrean have been killed, to date.
A report by Israel's Homeland Security (Shin Bet) notes that 80% of the assailants came mostly from Hebron and Ramallah in the West Bank. 71% are aged between 16 and 25. 10% are 16-years-old or younger. The number of female attackers was 24.
It clearly reflects the tragedy of a lost generation, faced with a floundering Palestinian Authority with a Palestinian state and freedom of movement as far away as ever. The world is looking elsewhere to Syria and Islamic State. With peace talks stalled, Palestinian youth see a bleak future with no peace, few jobs, poor prospects and a sense of betrayal and hopelessness.
The situation cannot continue. At Children of Peace we are pro-Israel, pro-Palestine and pro-peace. We focus on hope. That's why we strive to give a voice to the lost generation. And to the peace makers on all sides.
See our tenth anniversary… GREETINGS
We have much to be proud of, and thank you for your continued support.
Please… DONATE NOW
Richard Martin, President & Founder.
Des Moines University Psychiatrist, David Drake writes of his recent experience in Gaza.
Children of Peace is proud to welcome a new affiliate – the Sawa Foundation based in Nablus, West Bank.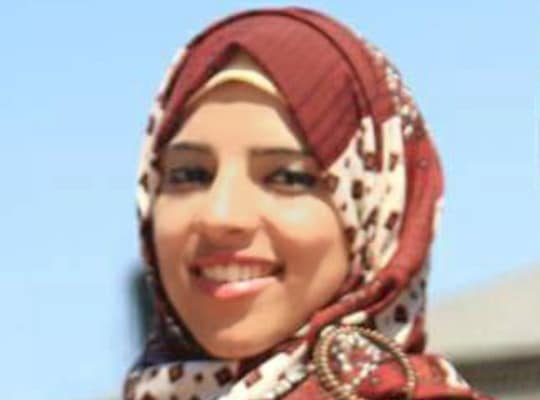 In her latest despatch, Dalia tells how her generation copes with the frustrations of daily life in Gaza.
We are delighted to welcome talented Palestinian musician and singer to be a Friend of Children of Peace.
Professor Sarah Brown talks to young UK business man, Sohail Iqbal about his experiences in Israel.
Latest positive news from the region including quotes from the head of Israel's military.
PAUL HAINES BECOMES GOODWILL AMBASSADOR
In recognition of his epic 2500k walk for peace on behalf of Children of Peace, Paul Haines has been awarded the honour of Goodwill Ambassador to the charity. Here Paul tells us about his journey…

One of the main reasons for my Walk for Peace from Rome to Jerusalem was due to the experience I had of walking through endless First World War cemeteries in North West France. This was on my 2014 walk from London to Rome, where I also encountered refugees in France and Italy fleeing from war. This led me to think more about peace, and resulted in a feeling that I would like to do something. I wanted to reflect on the futility of war, and the feeling of hopelessness that many can feel in waging peace. I wanted to attempt to cast a stone in the water to hopefully create some ripples.
On my way, walking to Jerusalem, I was overwhelmed by the wonderful encounters and experiences I had. I was also amazed by the enthusiastic media coverage. I am now extremely keen to let more people know about the hopes and aspirations of those who expressed themselves in the books that I carried. And the messages that were left on my website, and also with my memories of countless conversations.
In choosing to support Children of Peace, I found I could so easily identify with and talk with others about the work of the charity across the Middle East, regardless of boundaries and beliefs. I also felt very strongly about the importance of the role that children have for the future. I look forward to doing whatever I can to help the charity with its work.
I walked to Jerusalem, and that in itself was an extraordinary experience. But the time I spent in Israel and the West Bank was even more of an eye-opener. The situation is so complex and fraught with problems and difficulties, and yet there are so many beacons of light. There are so many groups, so many individuals carrying out incredible work. I learnt a lot about the word Peace while I was there, but I also learnt about Justice, Freedom and Dignity. I'm hopeful for the future, despite the problems and injustices that I could see. I'd like to imagine a world where everyone can freely shake each other's hands. Where people, without fear, can meet eye to eye, and marvel at the smile that is in all of us. Ultimately it would be for everyone to acknowledge that we are all different, but that we are all here to share this world.
Paul at the HAYAT Center, Nablus
Paul at Jerusalem YMCA with Rena and Alexandra
Paul meets Neda Abu Zant at SAWA, Nablus
… is a unique peace network with affiliates on every continent, and especially in Gaza, Israel, Jordan, the West Bank and Turkey.
MENTAL HEALTH UNDER BLOCKADE
David E. Drake, D.O., Iowa Family Psychiatrist in Private Practice and Clinical Professor, Des Moines University writes of his recent experience in Gaza.
Some ten years ago I joined a delegation of mostly American Jews, to meet with peace activists in Israel and the West Bank. Like all first timers, I was overwhelmed and grief stricken by the humongous cement separation wall between Israel and Palestine. We learned first-hand from families separated from each other, and farmers from their lands. Hardship ran deep. Yet we met with locals who still believed in peace and more than just co-existence.
Mid-January 2016, myself and twelve other healthcare professionals, including also from Des Moines, Maria Filippone, joined a delegation to Gaza. This was organized by Gerri Haynes, palliative care and hospice consultant with Washington State Physicians for Social Responsibility (WPSR). The eleventh medical delegation sponsored by WPSR since 2009.
To have to receive permission from one country, Israel, to enter the land of another, Palestinian Gaza, seemed strange from the start. The application process takes weeks and this year was different. The US State Department put out a warning not to go to Gaza, and all Americans already there should leave. I wondered if the momentum of planning for the trip was blinding me to the danger. In the end I decided to go. I'm glad I did.
Important facts we learned…
Untreated sewage runs into the sea. Water is not safe to drink unless boiled. (We brought in bottled water for the whole trip.)
Unemployment for those between 20 and 24 is some 43 – 68 %. No deep-water sea fishing exists as fishing and boats in general, are not permitted out beyond two or three nautical miles.
For years, a blockade by Egypt and Israel, with only one checkpoint – the Erez Crossing, has controlled what and who, enters and leaves. Gaza has been referred to as the 'world's largest outdoor prison.'
Soon after entering, our group took on our assignments. Some did surgery, taught cardiac life support and how to move beyond trauma. Or worked with women's health issues and discussed research interests. I facilitated a seminar over several days for post-graduate students, in mental health counselling. A psychiatrist talked about self-regulation/stress management and working with families.
As we settled in, I met with local mental health professionals. One was Sami Owaida MD, a child psychiatrist who works with the World Health Organization (WHO) in Gaza. His job is in planning strategies for mental health. He said his own kids "dream to go out and see the world – to see Jerusalem" but they can't leave.
Regarding mental health in Gaza, Sami said…
It's not better than a few years ago. Helpless, hopeless, worthless is what the people feel. They feel there is no hope. Everything is closed. There is no work. You want just to survive and the bad economic situation has very critical psychological consequences. It leads to 'learned helplessness', creating a people who are helpless. When a father does not work and does not provide, he cannot meet the family needs. This leads to angry behaviour that affect marriage. The behaviour of the children is affected at school and can lead to acts of violence.

After the war, people want to survive, to eat, to feel safe. But you can never find that in Gaza. We cannot imagine the next offensive, people are already hyper-aroused, traumatized! In the last invasion the Israelis began shelling apartments. Gaza is just a big prison.

People say we are slowly dying, and it's better to die suddenly by throwing stones at Israelis. It may look like suicide, but people think why stay alive, it's better to die with dignity.
Dr. Owaida did say that sports are one of the cheapest and most effective ways of dealing with this stress, especially soccer.
We toured the Baitona for Community Development Association, a centre for physical and mental rehabilitation. The director, Abed Muzanen spoke of how his home has been destroyed three times and rebuilt from the wars. Our translator said "there is no life" due to the occupation and internal divisions, as in Fatah vs. Hamas. We met children orphaned by the war. Many had lost one parent, if not both, and were living with relatives. The reality of how life has changed for these kids hit me deeply. Another room was filled with all young orphan boys. They put on a traditional dance for us, joining hands, following each other in a circle with patterned footsteps. After a few minutes, one boy came over to have me join in, which I did along with another physician on our tour.
I support those who work for a peaceful and just end to the blockade of Gaza and the occupation of the West Bank. The blockade and occupation is dangerous for Israelis and causes ongoing desperation for those confined to Gaza. A Gazan psychologist told me of his hope for peace and an end to the occupation, based on a belief in humanity. We must work to make that a reality.
Contributions to help the people of Gaza with their mental health programs can be made to:
Gaza Mental Health Foundation
www.gazamentalhealth.org
PO Box 380273,
Cambridge MA 02238 USA
BASHAR MURAD JOINS AS FRIEND
We are delighted to welcome talented Palestinian musician and singer Bashar Murad as a Friend of Children of Peace.
Bashar Murad was born in East Jerusalem in 1993. He is the son of Said Murad, renowned Palestinian musician and founder of Sabreen band and later Sabreen Association for Artistic Development.
Since Bashar was a child he was surrounded by a musical environment, which gave him a creative outlet from the limitations of the occupation. After graduating from high school Bashar attended Bridgewater College in Virginia, USA, and credits that experience to showing him the simplicity of life and the potential of living freely. Upon graduating with a Communication Studies degree, Bashar returned to East Jerusalem where he is now pursuing a career in music.
In December 2015 Murad released a remake of John Lennon and Yoko Ono's Christmas classic 'Happy Xmas (War Is Over)' calling for peace, and an original song titled 'The Door'. Both videos were very popular and were covered by many news sources.
Bashar writes…
For children who are born into conflicts, it is important to steer them away from continuing the cycle of violence. Children of Peace is a wonderful cause that promotes reconciliation and tolerance towards 'the other'.
Richard Martin, President and Founder of Children of Peace says…
Bashar is an outstanding singer with an unforgettable voice who speaks for peace and the hopes of his generation. We are proud of his support.
SAWA FOUNDATION JOINS US AS AFFILIATE
Children of Peace is proud to welcome a new affiliate – the Sawa Foundation based in Nablus, West Bank. Sawa joins our Coalition of Peace, the single, largest peace network across the Middle East and now growing worldwide.
Here, Neda Abu Zant, the first woman to be elected to the Palestinian transport union and who volunteered to coordinate the local Network of Arab women, tells us about their work…
We are looking forward to our affiliation with Children of Peace as there is no other option to achieve prosperity, sustainability and flourishing without peace. It is the time to change our way of thinking and start bridging the gap between the two sides of the conflict, raising new generations to new ideas of peace, mutual acceptance and respect for diversity.
We are looking to encourage intercultural inclusion, promote dialogue and enhance the peace process as our new generations have the right to live peacefully. We are looking to promote a culture of peace in our society, in Israeli society and build a base for both to live in peace side by side, in this land.
SAWA has been developed through a group of single parents and female head of households, separated or widows gathering together in order to strengthen and empower each other, along with their children.
We have implemented a workshop in raising women awareness of the CEDAW convention, women health welfare workshops. We hold training for economic empowerment including improving career opportunities through such programs as hairdresser training and sewing courses.
A key element of our work is to achieve sustainable outcomes. We focus on the importance of empowering single parent and women head of households – as they are along with their children the most poor and vulnerable people in our society.
Understanding that without a stable and peace-enabling environment inside the family peace cannot flourish.
Our vision is to change the stereotype of this marginalized group of people and to empower both these women and their children. Children from these backgrounds are considered to be the most suppressed and more likely to be more violent as they are deprived of their rights in health, education and nourishment. Governmental support is very limited.
Our means of intervention is based in three categories, socially, economically and culturally. Culture plays a major role in changing attitudes and ways of thinking, thereby affecting society socially and economically.
HELP OUR IMPORTANT WORK, PLEASE!
Committed volunteers keep costs down. 91% of donations directly helps the children.
Use JUSTGIVING to easily raise funds for us. For whatever!
Improve the lives of children and build peace. Help by giving online.
And there's loads of other ways you can help our cause. Find out.
THE CHILDREN OF PEACE INTERVIEW: SOHAIL IQBAL
In her latest series of Children of Peace Interviews Professor Sarah Brown talks to Sohail Igbal about his experiences in Israel.
Sohail runs his own consultancy business in the UK, and now works for the Foreign Office.
He takes a strong interest in events in the Middle East, and has been particularly involved with charities supporting Syrian refugees.
Sarah Brown: Tell us a little about how your views on Israel/Palestine evolved. I believe you are from a Muslim background and British Muslims often identify with the Palestinian cause?
Sohail: I am! Both my parents are Muslim.
I was very critical of Israel as a teenager – I was very anti-Israel as people around me gave me "information" on the conflict. I even remember my uncle showing me a film about Palestine and how Israel was stealing organs etc or how my aunty said we should stop shopping at Waitrose as they kill Palestinian children by funding Israel, it all shaped my view as a teen. Luckily, though my parents never had a view on the issue. They simply didn't care as much as others and my questions on it went pretty much unanswered.
It's only one night when bored on Wikipedia that I actually saw beyond what I was told. I remember reading about how UK courts had forced certain Israeli ministers from entry etc and getting happy. One thing led to another and I was reading about the Holocaust till 6am. Once I saw how the state was built up and the circumstances around it, I changed my view and decided to visit Israel and Palestine to form an opinion on the matter. I am thankful for this visit as it changed my view on the issues completely.
Sarah Brown: How did your time in Israel shape, or change, your view of the situation in Israel and Palestine?
Sohail: My first visit and every single visit...
…and stay since has continued to change and adapt my view on the conflict.
I remember my first visit to Israel. My expectations were simple, I was expecting to see what people had told me I would see. White Europeans everywhere with checkpoints at every corner. I could not have been more wrong. I remember getting off the aircraft and noticing a woman in hijab walking to security, surely this wasn't Israel?
During this stay my view changed, I was a firm supporter of Israel by the end of it. From the random strangers teaching me Hebrew phrases while I waited for falafels to the Arab Israelis teaching me how to make hummus, I did fall in love with Israel and its people at this point.
I would strongly urge anyone who wants to form an opinion on the matter to spend time in Israel or to simply visit.
Sarah Brown: Did anything (or anyone) particularly surprise you, or challenge your views?
Sohail: I think the one thing that has stuck with me for years now...
…is an issue I had during my first visit. I was on a tour of Jerusalem and my tour guide decided to show an ancient building still in use as a snooker hall. When he tried to show me the hall from the door the owner told him to "get the f**k out" and called him all kinds of anti-semitic slurs. The tour guide to his credit remained calm and even said I was from a Muslim family to calm down the owner, but he simply didn't care. I don't know if there is more to the owner's story that caused him to act in such a manner to someone who was Jewish but it just shows how heated the region can be.
This same tour guide later in the tour went to an Arab shop and told me how the owner had 9 kids and can barely support them and how he tries to give him as much business as possible.
This one incident did honestly shape my view. And it has stuck with me.
Sarah Brown: 'Zionism' is a very charged word in today's political climate. What makes you identify as a Zionist?
Sohail: For myself, Zionism is...
…the establishment of and continued development and support of the Jewish state of Israel. That's what makes me identify as a Zionist.
Having said that, being a Zionist for me is beyond simply saying "I support Israel" it does mean actively ensuring Israel can be the best Israel it can be. I don't blindly support Israel either, I am critical and hope by being so Israel can improve. It is only though showing flaws that you can fix them.
Sarah Brown: What made you decide to go to Tel Aviv University to study Global Peace and Security?
Sohail: When you think of global peace, the Israel-Palestine conflict has to come to mind.
It is a heated conflict with so many angles and obstacles, so of course in said scenario going to the root of the conflict and learning at Tel Aviv would be ideal. Finding what security concerns face Israel and other aspects does widen the view you can have on the conflict itself.
Plus, Tel Aviv is an amazing multicultural mixing pot that I literally love! So it's a win-win.
Sarah Brown: With peace talks stalled and positions on both sides seeming more entrenched, do you see any signs of hope for a resolution to this conflict?
Sohail: With Syria and Yemen on the minds of everyone, I can't see a resolution just yet.
Syria and Yemen need stability before any resumption to ensure greater security and peace for the region. Having said that – the continued alienation of Palestinians who see no hope can and will result in further radicalisation – with ISIS just round the corner anything is possible. I do see hope & I will continue to see hope but I don't think anything will change soon. Both sides are reluctant to speak and I think new minds are needed within the conflict to push it along and I hope this is done soon.
The Children of Peace Interview covers a range of viewpoints regarding the Israeli-Palestinian conflict, and may not necessarily reflect that of Children of Peace.
FOOTNOTES
Latest news from around the region compiled by Sarah Brown.
Terror attacks continue in Israel
There have been 228 terrorist attacks (or attempted attacks) on Israelis since October 2015. Recently a Palestinian woman was arrested in possession of two knives near the Damascus Gate in Jerusalem. Many other suspected attackers have been killed by security forces. There have also been serious clashes between Israeli troops and locals at the Al-Amari refugees camp near Ramallah, sparked by attempts to arrest members of the Tanzim militia. Many have argued that Israel has used excessive force in dealing with terrorist attacks. A prominent critic is the Swedish Foreign Minister Margot Wallstrom. Her demand for an investigation of 'extrajudicial killings' was described by Prime Minister Netanyahu as 'outrageous, immoral, unjust and just wrong.'
But the head of Israel's military, Gadi Eisenkot, has also called for a proportionate response.
I don't want to see a soldier empty a magazine [to shoot] a young girl with scissors.
Controversy in the UK: Anti-boycott legislation and a resignation from Oxford's Labour Club
The Conservative Government has announced that it plans to outlaw organisations such as local councils from boycotting 'unethical' councils. Currently such bodies may avoid procuring goods and services from companies involved in the arms trade, the tobacco industry, and Israeli settlements. Those in favour of the move think such boycotts damage community relations and fuel antisemitism. However many oppose the plans, including some who do not support the BDS movement. Many see the plans as an attack on democratic freedoms.
Others have expressed concern at recent allegations about the conduct of some members of Oxford University's Labour Club. One of its co-chairs, Alex Chalmers, resigned from the club after it voted to endorse Israel Apartheid Week.
He also asserted that many on the student left in Oxford 'have some kind of problem with Jews'.
Aiming for the Stars
Israel is well known as a hub for scientific and technological innovation. 13 year old Roni Oron has recently been named as the winner of the 'Satellite Is Born' award for her own contribution to this field. The Israel Space Agency was impressed by her solution to their challenge to help astronauts prove that life on Mars is possible. She designed a satellite system, BioSat, to produce oxygen in space. In an interview for the Israeli youth magazine Ma'ariv L'Noar', she explained how this would work…
Oron explained that the Bio Sat is "built like a large bubble on one side of which there is a mirror and the other is transparent, enabling the penetration of sunlight. In the middle there is a capsule, which will be made of a membrane through which air can pass but water cannot. Inside of it there will be water and algae, and outside there will be carbon dioxide. Through a process of photosynthesis, the satellite will produce oxygen. There will be additional mirrors inside the satellite that will enable sunlight to reach the capsule, but not by direct radiation, which would harm the algae.
Later this year, together with other teens from around the world, Roni will have the opportunity to attend a NASA summer camp in Florida.
Going to Circus School in Palestine
Disabled children in Palestine, as in many other countries, aren't always given opportunities to fulfil their potential and join in with activities their peers take for granted. But the Palestinian Star Mountain Circus School encourages these children to express themselves – and impress others with their skills. Courses are offered in five West Bank locations, and these are open to children with both mental and physical disabilities. You can see the children in action.