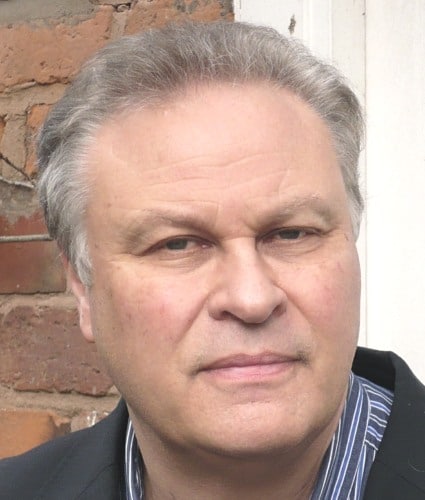 "In memory of Razan al Najjar."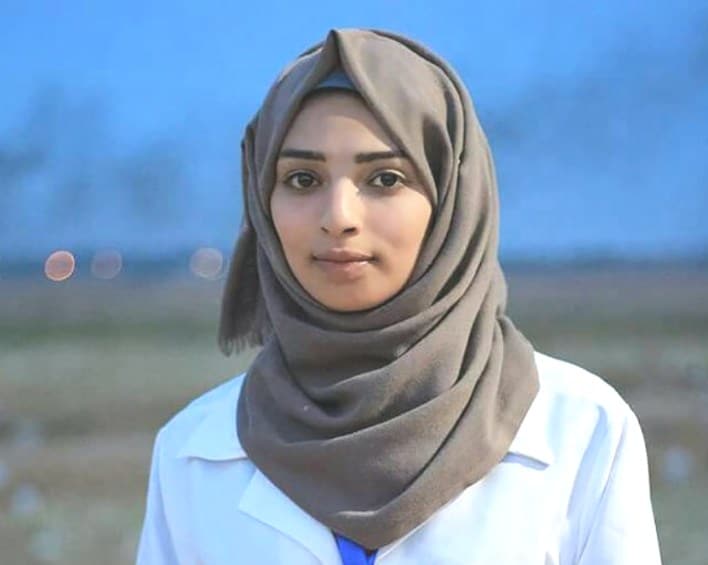 On June 1st 2018, 21 year old Gazan nurse Razan al-Najjar – wearing her white uniform – was shot dead at the Gaza-Israel border. This was whilst tending the wounded during the March of Return protests.
Her tragic death is testament to her personal courage.
Since 2012, there have been 2,300 incidents of violence or threats of violence towards medical personnel worldwide, reported to the International Federation of the Red Cross (IFRC).
In 2014, the United Nations passed a resolution that recognizes this danger. They strengthened existing international laws that protect health care workers in conflict zones.
In Bahrain, doctors who came to the aid of injured protesters during the Arab Spring of 2011 were kidnapped from their homes. They were detained with no promise of release and labelled terrorists. While in custody, they were tortured, beaten and threatened with rape and death.
In Syria, the White Helmets are volunteers who organise search and rescue in response to bombing, medical evacuation, evacuation of civilians from danger areas, and essential service delivery. As of April 2018, the organisation claims to have saved over 114,000 lives and to have lost the lives of 204 White Helmet volunteers in the process.
Children of Peace recognises the risks facing medics in conflict zones.
We plan to commemorate the memory of Razan al-Najjar in the hope that her sacrifice will never be forgotten. An announcement will be made in our next update.
Please… DONATE NOW
Richard Martin, President & Founder.
This time round, we also have…
Four new groups joining us.

The British 10k Run results.

Grant focus on St John Eye Hospital.

Two new friends for Children of Peace.

Plus Dalia's missive and Footnotes.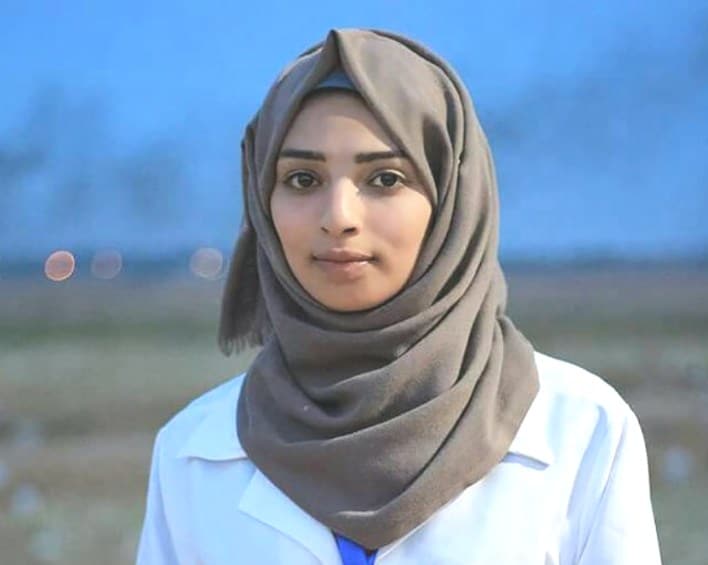 On Sunday 15th July, our team of runners completed a tough run through London in heatwave temperatures.
Israeli journalist, Sarah Tuttle-Singer and Israeli peace activist, Dr Gershon Baskin.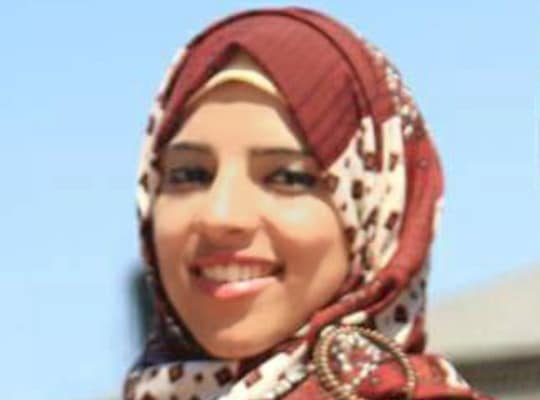 In the latest of her despatches, Dalia Al-Najjar talks about a Peace summit in Oslo, Norway.
Latest news from the region including controversy over Israel's new nationality bill.
FOUR NEW GROUPS JOIN US
Children of Peace welcomes four new groups as affiliate members of our Coalition of Peace – now the single, largest peace network across the MENA.
ARAB-JEWISH COMMUNITY CENTER
Here Melissa Mannis, Resource Development Coordinator of AJCC Jaffa outlines the important intercultural work carried out by this ground-breaking organisation:
The Arab Jewish Community Center was established in 1993 by Mr. Ibrahim Abu Shindi, the AJCC's current Executive Director. The AJCC is also Israel's only municipally-founded non-profit community center catering exclusively to tolerance building between Jews, Muslims and Christians.

AJCC has been in operation for more than two decades with a mission to increase intercultural cooperation, tolerance and trust between Arabs and Jews in Israel by implementing integrated peace education, activities, and programming and to empower our culturally diverse community of Tel Aviv-Jaffa through social welfare and educational activities, career development, vocational training, language courses, arts, technology, and sports activities, all prioritizing women and youth at risk.

Our Center's work and mission is in-line with the work of the Children of Peace coalition. We believe that exposing children and youth from the Jewish and Arab populations to one another spreads tolerance and understanding, leading to trust and peace between all communities.

AJCC 's three choirs…

 Shirana (a women's choir)
Voices of Peace (a youth choir)
Nitzanim (a children's choir)

… bring Arabs and Jews together through culture and song to bridge the gap that exists between the communities. Those listening are able to transcend preconceived notions that Arabs and Jews must always be adversaries.
CHABAB ALKHAYR
Redouane Elasry, General Secretary of the Youth of Good Society: Chahab Alkhayr Morocco, tells us about their inspirational work with disadvantaged children:
Chhab Alkhayr is a Moroccan association that is made up of young people full of energy of volunteerism and non-profit solidarity located in a small coastal town, Larache, in the north of Morocco.

Our goal is very clear. It is to help the people who are in a difficult situation and to change the Moroccan attitude towards caregivers of orphans. We have a multitude of programs throughout the year. We hope to expand our activities internationally, and to make partnerships on an international scale.

On December 20, 2016, the charity work began after an inspection visit to the regional hospital. Kamal, a six year old child with severe anaemia was noticed. His mother had died and his father abandoned him and became homeless. We bought Kamal a set of clothes and provided his grandmother with funds to help him.

Since then, our projects have ranged from environmentally friendly activities like tidying up the forest environment of the city in the Al-Ostal forest in 2017 to the environmental 'convoy' which visited a group of schools, including elementary and preparatory. Our program includes environmental workshops and the importance of conservation. One workshop was designed to teach children how to use waste and transform it by upcycling into decorative work instead of throwing it in the trash.

From 30 December 2016 until 30 February 2017, our campaign of solidarity nights focused on homeless people spread out in the alleys, squares and streets of the city after we collected and cleaned clothes, sundries, used clean blankets and prepared hot meals.
PALESTINIAN NURSING ASSOCIATION GAZA
The Palestinian Nursing Association, Gaza works to help people especially children and women by introducing health services to them and raising health service quality to all Gazans. Ayoosh al-Sisi from the PNA explains more about their work:
Facing the challenges of building a healthier community within the context of the humanitarian crisis in Gaza the PNA works to build on the important role of nurses by developing the nursing section in hospitals and by reinforcing the social media role to contact with people, helping sick people especially women and children.

We do this through various activities and programs including orphan festivals day for children, contributing financial gifts and toys for children, project for graduates nurses to work as a full and part time to increase their experience, contributing parcels of food for poor and needy people.
ROOTS
Roots – Judur – Shorashim is an unique, grassroots organization established and run by local Palestinians and Israelis seeking to create a culture of nonviolence, understanding and transformation despite the persistent Israeli-Palestinian conflict. Daniel Tuksar, Development Officer tells us more:
Roots, established in 2014, is a unique collaboration of Palestinians and Israelis building a grassroots model for co-existence in the Gush Etzion-Bethlehem-Hebron area.

Our work is aimed at challenging the assumptions our communities hold about each other, while building trust and creating a new discourse around the conflict in our respective societies. By nurturing understanding, nonviolence and personal transformation, Roots is moving the local population towards a new social and political reality founded upon values of dignity, mutual recognition, equality and respect. Located on the front lines of the conflict, our actions focus both on making change in the lives of our participant communities while showing the rest of our communities – that there is a partner for peace.

By creating programs that reduce hate and fear, address injustices and foster mutual trust we aim to create resilient partnerships. We envision the creation of a political and social climate that honours the rights and connection of both peoples to the land, and provides freedom, dignity and civil rights for all its inhabitants.

As Mohammad aged 16 from a village next to Hebron, writes: " Before anything else, I've never expected to meet Israelis one day, especially Israeli students who're the same of my age, but I learned through these meetings that we can live together. I've made strong relationships with these peers, relationships that are based on the mutual love and respect."

Avital, age 17 from Neve Daniel, writes: " I have next to no knowledge about them, and I find myself asking- Who are they? What's their life like? How do they feel? All that I know is that there is a cycle of blood that continues more and more and affects our daily life and that I have a responsibility to take actions to battle this circle of blood. The right way to fight this battle I found in Roots Youth Program."

The words of Mohammad and Avital, as quoted above, prove that we have begun to make a real difference on the ground. True change begins with dialogue and understanding – together we can create a new climate in the region and we are looking forward to working with Children of Peace"
TEAM CHILDREN OF PEACE COMPLETE GRUELLING 10K RUN
On Sunday 15th July our team of runners completed a tough 10K Run in London in 30+ degree C, heatwave temperatures.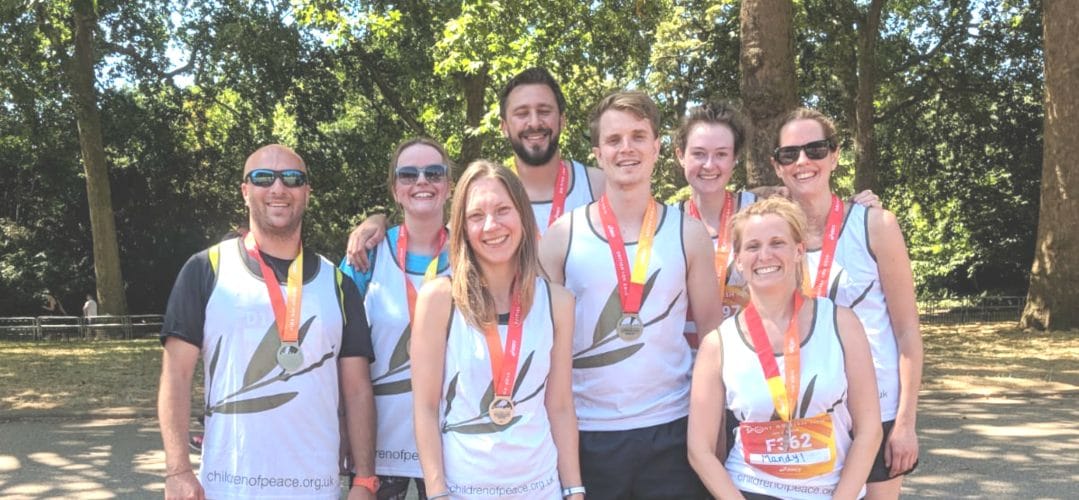 We congratulate our team – Clare Bolt, Adam Bush, Ellie Edwards, Amanda James, Daniel Levan-Harris, Dominic Martin, Catherine Usher and Kate Webster who all completed the run and collected their medals, despite the challenging conditions.
A big thank you to Dominic Martin who organised the event and to everyone who took part – to raise money for some amazing Children of Peace programmes.
If you haven't yet sponsored our team, you can still do so. Your support makes a huge difference to the lives of the children of conflict.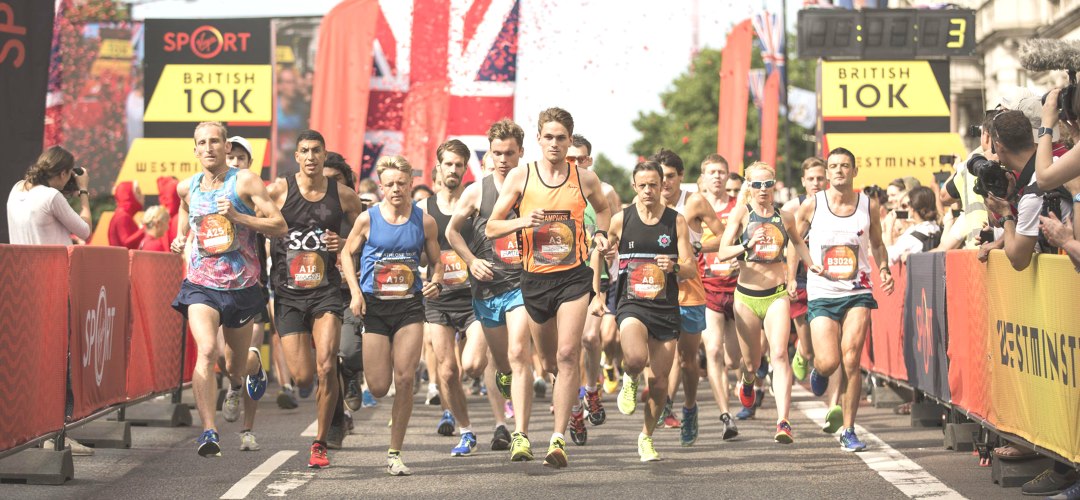 GRANT FOCUS: ST JOHN OF JERUSALEM EYE CLINICS
Each March Children of Peace provides grants to affiliates that have successfully applied for funding having met our requirements. Only NGOs and CBOs that meet our criteria and have been part of our Coalition of Peace for at least two years can apply. For further details see our… funding-guidelines.
.
One such successful 2018 applicant is the St John of Jerusalem Eye Clinics based in the West Bank and Gaza.
The Group won a Children of Peace Grant to help towards the childhood cataracts programme.
SJEHG is the only charitable provider of expert eye care in the occupied Palestinian territories – a region where the rate of blindness is ten times higher than in the West. Today, SJEHG's services are required more than ever and due to help from organizations like Children of Peace have been able to treat over 135,600 patients in 2017 alone.
Amy Foster, SJEHG Development Officer says:
We are most grateful for this generous support. It will have a huge impact on our paediatric patients whose families would otherwise be unable to afford or access ophthalmic care.
… is a unique peace network with affiliates on every continent, and especially in Gaza, Israel, Jordan, the West Bank and Turkey.
TWO NEW FRIENDS JOIN CHILDREN OF PEACE
Children of Peace is delighted to welcome two new Friends in support of our work – Israeli journalist, Sarah Tuttle-Singer and Israeli peace activist, Dr Gershon Baskin.
Sarah Tuttle-Singer
Sarah is a United States-born media editor. She is the New Media Editor at The Times of Israel, a current affairs website based in Jerusalem, Israel, that launched in February 2012. She also blogs at The Times of Israel, Kveller, Scary Mommy, Ladies' Home Journal, and TIME.com. She has been published in Avital Norman-Nathan's Good Mother Myth anthology.
Sarah's latest book: Jerusalem, Drawn and Quartered: One Woman's Year in the Heart of the Christian, Muslim, Armenian, and Jewish Quarters of Old Jerusalem.
Dr Gershon Baskin
In mid-1989, Dr Baskin launched three Israeli-Palestinian working groups: Economics and Business, the Future of Jerusalem, and the water experts working group. In October 1992, he initiated a series of secret meetings in London with former Israeli security officers and Palestinian officials from the PLO. These talks laid down the framework for subsequent security undertaking in the Oslo Accords of September 1993.
Baskin, together with other Israelis and Arabs, has worked for years to secure peace between Israelis and Arabs and has many key Arab contacts including leading Hamas officials.
LETTER FROM DALIA
In her regular series of dispatches from the region, Dalia al Najjar our Gaza correspondent writes about  a peace conference.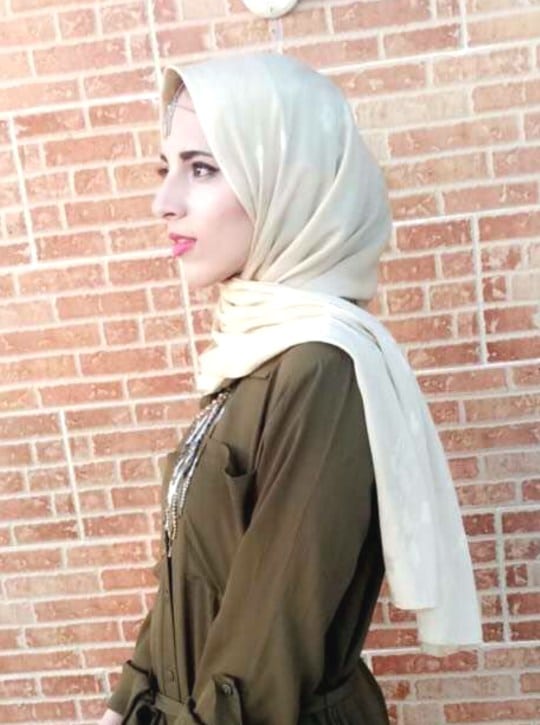 Last May 2018, Children of Peace Goodwill Ambassador Dalia al-Najjar attended the international Business for Peace summit in Oslo, Norway as a representative from Gaza. Dalia met the special advisor to the Norwegian prime minister and many Norwegian politicians and global CEOs. She spoke with the Mayor of Oslo, along with previous and current Business for Peace honourees. Here is her report.
"Business for Peace is an international foundation based in Oslo that aims to support inspiration, and recognise global business leaders who are positively changing the face of business.
BfP holds an annual summit to honour business worthy leaders, to encourage ethical and considered business practices, and to discuss a new topic every year on the growing significance of businesses to achieve sustainable development goals. The 2018 theme was Building Trust: accelerating climate leadership."
"I was selected as the only young person to speak on a panel. As a Goodwill Ambassador to Children of Peace and co-founder of Xyla Water, I participated in a roundtable panel to discuss youth perspectives on building trust and the situation facing young people in Palestine.
I was invited along with Business for Peace honourees to a dinner with T.H. the Crown Prince Haakon of Norway and Princess Mette-Marit Tjessem Høiby, in which they talked more about the summit theme.
During the summit, I also met and held a long discussion about youth in the Middle East with many leaders, including the Nobel Prize Laureate of 2011 – Shirin Ebadi."
HELP OUR IMPORTANT WORK, PLEASE!
Committed volunteers keep costs down. 91% of donations directly helps the children.
Use JUSTGIVING to easily raise funds for us. For whatever!
Improve the lives of children and build peace. Help by giving online.
And there's loads of other ways you can help our cause. Find out.
FOOTNOTES
Latest news from around the region compiled by Sarah Brown.
Controversy over Israel's new nationality bill
Concerns have been raised in Israel and elsewhere by a new bill, now approved by the Knesset, which sidelines non-Jewish Israelis. In a sense much of what it does is confirm established facts – that Israel is a nation-state for the Jewish people.  However its symbolic significance is considerable, and its downgrading of the Arabic language is particularly controversial. Arabic has long been an official language of Israel, alongside Hebrew, but is now deemed only to have 'special status'. However a clause promoting the establishment of Jewish-only communities in Israel has been softened.
Another clause, which would have directed judges to draw on Jewish laws in the absence of precedents or guidance in existing law, has also been removed. The uproar over the new bill is a reminder of the delicate balancing act Israel faces in protecting both its Jewish and its democratic character.
Palestinian women's entrepreneurial success
Nearly a quarter of Palestinians founding tech start-ups are women, a recent report from the World Bank has found – by contrast in New York women make up only 12% of this group. However they are considerably less likely than their male counterparts to have managerial experience and thus may miss out on key funding opportunities.
Perhaps surprisingly it has also been found that both the West Bank and Gaza are good places to set up technology companies as procedures are simpler than in many other countries and credit can often be obtained more quickly.
The report also said that there are 20 accelerator programs in the West Bank and Gaza, many of which have received international support, like Gaza Sky Geeks in Gaza City.
Another positive aspect of Palestinian entrepreneurship is that it offers an opportunity for Israelis and Palestinians to join forces. For example Sadara Ventures, a venture capital firm, was founded by Yadin Kaufman, an Israeli, and Palestinian Saed Nashef.
You can read more at, timesofisrael.com/world-bank-reports-high-rate-of-palestinian-women-leading-startups/
Further outbreaks of violence on Gaza/Israel border
The launch of rockets and other incendiary devices from Gaza has led to retaliations from Israel, destroying several Hamas targets and killing four Palestinians. One Israeli soldier was killed by a sniper. A ceasefire agreement, brokered by UN and Egyptian officials, was accepted by both sides on 21 July. This has led to a sharp decline in the number of arson kites and balloons being launched against Israel. 
Many of those involved in the kite throwing are children, and Israeli Education Minister Naftali Bennett caused a stir in the Knesset when he suggested that they should be directly targeted by Israeli warplanes. Israeli Army Chief of Staff Gadi Eisenkot was among those who disagreed with this proposal, "I don't think shooting teens and children – who are sometimes the ones launching the balloons and kites – is right."
Children on both sides of the divide are suffering as a result of the latest violence. In Gaza a cultural centre for children with disabilities has been severely damaged by Israeli airstrikes, and in Sderot an incendiary balloon landed near children as they played at their pre-school.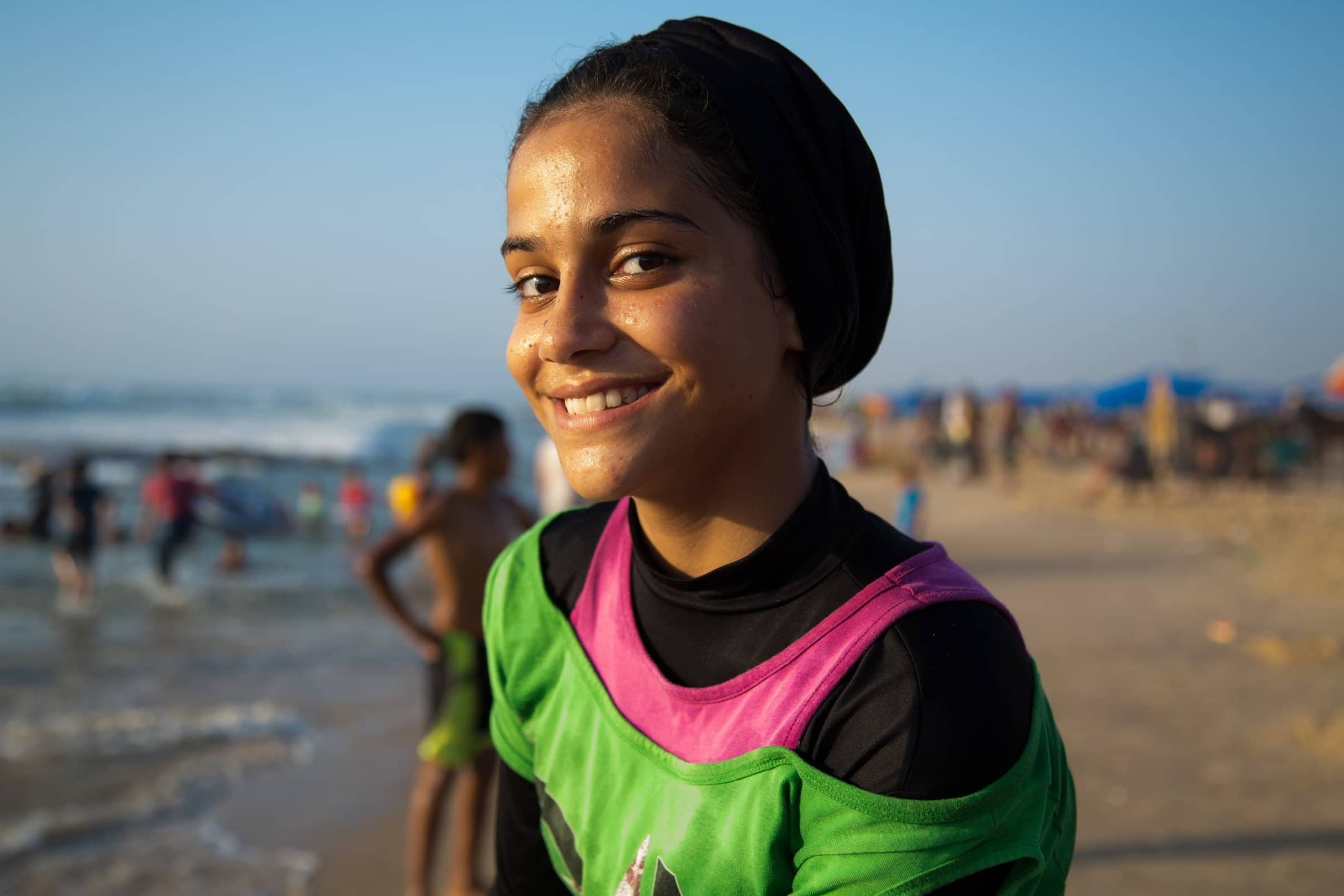 Young Palestinian swimmer dreams of Olympic success
13-year-old Fatima Abu Shedeg only learned to swim four years ago but has now set her sights on the 2020 Olympic Games in Tokyo where she hopes to be the first to represent her country in the pool. She first took swimming lessons as a way of treating her depression following the death of her father from shrapnel wounds during the 2014 conflict with Israel.
Her swimming coach is Amjed Tantesh. He has helped thousands of children deal with trauma since he launched his swimming programme in 1999. Because facilities in Gaza are very limited, Tamtesh created a sea pool using concrete blocks so that children could learn to swim in safety.
Even though the Palestinian territories are not formally recognised as a country they have been able to participate in the Olympics since 1996. However, despite her talent, there are many obstacles standing between Fatima and her ambition.
In a battered office and sat in front of a battery-powered fan, Munther Masalmeh, the committee's secretary-general, said it would be a "major achievement" for a swimmer in Gaza to reach the Olympics.
"There is not a single pool in Gaza that hits international standards. With our infrastructure problems it makes it even harder. It would be a major achievement to have a female swimmer here because of the lack of resources".  
You can read more about this story, independent.co.uk/news/world/middle-east/fatima-swimmer-olympics-2020-gaza-israel-tokyo-a8457231.html
Israeli kids enjoy the World Cup
A large donation from Roman Abramovich helped 30 sick Israeli children to attend the football World Cup in Russia. The charity 'Fulfilling dreams' made it possible for the children, together with their carers, to enjoy the excitement.
"I'm having the time of my life," nine-year-old Polina Feldman, who suffers with cerebral palsy, told CNN. "I've never been abroad before, and football is my life.
Although Israel didn't qualify for the finals they still made an important contribution to the World Cup's success. Fire and smoke detection systems developed by Mtech, a small Israeli company based in the Jezreel Valley, helped ensure the safety of players and fans. And technology created by another Israeli company, LiveU, was used to help enable the transmission of live broadcasts over cellular networks.
You can read more about these stories…
unitedwithisrael.org/israeli-technology-makes-impact-on-world-cup/
en.globes.co.il/en/article-abramovich-helps-sick-israeli-children-attend-world-cup-1001242372