FOUR NEW AFFILIATE GROUPS JOIN CHILDREN OF PEACE
Record-beating, Team Children of Peace complete the London 2016 10K Run
On July 10th 2016, 12 Children of Peace Team members, wearing their new-look team vests completed the annual Vitality British 10k London Run 2016.
The runners were Alice Braham, Jo Carpenter, Fiona Forman, Tom Kenrick, Antonia Leslie, Alyson Lowe, team captain Dominic Martin, Claire Packham, Claire Richardson, Phoebe Thompson, Catherine Usher and Hayley Ward.
We are proud of our runners' success.
A record-beating sum has been generated.
With GiftAid, so far, in GB Pounds it's…
This year the runners have raised a best-ever amount, thanks to the support of over 125 sponsors.
Every pound raised will truly make a difference. It will enhance our peace work amongst children and their communities in Israel and Palestine.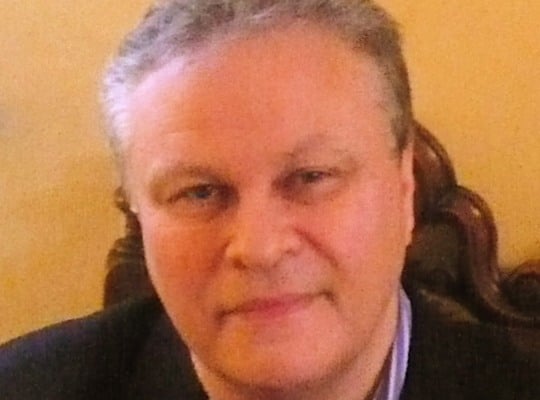 "It's extraordinary how many people mistakenly believe that you can end the Israeli-Palestinian conflict by directing hatred at one side or the other."
As a conflict resolution NGO, we are all too aware that the Israeli-Palestinian conflict acts as an echo chamber for various bigots and haters outside of the region. Across Europe, the Middle East and the Americas certain factions use the conflict for their own ends. This spreads a personal and twisted hatred of Jews and Muslims across campuses, the blogosphere, social media, in political and public discourse.
None of this resolves nearly seventy years of trauma, anxiety and pain for successive generations of Israelis and Palestinians. Not one jot. It simply focuses on the deep divisions between communities and replaces their narrative with that of the outsiders.
At Children of Peace we work with grass root communities in Gaza, Israel and the West Bank caught up in the conflict, through our Coalition of Peace.  It is a platform for dialogue, reconciliation and peace activism. It gives a voice to the communities and their families who yearn for peace, security and justice. And those who want to be heard above the background noise.
That's why we are pro-Israel, pro-Palestine and pro-peace.
We have much to be proud of, and thank you for your continued support.
Please… DONATE NOW
Richard Martin, President & Founder.
NEW GROUPS JOIN OUR COALITION OF PEACE
Children of Peace is delighted to welcome four new affiliate members of our Coalition of Peace – Women Wage Peace, I Am Your Protector, the Center4Freedom and The Forgiveness Project. The Coalition is now the single, largest peace network across the Middle East (and represented in Europe, North America and Australia).
THE FORGIVENESS JOURNEY (Lebanon)
They are recipients of our President's Special Grant, for empowering women in the West Bank.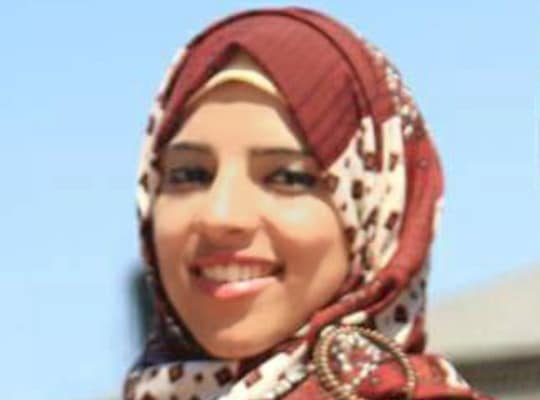 In the latest of her despatches from Gaza, Dalia Al-Najjar tells how children cope with daily life in the Gaza Strip.
Latest news from the region including condemnation of Iran's annual Holocaust cartoon competition.
FOUR NEW GROUPS JOIN OUR COALITION OF PEACE
Children of Peace is delighted to welcome four new affiliate members of our Coalition of Peace – Women Wage Peace, I Am Your Protector, the Center4Freedom and The Forgiveness Project. The Coalition is now the single, largest peace network across the Middle East (and represented in Europe, North America and Australia).
WOMEN WAGE PEACE
Here Pascale Chen, coordinator of the Collaboration Committee of Women Wage Peace tells us about their crucial work for peace:
Women Wage Peace is an inclusive, non-partisan, and rapidly-growing movement of Israeli women. It advocates the implementation of a non-violent, honourable and bilaterally or regionally acceptable political solution to the Israeli-Palestinian conflict. This is for the sake of our children and all future generations.
Founded in 2014 just after Operation Protective Edge [the Gaza War] by a handful of women who decided that living in constant fear, without hope, was an unacceptable legacy for the next generation.
In its period of existence since the Gaza War's final missile, Women Wage Peace has made robust progress toward its four objectives:
Restoring hope.
Boosting dramatically the number and diversity of Israelis supporting a negotiated agreement.
Ensuring governmental prioritisation of peace-making over conflict management.
Increasing the number of women involved in peace-building as mandated by UN SCR 1325.
We have forged relationships with both Palestinian women and Jewish settlers in the West Bank. We are very aware of the importance to reach young people and one of our aim is to raise awareness among Israeli teenagers and young women. We started these field activities in November 2015. In less than five months, we have succeeded to organize dozens of gatherings in all of the universities in the country, and in some leading colleges and high-schools.
As hope grows, so does courage and creativity: we've delivered our message, in person, to Israeli Prime Minister Netanyahu and Palestinian President Mahmoud Abbas' chief of staff.
Last summer's Listening Tent, the focus of our shared 50-day fast outside Netanyahu's residence, is now a travelling tent to which parents are encouraged to bring children for a variety of programmed activities. In late autumn 2016, a March of Hope to the Dead Sea will bring generations together to demand a new and better reality.
I AM YOUR PROTECTOR
I Am Your Protector is a New York-based organisation that reaches out across religion, race, gender, and beliefs and amplifies a constructive and unifying message of togetherness and mutual support. It highlights the positive acts carried out by individuals and communities in daily life, often unrecognised in a world obsessed by conflict and division. Driving force behind this great initiative, Dani Laurence tells us more:
Hatred becomes legitimate and acceptable when a group is depicted as monolithic and when this group is perceived as representing a threat.
IAYP is apolitical and areligious. We expose stories of individuals, regardless of their group affiliation, who stand up for each other. In the case of posters of protectors and those protected across conflict zones, we take no political stand. Rather, we expose the stories that are rarely or never exposed, to counter the perception that these kinds of stories aren't possible or don't exist.
We focus on events that shows that no group, no community is monolithic, even in times and places of conflict, war and genocide people have stood up for each other across conflict lines. They have not let a narrative, even if believed by the majority, make them hate the other because they were 'the other'.
I Am Your Protector is a community of people who speak up and stand up for each other across religion, race, gender and beliefs, in particular across lines of divide and conflict. I Am Your Protector supports the principles of Children of Peace and are delighted to join the coalition.
CENTER4FREEDOM
The Center for Freedom and Justice works with Palestinian rural communities because they are often under-represented and under-served by non-profit organisations and the Palestinian Authority. Based at Beit Ummar in the West Bank, the Center is aware that farming communities are often the most affected by the conflict and the least supported. Muna Ammar, General Director of the Center outlines why this work is of such importance:
The Center for Freedom and Justice addresses the lack of community development and organizing programs in rural Palestinian communities.
Through a combination of educational and development programs, the Center seeks to build the collective and strategic power of these communities, and improve the lives of rural West Bank residents.
C4F offers a wide range of opportunities for participants to develop their communication, advocacy and strategic nonviolence skills, as well as several microeconomic initiatives which empower local residents to overcome the many obstacles they face.
The Center also works to restore devastated agricultural land through tree planting and land rehabilitation initiative.
Through its wide range of empowering, community oriented programs, the Center has built strong ties of support and solidarity among rural West Bank residents. It has laid the groundwork for a new way of organizing in Palestine – one that transforms society from the bottom up.
The Center also hosts international visitors and volunteers looking for a deeper understanding of the condition of Palestinian communities like Beit Ummar. These opportunities offer insight into a more hopeful side to Palestinian communities, where the struggle for human and political rights is mirrored with positive community development.
THE FORGIVENESS JOURNEY (Lebanon)
The International Forgiveness Institute Lebanon is a grass-roots organisation providing peacebuilding education to youth and young people in Lebanon. Here Joshua Eaves from the Institute tells us more about their vital work:
International Forgiveness Institute (IFI) Lebanon stands with Children of Peace in paving the way for a future generation of peacemakers, breaking down barriers of hostility and renewing communities through forgiveness education.
Socio‐religious communities are a primary source of identity in Lebanon and the critical point of much conflict. Established in early 2015, IFI Lebanon seeks to breakdown dehumanising perceptions brought about by sectarian divisions. It's building peace mechanisms between Lebanese, Palestinian and Syrian youth.
The psychological studies of forgiveness education have indicated how it can dramatically change the path of psychotherapy by reducing anger, anxiety, depression and trauma. This in turn helps participants to acknowledge such emotions in a way that yields peaceful conflict resolution.
Evaluation of IFI projects has shown participants develop a greater understanding of how to view people respectfully, valuing each other's common humanity rather than defining them by their religious, cultural or ethnic background. This ultimately builds better social stability through a greater tolerance of diversity at an interpersonal and intergroup level.
Forgiveness is a first step towards reconciling opposing communities, restoring relationships and enabling a sustainable path of peaceful conflict resolution. It is a journey that shows the interconnectedness of humanity and binds it closer together with each and every step.
LETTER FROM GAZA
In the latest of her regular series of despatches from Gaza, Dalia Al-Najjar focuses on how children cope with daily life and destruction in the Gaza Strip.
Children in Gaza don't get enough love
Working with children has a different flavour. You try to make everything simple and you pay more attention to how they express themselves. In the last month, I have participated in an initiative that aims at teaching kindergarten students about road safety rules. After the class, we played with some balloons. Everyone was having a good time.
There was only one kid, with the saddest face ever, who did not want to play. I tried very hard to make him laugh but he did not, he also refused to take a balloon. I went to ask his teacher about him and she told me that he lost his house and members of his family during the last war and he does not play with others and was always quiet. I wanted to spend more time with him but I had to leave for the other kindergarten. However, when I talked to the kindergarten manager she told me there are many students who are traumatized and that her staff are not trained to work with them, but they all are trying their best to make the kids feel included.
After finishing with all four kindergartens in Kuzaa, which is located near the borders, I went to visit the Youth without Borders organization. I spoke to the CEO about the traumatized kids. He told me that after his six year-old son saw the destruction of their home he stopped talking fluently and that his child is getting worse by time – as his classmates keep making fun of him.
We talked and decided to seek for funds to work with traumatized kids and kindergarten teachers this summer. It is needed to be said that all the 10 year olds and younger children do not know how life without the siege is.
Last week three siblings aged three years, two years and two months burned to death after their home in the al-Shati refugee camp was set alight from a candle the mother had lit because the children are afraid of the dark. Dozens of similar accident happened during the last years as the power shortage crisis escalates. 
The children in Gaza are traumatized, burned to death, not allowed to travel, not allowed to have a better health treatment. They don't get enough love and care in their formative years.
SHOROUQ SOCIETY FOR WOMEN
We are delighted to announce that affiliate group the Shorouq Society for Women have been recipients of our President's Special Grant. This is in support of their valuable work in advancing the equality and empowerment of women in the West Bank, through their career and professional training programmes. Together with their children's peace activities programme Kids Creating Peace – in line with our support of the United Nations Millennial Goals, including Resolution Three.
Very soon we will be publicly announcing those affiliate organisations in Israel and Palestine that have been successful in their applications for Children of Peace Grants for the 2016 grant giving period.
FOOTNOTES
Latest news from around the region compiled by Sarah Brown.
Reshuffle gives Liberman key ministerial role
Prime Minister Netanyahu's decision to appoint hardliner Avigdor Liberman to the cabinet has proved controversial. Liberman, founder and leader of the right wing nationalist Yisrael Beytenu party, was offered the defence and immigration portfolios after negotiations with the centre left Zionist Union broke down. Isaac Herzog, whose Labor party is a key member of the Zionist Union, has maintained that he will not serve in a coalition with Liberman.
Many Labor politicians did not think he should even have begun to enter into negotiations with Netanyahu and some have called for his resignation. Shelly Yachimovich, herself a former leader of the Labor Party, has been particularly sharp in her criticisms of Herzog.
Netanyahu threw Herzog a bone and ordered him to retrieve it on all fours. His 'offer' should have been categorically rejected.
Iran's Holocaust-themed cartoon contest widely condemned
Iran has been staging its annual Holocaust cartoon competition. This features about 150 works from 50 different countries. Iran claims it is simply drawing attention to double standards over censorship in response to controversies over cartoon depictions of the Prophet Mohammed. However most observers agree that it is abhorrent to make light of the Nazi genocide in this way, and assert that many of the images amount to Holocaust denial and revisionism. Condemnation has been particularly vociferous in Israel, the target of Iran's unconcealed hostility. Although officials in Iran deny the competition has the formal backing of the Government, these claims have been greeted with scepticism.
Senior Iranian officials have for many years systematically promoted Holocaust denial and distortion," said Tad Stahnke, who heads the U.S. Holocaust Memorial Museum's Initiative on Holocaust Denial and Antisemitism. He added that the contest "discredits Iran and its people" and is an "affront" to the victims and survivors of the Holocaust, which include some Iranians themselves.
See the source article.
Two contrasting stories from Jordan
Nearly seventy years after the founding of Israel, Palestinians are still living in refugee camps set up shortly after 1948. Refugees went to Syria, Lebanon, Jordan and other countries both in and outside the region. Many Palestinians in Jordan have been granted citizenship and have full access to public services and healthcare. However life in camps such as Al-Hussein in Amman is still pretty bleak, and a Spanish artist, Pejac, has been at work transforming their environment. Pejac explains:
With these four small interventions I am trying to tell a minimalistic story about the palestinian refugees in al Hussein… by removing small areas of the skin of the houses I want to transform the paint chipping, produced by the passage of time, into evocative landscapes and transmit the pride of its inhabitants through the walls.
His art references the plight of the Palestinians – this example, here admired by two little girls, is titled 'Migration'.
---
The camps are a reminder of conflict, but there are also signs of some rapprochement between Israel and its neighbours, even though the region as a whole is riven by war. Israel has recently started allowing Jordanians to come and work in Eilat, the popular Red Sea resort. Israelis are unwilling to take on minimum-wage jobs, but the salaries are favourable from a Jordanian perspective. The process is not without complications – the workers need to cross the border at 6.00am and must return home to Jordan by 8.00pm. They are not allowed to leave Eilat or change employer without notifying the authorities. For fear of smuggling, the Jordanians are only allowed to bring one opened packet of cigarettes into Israel with them.
Despite all these restrictions, there are positive stories emerging out of this initiative. Israeli tourists are keen to take selfies with their Jordanian neighbours and the workers are generally content both with their new jobs and their treatment. One HR manager, Mahul, who works closely with the Jordanians lost her mother to a suicide bombing in 2004 and was at first nervous of the new workers. However now she has forged friendships with them.
"Every society has good and bad," Malul said. She pointed to a stack of 25 new permits on her desk for 25 new Jordanian workers, who will start soon. Her new recruits. She will greet them with candies at the border.
"We have to try to make peace," she said. "This is my little part."
See the source article.
Messages of love and friendship to Israel – from Arab youth
When a young Israeli Arab started to use social media to defend the IDF from hostile attacks he received friendly responses from some unexpected quarters. A young woman filmed her Saudi passport and sent a message of peace and love to Israel. An Iraqi said he was sure that friendship for Israel would grow in his country. An Egyptian police office expressed love for Israel's army and included a picture of a Star of David inside a heart. A student from Jordan expressed her enthusiasm for Israel's stance on gay rights and wished for similar freedoms in her own country. 
It is certainly possible that the phenomenon is a fringe one, but in an era of open skies and open Internet, no leader, not even a dictator, can block borders once they have been breached.
See the source article.