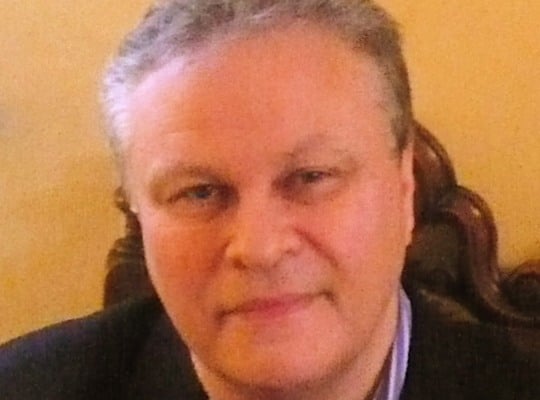 "Blind hatred leads only to a world of greater darkness."
Jerusalem
Possibly the most controversial decision in the long history of the Israeli-Palestinian conflict has been the executive judgement by the President of the United States Donald Trump – to recognise Jerusalem as the capital of Israel. By 2019 the USA plans to relocate its embassy from Tel Aviv to the holy city. Other countries plan to follow including Tanzania, Ghana, the Czech Republic, Hungary and Rwanda.
Jerusalem – that beautiful, pink limestone sublime place – is the holy city of the three great Abrahamic religions – Christianity, Judaism and Islam. The decision by the White House has been condemned worldwide – from the Pope to the EU Commission. It has sparked days of rage across the Muslim world. People have died. Blood has been shed.
Every step along this long path of conflict is accompanied by a thousand different opinions. Some argue that Trump's gambit is to focus the minds of the region's players. That he has simply recognised the reality on the ground. And the historic hope of many Jews worldwide. Others, that it is an act of blundering folly, based on little understanding of the realpolitik at play.
For most Israeli and Palestinian peace activists Jerusalem is an international city that belongs to the world. What is certain is that US allies in the region are furious and the USA can no longer be seen as a neutral, honest broker in the search for peace both for Israelis and Palestinians. Only time will tell.
We thank you for your continued support.
Please… DONATE NOW
Richard Martin, President & Founder.
This time round we have…
Two new 'Friends'.

A Palestinian 'Stamp of approval'.

Three new groups join us.

Plus Dalia's missive, PeaceChild, and Footnotes.
Acclaimed actor, Toby Stephens, and Jan Baister, Account Director at AKA, a global marketing agency.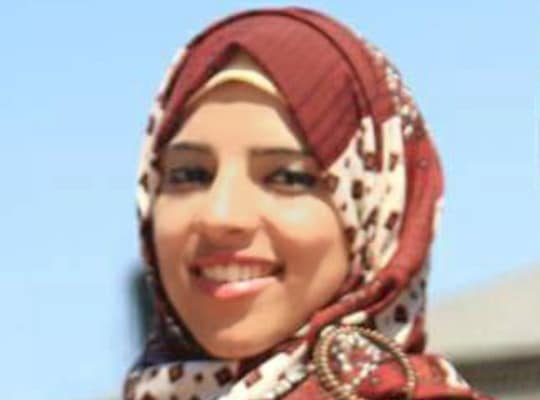 In the latest of her despatches, Dalia Al-Najjar reflects on hope for the future of Gaza.
Latest news from the region including words from the Bedouin Mayor of Rahat, Talal al-Krenawi.
TOBY STEPHENS, JAN BAISTER JOIN US AS FRIENDS
Children of Peace is delighted to announce that acclaimed English stage, television and film actor Toby Stephens has become a Friend of Children of Peace. We are also extremely pleased that Jan Baister, Account Director at AKA, a global marketing agency joins us as a Friend too.
Toby Stephens is currently starring in Oslo in the West End. He has recently completed filming Lost in Space for Netflix – playing the leading role of John Robinson. The series is due for launch in 2018.
Toby tells us that he
"… would love to accept your kind invitation and do all I can to promote your wonderful organisation".
Toby's Previous stage work includes Private Lives (Chichester Festival Theatre and Gielgud Theatre), Danton's Death (NT), The Real Thing (Old Vic), A Doll's House (Donmar Warehouse), Betrayal (Donmar Warehouse), Japes (Theatre Royal, Haymarket), A Streetcar Named Desire (Theatre Royal, Haymarket), The Country Wife (Theatre Royal Haymarket) and Ring Round the Moon (Lincoln Center).
Recent film work includes 13 Hours: The Secret Soldiers of Benghazi, The Journey and Hunter Killer (due for release.) Other film work includes: Die Another Day, Possession, The Announcement, Onegin, Photographing Fairies, Sunset Heights, Cousin Bette, The Great Gatsby, Twelfth Night and Orlando. TV work includes: Black Sails, And Then There Were None, Vexed, Robin Hood , Wired, The Wild West, Jane Eyre, The Best Man, The Queen's Sister, Cambridge Spies, Perfect Strangers, The Tenant of Wildfell Hall.
Jan Baister payed a key part in organising the recent fundraiser for Children of Peace at the Oslo Gala held in London at the Harold Pinter Theatre on October 11th 2017.
Jan Baister is an Account Director at AKA, a global marketing agency. She leads the strategy across a wide range of theatre projects that includes Oslo, the multi-award winning play that focused on the 1993 Oslo Peace Accords. She is a Board Director at the Gate Theatre.
Jan states that…
"The work of non-partisan charity Children of Peace is vitally important as it offers children hope in uncertain times. If Palestinian and Israeli children have the opportunity to spend time with one another it means that they will grow up remembering that positive experience. The world needs more charities like Children of Peace focusing on the next generation."
GIVING PALESTINE A STAMP OF APPROVAL
Children of Peace loves this peace initiative from two Palestinian sisters Monica and Yasmeen Awad in Bethlehem. It's a brilliant idea which we fully support. And we hope you will too.
Monica Awad says…
We developed the POST MAIL FOR PALESTINE! campaign because we were frustrated that the State of Palestine is not fully recognised around the world, and that many people are not even aware of our ongoing loss of freedom of movement, especially when most people enjoy moving around freely preparing for and celebrating Christmas.

We wanted to find a non-violent and positive way to protest these major issues for a while, as we do not think that violence results in any gains. Many others here think like us.

We also felt it important for women here to be more involved for the sake of a better future for Palestine's children.
When we were post mailing Christmas cards recently, we realised that the Palestinian stamp has the freedom to travel that we Palestinians are denied.

We then thought that if friends and supporters of Palestine would place a State of Palestine stamp next to their national mail stamp on their envelopes, then the receiver and all those handling the mail will be witnesses to the existence of the State of Palestine.

My sister Yasmeen correctly suggested that our stamp could also be placed as a seal on the back of envelopes to ensure that the State of Palestine cannot possibly be ignored.

Our grandmother who was born and raised in England and came here originally as a volunteer, has noted that those participating in this campaign would be helping greatly to "give Palestine the stamp of approval".
Peace from Monica and Yasmeen Awad. Bethlehem, Palestine.
… is a unique peace network with affiliates on every continent, and especially in Gaza, Israel, Jordan, the West Bank and Turkey.
THREE NEW GAZA GROUPS JOIN US
Children of Peace is delighted to welcome three new affiliate members of our Coalition of Peace, now the single, largest peace network across the Middle-East.
CHILDHOOD WELFARE ASSOCIATION, NORTHERN GAZA
Abdullah Salem from the Childhood Welfare Association outlines the work of this important organisation…
The Childhood Welfare Association covers the northern of Gaza areas of about 300,000 Palestinian people. It organizes social, educational, cultural and health activities. It aims to increase social empowerment and the elimination of all forms of vulnerability and poverty, poor education and underdevelopment, helping disadvantaged marginalized groups to provide a decent life for them.

Essentially, CWA acts as a reference and support for children's physical, psychological, cultural, health and educational needs in order to promote a safe childhood and good educational care.

We aim to…
Develop and strengthen the ability of the local community through various programmes.

Serving and helping the marginalised and poor families through development and relief projects.
All children and mothers in Palestine should enjoy without any discrimination healthy and good growth in appropriate environmental conditions that meet all the needs of childhood and motherhood.
We believed that in order for the child to be upbringing properly they must have a healthy environment and have the basic requirements of security, peace, food, drink, shelter health, psychological care and access to good education.

At CWA we are proud of our practical achievements including the Al Rawdah Water Desalination plant Project; our cultural and recreational camps for children; alternative lighting for homes, the solar water desalination plant project and distribution of filtered water, establishment of the Mahmoud Abu Al-Khair Mosque in Gaza, University Student Assistance Project, relief and assistance to the poor project, the distribution of clothes and school uniforms to children, the educational centre for primary and preparatory stage and various courses for women, youth and children in many different fields.
MENTAL HEALTH PROMOTION AND CAPACITY BUILDING CENTER (MHPC), GAZA
MHPC is a leading community-based institution based at Dair El Ballah, Gaza which makes a significant difference to the life of at risk and vulnerable Palestinian populations by affording them the opportunity to be resilient, informed, and emotionally well.
We talked to the Director General of MHPC, Ahmed Abu Tawahina who outlined their work…
Our mission is to strengthen and empower individuals, families, and communities to develop resilience by promoting mental health and wellbeing through proactive programmes of education, prevention, intervention, treatment and recovery, and to strengthen the individual's personal development through social programmes to at risk and vulnerable populations.

Since its establishment on March 2014 and as a result of cooperation with local and international partners, MHPC managed to implement the following projects…

School-based psychological programme in Gaza
Fostering resiliency of Palestinian children and their mothers in the Gaza Strip
Treating children and adolescence victims of complex trauma in the Gaza Strip
Mental Health Program for pre-school and school children in the Gaza Strip
Integrating mental health and psychosocial services within the educational system – the establishment of school counselling units

We have been active in cooperation with other partners at local and international levels; some of those partners include:

Bridges for Hope and Peace : Austria
UNRWA: Gaza
Psycho-Active group: Israel
Firefly International: England
Tel-Aviv Center for Non-Violent Resistance Psychology: Israel
Earth Caravan project: Canada (a Children of Peace Affiliate)
Seeds of Peace: USA (aa Children of Peace Affiliate)

We support the work of Children of Peace quite simply because Children of Peace inspires and cultivates new generations of leaders to transform conflict in our region and motivate coexistence, which means a better future for the entire region and the world. Your organization values respect, critical thinking, engagement, dignity and humanity.

Above all, Children of Peace is working to cultivate hope among the new generations, which is crucial for developing state of minds based on the acceptance of others, and combating hatred.
HAIFA ASSOCIATION FOR CHILDREN WITH DIABETES , GAZA
One of the most prevalent and serious health issues in Palestine is childhood diabetes. The Haifa Association For Children With Diabetes was founded in 2012 to relieve suffering of children with diabetes – to alleviate the pain and the complication of that disease and to offer better services to that marginalized group. Here En. Awny Shwaikh, Executive Manager tells us about their work…
HACD started the project to distribute diabetes check-up devices and strips for 12 months with funds from international Palestine Association for Medical Relief, based in England. Over 50 children benefited from that project.

We also started by hosting a symposium to support the children and families socially and psychologically through sports and recreational activities for the children and their relatives.

Children with diabetes are a marginalised group in Gaza and there are few institutions to take care of them. We estimate that there are at least 2000 children who suffer from diabetes in Gaza, and 250 of them are registered at our association.

Our Mission is to bring awareness and knowledge to the children with diabetes and their relatives through programmes, activities and educational seminars. By bringing greater awareness of this disease patients can avoid its complications and adapt to it. We aspire to integrate those children in the society to live normal lives.

Our work includes establishing safe coexistence for diabetic children by following a better life style for them and their families by offering the social and medical services to diabetic children. We also work to find a connection between the families and the local /international institutions to reduce the suffering of those children.

An important part of our work includes daily monitoring of blood sugar levels help the child and parents alike know the health status of the children to ensure they are not subjected to hypoglycemia and hyperglycemia. This in turn helps to improve the lives of children with diabetes.
LETTER FROM DALIA
It is our view that women are set to play a key role in bringing peace to the Middle East. Yet, few of the peace negotiators on both the Israeli and Palestinian teams are women. We salute Israeli groups like Women Wage Peace, YaLa and Sindyanna. Women across the region need their voice heard. In this article, Dalia al-Najjar our Gaza correspondent looks at the role of women in the MidEast.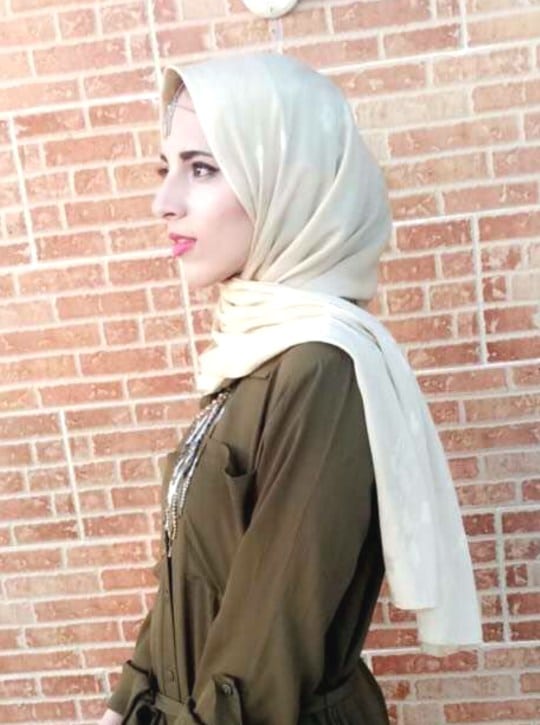 The role of women in the Middle East
Women in the Middle East often fall under the discussion of whether or not they are persecuted. In the midst of this debate, many people forget that historically there have been many examples of leading women in the Middle East who have liberalized and exercised important leadership roles.
One example of glass ceiling shattering goes back to the 570s AD, when Khadija Bint Khuwaylid, challenged the traditional stereotype of women and became a successful and respected businesswoman.
Occupation and colonialism and the ensuing wars, conflicts, and internal schisms have reshaped many of the culture and values of the Middle East and North Africa region. Which have resulted in dragging the region to many centuries behind. and paralyzing the wheel of progress and development. After all, the people who were exhausted by violence started to be more aggressive and protective, in fear of accruing more losses.
This has contributed to the reduction of women roles for several decades. However, the last two decades witnessed a remarkable progress and an uprising for the role of women in the MENA region. They began to form an identity of women leadership in the community. Women have held various professional, academic and governmental positions despite the pressures and challenges. They now take the lead in various sectors from media to human rights and peace activism to entrepreneurship.
On the Palestinian level, in the history of conflict, we see that women have played different roles challenging the occupation, both in terms of launching local peace initiatives or through co-resistance in partnership with Israeli women to promote peace. Children of Peace Network includes many of these inspiring women-led groups and initiatives. Another example of peaceful resistance was evident in last July when the Israeli occupation forces installed metal detectors on the gates of Al-Aqsa Mosque compound in occupied Jerusalem, women-led sit-ins until the occupation retreat from its decision.
The secret behind the women power and effectiveness can be summed in the fact that women are not afraid to challenge the status quo. What women around the world have achieved with regards to women equal rights and glass ceiling shattering were attained by daring the status quo that was imposed on them until the end of the last century when women voices began to loudly demand equality.
Women's participation is a prerequisite for achieving sustainable peace and building inclusive societies, because women, in general, do not adhere to political correctness which places many restrictions and obstacles on serious attempts to achieve peace and development. In fact, a clear vision and a promising mission are enough for women to line up behind an initiative for peace or social empowerment.
As a woman, I have a deep and firm conviction that women contribute positively to reforms within their countries and use their talents in their various fields to continue their excellence and contribute to the prosperity of society as a whole. In effect, women from different countries across the world have came together to cater to global challenges. Recently I co-founded an impact startup with a team of five that has three women from three different countries, Xyla Water aims at defying the affordability challenge in providing clean drinking water to masses.
Despite the progress we see in the role of women in the world, some countries in the MENA region remain far behind in the issue of women's participation in public life. Only 17% of parliamentary seats in the region are held by women, which is one of the lowest regional rates. This limited participation thus constitutes an additional obstacle to women's access to their economic and social rights.
There is an urgent need to invest in education, entrepreneurship, and support for women's rights. Women are a major key to a successful future in the MENA region. This can be achieved by supporting initiatives that seek primarily to improve the social and legal rights of women. Women's educational and economic empowerment should be a top priority for all civil society institutions and even governments.
Because when women are given the wheel, they drive into greatness.
Edited by Christopher Gregory our quarterly online mailing goes out to our affiliates across the MENA. We are proud of its popularity and success amongst groups linked to our peace network – the Coalition of Peace. The latest issue looks at social media and its usefulness.
HELP OUR IMPORTANT WORK, PLEASE!
Committed volunteers keep costs down. 91% of donations directly helps the children.
Use JUSTGIVING to easily raise funds for us. For whatever!
Improve the lives of children and build peace. Help by giving online.
And there's loads of other ways you can help our cause. Find out.
FOOTNOTES
Latest news from around the region compiled by Sarah Brown.
Bedouins urge importance of co-existence after death of IDF soldier.
In the past, a significant minority of Bedouins chose to serve in the IDF, often as trackers. However disputes over issues such as unrecognized villages and pressure on the Bedouin to resettle in urban centres have led to a decline in volunteers.
Earlier this month two Bedouins were arrested following the fatal stabbing of an IDF soldier, Sgt Ron Kokia, at a bus stop in the town of Arad. Bedouin community leaders were quick to condemn this act and urge the importance of peace and cooperation between Israel's communities. Bedouin Mayors from the region met the Mayor of Arad, Nissan Ben Hamo, to express their commitment to coexistence.
The Bedouin Mayor of Rahat, Talal al-Krenawi, condemned the violence and urged his community to seek peaceful solutions.
"We denounce the attack and we are against violence," he said. "Don't let this grave incident harm the coexistence between us. We are in favor of tolerance and call on all the young people not to resort to violence. We must work together and live together; this is my country, as it is yours."

"Our parents who were here wanted to live in peace with their Jewish neighbors. The way of terror attacks is not our way and is not acceptable to us."
You can read more about this story.
Controversy over children's picturebook.
P is for Palestine is the creation of Iranian-born Golbarg Bashi. Some have claimed the book is anti-Israel and even antisemitic, but Bashi has strongly denied these accusations, insisting the book is a celebration of Palestinian culture. Bashi was raised in Sweden and was inspired to write this book because she regretted the fact that none of the children's books she grew up with featured her part of the world. Some of the letter rhymes in the book are comparatively uncontroversial.
Bashi teamed up with a fellow Iranian, illustrator Golrokh Nafisi, to create the artwork for the book, which follows standard ABC book practice in terms of the text. In Bashi's version, which is sometimes stilted, "A is for Arabic, my tongue, that's the 4th biggest ever sung!," and "B is for Bethlehem, my birthplace with the best Baklawas, put it on a plate not in a vase!"
However the entry for 'I' sparked considerable outrage – "I is for Intifada, Intifada is Arabic for rising up for what is right, if you're a kid or a grownup!" The word 'Intifada' invokes the terrorist attacks between 2000-2005 which took the lives of many Israelis. Thus Bashi's book appears to promote and glorify violence. However for some the issue is not so clearcut. Bashi herself insists that she condemns violence. For her the word intifada connotes something much broader, a non-violent resistance to the occupation, accompanied by peaceful protests. And whereas many are horrified by the book, some Jewish readers have called for dialogue and expressed concern over the abuse levelled at its author.
Researchers identify a shift towards secular education in Israel.
In a small but significant move, it seems as though two of Israel's traditionally more conservative groups, Haredi Jews and Palestinian Muslims, are choosing more secular options for their children's education. The Shoresh Institution reached this conclusion after tracking school enrolment patterns.
Haredi schools don't teach the full core curriculum, focusing instead on religious education. It's thought that parents are increasingly recognizing the benefits of a broader education in a competitive job market. One reason for this shift may be the sharp welfare cuts introduced at the beginning of the century, forcing the ultra-orthodox Haredi (who traditionally have not sought paid employment, instead spending their time in study) to look for work.
Meanwhile Israel's Muslim population, increasingly middle class and aspirational, is now rather less likely to send their children to Muslim schools, choosing instead either the higher performing Christian Arab schools or Jewish schools.
You can read more about the Shoresh Institution's finding.
Interfaith Bahraini delegates visit Jerusalem
This small delegation is being viewed by many as a sign of normalisation of relations between Israel and Bahrain. No government officials are included in the group, but it's significant that the King of Bahrain has recently voiced public opposition to boycotts and insisted that his own subjects are welcome to visit Israel.
The group is being hosted by the Simon Wiesenthal Center and comprises both Bahraini natives and individuals, including the group's leader Betsy Mathieson, who were born outside Bahrain but are now citizens. It includes Christians, a Hindu and a Sikh, as well as both Sunni and Shi'ite Muslims.
However not all have welcomed this visit. The delegation has been viewed with disfavour by some Palestinians, particularly in the wake of President Trump's acknowledgement of Jerusalem as the capital of Israel. And some have claimed that this message of tolerance is a smokescreen, designed to conceal human rights abuses in Bahrain, in particular persecution of the country's Shi'ite Muslims.