THE 2019
CHILDREN OF PEACE
GRANTS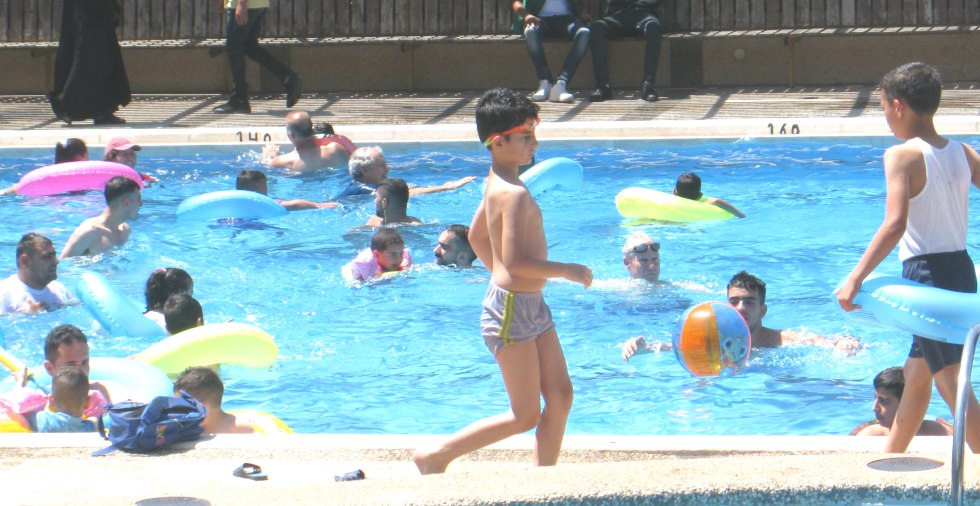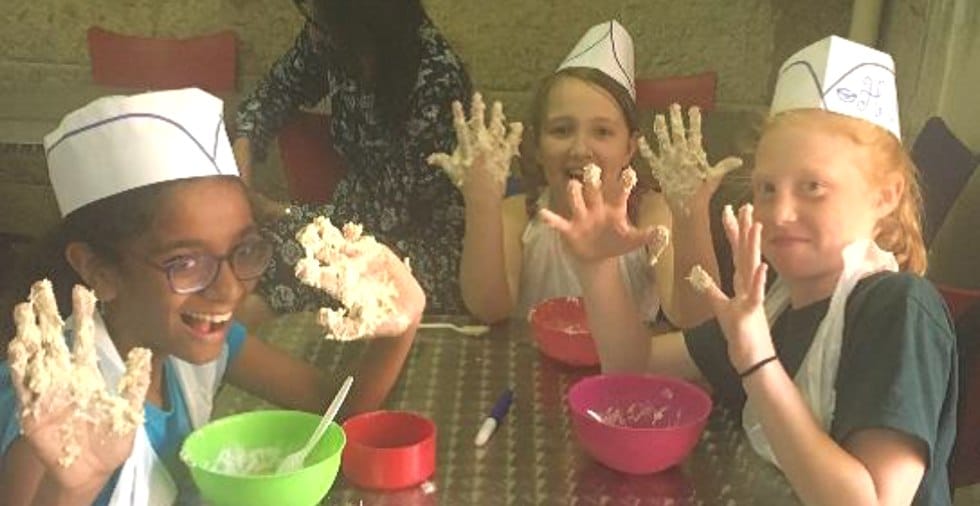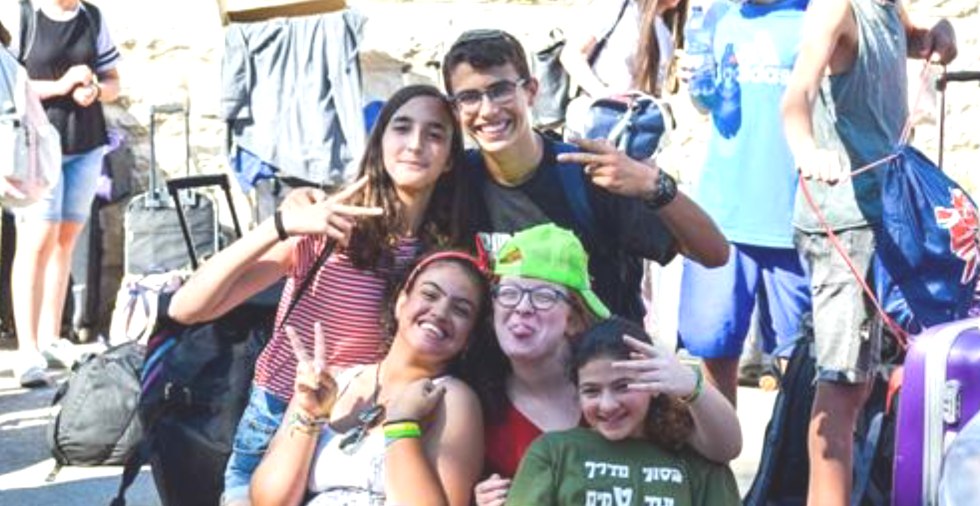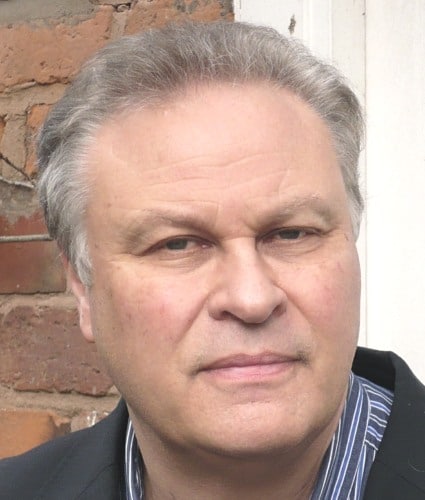 Children of Peace is proud to announce the 2019 recipients of our annual grants – Humans Without Borders, Kidz4Peace, the Jerusalem YMCA and CARE Palestine. As the single largest peace network across the Middle East, our support helps to change the lives of the children – blighted by conflict, uncertainty and trauma.
Each year, with Israeli peace group Humans Without Borders, we support an annual day of fun for sick or disadvantaged Palestinian children and their families – a rare break from the daily grind of occupation. This September, in partnership with the Palestinian Nurses Association Gaza, we will continue to fund the education of young Palestinian nurses.
We do this without funding from governments or international agencies. Our support comes from the generosity of people around the world, from philanthropists to individual donors. Your support can transform the life of a child of conflict and help to build bridges between communities reaching out for peace.
Please help us in our work for peace and the protection of the children with a regular or one off amount... DONATE NOW
Richard Martin, President & Founder.
This time round, we also have…
Jessica's and Dalia's missives.
Footnotes.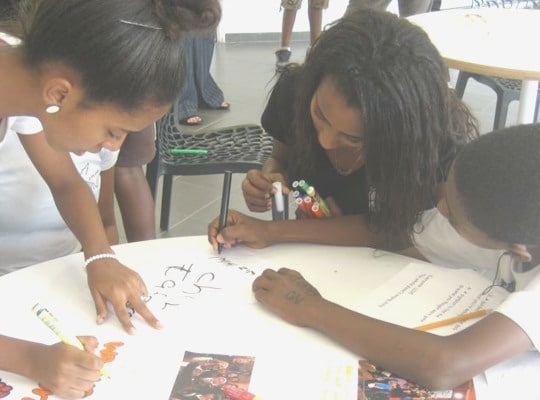 Israeli journalist Jesseca Manville meets Roni Akele Director of the Ethiopian National Project.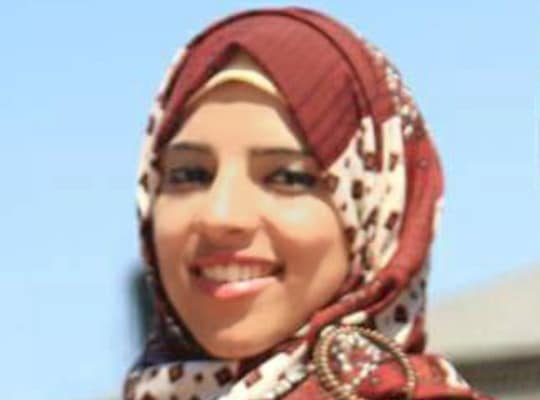 In the latest of her despatches, Dalia Al-Najjar reports from the June 2019 Women Deliver Conference in Vancouver, Canada.
OUR 2019 GRANTS
Four affiliate NGOs have successfully bid for a 2019 Children of Peace Grant.
CARE PALESTINE
This is a Palestinian-led programme that works closely with Israeli professional counterparts, to promote peaceful coexistence and a culture of peace known as BASE. The central goal of BASE is as an early intervention programme to lessen aggression and increase empathy among very young children. Plus facilitating mutual awareness and recognition between teachers on both sides of the conflict, Israel and Palestine. The programme is led by Dr Ghassan Abdullah and Professor Karl Britsch.
The first project is to introduce parent-baby couplings at kindergartens in Israel and Palestine. And offers training and induction programmes to teachers.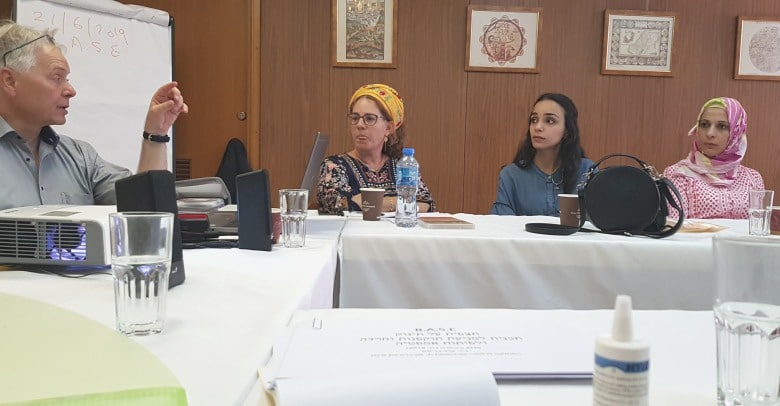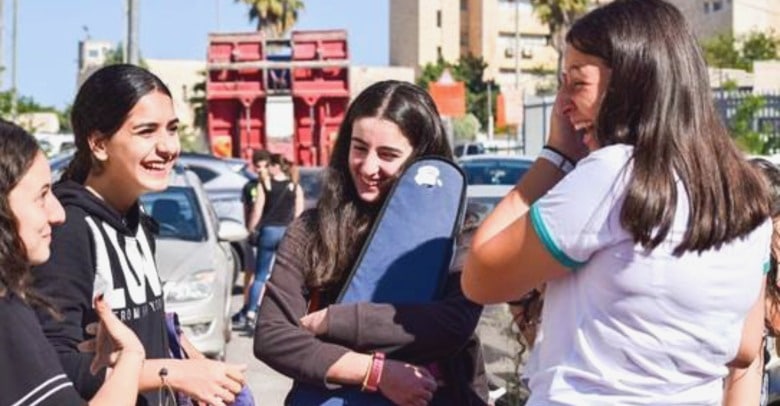 KIDS 4 PEACE
One of the first peace groups to join our Coalition of Peace, we are proud to help to support the Kids4Peace Jerusalem summer camp – just held at Givat Haviva in the north of Israel. Over 120 Palestinian and Israeli youth from the K4PJerusalem programmes joined together for an intense week of dialogue, learning and fun. 
Udi Cohen, K4P's new new director in Jerusalem tells us…
"This camp shows that sometimes we as adults need to learn from our kids how to behave to the 'other'. They do it easily by focusing on the activity and the person and not the labels. Being here helps me see yet again that kids are kids in any language and culture. The divisions we create are the unnatural and unnecessary ones."
It was all smiles at the K4P Jerusalem office as youth loaded up the buses for their journey to camp.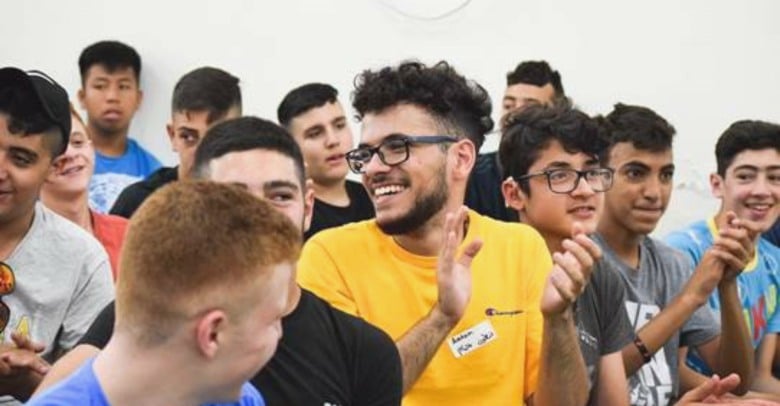 Anton (in the yellow shirt above) grew in Kids4Peace since he was 12 years old. A Palestinian Christian, he's now a student at the Hebrew University and an advisor for our youth programs. 
Kids4Peace supports the religious practices of all our youth, including dietary laws and making time for daily prayer. We work to ensure that traditionally religious families (Muslim, Christian and Jewish) can participate fully in the Kids4Peace community.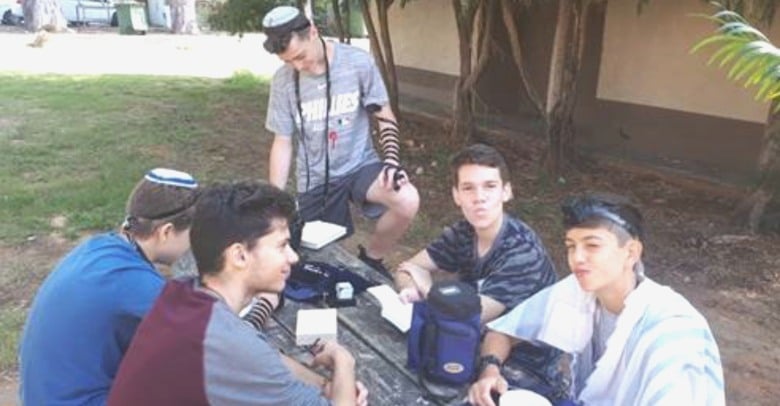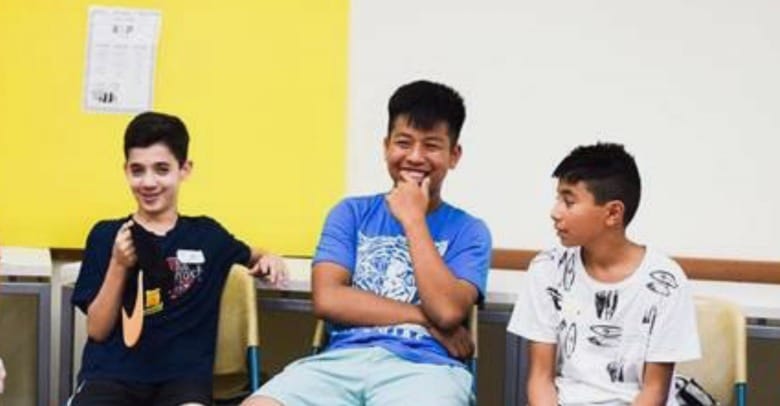 Prince (blue shirt in centre) is the son of Filipino foreign workers living in Jerusalem, a population that is often invisible in the city. Kids4Peace is the first program that we know of, to include youth of asylum seekers and foreign workers (mostly Christian) in our mission of peace. 
Udi Cohen (right) the new K4P Jerusalem director, standing alongside Ismat Othman, a long-time K4P parent and educator who now serves as director of social action. Beginning this autumn, K4P Jerusalem youth of all ages will participate in projects to improve their communities, rooted in values of equality, justice and compassion that are shared across K4P traditions.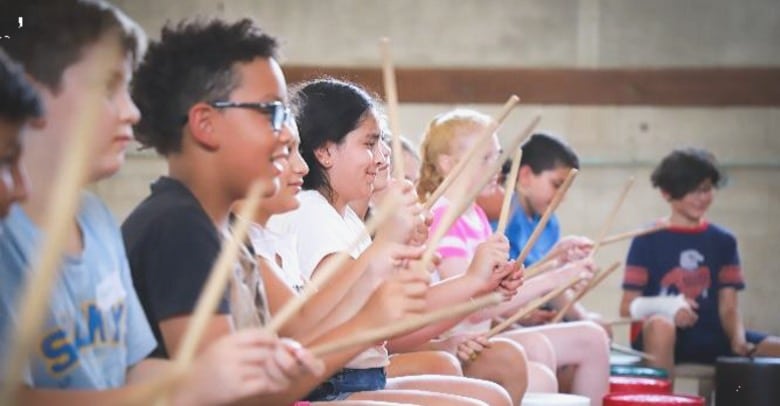 JERUSALEM INTERNATIONAL YMCA
Children of Peace has developed a positive relationship with affiliate the Jerusalem YMCA and we are delighted to have provided support for The Jerusalem International YMCA (JIY) Integrated Youth Summer Camp 2019 First Session – Building Bridges held in July 2019.
Here Helene Roumani Program and Grants Manager tells us more:
On July 1, nearly 100 Jerusalem youngsters age 4 – 12 crowded the front lawn of the historic landmark JIY building where they gathered to meet their peers for three weeks of summer fun, discovery and enrichment. Little did they know then that in only a few weeks they would make new friends from parts of the city they might never have dreamed of visiting.
Serving the children of Jerusalem, the JIY Integrated Summer Camp has brought Arab and Jewish children together from East and West Jerusalem for a one-of-a-kind opportunity to share and bond through a wide variety of activities. Conducted in three languages (Arabic, Hebrew and English), the camp program included daily swim lessons for all age groups, drama, music, science, yoga, dance, art, different types of ball games and special workshops in baking, woodworking and African culture. Older children, 8-9 and 10-12 years old, also enjoyed guided sports lessons in basketball, soccer, hip hop as well as mobility and coordination classes. Swim and sports activities were held at the new, state-of-the-art, Sylvan Adams Sports Center of the JIY. In addition, all children visited the Islamic Art Museum where they enjoyed guided tours and special creative art workshops.
Leading the children in the First Session, in addition to core staff, were 20 Arab and Jewish teenage counsellors and volunteers who participated in a three-day training workshop preparing them for work with children in multi-cultural groups. Special emphasis was placed on diversity and the specific sensitivities of living in a conflict area, like Jerusalem.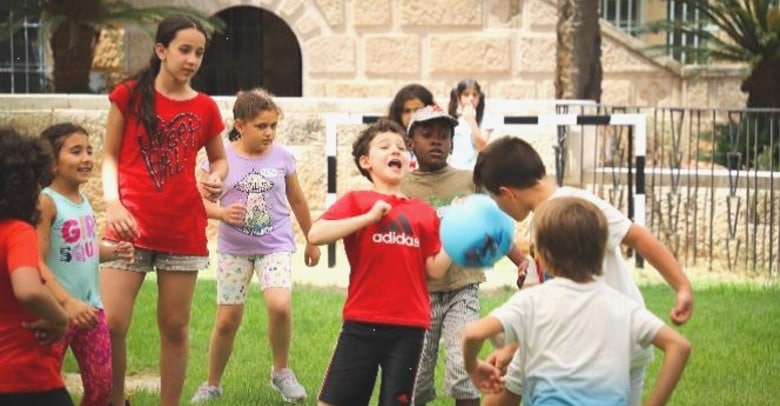 "Working together in a team of Jewish and Arab counsellors has been great! I loved the JIY Summer Camp experience. Besides being so well organised and fun for the kids, the counsellors had a great time working together. We had a real goal, to meet and get to know one another. We all know, if we don't get a chance to meet one another, we'll never get to like each other. This has been an amazing experience. I've made Jewish friends. We go out together for fun after work. Now I feel there is hope for the next generation in Jerusalem."

Muhammad ("Please call me Mo"), JIY Summer Camp Counsellor, 19-year-old high-school graduate from East Jerusalem.
An integral part of the camp experience has been partnering and exchanging gifts with children from YMCAs in the United States. Last week, the younger children made colourful bookmarks with greetings from Jerusalem to youngsters in summer camps at the YMCA of Middle Tennessee, the YMCA of the San Diego Region and the YMCA of Greater Oklahoma City. Marking yet another example of our mission to deepen cross-cultural bonds, this is only one in a series of mutual interest and fun activities we hope will impact the children's lives towards adulthood in building friendships and trust, so that future generations in Jerusalem might live side by side in peace.
There is no doubt, the JIY Integrated Youth Summer Camp has in this very short time, indeed built bridges between different communities in Jerusalem. By introducing the children (from East and West Jerusalem) to one another in a fun context, we help open their minds to accepting diversity, getting to know the unfamiliar, being tolerant of the other, and appreciating the other's culture.
"At the end of the day I'm really tired but I know that's good because the kids are happy and it's great to see them that way. Also, in the camp I learned to speak Arabic! There are Muslim, Jewish and Christian kids in the camp and the counselors are also from all of these groups. It took us some time to get our work set up, but after that it's just become natural for us to be together. It all started in the training course, when one of the counselors took out a guitar. We realized we had a lot more in common than we thought. Sure, we talk politics, but that doesn't stop us from making friends and having fun together."

Dor, JIY Summer Camp Counselor, 18-year-old high school graduate from West Jerusalem.
We take this opportunity to thank Children of Peace for their support in helping make the JIY Integrated Youth Summer Camp a reality."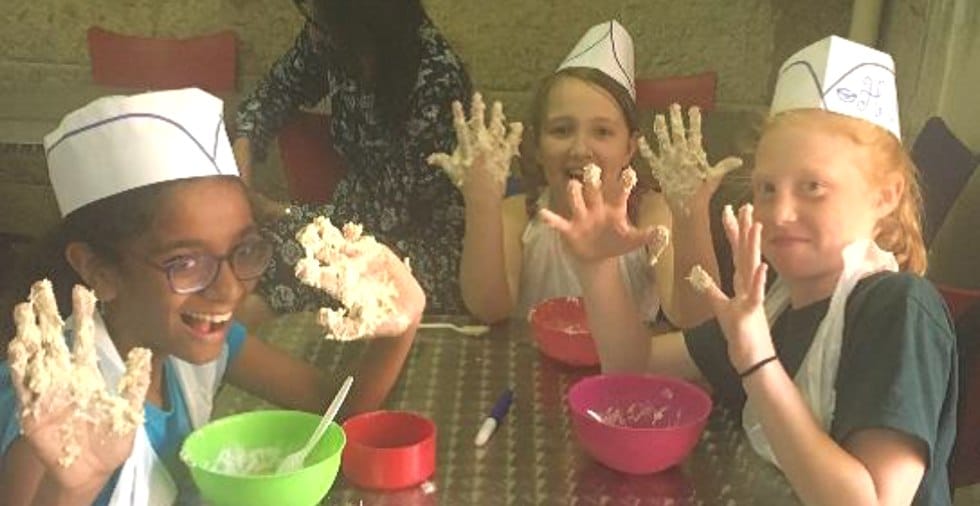 HUMANS WITHOUT BORDERS
Every year Children of Peace teams up with Israeli affiliate Humans Without Borders – the fourth recipient of our 2019 grants – to provide a day of fun for sick or disadvantaged Palestinian children and their families.
Humans without Borders is a group of Israelis who play an important part in supporting Palestinian families with sick or disabled children – by providing help, advice and practical support for medical assistance.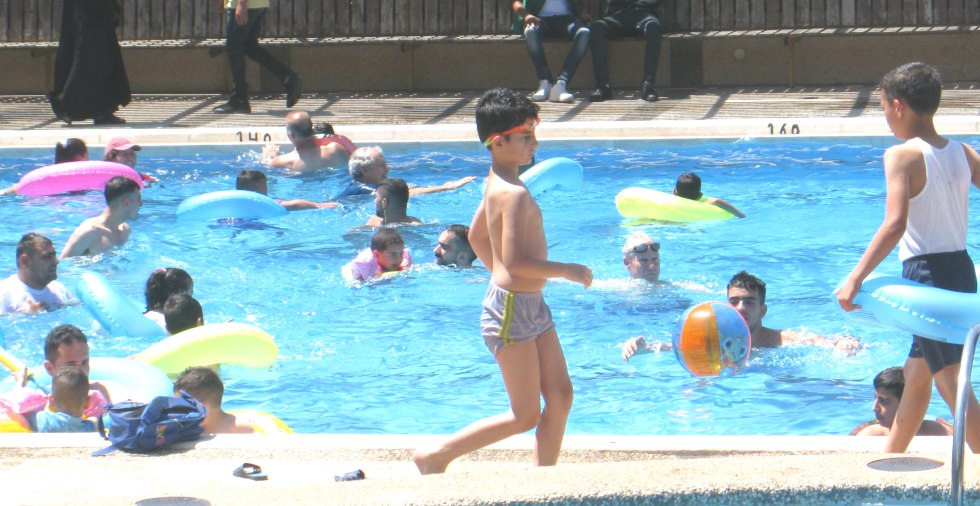 PALESTINIAN CHILDREN'S DAY OF FUN
Organiser Larry Lester writes…
On Friday 5 July 2019 Humans without Borders held a wonderful fun-day for the families we assist. I personally had reservations about the programme as it was basically the same as last year, but any doubts were swept away by the huge number of people who attended – more than 120 children and about 45 adults – and the utter joy that the events provided. Further, we had a record number of Israeli volunteers (18) and five Palestinian volunteers from Hebron. This ensured that every child and every family was personally taken care of, in the pool, in the playground, during lunch and during the entertainment.
The joy of the children was simply unbelievable. And the interactions between the families and the volunteers were extremely moving – hugs and affection with a total dissipation of the ugly barriers that encompass our daily lives. Such a day is proof that Palestinians and Israelis can live together without racism, hatred and the heavy hand of the occupation.
Late Friday evening, following the event, I had a call from the father of one of the children whom Humans without Borders assists. This was not a conversation but a monologue. I was so overwhelmed that I was unable to respond. And this is the best replication I can provide of what he had to say,
"You have done something very special today. I do not know whether my son will survive the terror of the cancer that is eating both his body and his soul. But today you have given our family a very special gift. Today 'D' laughed. 'D', for a whole day ignored the pain, forgot the treatments, and simply frolicked with the other children, his brother and sisters and dozens of children whom he doesn't even know. He played like any normal kid.

My wife was relaxed. She sat and gossiped with the other women. Normally, we do not have the time and energy for such mundane things. Thank you for this day and thank your volunteers for the help they are giving us, taking us to the hospital and back, sitting with us in the clinic and visiting us in our home. They give us strength."
That conversation put a few issues into a proper perspective for me. Thank you Children of Peace for making this event possible.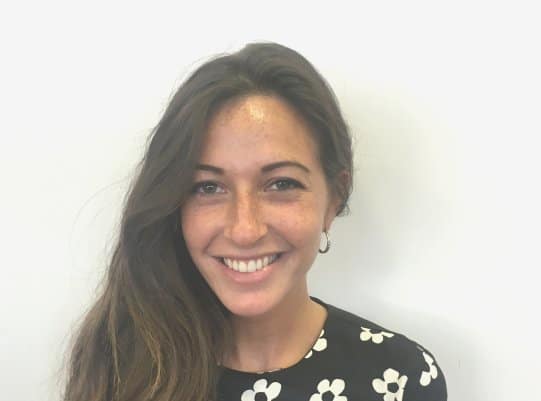 In the latest of her regular series, Israeli writer Jesseca Manville meets Roni Akele, Director of the Ethiopian National Project representing the Ethiopian Jews of Israel, and discusses the changes facing the community.
"We came here without anything and started our life from zero," Roni Akele, Director of the Israel-based organisation, the Ethiopian National Project (ENP) said. Akele, who himself arrived to Israel decades ago during Operation Moses – a covert evacuation of Ethiopian Jews from Sudan during the civil war in 1984 – is testament to the strides that many within his community have made. Overcoming the many hardships of integrating into high-tech Israeli society from a developing country, Akele has since made it his mission to ensure that young Ethiopian-Israelis have the best chance of building a bright future for themselves and grabbing opportunities with both hands. Education, education and more education, sits at the very core of his work.
The ENP, alongside a number of other organisations, work to motivate the younger generation by providing opportunities from neighbourhood outreach support and scholastic assistance to parent empowerment courses and community leadership training. "The young generation work day and night to change their reality, that makes a big difference and a big chance in our community," Akele continues, proudly referring to the 5000 Ethiopian students enrolled in their schools integration program.
Not without challenges, of course, over the years since their arrival, many Ethiopian-Israelis have had to confront major barriers. From doubts by religious figures regarding their Judaism to the disposing of blood donations by Israeli hospitals over fears of disease – many have felt consistently sidelined, like outsiders in a new land and shunned by society. And last month, with the fatal shooting of 19-year-old Soloman Tekeh by an off-duty police officer, thousands of Ethiopian-Israelis came out in force to protest ongoing bouts of seemingly institutionalised police brutality towards the community. Israel, a country that has felt the deep pain of immigration in the past, has been criticised by many for not doing enough to change reality.
Alongside this, many Ethiopian-Israelis grapple with obstacles to full-employment, housing inequality policies guided by the government and failure to integrate individuals into the higher ranks of the army (a litmus test for assimilation in Israel). All of which contribute to an ongoing socio-economic disparity and continued segregation between them and other groups.
"When I see where we are, we are everywhere. Members of Knesset, members of municipalities, doctors, engineers, social workers and even in the high-tech area," Akele said with great pride. Whilst the challenges are very real, the progress and integration into the mainstream segments of society has been noteworthy. A true accreditation of the talent and motivation of this very special community.
Pictured below are Ethiopian-Jewish Israeli children.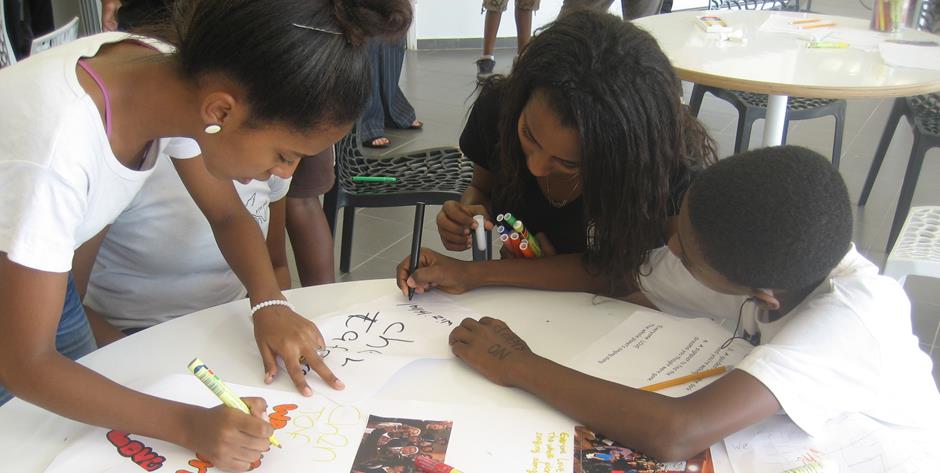 … is a unique peace network with affiliates on every continent, and especially in Gaza, Israel, Jordan, the West Bank and Turkey.
LETTER FROM DALIA
In her regular series of dispatches from the region, Dalia al Najjar our Gaza correspondent writes about  a peace conference.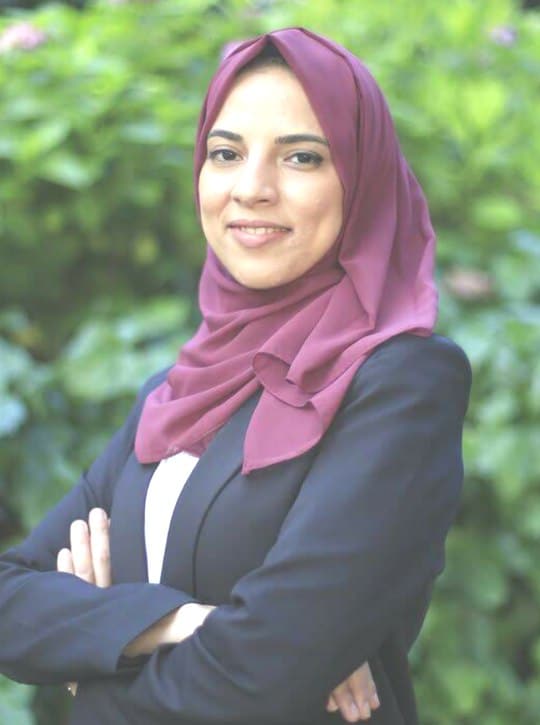 We are proud that our Gaza correspondent Dali al-Najjar represented Children of Peace at the June 2019 Women Deliver Conference in Vancouver, Canada. Here is her report.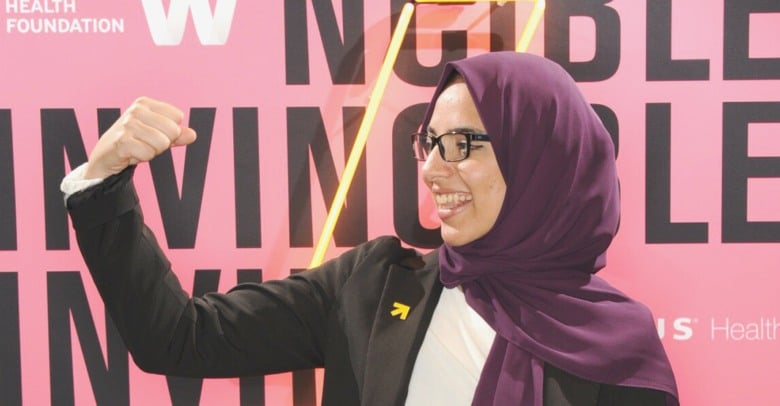 THE POWER OF WOMEN DELIVER 2019
From 3 to 6 June, over 8,000 delegates went to Vancouver to rally around gender equality and the health, rights, and well-being of women and girls at the 2019 Women Deliver conference. I had the incredible privilege of being one among them, representing Children of Peace as their Goodwill Ambassador.
Four days of panels, speaking with delegates at Uniting to Combat NTDs' bustling exhibition booth, and the occasional dance party left me simultaneously exhausted and energized (if that's even possible), charged with new ideas and inspiration.
Women deliver, women get things done…
The conferences discussed powers and their usage. And they shed light on how powers are within us and we need to realise them to be able to actualise and profit from them.
Collective and individual responsibility to share power to build a gender equal world.
The power of youth
In a time when people often dismiss younger generations as more engaged with their smartphones than with the world around them, young advocates are using every tool available to raise awareness and push back against injustice. And they're not just posting their opinions on social media. They're setting real change in motion.
The power of inclusion
"Solutions aren't found from same mentality that caused the problem in the first place. Inclusion of all relevant parties is essential to reach effective and sustainable solutions. Whether it's including the young or old." Natasha Mwansa.
"Making decisions for us, without us, is making decisions against us." said the 18 year-old young leader from Zambia.
Mwansa highlighted that governments are not doing enough work to be inclusive of young girls.
The power of media
The power of partnerships
The power of stepping down
---
"Power is a privilege and a responsibility. Ultimately the best thing you can do with power is to share it."
Canadian Prime Minister and supporter of Children of Peace. Justin Trudeau.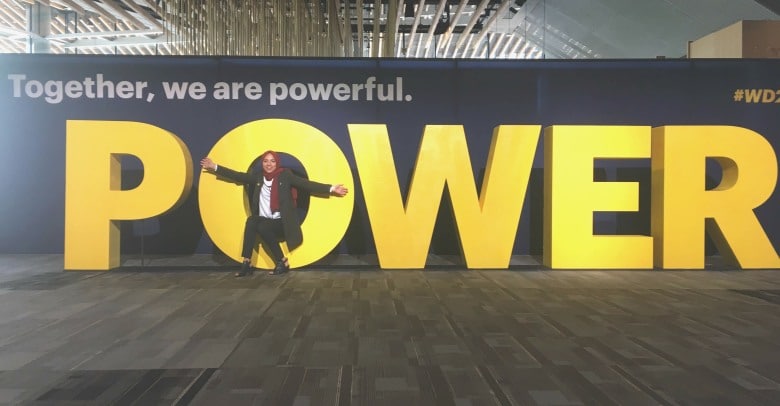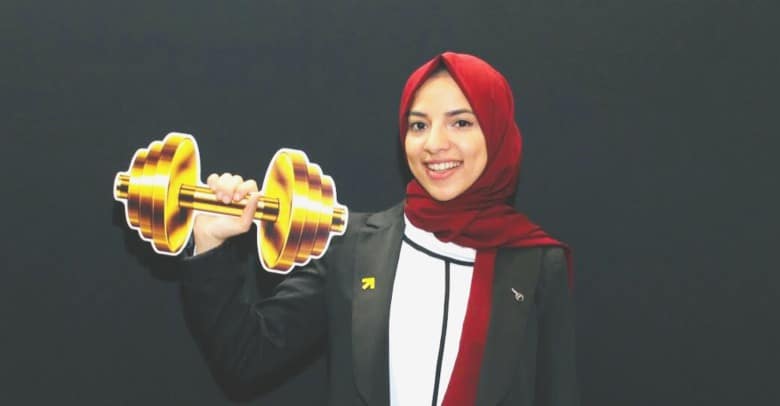 HELP OUR IMPORTANT WORK, PLEASE!
Committed volunteers keep costs down. 91% of donations directly helps the children.
Use JUSTGIVING to easily raise funds for us. For whatever!
Improve the lives of children and build peace. Help by giving online.
And there's loads of other ways you can help our cause. Find out.
FOOTNOTES
Latest news from around the region compiled by Sarah Brown.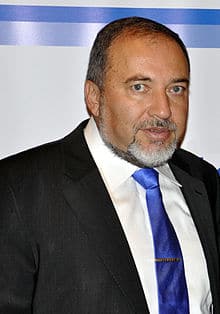 Fewer parties set to stand in Israel's September elections
When Benjamin Netanyahu failed to form a government following April's elections, the Knesset dissolved itself, triggering a fresh set of elections. Several factors made it difficult for Netanyahu to find enough coalition partners prepared to work together. For example whereas Yisrael Beitenu (led by Avigdor Lieberman) wants to end the current exemption from conscription for yeshiva students, the religious Haredi parties, not surprisingly, oppose this move. And, although there are signs that the Labor Party is moving to the right, it still refused to enter into negotiations with Likud.
Fewer parties than ever before will be contesting September's elections. The main players include Likud, the centrist Kahol Lavon alliance (which includes Benny Gantz), the United Right (led by Ayelet Shaked), the predominantly Arab Joint List, Yisrael Beiteinu, the ultra-Orthdox Shas and the Labor-Gesher alliance.
Avigdor Lieberman is being described as the kingmaker of this election. Although Lieberman is generally viewed as firmly on the right, he has recently been hinting at the possibility of working with the more centrist Benny Gantz if Netanyahu won't cooperate with his secularising agenda.
The Palestinian kids' camps named after terrorists
Concerns are frequently raised over aspects of Palestinian education in both Gaza and the West Bank. There have been recent reports of two West Bank summer camps named after the terrorist Dalal Mughrabi (pictured here) who was responsible for the 1978 Coast Road massacre. 37 people were murdered in this devastating bus hijacking, including 12 children.
One of these camps, 'The Sisters of Dalal Summer Camp' was organised under the aegis of the PLO Supreme Council for Sport and Youth Affairs. Another camp has been identified which takes its name from Omar Abu Laila. Laila carried out an attack earlier this year in which a rabbi and an IDF soldier were murdered. A video has emerged showing that children at these camps sing songs in honour of Saddam Hussein as well as Salah Khalf, the man behind the Munich Olympics massacre.
Children attending such camps engage in activities such as re-enacting stabbing attacks and learning how to die as 'martyrs'. The same problems permeate mainstream schools where the curriculum glorifies terrorism and propagates antisemitic tropes.
You can read more.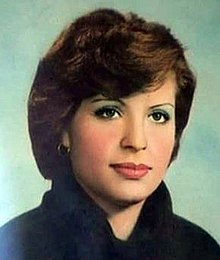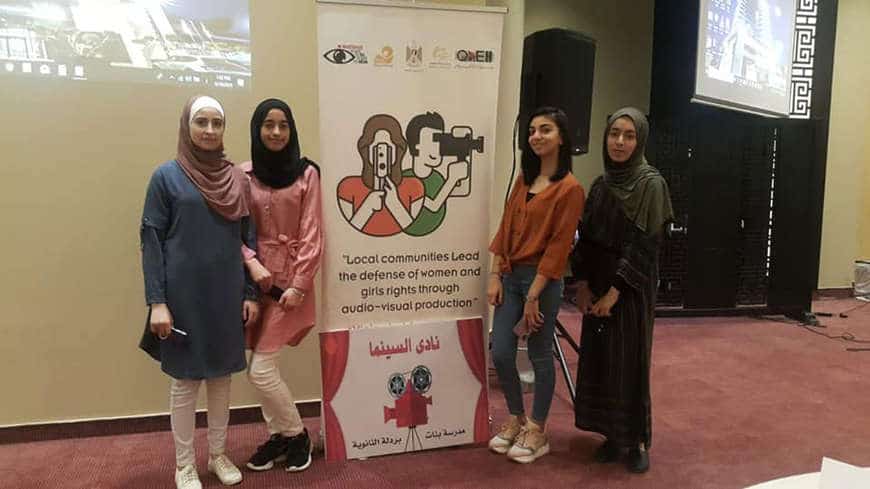 Palestinian girls combat gender stereotypes
A project in Ramallah is using cinematography to engage with some of the problems facing girls and young women in the West Bank. The scheme is being run by the Teacher Creativity Center, and a similar initiative is now being implemented in Gaza. Teenage girls are being given the tools and skills to share their experiences through film, and articulate some of the problems they face. A particular concern was the way in which a 'culture of shame' inhibited them from practising sport in public view.
Fidaa Bani Odeh, a teacher of artistic education at the school and supervisor of the cinema club, told Al-Monitor,
"The girls decided to highlight female students' [obstacles and difficulties] to practice sports in the school playground when they exercise in their sports clothes. The playground is visible from the street and the girls do not want to be seen in sports clothes. Even if some girls are OK with that, their families are not."
The films produced by the girls galvanised the community to solve the problem by building a more secluded sports area where they could practice. Other topics covered by the project include the problem of child marriage, girls' aspirations for a university education, and the discrimination faced by girls using social media.
You can read more.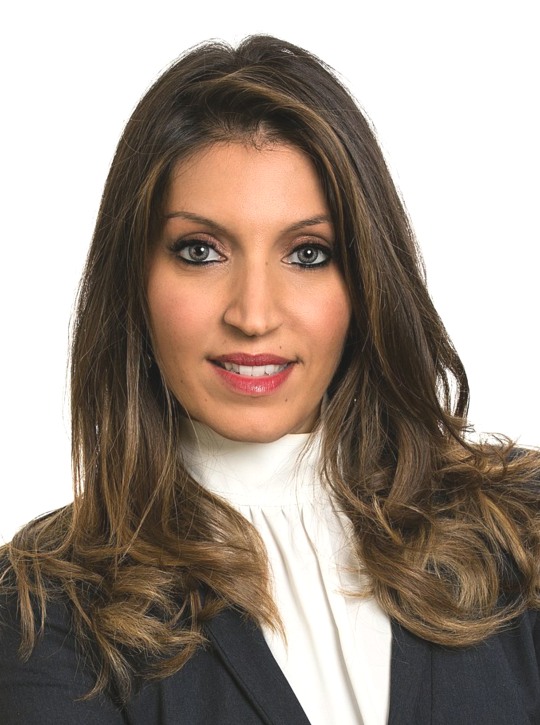 British MP raises concerns about healthcare for Palestinian children
Labour MP Rosena Allin-Khan is also a medical doctor, and earlier this year she visited hospitals in Jerusalem and the West Bank in order to understand more about the situation facing children separated from their parents while undergoing treatment. Security concerns can make it difficult for parents to stay near their sick children, and this situation leads to great distress. Allin-Khan pursued her concerns with the foreign secretary and then with Sharon Bar-LI, Israel's deputy ambassador to the UK. Allin-Khan was invited to discuss the issue further at the Israeli embassy in London, and the MP felt that the meeting had been a constructive one. She tweeted:
 "It was a pleasure to meet @SharonBarli again at the Israeli Embassy to continue our constructive discussions about access to healthcare for Palestinians. I look forward to continuing to work together on such crucial humanitarian issues."
However this led to Allin-Khan being targeted by people who perceived her willingness to liaise with the Israeli authorities as proof that she was a 'direct collaborator in apartheid'. Much of the abuse she received was clearly antisemitic. She responded,
 "This behaviour does nothing to help the Palestinian cause. I have been there, called out what I've seen and spoken in the press. Am I now not meant to work to improve this dreadful situation?"
You can read more.
Picture by Gus Campbell Wikipedia.