NEWS ARCHIVE – AUGUST 2016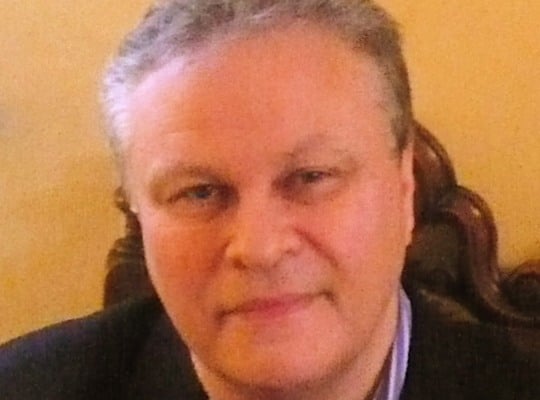 "It's extraordinary how many people mistakenly believe that you can end the Israeli-Palestinian conflict by directing hatred at one side or the other."
What chance for peace?
Since Oslo in the 1990s there have been numerous efforts to rekindle direct peace talks between Israel and the Palestinians. The last time such talks took place was in July 2013 following an attempt by the current United States Secretary of State John Kerry to restart the peace process.
At the time of writing there are at least five peace initiatives aimed at kick starting face-to-face negotiations. Few offer solutions to the issues that divide the two sides but all have some merit.
Just days ago, the Palestinian ambassador to France, Salman Al-Harfi, announced that a ministerial meeting will be held at the United Nations General Assembly in September to prepare for the International Peace Conference. It will be led by President Hollande of France. Both Israel and the Palestinians have expressed distrust in the French initiative.
The Israelis favour the Arab Peace Plan put forward by Saudi Arabia in 2002. The Egyptians – trusted by the Israelis and the Palestinians – have their own proposals and President el-Sisi may act as a mediator. The MidEast Quartet has submitted their own recommendations but is seen by both sides as ineffectual.
Recent surveys show that the vast majority of Israelis and Palestinians do not think peace is possible. Yet both sides long for peace and normalcy. In our experience – working on the ground in Israel and Palestine – there is a significant amount of low level, day-to-day contact and goodwill between ordinary Israelis and Palestinians. We see a more positive and hopeful future.
Finding a path to peace won't be easy. There is no shortage of well-intentioned outsiders hoping to resolve the stand-off. But finding a way through is an absolute imperative – for the sake and future of the children and their communities.
We have much to be proud of in our work, and thank you for your continued support.
Please… DONATE NOW
Richard Martin, President & Founder.
CHILDREN OF PEACE GRANT AWARDS 2016
Nine affiliate groups in Israel and Palestine are recipients of our 2016 Annual Grant awards. 220 groups are affiliated to our Coalition of Peace – now the single largest peace network across the MENA. Our Grants Team had to process a huge number of applications for funding. Below are some of the recipients.

Children of Peace is grateful for the support of all our donors. Special thanks go to the international law firm Clifford Chance and the Jewish Federation of Metropolitan Chicago for their generosity.
ST JOHN OF JERUSALEM EYE HOSPITAL
SHOROUQ SOCIETY FOR WOMEN
CHILDREN OF PEACE GRANT AWARDS 2016
Children of Peace is grateful for the support of all our donors which make our grants possible. Special thanks go to the international law firm Clifford Chance and the Jewish Federation of Metropolitan Chicago for their generosity. You can support our work too, donate and help us to help the children.
We are delighted to announce that nine affiliate groups in Israel and Palestine are recipients of our 2016 Annual Grant awards. With over 220 groups affiliated to our Coalition of Peace – now the single largest peace network across the MENA – our Grants Team had to process a huge number of applications for funding.

Seven groups are awarded the Annual Award and are shown here.
President Special Awards are granted to organizations in Israel or Palestine carrying out exemplary work in protecting children, promoting peaceful solutions and that benefit their local or regional community. Two outstanding groups are recipients of the 2016 Award and will be featured in the next CoP update…
Hope Flowers School, West Bank
Creativity for Peace, Israel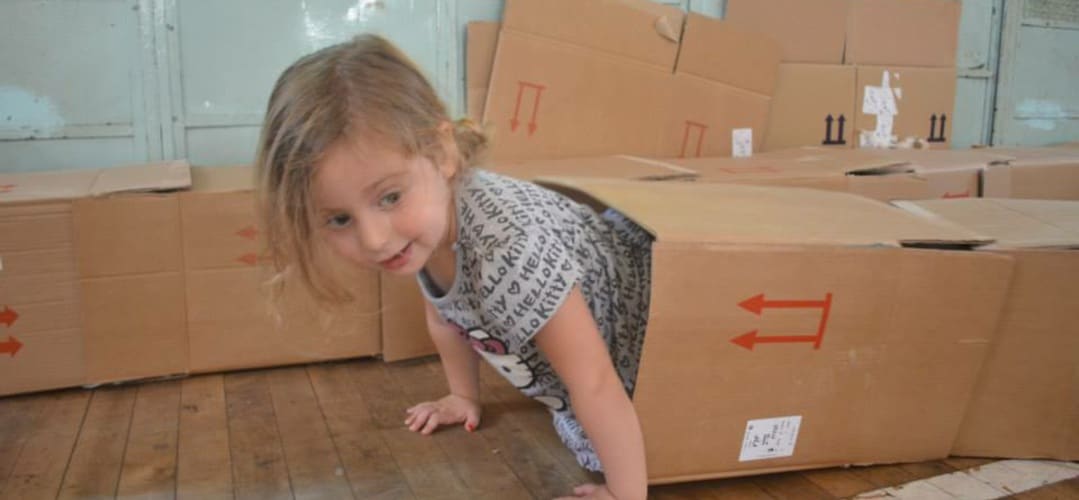 LEIR PEACE PRE-SCHOOL, JERUSALEM YMCA
Grant: Refurbishing the children's playspace
Hannah Rendell tells us…
Here at the Leir Peace Preschool of the Jerusalem International YMCA are proud to be long-time members of Children of Peace's coalition. Our Peace Preschool is one of very few examples where efforts to normalize coexistence are focused on such a young age group. 

The trust built during these pre-verbal stages, often based on emotions, loving care and intuition, holds within it a solid promise of a joint future. Our philosophy coincides with the best knowledge and practice gleaned from over decades of child development research. This research shows, beyond any doubt, that the best time to intervene in the lives of families and children to effect positive change begins during the preschool years.
Our Peace Preschool's educational philosophy is child-centred, emphasizing flexibility and freedom of choice, self- expression and creativity. The Preschool is attended by over 100 Muslim, Jewish and Christian Children ranging in age from 8 months to 5 years. Each class has two (and sometimes three) teachers, one Jewish and one Arab (Muslim or Christian) who speak in their own mother tongue to all the children. Each culture is given equal weight in the classroom through stories, songs, play and celebration of religious festivals from Islam, Christianity and Judaism. The children have the opportunity to both strengthen their own identity and learn about, and appreciate one another.
With great thanks to Children of Peace, within the next few months, we will be able to redesign and renovate the kindergarten playground, which has been badly in need of upgrading, as well as enhance the wide array of activities in it. Besides its distinct contribution to a healthy motoric development, the playground is a place where young children learn to cooperate, to negotiate, to imagine and to share. It is also a place where Arab and Jewish parents get to know each other as they are watching their children at play. Our years of experience have taught us that if space is provided, informal and relationship building conversations, usually about the children, occur between parents.
Lifetime associations built on familiarity and respect are formed. The children benefit from this, as do their families, and we believe that during these times of growing fear and mistrust, these opportunities become even more essential for good of entire communities.
ST JOHN OF JERUSALEM EYE HOSPITAL GROUP CLINICS, GAZA, WEST BANK
Grant: Eye operations for Palestinian children

The only eye hospitals in Gaza and the West Bank, the St John of Jerusalem Eye Hospital group has treated 128,000 patients and conducted over 5000 operations.
The facility has a large, modern outpatients department, specialist retinal, corneal, orthoptic and paediatric units, operating theatres and 24 hour emergency services. They are the first Palestinian hospital to receive JCI accreditation.
Our grant is designated to fund eye operations for Palestinian children. The most common problems affecting children's eyes are genetic, including congenital cataracts, glaucoma and squints. Catching eye conditions early is crucial for successful treatment, which is why our mobile outreach team travels across the West Bank, examining children living in isolated villages.
Without sight, many children would struggle to access education, gain work and ultimately live independent lives. With genetic eye diseases frequently affecting whole families, it is important that we continue to save the sight of children in the West Bank and Gaza.
RABBIS FOR HUMAN RIGHTS NEGEV, WEST BANK
Grant: In support of Jahalin Bedouin projects
Adena Ben-Reuven, Development Director, writes…
Rabbis for Human Rights was established in the wake of the first intifada. It is comprised of some 120 Rabbis from different streams of Judaism, who share the religious commitment to address human rights abuses against some of the most disadvantaged groups in Israel and the Occupied Territories.
RHR runs multiple projects which include…
Legal representation of Palestinian land owners
Promoting interfaith cooperation between Israelis and Palestinians
Educating post high-school Israelis and advocating for socio-economic justice.
The Jahalin Bedouin communities are located near the settlement of Maaleh Adumim on the outskirts of Jerusalem. They are among the most deprived and neglected groups in Palestinian society. Unemployment and illiteracy are high, schools run for only a few hours each morning and there are very few extracurricular activities available after school so children and young people tend to loiter on the streets. The Jahalin encampments have been repeatedly displaced to make way for the expansion of Maaleh Adumim. The government's plan to expand the E-1 corridor region is a major threat of displacement to the Jahalin encampments.
RHR has been working with the Jahalin since 1997 negotiating with the Civil Administration to prevent the uprooting of the community. More recently RHR began to provide much needed educational and recreational activities for the children of these communities. Our programs expand the horizons of these young people and help them to develop resilience in the face of their difficult circumstances. Amongst our projects are…
An after school center providing arts and craft classes and English lessons for children aged 7 – 14.
The first community library.
A two-week summer camp program, attended last year by 250 children.
A soccer program for teenage boys focused on empowering these young men by teaching leadership skills and team work. We plan to expand it in the coming year.
SADAKA-REUT TEL AVIV, JAFFA
Grant: in support of Building a Culture of Peace programme
Becca Strober, Resource Development/ Monitoring and Evaluation Coordinator says…
Sadaka-Reut is very grateful for the support of Children of Peace.
Children of Peace recently granted us funding for our project, Building a Culture of Peace, a unique initiative designed to empower youth to become socially and politically active, and to bring together Jewish and Palestinian youth in Israel for a long-term educational process. As the school year has recently come to an end, this grant aids each youth group in designing and implementing a social initiative in their own communities.
In Jaffa, the all-girls group created a poster in which a girl is wearing a dress filled with sentences and sayings, that the public often tells girls and women, such as 'cover up' and 'smile'.
The girl in the poster is holding a sign that reads "I will watch over myself, you watch over your mouth!" in order to protest and to bring awareness to the harassment girls often face on the street. The group then hung up the posters around the city.
Support from Children of Peace also aids Sadaka-Reut in training their dedicated staff of facilitators. Facilitators work with the groups throughout the year, aiding them in the process of becoming more critically minded and of becoming empowered to effect change within their societies.
Sadaka-Reut recently had a training session, in which we discussed how to work in a bi-national model and what lessons from this past school year can help us to grow in the future. With the help of our facilitators, Sadaka-Reut will continue to work with and empower future leaders of change.
PEACE PLAYERS, EAST AND WEST JERUSALEM
Grant: Israeli and Palestinian Basketball teams.
The Children of Peace grant is in support of Peace Players International's Peace League project. The award will help launch two tournament-style basketball events where 75 Palestinian and Israeli girls and boys, ages 10-13, will have the opportunity to play together on mixed teams towards a common goal, instead of against one another as adversaries.
The events will be supported with certified fourteen programme graduates as coaches and facilitators, thus providing the programme with skilled, motivated leaders and role models, enhancing institutional sustainability together with bi-language tutors.
According to the most recent external evaluation surveying PPI – ME participants conducted by researchers from New York University, 96% of veteran participants hold positive attitudes about the "other side" and made outgroup friends through PPI – ME's programmes.
SHOROUQ SOCIETY FOR WOMEN, WEST BANK
Recipients of our President's Special Grant.
This is in support of their valuable work in advancing the equality and empowerment of women in the West Bank, through their career and professional training programmes. And we support their children's peace activities programme Kids Creating Peace – in line with our support of the United Nations Millennial Goals, including Resolution Three.
THE SEASIDE PROJECT (HUMANS WITHOUT BORDERS) ISRAEL, WEST BANK
Following the success of the 2015 Seaside Project, Children of Peace is once again working in partnership with Israeli group Humans Without Borders, to organise a special day by the sea for landlocked West Bank sick and disadvantaged Palestinian children and their families on 17 August 2016.
… is a unique peace network with affiliates on every continent, and especially in Gaza, Israel, Jordan, the West Bank and Turkey.
THE CHILDREN OF PEACE INTERVIEW: PATRICK HAUGHEY
In her latest series of Children of Peace Interviews Professor Sarah Brown talks to Patrick Haughey, Head, Political Section, British Embassy, Israel.
Sarah Brown: First of all Patrick, could you tell our readers something about your work in the British Embassy in Tel Aviv?
Patrick: I've worked in the British Embassy Tel Aviv since October 2015.
I joined the Foreign Office nearly 13 years ago, and this is my third overseas posting, following on from postings in Moscow and Paris. I head a team of 10 people in the political section, and our overall objective is managing the bilateral political relationship between Israel and the UK. This is obviously an extremely broad portfolio, but the team and I try to focus on three areas in particular:
Firstly, ensuring that the bilateral relationship between Israel and the UK is as strong as possible. The UK-Israel relationship is extremely strong. We have record levels of trade and investment, excellent collaboration in science, academia, and cyber; and extensive people-to-people links. We want to continue to strengthen this, and are constantly seeking new avenues for collaboration.
Secondly, cooperating with Israel on regional and global challenges. We have a strong shared interest with Israel in ensuring stability in the region, and working together to combat the threats of Daesh, dealing with the consequences of conflict in Syria, and tackling the challenges of extremism and terrorism.
Thirdly, we encourage our Israeli interlocutors to make progress on the Middle East Peace process; both by creating the conditions for a return to peace negotiations, and by taking steps to alleviate the impact of the occupation on the lives of Palestinians.
It's a cliché, but entirely true that no two days are the same: developments in politics; a sudden security incident; or an urgent request from a Minister can all intervene to change plans at short notice. We have to closely track latest developments, reporting back to colleagues in London analysis on how these matter to UK interests.
The most interesting, and valuable part of the job is meeting Israeli contacts, in government, in Parliament, and in civil society. This is vital for understanding Israel's perspective, as well as putting across clearly the UK's policies. As many of our contacts (especially in government and Parliament) are based in Jerusalem, I spend a large proportion of each week travelling there. We also coordinate very closely with our colleagues in London (who lead on formulation of overall policy); and in at our Consulate in Jerusalem (who lead on the UK's relationship with the Palestinians). The challenge is always spending as much time as possible out meeting our Israeli contacts and escaping the near incessant e-mail traffic at our desks.
Sarah Brown: What are the main challenges you face in your role?
Patrick: The challenges in the role are also the things that make the role interesting.
We're dealing with issues that are extremely complex, have no easy solutions, and which people feel very strongly about.
There's a huge amount of political and media focus on Israel and the Occupied Palestinian Territories, not all of it balanced or objective. Getting our message across accurately and clearly is a constant challenge.
There's also a lot to cover! Israeli politics is extremely dynamic. There is rarely a week which passes that there are not some significant developments of note, and we need to keep our Ministers and colleagues in London constantly updated. In an era of 24 news cycles, and instant communications, there is a pressing need to provide fast, objective, high quality analysis.
Sarah Brown: What is your perspective on campaigns for commercial, cultural and academic boycotts of Israel?
Patrick: The UK government has consistently and clearly expressed its opposition to boycott of Israel.
We feel such steps are divisive, discriminatory, and do not advance the prospects for peace.
Former Prime Minister Cameron consistently made clear his opposition to boycott, and the government passed legislation to prevent local authorities instituting their own boycotts (against the wishes of central government). We've made clear to our Israeli contacts here our strong opposition to boycott.
We feel that the path to peace lies through engagement, understanding, and discussion, not cultural or academic boycott. We're proud of the extensive trade, cultural, and academic links between the UK and Israel, and want to see these grow.
Sarah Brown: What has most surprised you since you took up your post in Tel Aviv?
Patrick: The sheer diversity and wonderful variety of Israeli society has been a very pleasant surprise.
I've loved that Israelis have strong views, and are very happy to share them. It's been fantastic to meeting so many Israelis, hearing their perspective, and getting to know the complexity, culture, and rich history of their society. I think often in the Western media, Israel is presented as having a single view. This couldn't be further from the truth: on any given topic, there is a multitude of opinions.
The Knesset in particular is a wonderful microcosm of this diversity, where its 120 members represent the views of all parts of Israeli society. There are few more interesting places in the world to spend a day than at the Knesset: I've been fortunate to meet many of its members, each of whom have their own particular background, perspective and political views.
Sarah Brown: What do you think are the most common misunderstandings about Israel/Palestine in the UK?
Patrick: I think in the UK, some people can take a very simplistic approach to the Israel/Palestine conflict.
They choose a side, then adopt a very blinkered approach, selectively choosing "facts" or opinions that support their point of view (while simultaneously de-legitimising alternative perspectives).
Reality, of course, is much more complex. Neither side is entirely right. Neither side is entirely wrong. I'd encourage anybody in the UK that before jumping to any conclusions, they should take the time to carefully listen to the perspectives of both sides.
Sarah Brown: Can you tell us something about how Israelis view any of the recent political turmoil in the UK?
Patrick: Obviously as a UK diplomat I can't comment on the internal politics of the UK!
I have been concerned though by the way that the UK is sometimes portrayed in the Israeli media. Sometimes the UK I read about in the newspapers here doesn't really resemble the UK I know, particularly due to coverage of antisemitism. Obviously every incident of antisemitism, or BDS is absolutely unacceptable. The government has made clear its total opposition to antisemitism, and is working hard, in close partnership with the Jewish community to combat it.
Sometimes though the press seems to give great prominence to negative issues, and the image of the UK I see in the media doesn't match what I know to be the reality: the UK is a welcoming, friendly country for all our citizens, including the Jewish community, who play a vital role in making our country what it is.
It's also sad that marginal, negative stories get much more prominence than the positive aspects of our relationship: the fantastic cooperation in politics, trade, and science that continues between the UK and Israel.
The Children of Peace Interview covers a range of viewpoints regarding the Israeli-Palestinian conflict, and may not necessarily reflect that of Children of Peace.
YOUTH WITHOUT BORDERS, GAZA, JOINS US
Children of Peace is delighted to welcome a new affiliate group, Youth Without Borders in Gaza. They join our Coalition of Peace – now the single largest peace network in the Middle East and North Africa.
Here Executive Director Ayman Abu Rouk tells us about their important work…
Established in 2002 and based in Khuza'a in the southern area of Gaza strip, Palestine YWB is a non-profit youth-led organization that works on empowering and helping the most vulnerable groups in the society – specially in those areas that are most affected by wars in the eastern parts of Gaza – through different means and methods.

In the past 10 years we had implemented programs and project that served youth, women and children in Kuza'a through the generosity of international donors.

We understand that children of today should be taught to be more tolerant and to receive more care, love and affection from other groups of the society. the children suffers the most in wars at so many different and deep levels and they are incapable of expressing themselves without having special care and without feeling safe about their surroundings.

Youth without Border forums aspire to have significant and effective role in the process of shaping Palestinian youth and helping them to lead the process of sustainable development in their localities.

We believe all NGOs should be working to instil peace and tolerant values in their work because it would lead into a more cohesive community – which in turn will lead to sustainable development.
HELP OUR IMPORTANT WORK, PLEASE!
Committed volunteers keep costs down. 91% of donations directly helps the children.
Use JUSTGIVING to easily raise funds for us. For whatever!
Improve the lives of children and build peace. Help by giving online.
And there's loads of other ways you can help our cause. Find out.
LETTER FROM GAZA
In the latest of her regular series of despatches from Gaza, Dalia Al-Najjar tells of the frustrations of travel and opening up horizons for young people in the Gaza Strip.

When Ambition is a Cause of Heart Attacks!
There are some feelings that no one can understand, no one can write about, no one can tell. But all those people who share the same suffering can merely look at each other eyes unblinkingly, sinking in the shared misery.
"Injustice anywhere is a threat to justice everywhere."
Martin L. King
Having your movement right denied twice in three months, ten times in a year or forever and for no reason is something most of the ambitious youth in Gaza suffered and are suffering from.
To leave Gaza for any opportunity one will be under the mercy of either the Rafah crossing which is controlled by Egypt or the Erez Crossing which is controlled by Israel. Those are the only two ways out of Gaza.
In only the first half of 2016, I wasn't able to go to a youth development conference in Turkey last March and again I couldn't attend a workshop on Global Citizenship Education in South Korea this month. I worked really hard to gain every opportunity.
The walkway to the Erez Crossing

Too Many Papers
For a Gazan to travel from the Erez Crossing, there are many boxes to check. First, they need a purpose. A scholarship, a conference, a workshop, a training program, they are dying and need urgent medical help; you name it. Tourism and vacations are not valid reasons, of course.
Then they will apply for the visa. The Visa stage is kind of tricky as most of the embassies' offices are based in Ramallah and Jerusalem. Some Visas require an interview, like the American Visa, in this case they will need to apply for an Israeli and a Palestinian Permits and wait until they get them.
If the Visa does not need an interview, like the Turkish visa, then they mail the papers to the embassy and wait until it's issued then they call any postal office and ask them to bring it for them.
The Visa is not only important to enter the country you are going to but also is important to help them getting the Non-objection certificate (NOC). Which is the permit that allows them to enter Jordan to go to the airport. Gazans travel from Jordan's airports because Gaza airport was destroyed in 2002 after only 2-3 years of service.
Recently getting the NOC has been like winning the lottery. Someone is going to get it, but it's not you or anyone you know. The NOC takes from 2 months to 20 days to be issued. After that they can apply to the Israeli and Palestinian permits to leave Gaza and to enter Israel then go to Jordan to go to the Airport.
Every paper depends on the other, they need a Visa to get the NOC and they need the NOC to get an Israeli permit and they need an Israeli permit to get the Palestinian one. And every paper has its own drama and waiting.
Is it worth it?
Do you have any idea how many different opportunities I've stopped myself from submitting to after writing up their entire applications? Waiting and praying for every paper is difficult and unfair and to get rejected after you do everything and knock all the doors is beyond any description of despair.
I keep thinking is it really worth it to live at the edge of a heart attack only because I am ambitious?
FOOTNOTES
Latest news from around the region compiled by Sarah Brown.
Science and tech continue to flourish in Israel and Palestine
The UK Science and Innovation Network is funding cooperation between Israeli and Palestinian researchers and other scientists from the region through two initiatives.
The Stream programme's aim is to find practical solutions to water problems in the area. The Growth programme provides funding so that researchers from the PA can study in Israel, extending their expertise in water technologies and medicine.
You can read more about these projects… www.globes.co.il/en/article-uk-funding-israel-arab-research-cooperation-programs-1001141222
Meanwhile in Gaza, the blockade is driving innovation and entrepreneurship. There is high demand for equipment that cannot easily be imported into Gaza so people have found ways to manufacture this locally. Mohammed Abu Matar has turned to 3D printing technology to plug the gap. But first he had to make his own 3D printer. This involved building a filament extruder in order to convert raw plastic into the filament threads used in 3D printing. One of his successes has been the manufacture of prosthetic limbs to help those with disabilities. You can read more about other tech start ups in Gaza… www.wamda.com/memakersge/2016/06/scarcity-fuels-gaza-hardware-invention-boom
Palestinians plan to sue Britain over the Balfour Declaration
The 1917 Balfour Declaration took the form of a letter addressed to Walter Rothschild, a leading figure in the British Jewish community, from Arthur James Balfour, the Foreign Secretary. It recorded the Government's favourable view of the establishment of a national home in Palestine for Jews, while also supporting the rights of non-Jewish communities in Palestine.
Now Palestinian Foreign Minister Riad Malki has announced that a lawsuit will be pursued against Britain in an international court. He asserted that the Balfour Declaration had led to mass Jewish immigration to Palestine, negatively affecting the Palestinians.
He has also claimed that the UK is responsible for all 'Israeli crimes'. Prime Minister Netanyahu has condemned this move – but so far the British Government has made no comment.
Palestinian children in conflict
The place of Palestinian children in the ongoing conflict is a contentious topic. Israel often comes under fire for alleged harsh treatment of young Palestinians suspected of crimes. It has recently been agreed that children as young as twelve can be imprisoned for 'terrorist offences', a decision criticised by groups such as B'Tselem.
"The "Youth Bill" allows authorities to imprison minors convicted of serious crimes such as murder, attempted murder or manslaughter, even if he or she is under the age of 14, the Israeli government said in a statement on Wednesday.
Attacks in recent months "demands a more aggressive approach, including toward minors", the government said in the statement." More… www.aljazeera.com/news/2016/08/israel-imprisonment-palestinian-children-decried-160803142431941.html
Many young Palestinians have been killed – and the circumstances are often unclear or contested. Here you can read about just one recent example involving a twelve year old boy. www.dailymail.co.uk/news/article-3699534/Palestinian-boy-12-carried-funeral-shot-dead-Israeli-police.html
However Israeli children have themselves been victims of Palestinian attacks, and it is often claimed that some Palestinians could do more to protect their own children. Recently a video showing a Palestinian father, pushing his little son towards a group of IDF soldiers, apparently inciting them to violence against his own child, went viral.
Prime Minister Netanyahu issued an emotional video in response to this incident, asserting the need for both Palestinian and Israeli children to live together in peace. Not surprisingly, it has sharply divided viewers.
Prime Minister Netanyahu's video