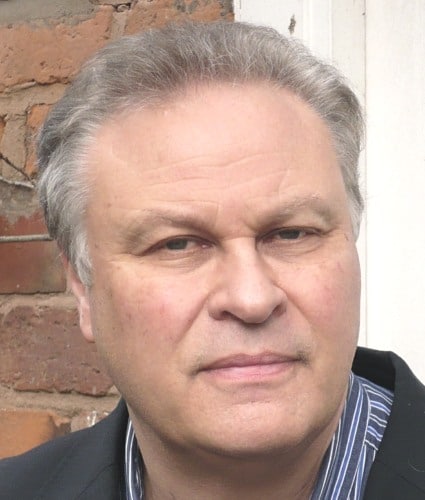 "Blind hatred leads only to a world of greater darkness."
MARTIN LUTHER KING – OUR INSPIRATION
Fifty years ago on April 4th 1968 one of the world's most extraordinary men Dr Martin Luther King Jr was assassinated in Memphis, Tennessee USA. Dr King led the civil rights movement in the United States from the mid-1950s until his death.
He is best known for advancing civil rights through nonviolence and civil disobedience, tactics his Christian beliefs and the nonviolent activism of Mahatma Gandhi helped inspire.
In turn, Martin Luther King was the inspiration for Children of Peace – now the single, largest peace network across the Middle East. Dr King understood the futility of hate. Hatred is exhausting, nihilistic and rarely – if ever – solves conflict and disputes. Hatred dehumanises the hater and the hated. By taking away the human spirit it leaves a moral void and justifies violence, atrocities and loathing.
We look to Dr King for a way forward in the Israeli-Palestinian impasse. As I write lives are being lost at the Great March of Return along the Israeli-Gaza border. The world looks away as conflict fatigue sets in.
It is time for an entirely new way forward. 
As Israel celebrates her 70th Anniversary in 2018, we long for a time when an Israeli and an independent Palestinian state can live together side-by-side in peace as friends and good neighbours.
"People fail to get along because they fear each other; they fear each other because they don't know each other; they don't know each other because they have not communicated with each other." Dr Martin Luther King Jr.
Please… DONATE NOW
Richard Martin, President & Founder.
This time round we have…
Interview with Dr Gershon Baskin.

The story of a visit to the Holyland.

A new group joins us.

Plus Dalia's missive, PeaceChild, and Footnotes.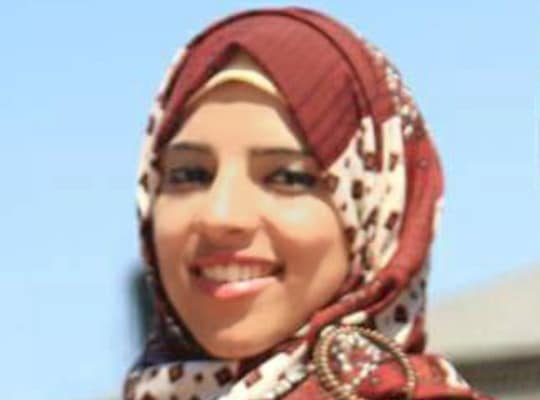 In the latest of her despatches, Dalia Al-Najjar reflects on the plight of children in Gaza.
Two representatives of Children of Peace Hamzah and Mariyah Nadeem visited Israel, a few months ago.
THE CHILDREN OF PEACE INTERVIEW: DR GERSHON BASKIN
In her latest series of exclusive interviews, Professor Sarah Brown talks to one of the most important figures in the peace process.
In mid-1989, Baskin launched three Israeli-Palestinian working groups: Economics and Business, the Future of Jerusalem, and the water experts working group. In October 1992, he initiated a series of secret meetings in London with former Israeli security officers and Palestinian officials from the PLO. These talks laid down the framework for subsequent security undertaking in the Oslo Accords of September 1993. Baskin, together with other Israelis and Arabs, has worked for years to secure peace between Israelis and Arabs and has many key Arab contacts including leading Hamas officials.
Sarah Brown: Those on both 'sides' of this conflict often assert that a two state solution is no longer viable. Do you agree?
Gershon: : I believe that the Israeli Palestinian conflict is essentially a territorial-identity conflict...
… in which two peoples are trying to assert a territorial expression of their identity. They both want a land that they can call their own, on which they can raise their flag and determine who they are and what they want. The problem is that both sides claim the same piece of territory – the land between the Jordan River and the Mediterranean Sea. One side calls it the Land of Israel, the other side call it Palestine.
Both sides believe and claim that they have taken their identity from the land and that they have given their identity to the land. A solution has to be found that enables both sides to make good on their claims without denying the other side's claims entirely. All of this is compounded by the religious claims of divine intervention in determining whose land it is.
This is not a conflict between Judaism and Islam, but the religious identification of the land and the history makes it more difficult to find rational solutions. It seems to me that the only solution that can put an end to the conflict is one including partition into two nation-states and agreeing that each side has historical, religious, and emotional ties to all of the land – even those parts that they will not have sovereignty over.
Making peace also requires getting to a point where people will have the right of movement in all parts of the land and where there could be national minorities with some kind of autonomous cultural rights in both states. 
Sarah Brown: Could you tell our supporters something about your own proposals to foster a climate for peace in the region?
GB: Peace agreements must be made by the leaders of both nations.
The agreements must deal with all of the core issues to the conflict: borders, Jerusalem, refugees, security, settlements, water, etc. Reaching agreements will enable both sides to establish the mechanisms for implementing the agreements. My working assumption is that the two sides don't trust each other and they have good reasons for their lack of trust. So agreements cannot be based on good will, nice words and good intentions.
The agreements must be based on lack of trust and therefore must include mechanisms for monitoring and verifying their implementation. There must also be mechanisms for dispute resolution in real-time at the ground level. Those are some of the primary lessons learned from the failure of the peace process. We must also understand that peace does not come with the signing of a paper. Peace has to be built over a long period of time.
We can start before we reach agreements with very dramatic steps that will also help to change the consciousness of both societies as we move forward. Public messages by leaders that give positive attitudes to peace is an example. Deciding to review and rewrite text books for schools that begin to teach something positive about the other side would be most helpful. In addition, we need to begin to change the paradigm of peace as understood and projected until now.
Peace has been conceived as "us here and them there" – what I call peace with high walls and strong fences between the sides. This is not peace nor will it lead to peace. Peace is people crossing borders, people working together, studying together, trading and investing In each other's economies. That is the kind of peace I talk about.
Sarah Brown: Do you think boycotts are an effective tool to put pressure on the Israeli government or a discriminatory step which inhibits dialogue and encourages hardliners?
GB: Boycotts in general are a legitimate tool and have proven to be effective.
I have participated in boycotts since I was a child – against the abuse of migrant workers, against South Africa during apartheid and today I do not buy products from Israeli settlements in the occupied territories. The BDS movement has no clear strategy and no clear objectives. It refuses, as a political method if they believe that the occupation began in 1948 or 1967 – or in other words – are they trying to end the occupation and have a Palestinian state established next to Israel in peace, or do they want the State of Israel to cease to exist and to be replaced by the State of Palestine.
I believe it is the second. An example of their false strategy is that their call for boycott against SodaStream did not end when the factory left the occupied territories. Not only did SodaStream relocate to inside of Israel, it was built next to the poorest town in Israel, Rahat, a Beduoin town, it employs a lot of people from Rahat and it continues to employ Palestinian workers from the occupied territories. SodaStream has a very good employment record, paying fair salaries and benefits and did the right thing by moving out of the occupied territories. The BDS movement continues to boycott SodaStream.
I called on people to buy SodaStream because they did the right thing. In addition to all this, boycotting SodaStream or Ahava cosmetics does nothing to harm the Israeli economy or make Israelis feel the pressure. Neither does the cultural boycott. Israel's economy is strong and insulated from the boycotts of BDS. If people wanted to really harm Israel it would have to boycott its high-tech industries and that means their iPhone and computers, software, medical devices like heart stents, etc.
A targeted boycott against companies in the occupied territories is more defined and has a greater potential to be effective. The general boycott against Israel is wrong, I believe, and also has no clear effective strategy.
Sarah Brown: Is there a single common belief held by zealous supporters of the Palestinians and/or Israel's most uncritical supporters that you'd most like to challenge?
GB: Mutual non-recognition.
The basis of any solution will be in the recognition of each side's right to define itself as a people, a nation, and to have a nation-state. There are supporters of Palestine who refuse the right of the Jewish people to a nation state and their right to self-determination, and there are supporters of Israel who refuse to recognise the existence of the Palestinian people and their right to a nation state and self-determination. This must change.
Sarah Brown: As someone trying to broker peace in the region you must have encountered much opposition and hostility – can you tell us about any of the more positive experiences?
GB: As someone who has been working for Israeli Palestinian peace and understanding for 40 years...
… I can look out at the reality in which we live and speak about failure. That is the reality that we are living. But I can also look at my reality – I live in peace. I cross those borders every day. I bring Israelis and Palestinians together all of the time. I am bringing investment to the Palestinian economy with solar energy developments. I continue to push for joint political action and we will be doing that in the coming weeks on the Israel Gaza border.
We are now creating a joint Israeli Palestinian list to run for the Jerusalem city council and I hope that the next Deputy Mayor of Jerusalem from the list that I am part of will be a Palestinian from East Jerusalem. My connections have enabled me to open a channel of communication between Israel and Hamas that led to the release of captured Israeli soldier Gilad Schalit and many Palestinian prisoners. I continue to talk to everyone who is willing to talk to me and continue to serve as a channel of communication between parties that do not communicate openly and directly. I have thousands of friends and contacts all over the region but especially in Israel and Palestine and I will continue to do this every day that I am alive.
Dr Gershon Baskin's latest book, IN PURSUIT OF PEACE IN ISRAEL AND PALESTINE is now available at AMAZON
The Children of Peace Interview covers a range of viewpoints regarding the Israeli-Palestinian conflict, and may not necessarily reflect that of Children of Peace.
LETTER FROM DALIA
In her regular series of despatches from the region, Dalia al Najjar our Gaza correspondent writes about the devastating effects of conflict on the lives of children.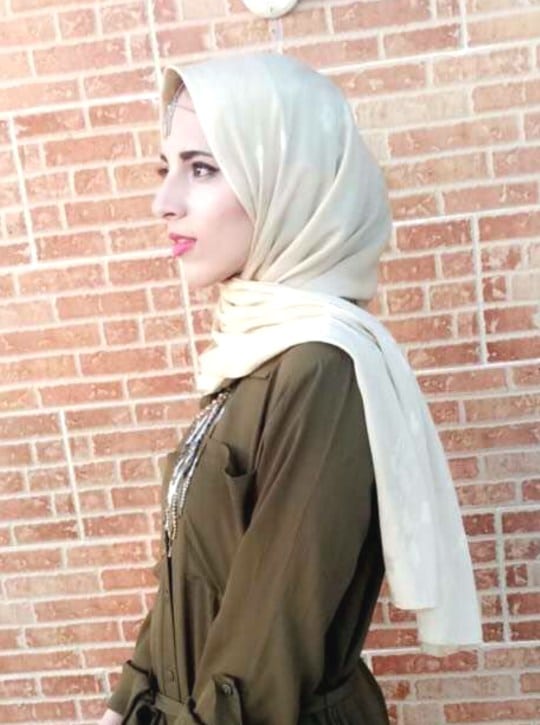 How to explain the world to children?
Children are usually victims of circumstances beyond their understanding, and adults do not seem to spare kids from the complex nonsense they are creating in the world. As if children are not a precious asset to the entire human race, as if the people who caused the death of 500 children at military aggression on Gaza in the summer of 2014 had never met a child.
Intentionally, or not, we the "adults" are not generally very good at creating a loving environment for children, we claim that we try, yet we are investing more in improving the weaponry technology than improving the well-being of children around the world. We still allow 1000 children to die every day due to the "preventable" water-borne diseases. Did you know that 97% of the water in Gaza is unfit for human consumption? In fact, water-borne diseases are on the rise between children under five in Gaza. Children make up 49.3% of the population in Gaza, which is around one million children!
We are all collectively responsible for all the children around the world. Owing to the fact that citizens' silence on some political agendas contributes to the legitimization of some systematic violence activities such as wars and occupation. Think about Ahed Tamimi and the other 300 Palestinian children who are currently in Israeli military detention. The Euro-Mediterranean human rights monitor states that 50% of Palestinian children need psychological counseling, which is one child in every two.
I've been out of legal childhood for five years in which I spent volunteering to empower children, specifically war-traumatized or children who come from poor backgrounds and limited opportunities trying to understand them.
I worry too much for a 23 years old; I am disappointed at the world. Day after day, my confusion of understanding the world doubles. I still think of a "why" that an Iraqi refugee 7 years old boy asked me in a park.
I have a baby brother who will turn four this May, we were very close, reading, singing and playing together when I was home.  I have not been able to go visit my family since I moved to pursue my graduate studies in Turkey in October 2016. This affected Adam horribly, he stopped talking, he refuses to play with anyone, and no number of video talks could help him understand. I cannot help myself but to feel guilty about it even though it's out of my control. This is just one of the upper-middle families' sad stories. Can you imagine how is it for children who needs urgent medical help? Or the children who lost family members to the conflict, or the children suffering from food insecurity. In Gaza, 72% of the families suffer from food insecurity.
What an irony that we live in a world in which we are missioning to colonize Mars and we have robots with citizenships. Yet few days ago, I woke up to the news of the death of 16 children in school attack in Eastern Ghouta.  
What can I do about it? Nothing. What can you do about it? Probably nothing. What can we do about that? Well, it is a political game and as a start, we need to be politically aware of the surrounding agendas. We should stop taking baby steps toward important causes. We need to take actions as global citizens of the world because governments are terrible at getting things done.
How can you explain to a 12 year old Gazan that having 24 hours of electricity is normal. Alternatively, how can you explain to 12 year old in London that 12 year old Dima AlWawi was held in the Israeli prison for two-and-a-half months?
Would you please take steps towards rooting out injustice from the world so our grandchildren could smile together on their way to Mars?
… is a unique peace network with affiliates on every continent, and especially in Gaza, Israel, Jordan, the West Bank and Turkey.
DEBATE FOR PEACE JOINS OUR COALITION OF PEACE
Children of Peace welcomes a Debate for Peace as an affiliate member of our Coalition of Peace – now the single, largest peace network across the MENA. Here Director Steven Aiello tells us more.
Debate for Peace was founded in fall 2016, after initial success from 2012-2015 using Model UN to bring Arab and Jewish youth together. The organization was founded to help advance Model UN and use it as a platform to initiate interactions between Arab and Jewish students meeting for the first time. Since its founding, the organization has held 7 conferences in 2 years, including more than 800 students from 50 cities in programming.
It has led the only Arab-Jewish youth MUN delegations abroad, with more than 50 students attending conferences in Belgium, Cyprus, Kosovo and Romania, and another 60 students participating in various international peace camps in Asia, Europe, and the US. We also partner with more than a dozen organisations and have hosted a variety of delegations from abroad.
Our hope is to create a new paradigm for young Israeli and Palestinian leaders where they have the tools and social connections to sit and discuss challenging topics, and problem-solve together, through mutual respect. In that regard we hope to advance the same goals as other Children of Peace groups, and to cooperate directly with some of them.
VISITING THE HOLY LAND
This February 2018 two representatives of Children of Peace Hamzah and Mariyah Nadeem (pictured below) visited Israel. Here Hamzah writes of their experiences as British Muslims and strong supporters of Children of Peace.
My sister Mariyah and I had long planned our visit from the UK to the Holy Land, on what was a religious and spiritual trip. As supporters of Children of Peace we organised our itinerary to meet up with Christian, Jewish and Muslim co-existence organisations, many with links to Children of Peace.
It was a trip that very nearly did not take place. Our Muslim relatives were absolutely against us visiting a 'conflict zone' and our grandparents had succumbed to tears for our safety and pleaded for us to cancel our trip. Yet in this I took hope in the fact that we were dearly loved and that we would pray for all those that did not come with us to the Holy Land.
During the flight to Israel we both became conscious that we appeared to be the only Muslims on the flight. On arrival at Ben Gurion Airport I suddenly felt anxious. I had heard the many stories and rumours that we would go through the most complex, rigorous and invasive screening possible. That troubled me because I am an honest and open person. I feared for my hijab wearing sister, thinking she might be separated from me as I approached the immigration Desk!
However on this occasion, perhaps thanks to God's grace, Israeli hospitality or the fact that our intentions for a peaceful trip were clear we were asked to go over to the 'Muslim Room' whilst our passports were taken away. We remained here for only a very short while before we were called, given our passports and entry cards and told to continue our journey to Jerusalem.
We made our way by taxi to Jerusalem. Along the way, we got a glimpse of Israel's nuance and complexity. The landscape shifted continuously, our cameras in hand. Throughout these moments I imagined the Babylonian and Roman invasions, the Liberation of the land by Sultan Salahuddin and what this journey may have felt like for European Crusaders travelling in 25⁰C heat in metal armour.
Jerusalem is home to the Al Aqsa Mosque/Dome of the Rock (The Haram al Sharif compound, Western Wall and The Church of the Holy Sepulchre). Religious coexistence decorates the city's skyline. On our first morning since arriving the evening before, we visited Haram-al-Sharif. As I walked towards the holy site, the Golden Dome shone like the sun. Engaging mind, body, and soul, I prayed in one of the most holy places according to Islamic tradition, a place said to be the closest on Earth to the heavens where all the Prophets prayed. I then viewed the rock, where Prophet Mohammad is believed to have ascended into heaven to meet with God and in Judaism, where Abraham intended to sacrifice his son Isaac. I had anticipated this moment and there I was. I felt fortunate we were able to see all the historic sites as we wished in peace.
Over the next three days we met various peace groups including the multicultural YMCA Jerusalem (above picture), recipients of a Children of Peace grant. Later we met with the Friends of Roots organisation at Gush Etzion (picture below), a peace organisation based on transformative dialogue whose founders are local Arab ex-PLO Leaders and Zionist Settler Jewish Rabbis. We were amazed to hear their stories and transformations to non-violence. Most interesting was the discussion around how both Jewish and Arab heritage in the land are both valid and can both coexist – called the 'two truths'.
With just three days remaining we decided to visit the Cave of the Patriarchs in Hebron, as any trip would be incomplete without praying to God near the shrines of the ancestors of our faith. The next day we visited the Western Wall on Shabbat. A scene of celebration and community enchanted us all. From having a special individual experience at Haram-al-Sharif and then transitioning to a rich, community-based, and celebratory experience at The Kotel, we embarked on a unique spiritual ride. A beautiful pairing of Islam and Judaism!
Hamzah is shown here with an Israeli security guard, and the Imam of al Aqsa.
The note I put in the Western Wall…
"In the name of God most gracious most merciful. Lord of the heavens and earths and everything there in-between. Grant to us wisdom and knowledge and the ability to understand one another. Make this place (the land of Jerusalem and the world) a place of peace and worship and trust and unity for the descendants and followers of Abrahams pbuh monotheism. PEACE."
Clearly, I had discovered a profound divine connection and one our last morning in the Holy Land we went on a farewell walk around Haram al Sharif praying we would be able to come back again and praying for peace. I then proceeded to kiss the door of the mosque mentally praying these doors as well as the doors of wisdom remain open for us. In Jerusalem I recognised how important Muslims' place is within the Holy Land along with its monotheistic relatives. We witnessed people of all faiths and backgrounds discovering a connection.
Transformations must transpire on both sides. Education, interaction between both groups ought to take place. I have come away with the belief that the hidden divide between West Jerusalem and East Jerusalem and indeed the Jewish and Arab people across the Land whereby they do not interact, speak or engage with each other must be broken through transformative interaction. When you have not seen the other, do not know the other, the situation polarises and hardens and entrenches one within oneself. Fortunately, education is firmly rooted in Judaism, Islam and Christianity as well as interaction and being kind to one's neighbour is entwined in all three faiths as well.
During my time in Israel, we refused to accept that our values are different, that peace is not possible. We witnessed the similarities of our values and the compatibility of our nature. We must relinquish fear and retain hope. In doing so, coexistence is near.
Edited by Christopher Gregory our quarterly online mailing goes out to our affiliates across the MENA. We are proud of its popularity and success amongst groups linked to our peace network – the Coalition of Peace. The latest issue looks at two groups that work within the arts to promote change – A New Dawn in the Negev (Israel) through music and Yes Theatre (Palestinian Authority) through theatre.
HELP OUR IMPORTANT WORK, PLEASE!
Committed volunteers keep costs down. 91% of donations directly helps the children.
Use JUSTGIVING to easily raise funds for us. For whatever!
Improve the lives of children and build peace. Help by giving online.
And there's loads of other ways you can help our cause. Find out.
FOOTNOTES
Latest news from around the region compiled by Sarah Brown.
Further clashes at the Gaza/Israel border
Demonstrations near the boundary fence between Israel and Gaza have resulted in further fierce clashes and many injuries. Since the start of this wave of protests on 'Flag Friday' it is estimated that more than 30 Palestinians have been killed. These events have been interpreted, predictably, in a range of different ways.
Palestinian voices emphasise the many reasons for Gazans to feel resentment at Israel and assert that Israeli snipers have been shooting without good cause, injuring and even killing demonstrators who posed no real threat, including journalists. Israelis point to the use of firebombs by some protesters as well as attempts to breach the security fence.
Particular concerns have been expressed over footage which seems to show soldiers from the IDF celebrating after a Palestinian had been killed. The UN is urging all sides to show restraint.
Israeli children take a stand against deportation of migrants
Many have spoken out against the decision to deport illegal African migrants to Uganda, Rwanda and elsewhere. Last month Israeli children staged their own demonstration in Tel Aviv.
One young boy, Liam Strikovsky, explained why this cause is important to him.
"We are here to show the state and the government that we care about what happens and that it affects us too. It seriously bothers us how the state treats people who are just looking for a home. I care so I came because if we don't do anything, nothing will change,"
It has recently been announced that Israel will release about 200 jailed African migrants in the absence of a final agreement with Uganda to take them in. Whereas Israel claims the many thousands of African migrants in Israel are job seekers, with no right to stay in the country, the migrants themselves, as well as human rights groups, insist they are in fact asylum seekers fleeing war and persecution. Although the government has been trying to persuade migrants from Eritrea and Sudan to accept a payment and plane ticket out of the country, Israel's Supreme Court has issued temporary injunctions to give more time for petitioners to argue against the plan.
Palestinian and Israeli medics work together in Hebron
In this video you can see how the wish to save lives unites those from different sides of the divide. The Israeli Magen David, the Palestinian Red Crescent and the NGO Rescue Without Borders all cooperate together without reference to race or religion.
Although Israeli medics can't enter all parts of the West Bank, they try to extend their reach by offering additional training to Palestinian rescue groups, passing on their expertise.
Dr Ali Shrouk exemplifies this non-partisan approach to dealing with medical emergencies. When Rabbi Mark was killed in an horrific terrorist attack, Dr Shrouk immediately went to the aid of his injured family. As he explains in the video, working together in this way may help pave the way to peace.
Do watch the story and interview with Dr Shrouk.
Concerns raised about PA's new school curriculum
Joan Ryan MP, Chair of Labour Friends of Israel, has raised fresh concerns about the fact that British aid is helping to pay the salaries of teachers and civil servants involved in implementing a controversial new curriculum.
Critics of the curriculum, introduced in 2017, point out that it is being used to teach Palestinian children to hate Israelis. A review by the Institute for Monitoring Peace and Cultural Tolerance in School Education (IMPACT-se) revealed some troubling findings…
"The curriculum exerts pressure over young Palestinians to acts of violence in a more extensive and sophisticated manner … The discourse is couched in terms of nationalist and religious martyrdom, across science, literature, history and religious education textbooks."
A science text book aimed at 12 year olds used the image of a sling shot to teach Newton's Second Law and a poem taught to nine year olds calls for "sacrificing blood", "eliminating the usurper" and "annihilate[ing] the remnants of the foreigners". However education for peacemaking is quite absent from the curriculum.
Joan Ryan said…
"It is absolutely appalling that UK taxpayers' money is helping to support the teaching of a curriculum which incites violence and terrorism and spreads antisemitism. This poisoning of young minds does nothing to support the cause of peace and coexistence but instead simply breeds further hatred and intolerance. The government must immediately suspend all aid to the Palestinian Authority until it commits to wholesale and urgent revisions of the curriculum in line with UNESCO's standards for peace and tolerance in school education."
DfID has now said it will conduct an investigation of the curriculum and take action if necessary.
You can read more.